28 Awesome Birthday Cakes For Girls
If you need some great inspiration for birthday cakes for girls, than look no further than these works of art!
When it comes to celebrating your little lady's big day, you need to make sure you have plenty of inspiration on awesome Birthday Cakes For Girls! These ideas are going to help you find the perfect cake, and in turn, perhaps the perfect birthday theme for your sweet girl, no matter what they love. There is something for everyone in these great Birthday Cake Ideas For Girls!
Birthday Cake Toppers For Girls
Birthday Cakes For Girls
No birthday party is truly a celebration without a beautiful birthday cake! No matter what your birthday girl loves, you will find the perfect cake to celebrate below. No matter if you have a sweet baby, or a picky tween, any of these Birthday Cakes For Girls will blow her mind!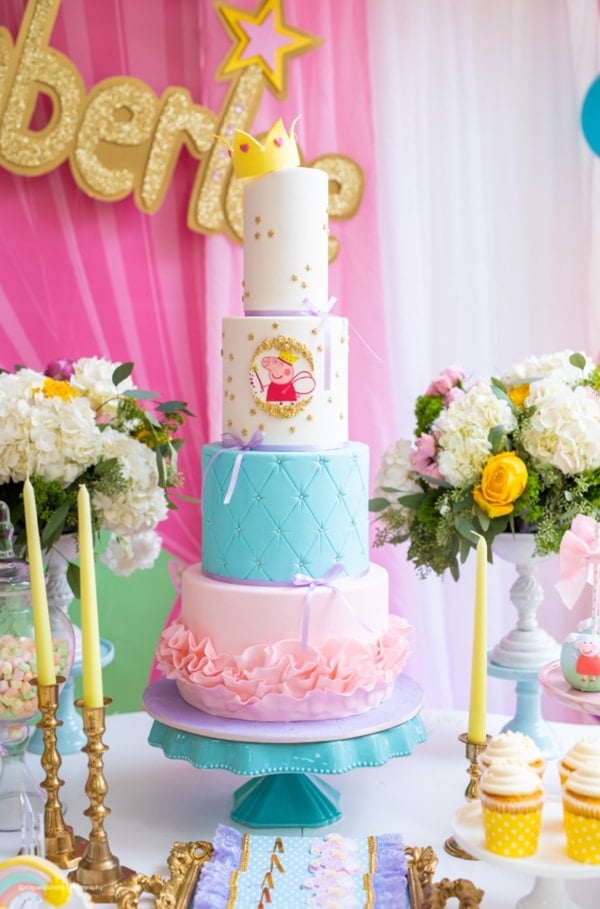 These Birthday Cake Ideas For Girls begins with this great Peppa Pig Birthday Cake! With fun layers and a great crown on the top, what little girl wouldn't die to walk into her birthday party to find this cake waiting for her?!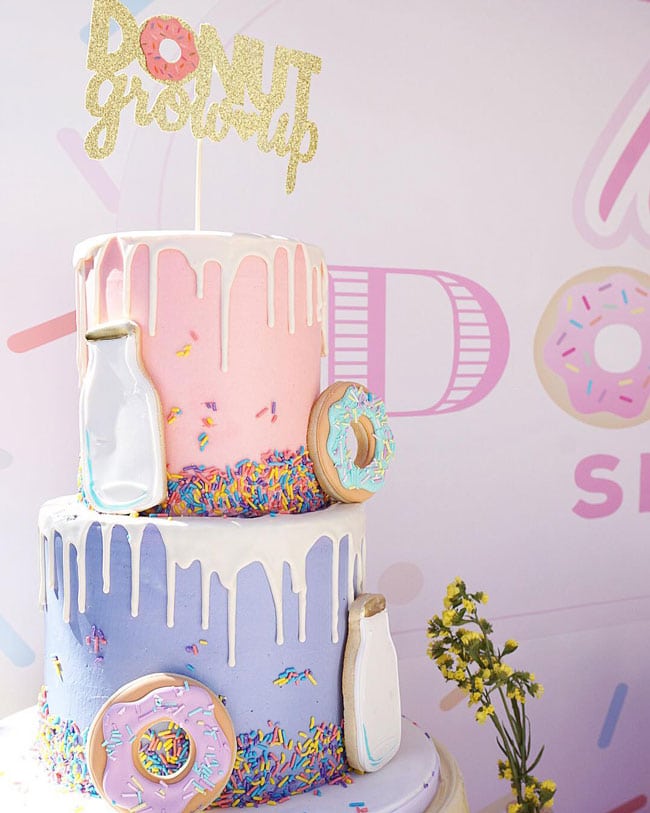 Have a birthday girl with a sweet-tooth in your house? This Donut Birthday Cake is a great way to celebrate your little girl who just can't wait to get to dessert! We love this cake, as well, because it could be centered around the theme for any age.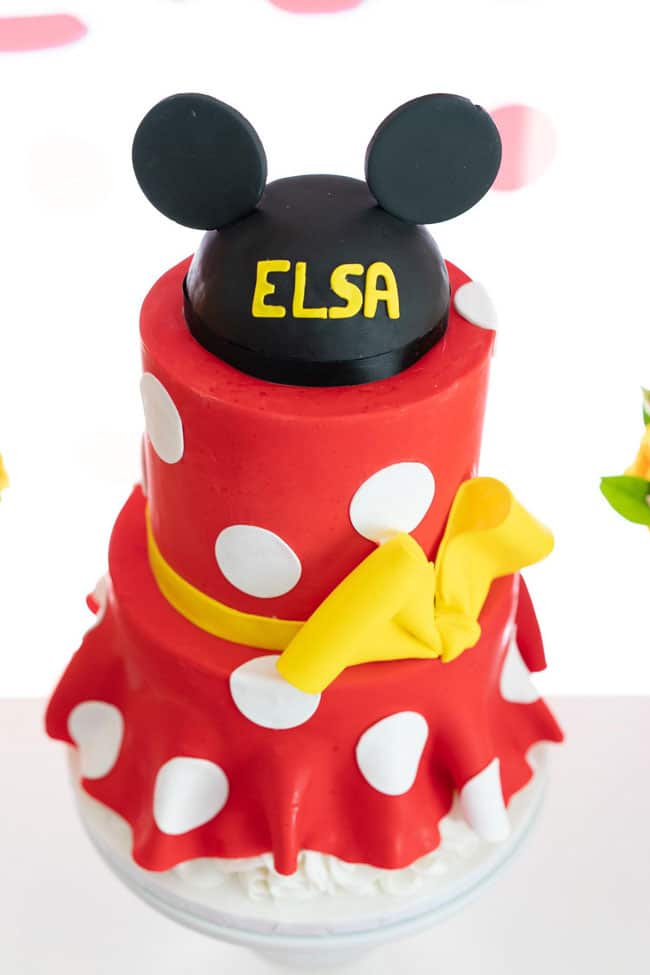 A Minnie Mouse Birthday Cake is a must for any little girl growing up, and this one makes us want to put our Mickey ears on now! A highlight of this cake is the sweet "dress" that flips on the bottom layer of the stacked cake. How sweet!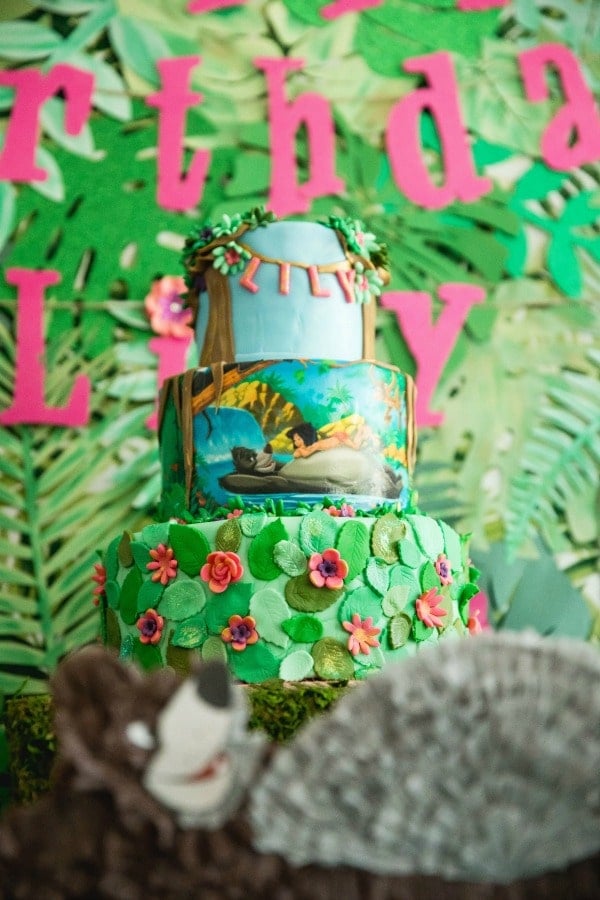 Who wouldn't love an exciting Jungle Book Birthday Cake?! If you have a little adventure seeker on your hands, this may be the perfect cake for the perfect theme.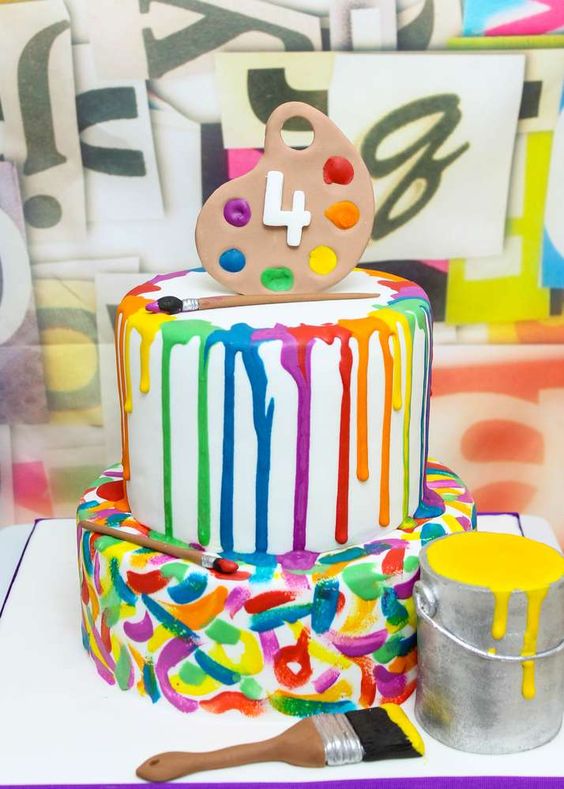 Does your little one love to paint and draw ALL. DAY. LONG? Then an art party is more than likely a theme that will make a big splash. Speaking of splash, this Art Party Birthday Cake will be the perfect statement piece as the kids are busy creating their own masterpieces. We love it!
While many of the Cake Designs for the birthday girl have centered around a younger age, this 80's Birthday Cake will be a big win for your teenager who suddenly is obsessed with the 80's. They may even … dare say … call them oldies!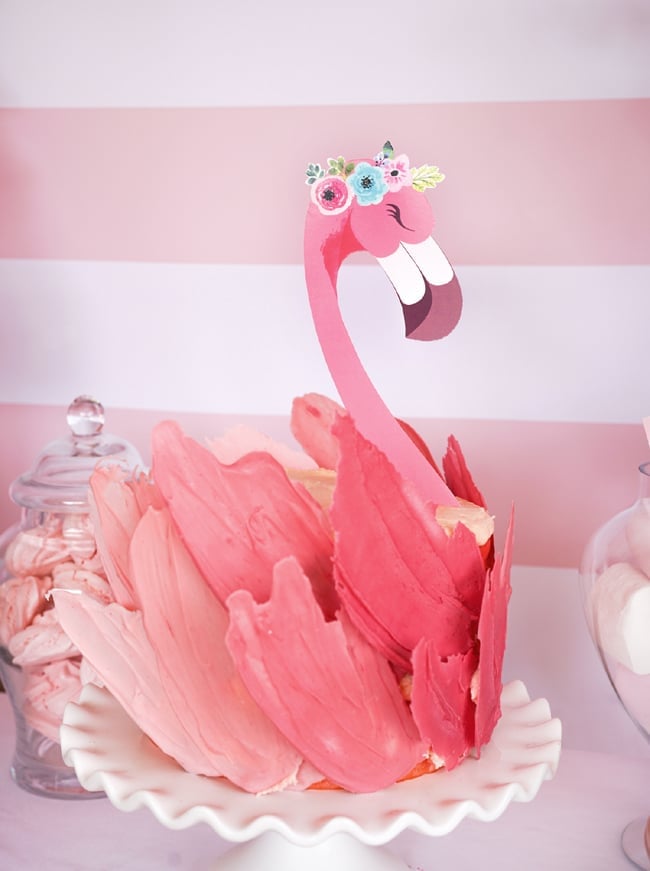 Having a pool party or tropical party for your little girl? This Flamingo Birthday Cake might be the perfect centerpiece for an outdoor, summer party. What a fun and unique birthday cake idea!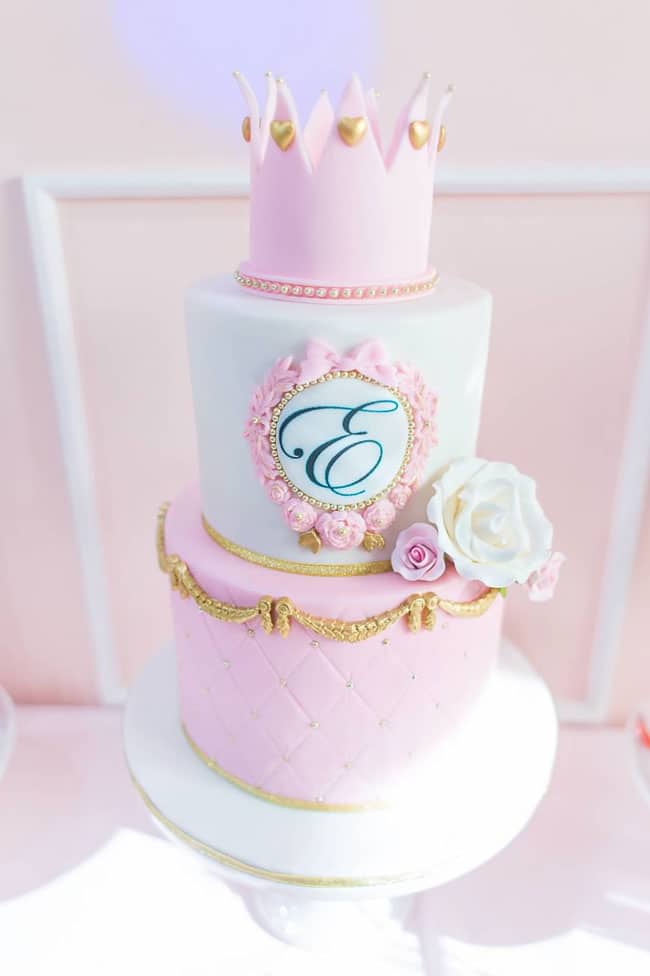 If you have a little princess on your hands who has yet to give her allegiance to any princess in particular, you may just win the grand prize of parenting with this gorgeous Princess Birthday Cake! We love the monogram on the front, in perfect cursive lettering. Beautiful!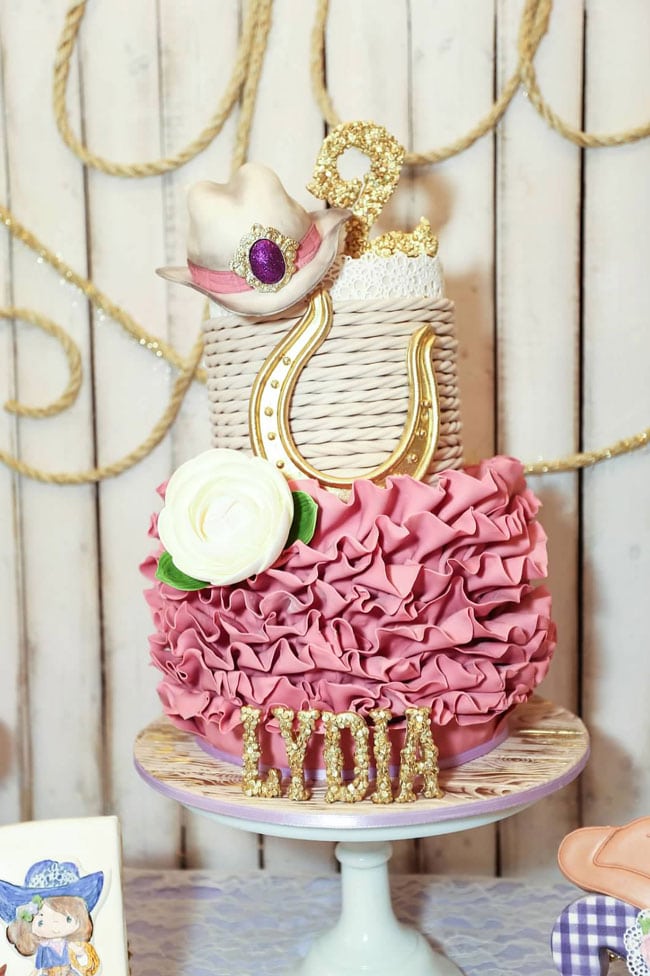 If you have a little cowgirl who is completely infatuated with horses and cowboy boots, than you have to consider including this amazing Cowgirl Birthday Cake to your celebration! This is such a great Cake For Girls. And with that horseshoe, all of their friends are going to KNOW they are the luckiest girl on the ranch!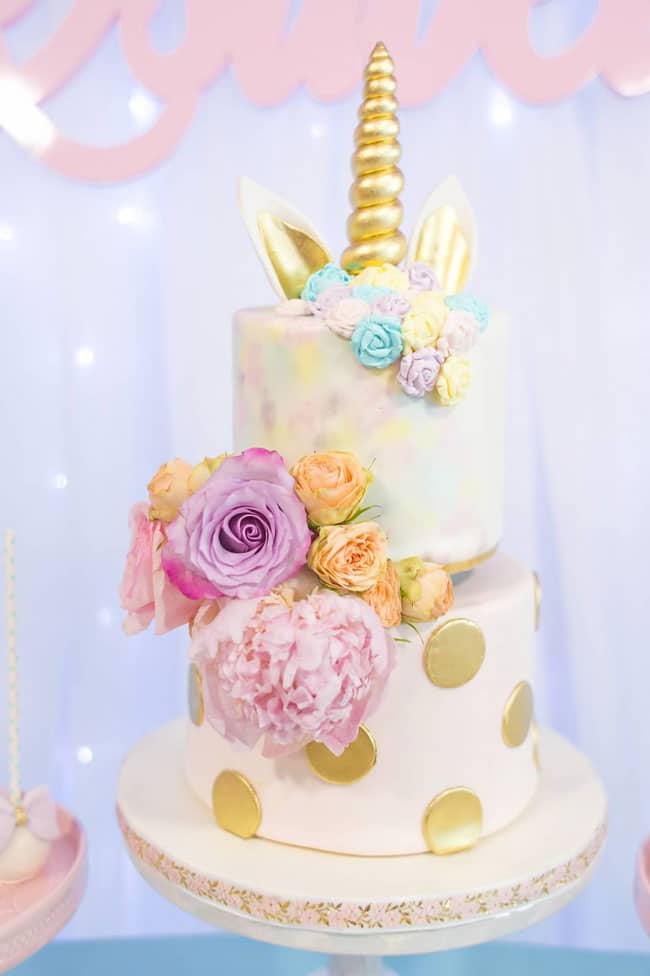 We know more little girls than we can count who are absolutely obsessed with having a Unicorn Birthday Cake for their next big celebration! This cake will melt any birthday girl's heart and will have her crying all of the happy tears when you walk in with this stunner!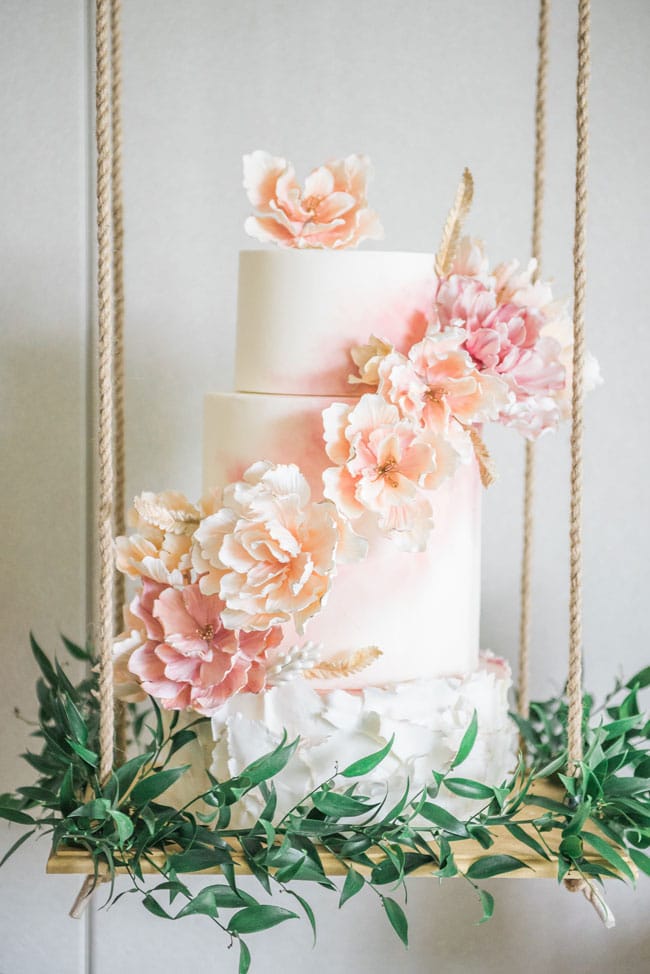 This Garden Themed Birthday Cake is a wonderful idea for first birthday cakes for girls. We all know who that first birthday party is really for (mom and dad), so why not make it something whimsical and magical that will be timeless in all of the photos your little girl will look on for years to come?!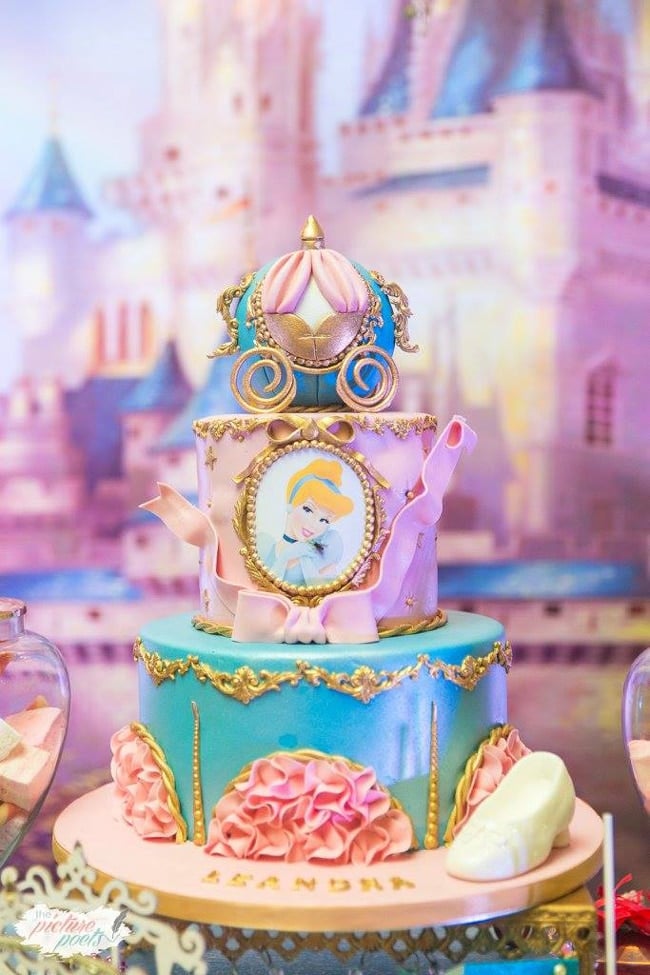 Who can deny a specific Disney character cake, when it's as gorgeous as this Cinderella Birthday Cake?! We are in complete awe of this magical carriage that is the cake topper for this amazing creation. How could it get any more perfect?!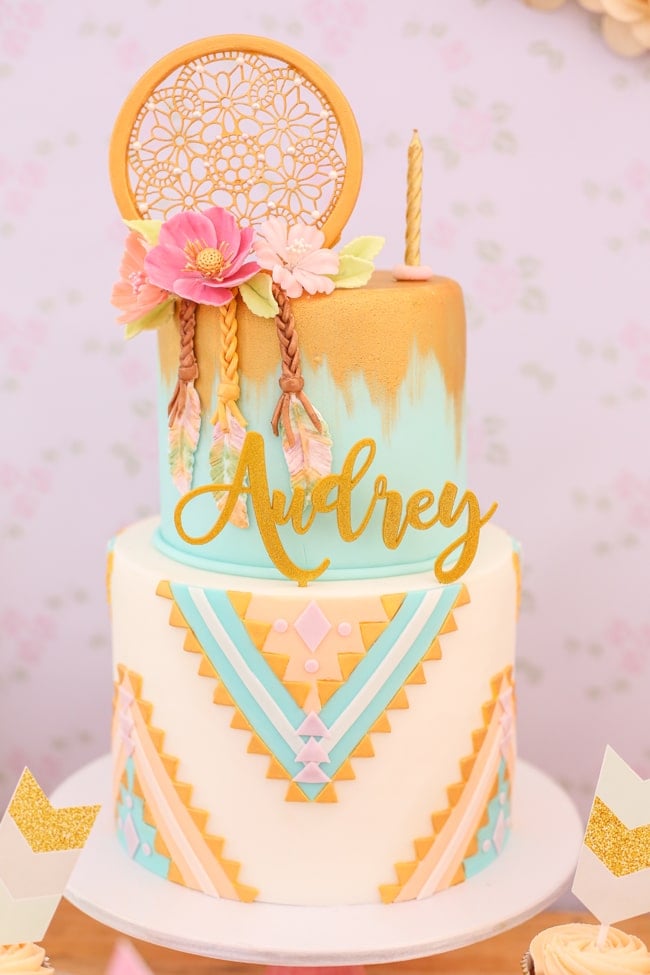 This Boho Birthday Cake is a great theme for not only the boho ideas, but also for anything that you may be throwing with a bit of a southwestern flair! We love that amazing dreamcatcher that is used as a cake topper!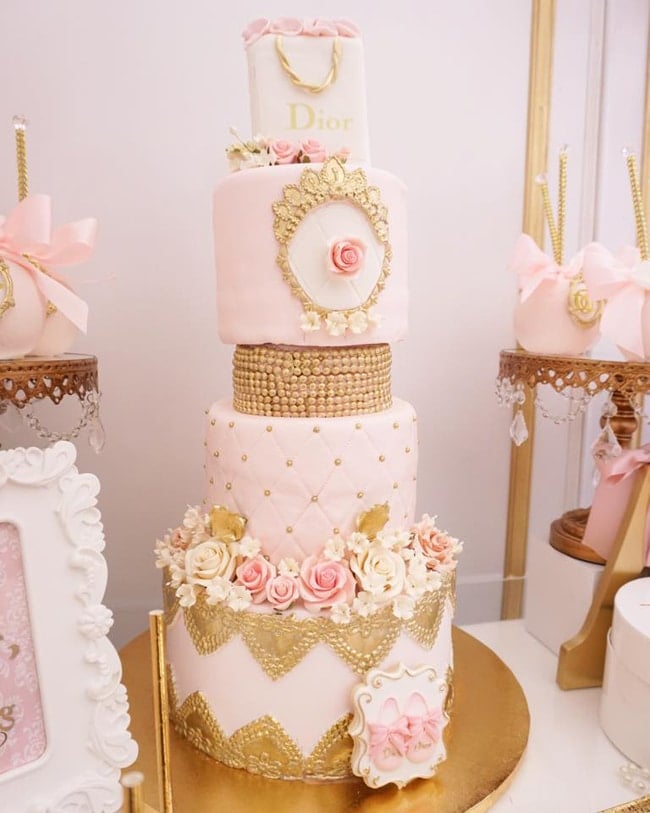 OK, this may be the ultimate Sweet 16 cake! Who wouldn't love this over-the-top Diamonds & Dior Birthday Cake?! If you have a teen who is all glitz and glamour, this will be right up her alley! We also just love the unique look of the stacked cake with the "Dior" bag on top! So unique!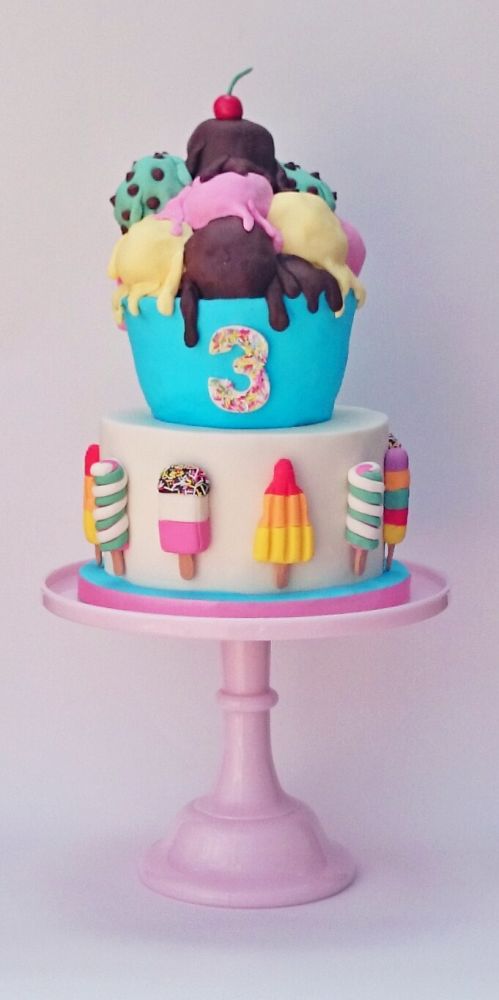 All we can think of right now is … YUM! If you're celebrating your girl's birthday in the summer, or if they simply want an ice cream sundae birthday party, you are in luck with this great Ice Cream Birthday Cake! It looks good enough to eat!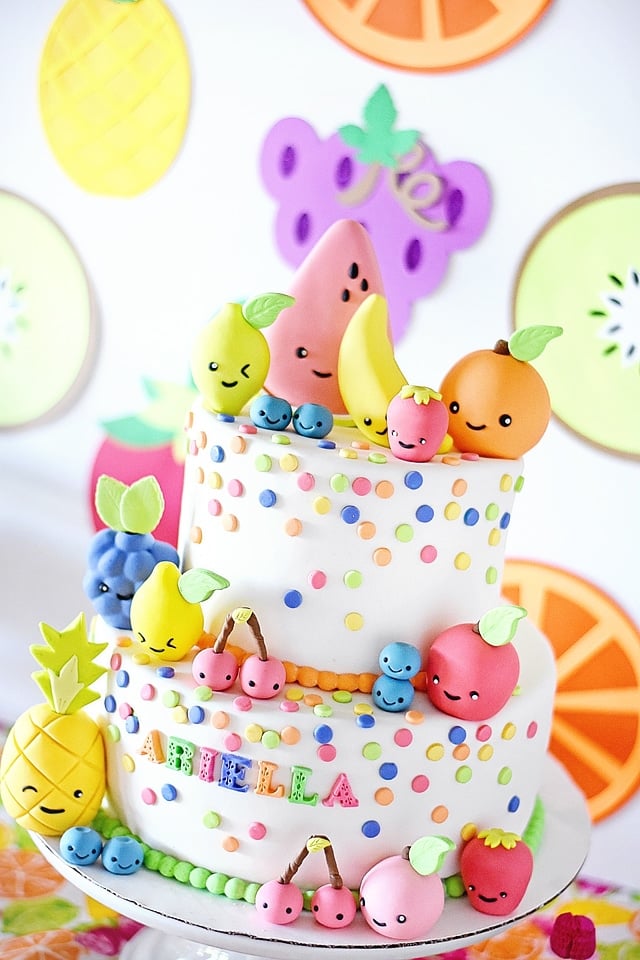 This Tutti Frutti Birthday Cake screams spring and summer fun! We love all of the great fruit creations found around this cake, along with the colorful dots and additions that are found all around the cake. This is such a fun theme!
Who loves Princess Poppy and friends? If you have a Trolls fan in your house than this Trolls Birthday Cake will be a big winner for your little girl! Who wouldn't love this colorful, troll covered cake complete with a rainbow and sprinkles! It is definitely Poppy approved!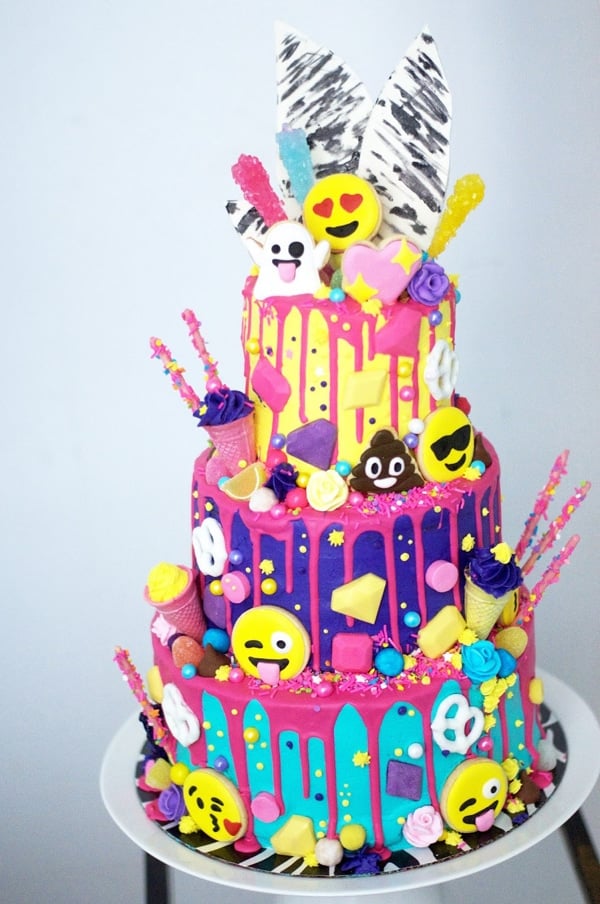 This Emoji Birthday Cake is a great way to liven up that pre-teen's birthday! We all know how obsessed everyone is with emoji's and now that they are growing into their own identity, why not let them express themselves with emojis's that best describe their spunky side?! We love it!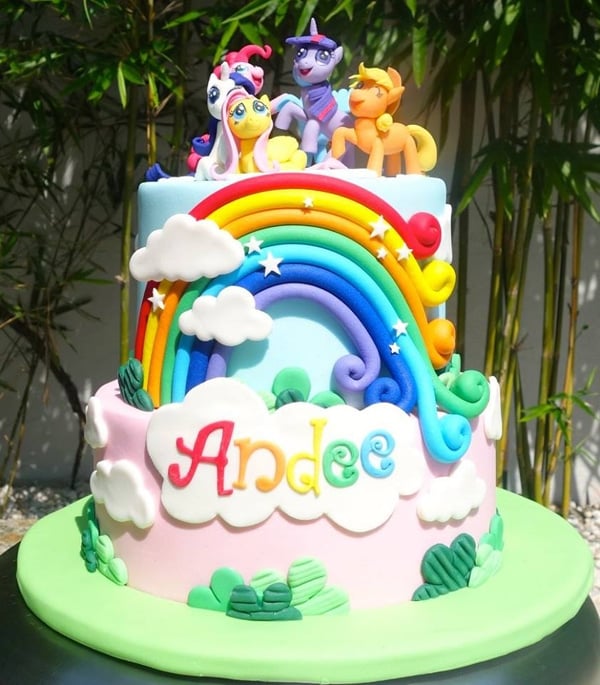 Is your little girl in love with all things My Little Pony? Whether their favorite pony is Applejack or Twilight Sparkle, they will absolutely love this My Little Pony Birthday Cake for girls! We love that you can even personalize it with their favorite ponies on top! And who doesn't love a great rainbow?!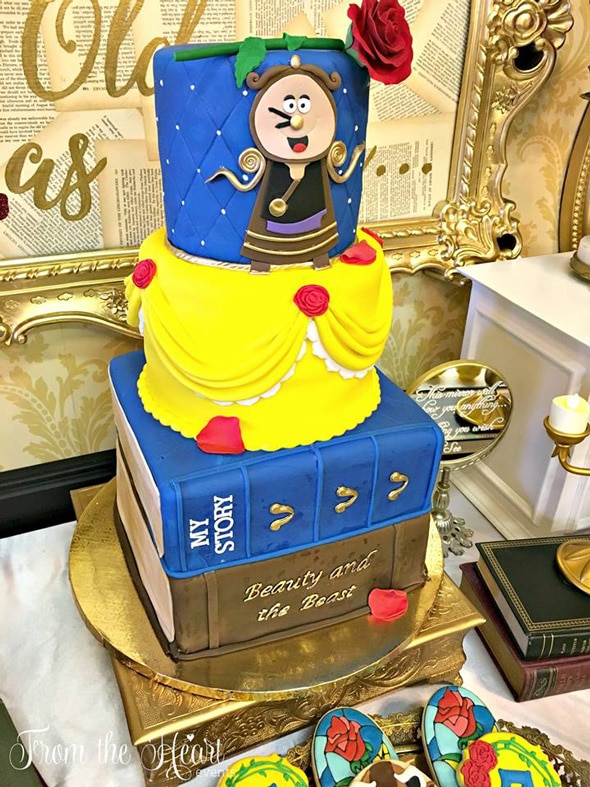 This amazing Beauty and the Beast Birthday Cake will have everyone so happy that they were included on the "Be Our Guest" invite list! We just love princess Disney parties and Belle has some of the most amazing decor inspiration you can choose from. It's perfect!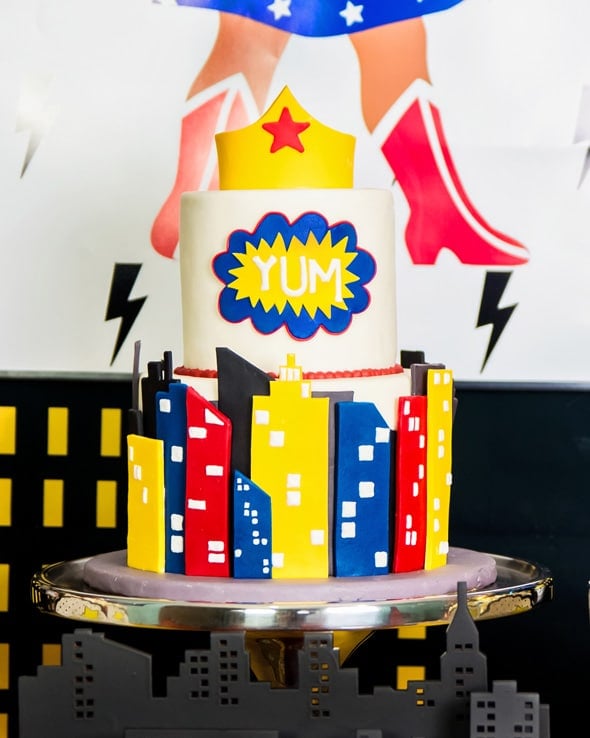 Some Birthday Cakes For Girls need to be fierce and strong, just like this Wonder Woman Birthday Cake! There is something about having a Wonder Woman birthday party that brings up all kinds of images of confidence and strength, which we want all of our little girls to grow into! Ka-Bam!
This Skye Paw Patrol Birthday Cake is a perfect little girl cake for your paw patrol lover! What a fun color scheme, with a great topper for first birthday cakes for girls!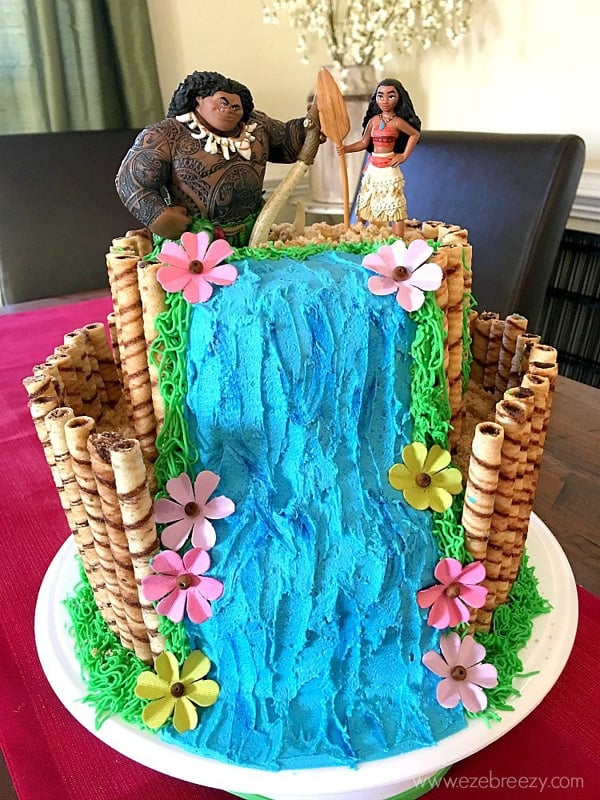 Do you have a Moana lover in the house? If so, than this fun Moana Birthday Cake is exactly what you need. What a unique creation for Birthday Cake Ideas For Girls! And with the great action figures that can easily be added to the top, you can personalize it however you see fit!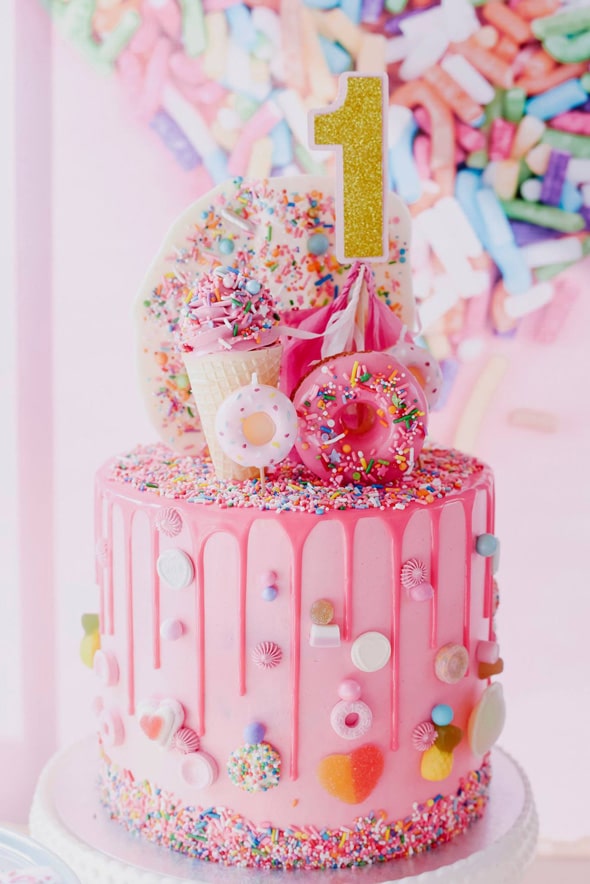 We love ourselves a Sprinkles Themed Birthday Cake! This is a fun first birthday cake for girls that is sure to be a hit with all of the party guests. Hopefully, nothing will be missing from it when it's time to actually be served, because we know we'd want to pick off some of that yummy candy!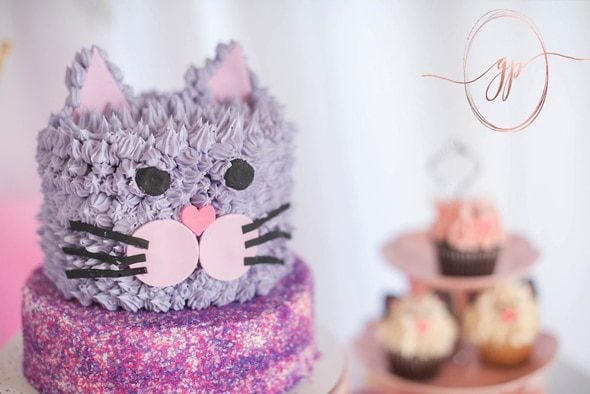 What could be more purr-fect for a cat lover than this sweet and sparkly Cat Birthday Cake? We just love how the frosting makes it look like a cute and cuddly kitten, but beware! Your little girl may be begging for a kitten more often than you're prepared for after this great cat themed birthday party!
Shopkins are all the rage for many little girls! This colorful, bright and fun Shopkins Birthday Cake definitely won't disappoint!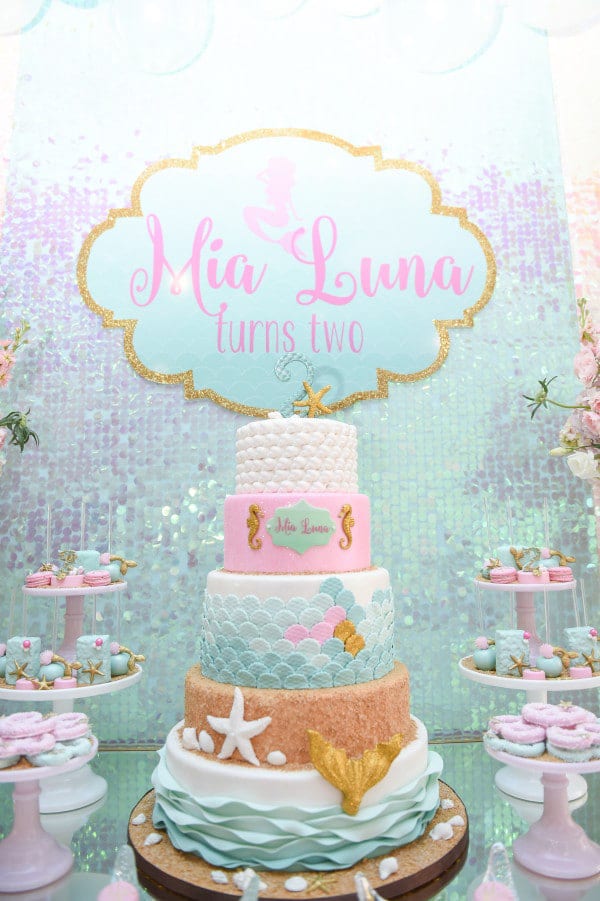 Little girls are huge fans of mermaids and this Mermaid Birthday Cake definitely won't disappoint! We love the pastel-colored and whimsical details that surround the cake. And with the smashed up graham crackers as a base, it will even look like you are a part of the beach where your little girl's magical mermaid lives!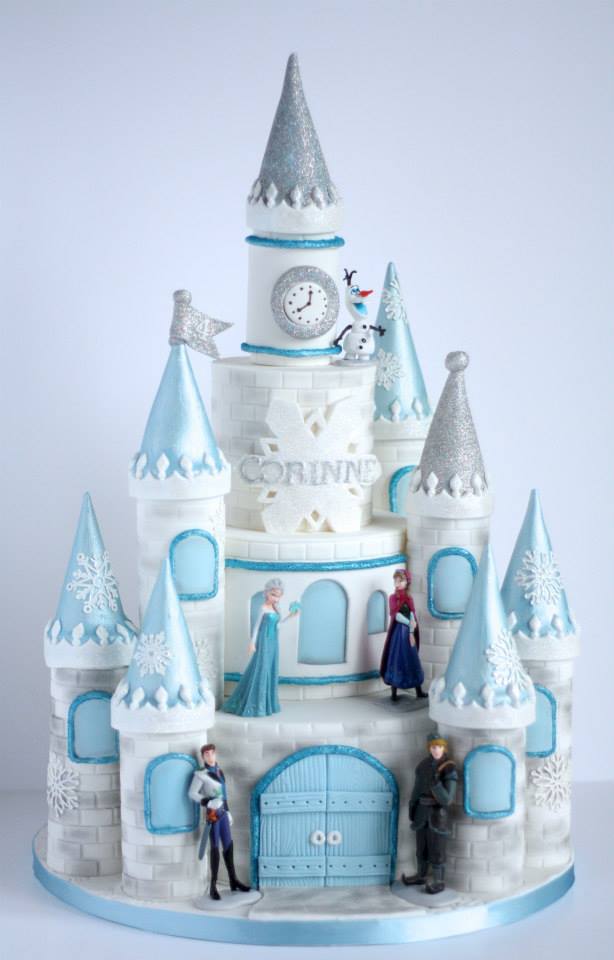 Who could possibly forget a Frozen Castle Birthday Cake for your little Frozen fan? There is no shortage of inspiration when it comes to throwing a frozen-themed birthday party, but this cake will surely knock your birthday girl right off of her feet. We can hear the squeals of delight from here!
And there you have it! These 28 Amazing Birthday Cakes For Girls will get any birthday celebration started out on the right foot. Birthday cakes can so easily be the centerpiece for a party, so make sure to make it one she will never forget!