21 Skye Paw Patrol Party Ideas
Are you looking for girl Paw Patrol ideas? If so, check out these 21 Skye Paw Patrol Party Ideas!
Paw Patrol is one of the most popular children's party themes right now, but there's not much inspiration out there for girls who love the show!
If your little girl loves Paw Patrol and Skye then you have to check out these 21 Skye Paw Patrol Party Ideas!
There are so many fun things you can do for this puppy party theme! All you have to do is get creative and think outside of the box!

See also:
All paws on deck for this adorable Girl Skye Paw Patrol Cake from Cake Face!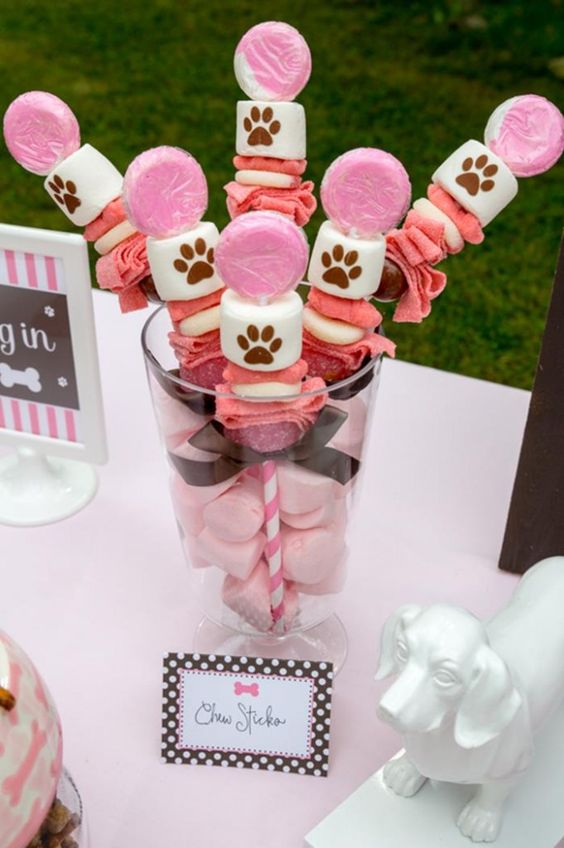 This Puppy Chew Sticks Idea is just candy kabobs on a stick. We love the puppy paws on the marshmallows! How CUTE!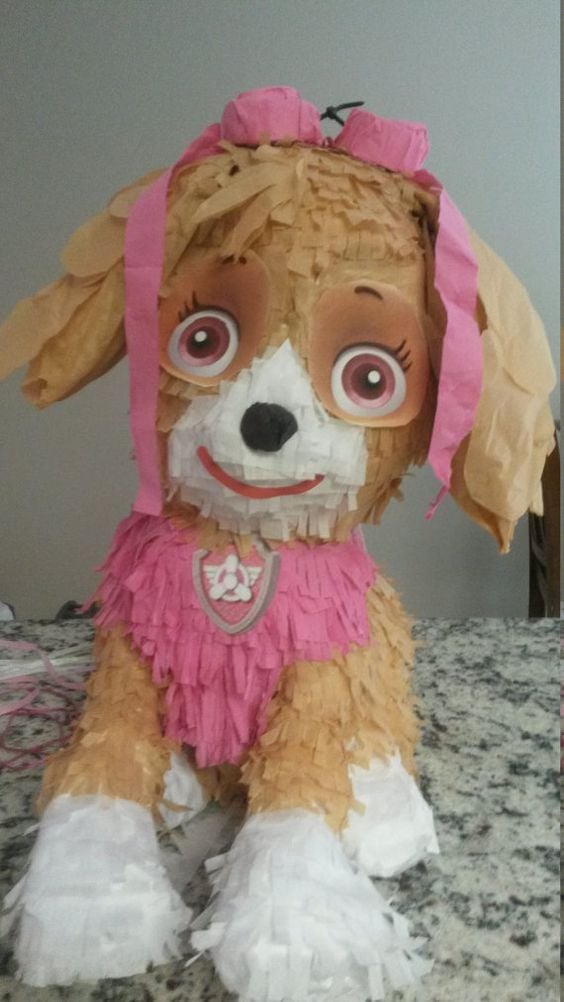 The kids will have a blast with this Skye Paw Patrol Piñata! How adorable is this?!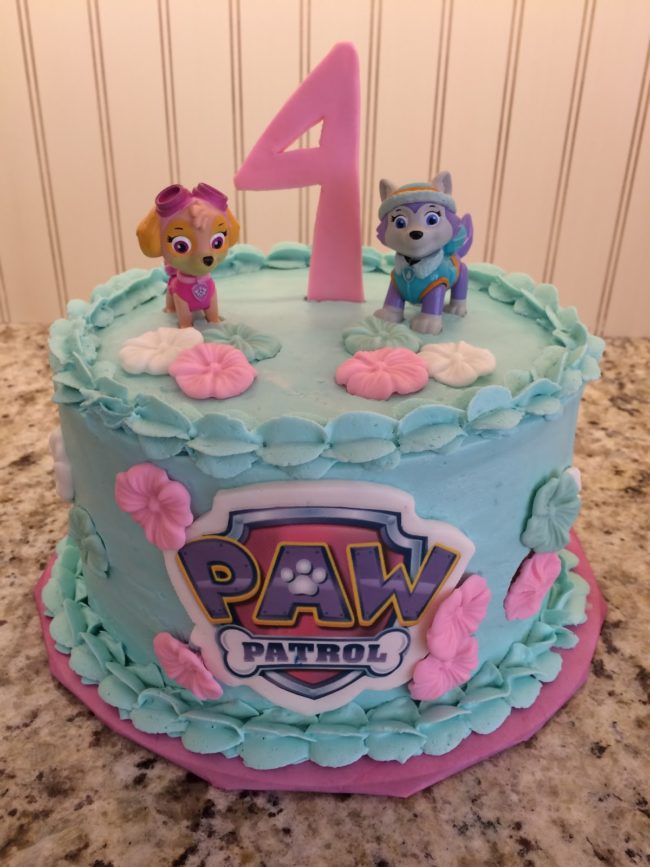 This Skye and Everest Paw Patrol Cake features both girl puppy characters from the show! If your little one loves both Sky and Everest, then this cake is a great idea for your party!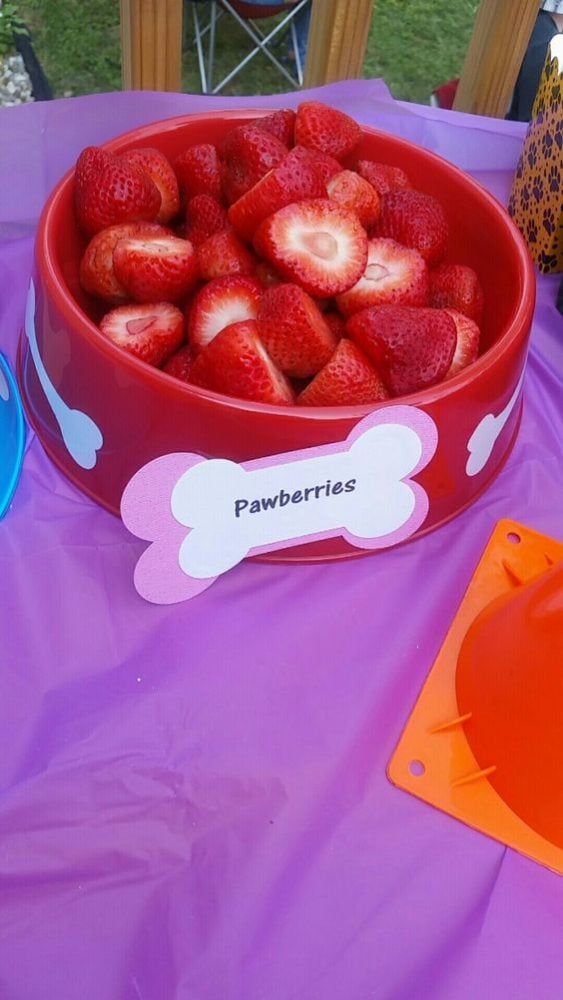 This creative "Pawberries" Strawberry Snack Idea is great for this party theme!
All you have to do is come up with cute and clever food and dessert ideas that go with the puppy theme and your party will be a hit!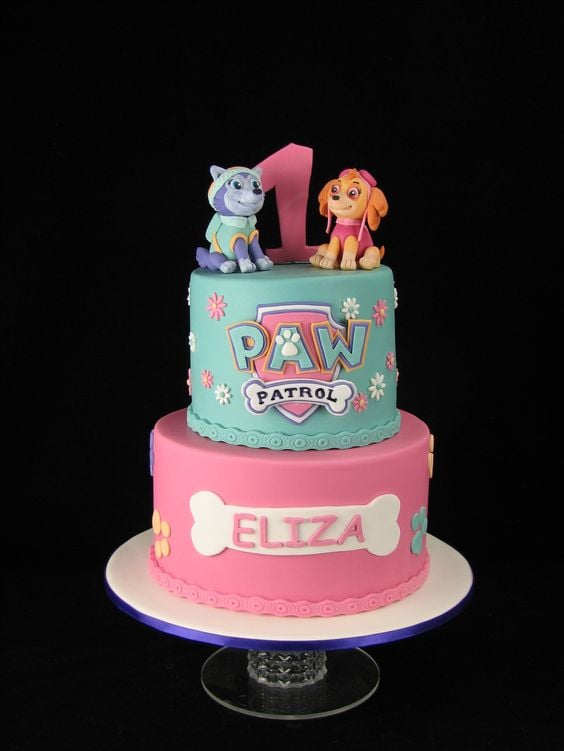 Here's another amazing Skye and Everest Girls Paw Patrol Cake that any little girl will love!
This pretty two-tier Skye Paw Patrol Party Cake would look great as a centerpiece on your puppy-themed dessert table!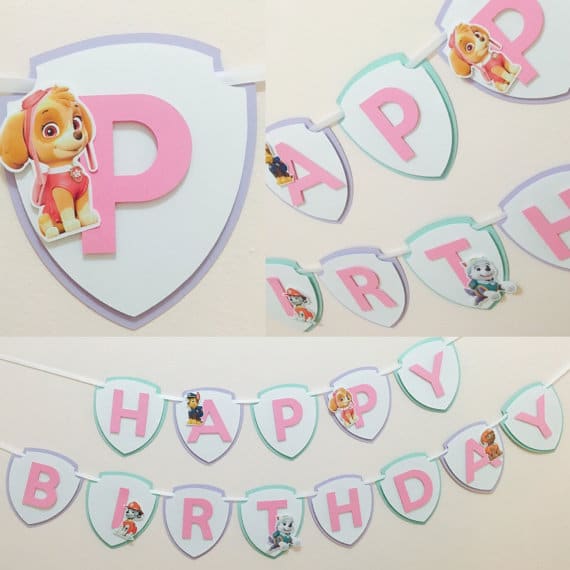 Hang this Girls Paw Patrol Birthday Banner above your dessert table and add balloons for a great focal point!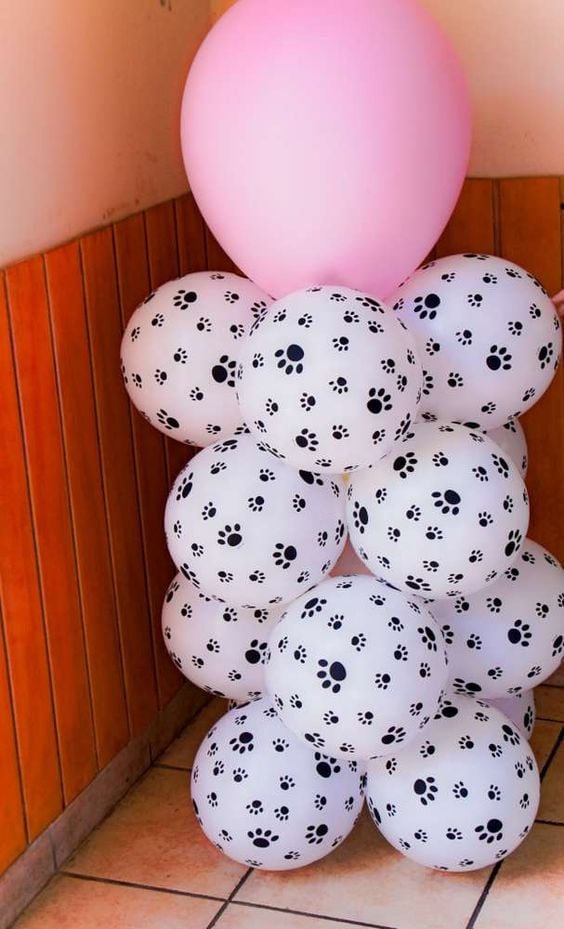 This Balloon Idea is perfect for any puppy-themed party, especially Paw Patrol!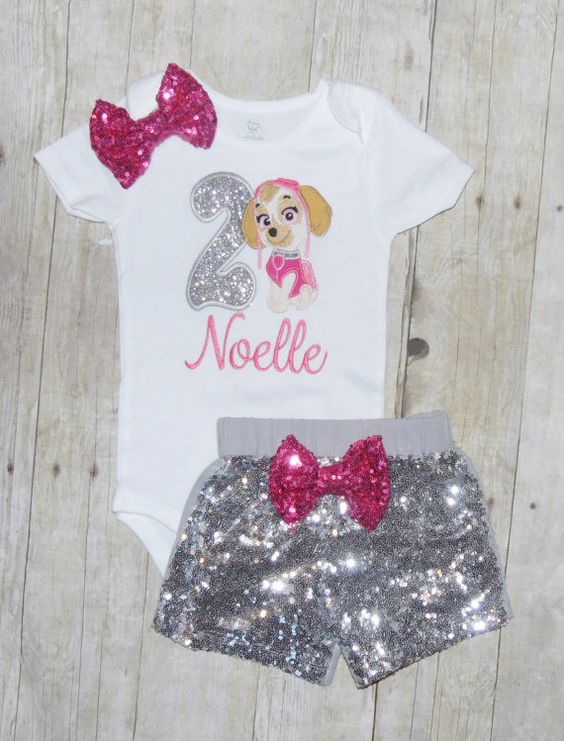 The birthday girl will shine in this Girls Skye Paw Patrol Birthday Outfit! Moms, get your cameras out!
There will be a lot of adorable photo opportunities when your little girl arrives at her Paw Patrol party in this fabulous birthday outfit!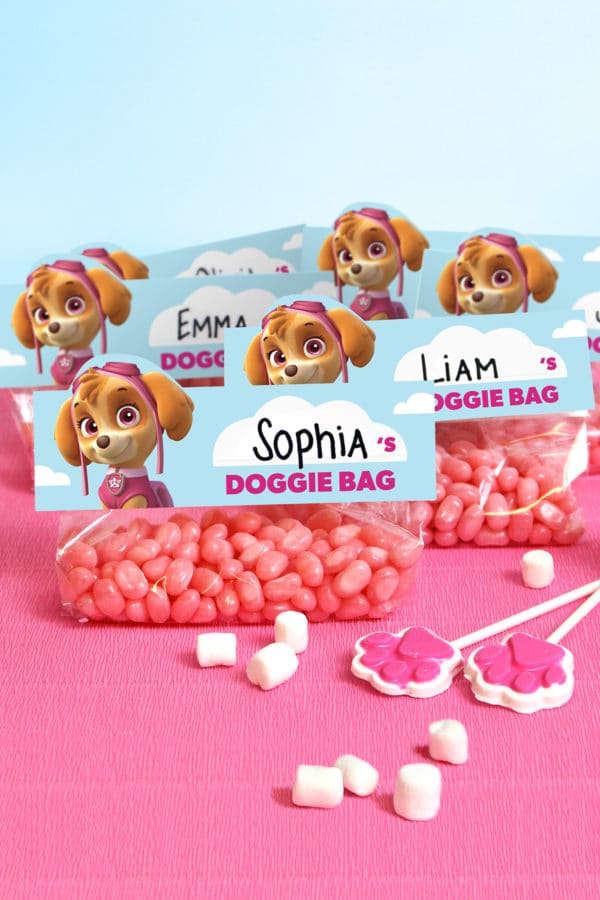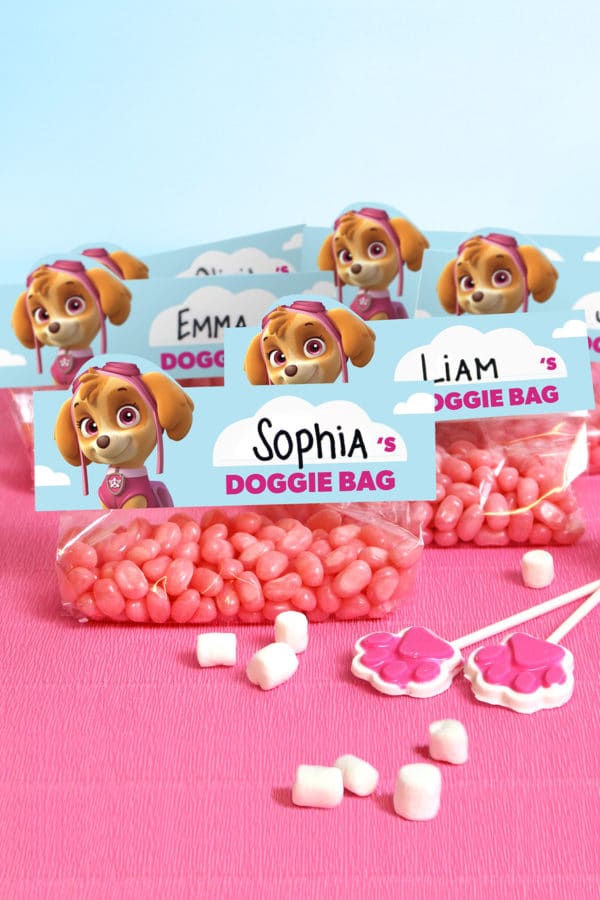 Treat guests to some sweets in these Skye Paw Patrol Favor Bags aka "doggie bags."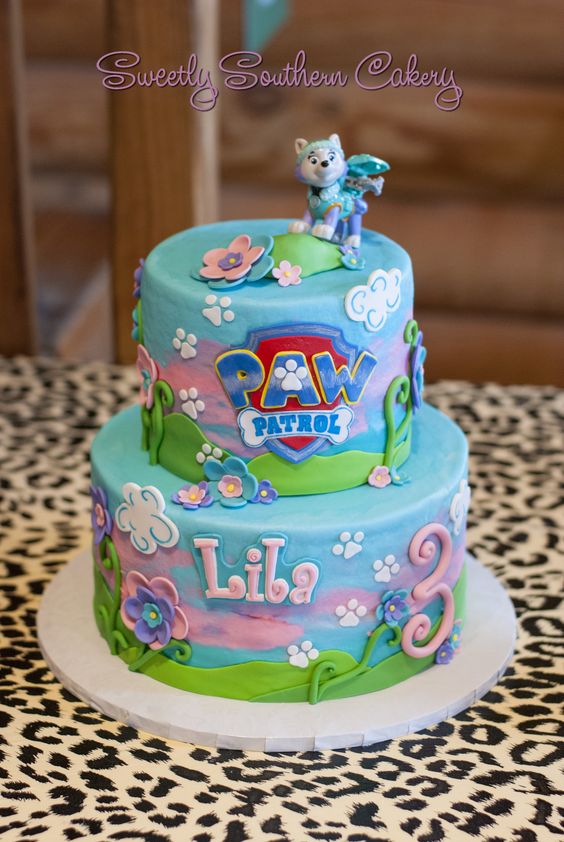 How cute is this Paw Patrol Everest Cake! We love the flowers and watercolor design!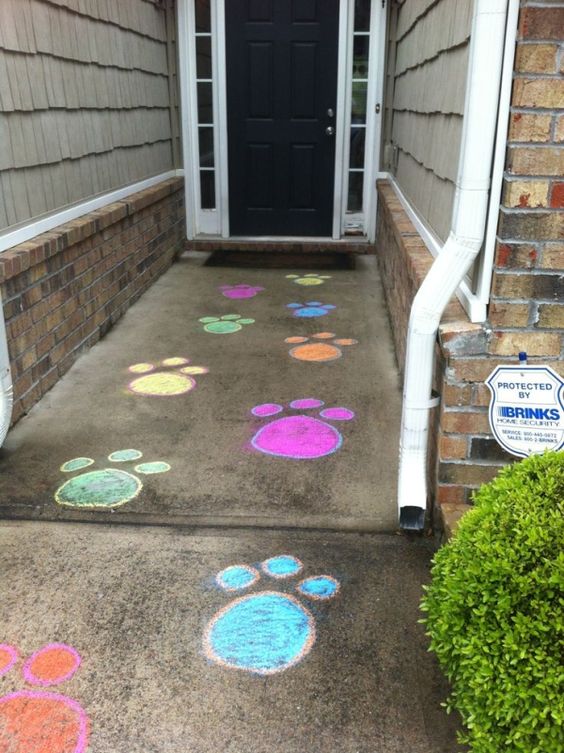 How cute is this Puppy Paw Prints Entrance?!
This would be the perfect way to surprise your guests as they enter your Skye Paw Patrol Party!
Your Skye Paw Patrol Party is the perfect time to make this easy Cupcake Puppy Chow Recipe! It's super delicious and the kids will love it!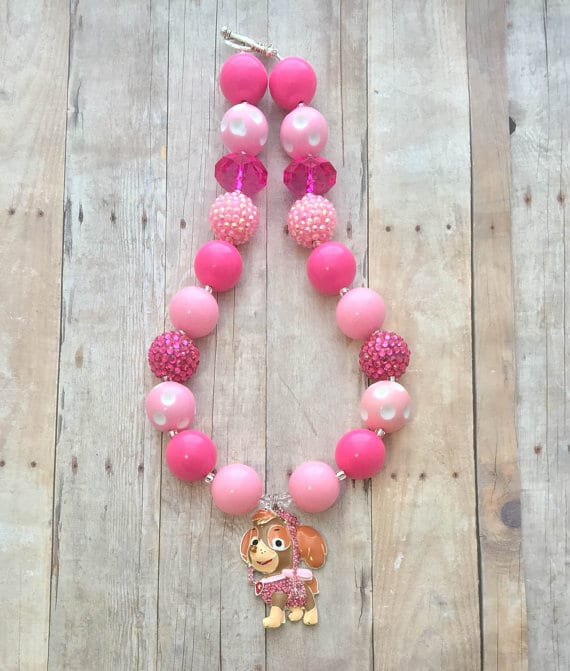 This pretty Skye Necklace is a great party favor idea!
The girls will go wild when they see their necklaces. I'm sure they will wear it long after the party is over!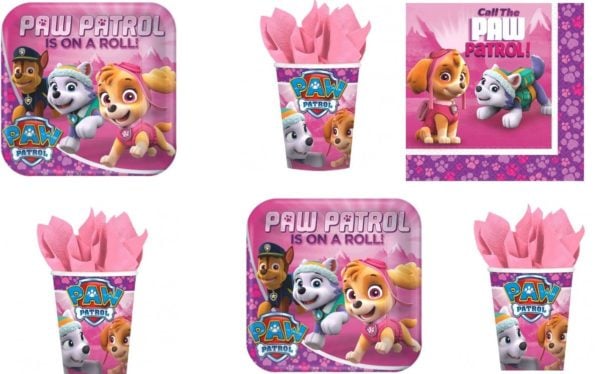 Grab this Girls Paw Patrol Party Pack for your party!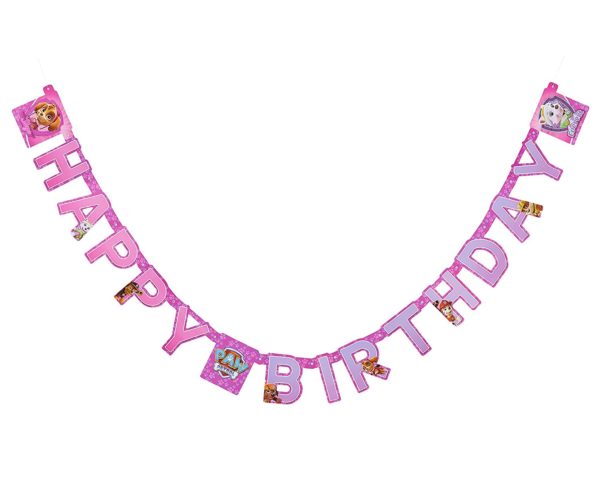 Don't forget about the matching Girls Paw Patrol Party Banner!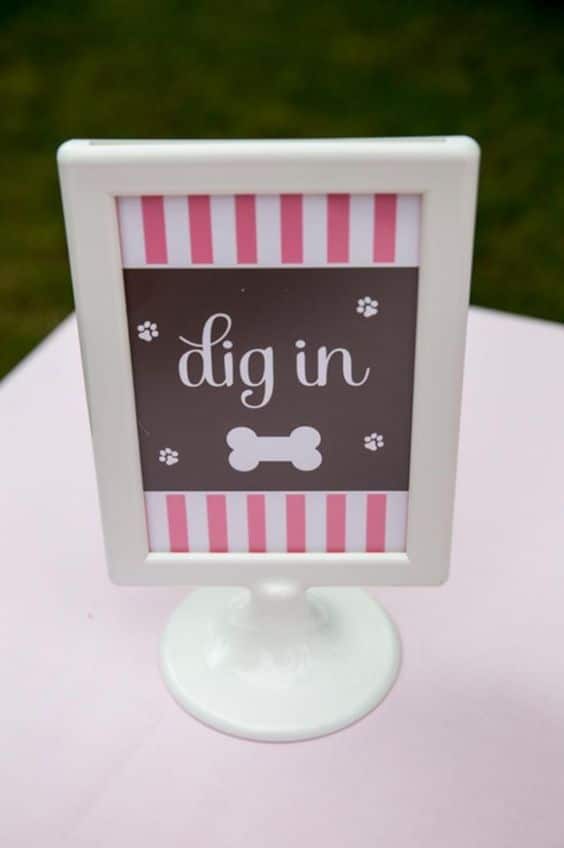 Let guests know it's time to "Dig In" with this "Dig In" Party Sign!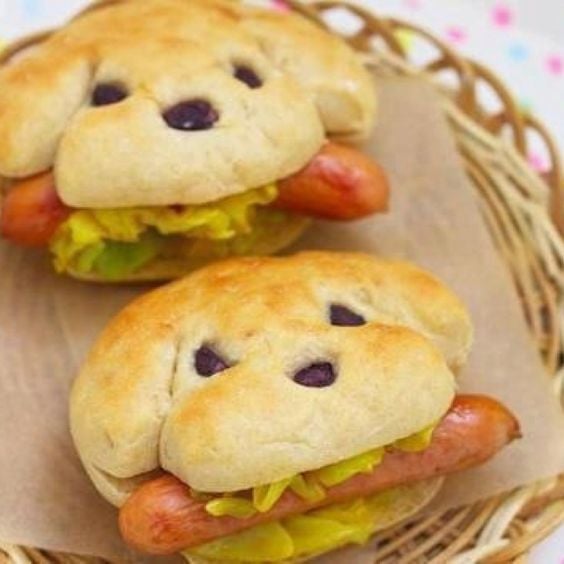 If you're feeling really creative, whip up some Puppy Sandwiches like the ones above. Party guests will LOVE these!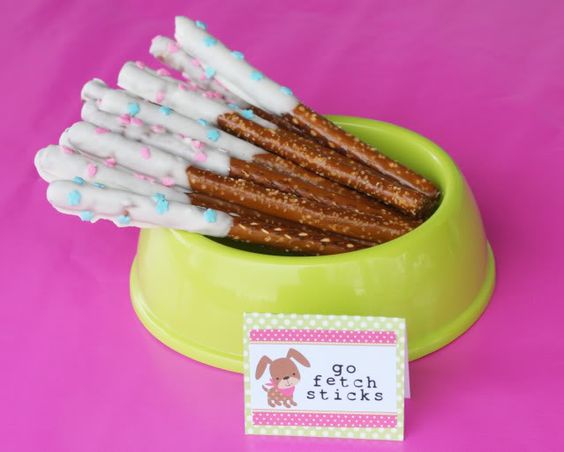 These Fetch Sticks are just pretzels dipped in candy melts and sprinkled with blue and pink sprinkles! Love the creative name for this party snack!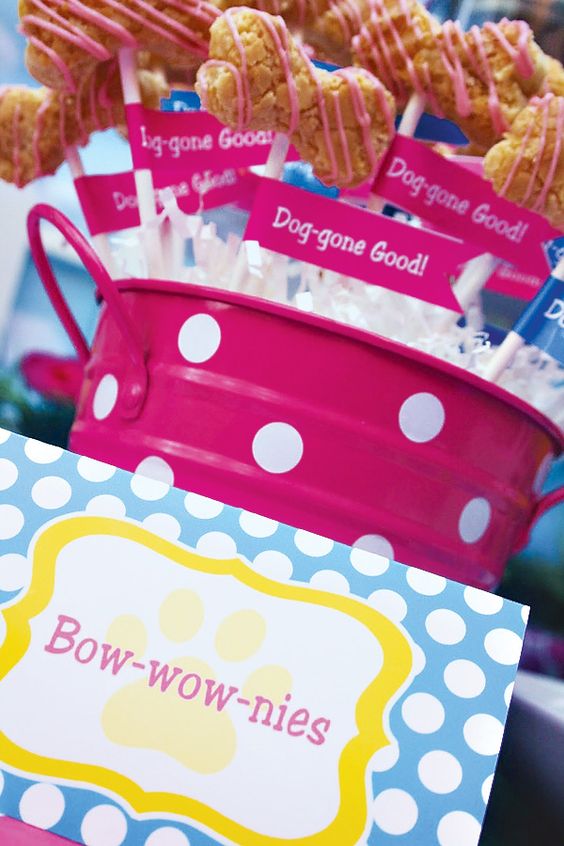 Another fun name to tie in with the puppy theme is Bow-wow-nies! They are "Dog-gone Good!
Which of these 21 Skye Paw Patrol Party Ideas is your favorite? Let us know in the comments below!
Looking for more party ideas? Don't forget to follow us on Instagram @prettymyparty and Pinterest and join us in our private Facebook group.