There's a party trend we're absolutely LOVING right now! It's the freak cake party trend! What's a freak cake you ask? Well, it's a fun cake design modeled after those awesome freakshakes topped with every sweet thing you can think of – donuts, candy, cupcakes, and more! They are also known as crazy cakes or drip cakes. Before planning your next party or wedding, check out these 16 Fabulous Freak Cakes that are sure to be the most talked about thing long after your party is over!
16 Fabulous Freak Cakes

See also:
If you love all things pink, sprinkles, candy and donuts, this Sprinkles Birthday Cake is for you! This cake would work for any age and is sure to put a smile on anyone's face!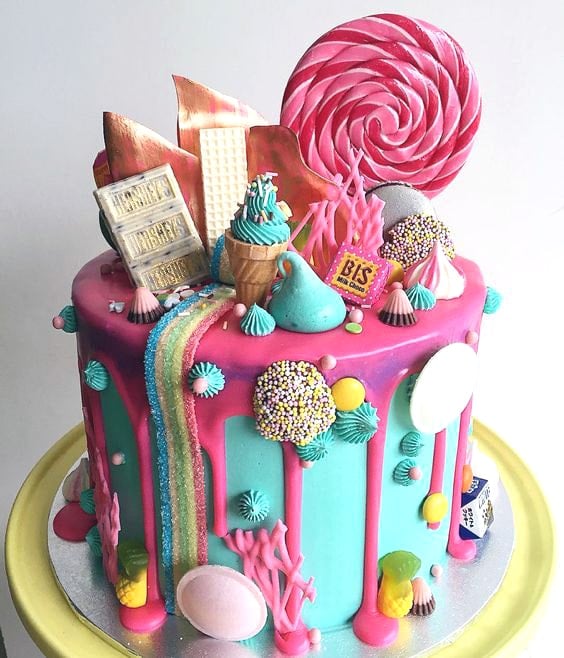 This awesome Candyland Cake has everything you need to satisfy your sweet tooth! Perfect for a Candyland themed party, your little one will squeal when she see this is her awesome birthday cake!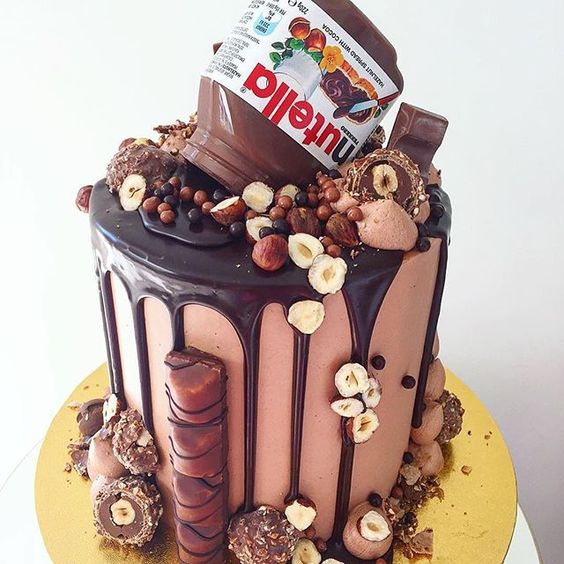 If you LOVE chocolate than this Crazy Chocolate Nutella Drip Cake is for you!
This vanilla and Chocolate Drip Cake looks too good to eat!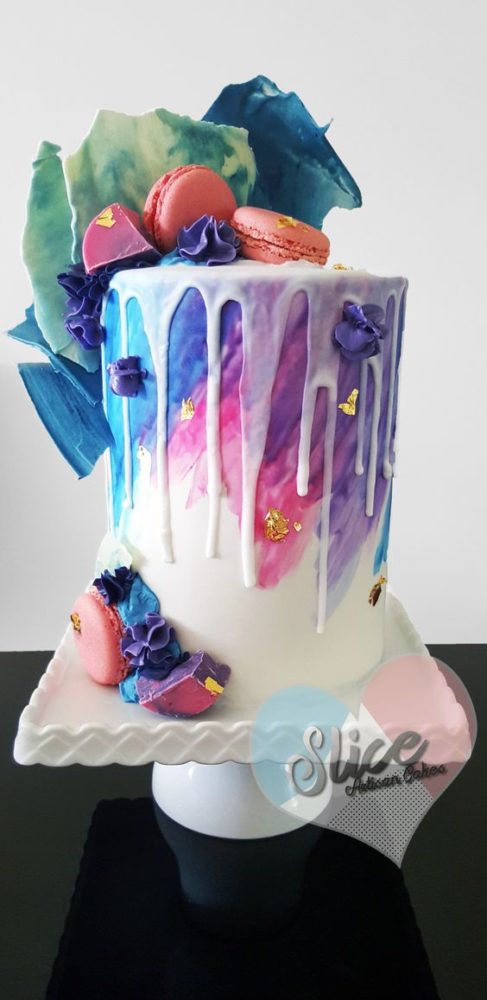 This beautiful Watercolor Drip Cake is truly a work of art! The gorgeous colors and matching toppers make this cake picture-perfect!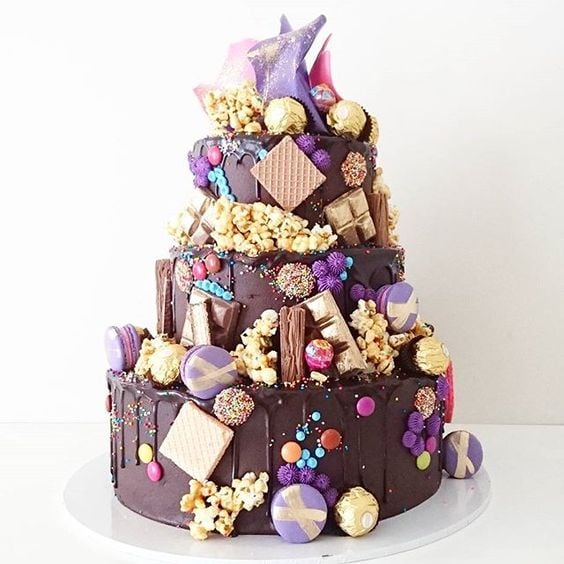 This chocolate Three Tier Hero Cake has everything from popcorn to macaroons!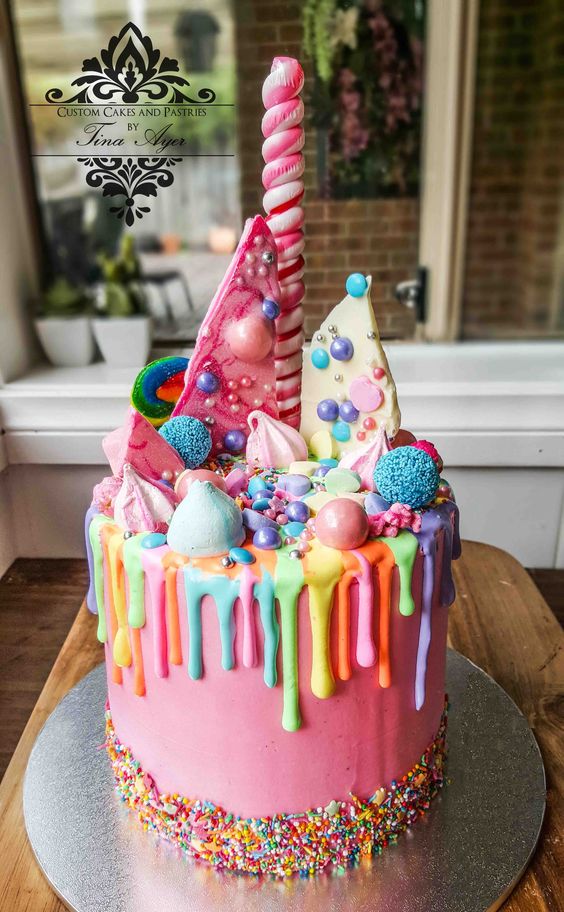 This colorful Rainbow Drip Cake is absolute perfection! Topped with colorful goodies this cake is perfect for just about any party!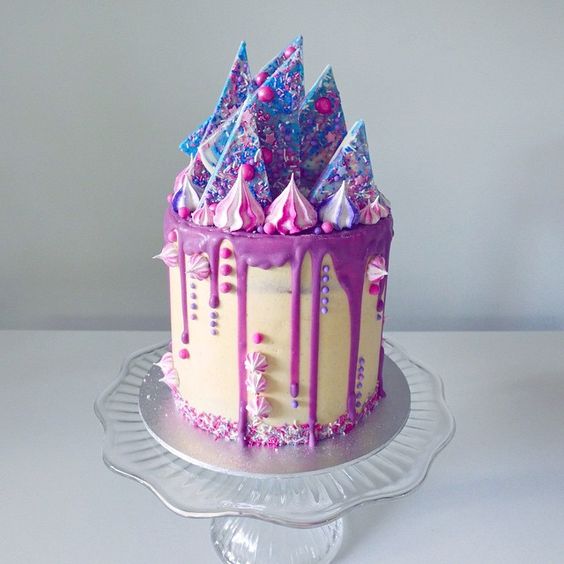 This pretty Purple and Blue Drip Cake looks a lot like a galaxy cake! Very pretty!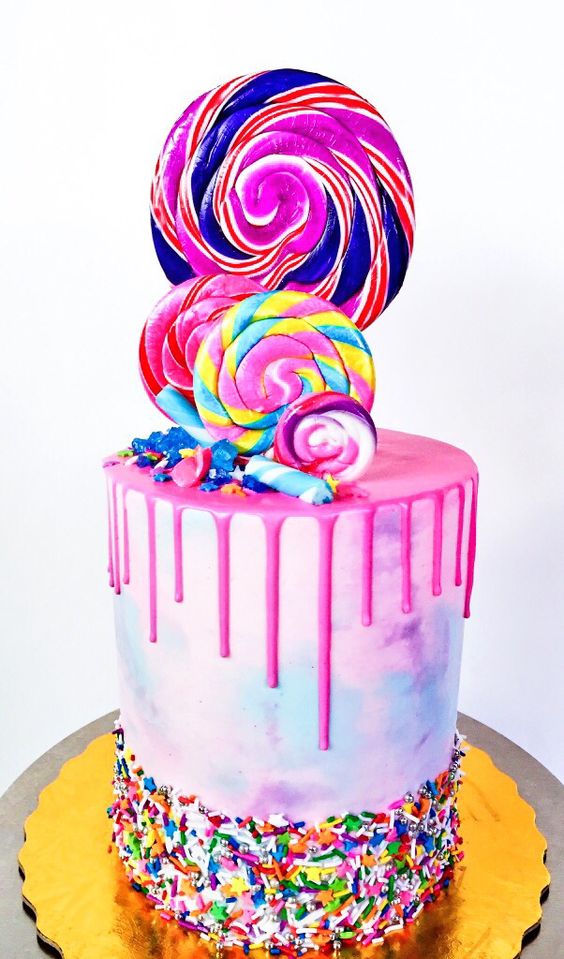 Lollipops and sprinkles make this Colorful Candy Sprinkle Cake F.U.N!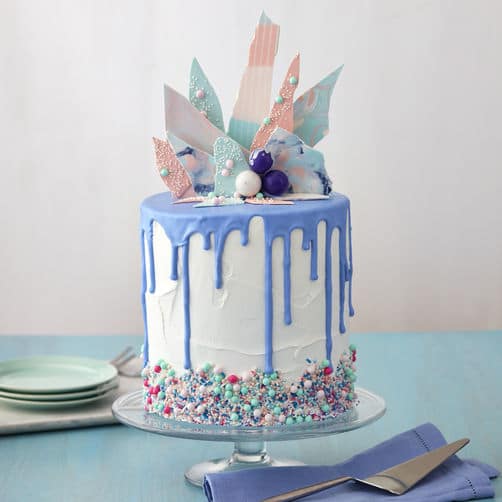 We're loving the geometric dimensions on top of this Piqued Interest Cake!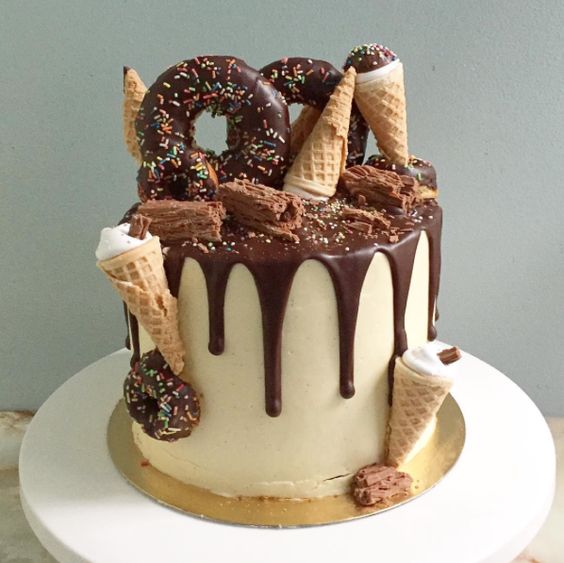 Donuts, cones and chocolate make this Donut Drip Cake complete! YUM!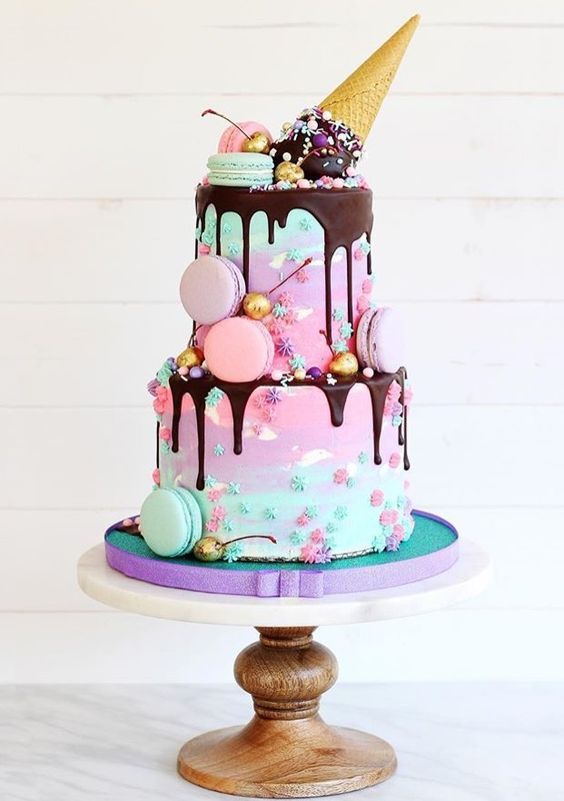 This beautiful Ice Cream Drip Cake is perfect for an ice cream themed bash!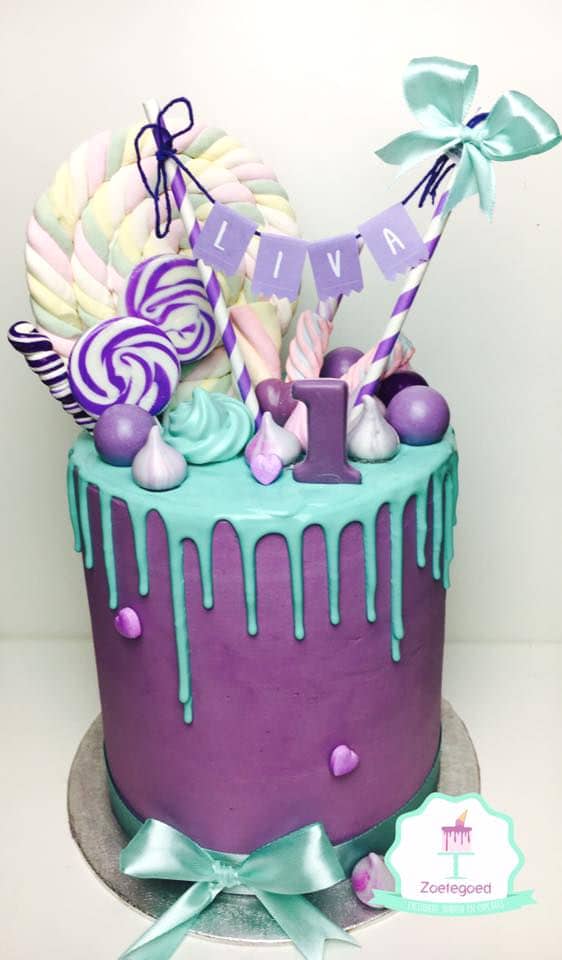 If purple and turquoise are your colors, than this Purple Drip Cake is perfect for you!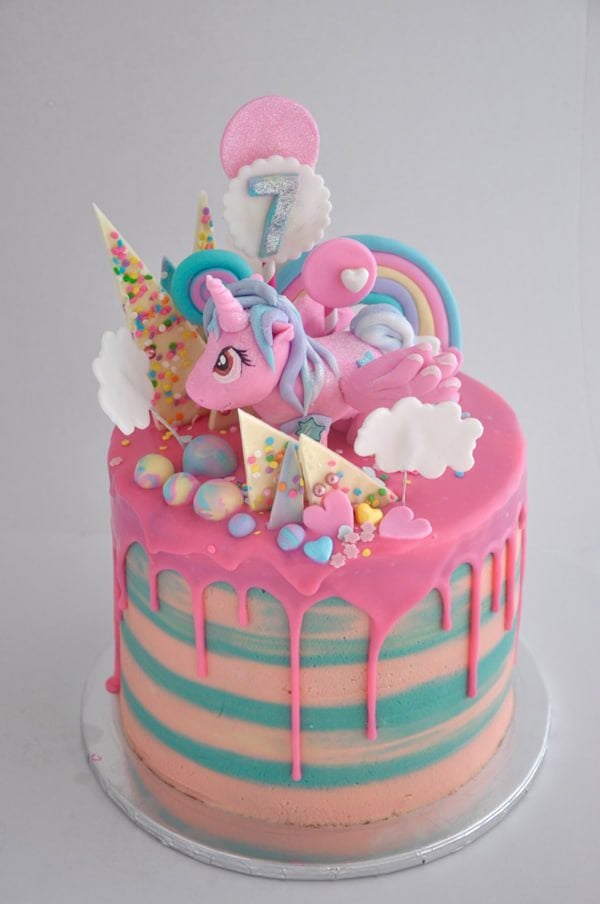 What little girl wouldn't love this My Little Pony Drip Cake?! Seriously, how cute is this?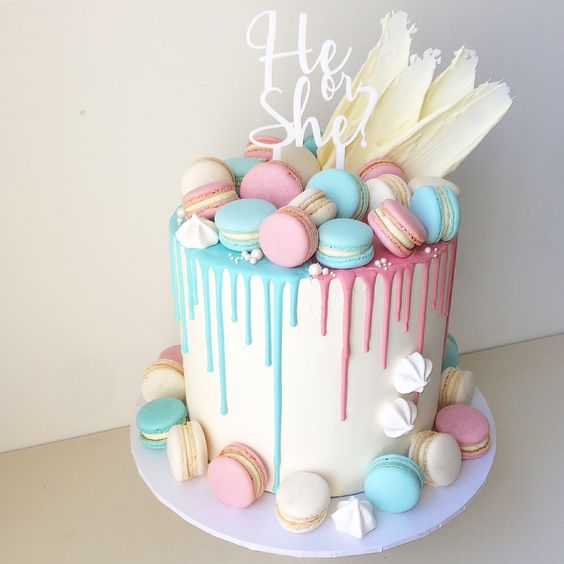 Are you planning a gender reveal party with your family and friends? Check out this awesome Gender Reveal Drip Cake!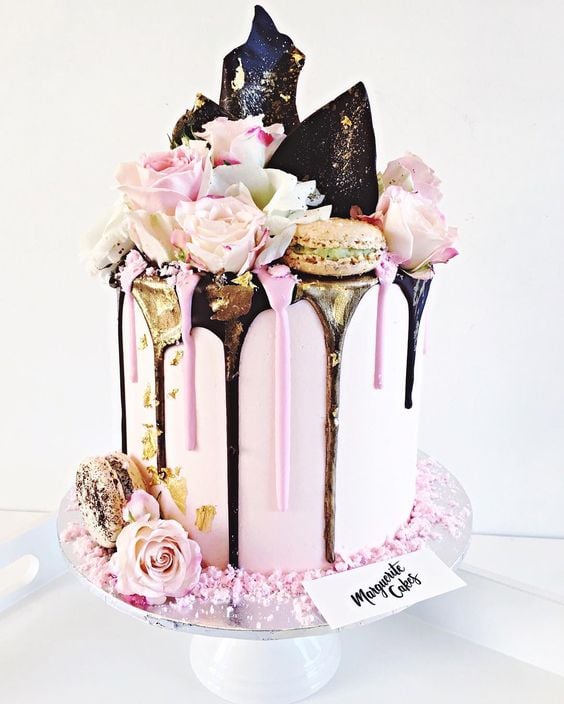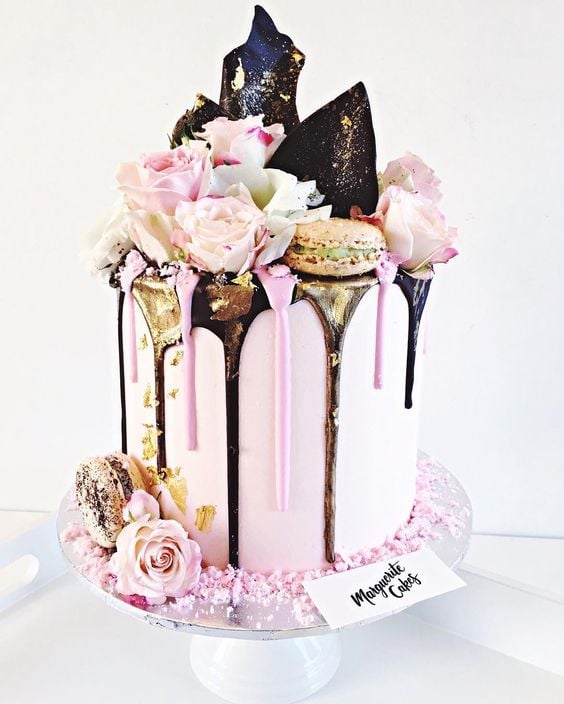 This gorgeous Pink Drip Cake would be perfect for a wedding or bridal shower! Which of these 16 Fabulous Freak Cakes are your favorite? Let us know in the comments below! If you celebrated a recent event with a "freak cake" or "drip cake", tag us on Instagram @prettymyparty with the hashtag #prettymyparty for a chance to have your cake featured.