About Pretty My Party
Hello and welcome to Pretty My Party! I'm Cristy, the girl behind the blog. I'm so glad you found me and I hope you enjoy reading!
If you LOVE party ideas, entertaining, holidays, and pretty and creative details, you're in the right place! I absolutely LOVE featuring stylish party and holiday ideas, recipes, crafts, and more here on Pretty My Party!
I've always been obsessed with pretty details and making everything look perfect! Call it Type A – that's me! I absolutely LOVE entertaining and enjoying and celebrating life.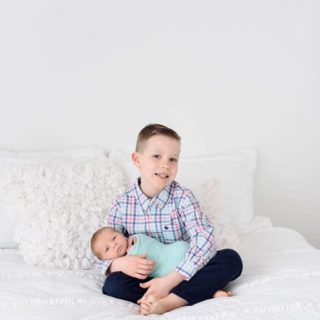 My boys!
My obsession with details really came full circle after I found out I was having my first son in 2011! I was so excited to pick out cute little outfits for photo shoots, setting up the perfect jungle-inspired nursery, and of course planning celebrations for all of his milestones! Since planning my son's 1st birthday party, my parties have been featured on major websites and in magazines.
In 2012, I started Pretty My Party as a creative outlet for myself, and since I was working in journalism and knew all about writing, editing and content creation, I took a leap of faith and starting blogging about my party planning obsession!
By this time, I was planning my son's 1st birthday party, which was a blast! The theme was a colorful jungle theme, inspired by his nursery. After that, I found that there were moms just like me all over the world, who LOVED planning parties!!!
Since I've been following party and wedding blogs for years, my friends and family were always asking me to help them plan their parties, so I knew the blog would be a perfect way to share my ideas with the world!
Now I have two amazing sons and I love making their birthdays special. I want them to look back on their childhood and remember how much I loved celebrating them, their life and their milestones.
I LOVE helping people plan parties even online! I love getting emails from readers asking for my help and I love sharing where I shop for the best party products. Just think of me as your personal party planner!
Whether you're a parent or grandparent, party or event planner, blogger, or in the creative industry, there's something here for everyone! I hope you enjoy this blog as much as I do and I hope it inspires you when you're planning your next party!
If you're new here, check out Most Popular // Parties // Holidays // Free Printables // DIY's // Recipes
Have a question about party planning? You can also find me in our private Facebook Group, where I share daily inspiration, answer questions, and connect on a more personal level with my readers. Hope to see you in there!
You can also follow me on Facebook, Pinterest, Instagram and Twitter!
SaveSave
SaveSave