About Cristy Posten
I'm the founder and voice of Pretty My Party and your personal party stylist for birthday parties, celebrations, and holidays. I can't wait to help you plan your parties!
I have a bachelor's degree in journalism from Arizona State University and a master's degree in communications from Marywood University. After college, I started my career in journalism and worked in local media for 17 years. I'm also a wife and mom of 3 boys from Scranton, Pennsylvania.
I absolutely love parties and entertaining, but it wasn't until my first son was born in 2011 that I began to style photoshoots and children's parties. During this time, Pretty My Party was born!
What You'll Find
Here you'll find real parties from all over the world that will inspire you as you begin your party-planning journey. Get the latest party trends, tips, resources, and guides to throw the best party with a plan, timeline, and budget in mind.
From 1st birthdays and Sweet 16's to 40th birthdays and beyond, get inspired by birthday parties with stylish party supplies and decor, jaw-dropping dessert tables, eye-catching backdrops, creative photobooths, and more!
Or maybe you're celebrating a new mom, bride-to-be, or graduate. We've got you covered with tons of ideas for all of life's biggest celebrations.
The holidays are another great excuse to throw a party! Whether you're hosting a fun Halloween bash, an ugly Christmas sweater party, or a kids' Easter egg hunt, you'll find everything you need to make any holiday a big event!
The best parties call for the best food, so check out our variety of party recipes perfect for a crowd, and start planning your menu today!
I show you how to get crafty with fun and easy party DIY tutorials that you can make for any event. Create cool balloon decor, centerpieces, backdrops, and more with easy, step-by-step instructions.
Our tips, ideas, and inspiration make creating the perfect event easy, fun, and enjoyable. And I love seeing what parties you're planning! Please share them in our private Facebook community or tag us on Instagram @prettymyparty #prettymyparty.
Getting around Pretty My Pretty
With over 10 years of party-focused content, I have everything grouped into five main categories
to make it easier for you to find what you're looking for when planning your event.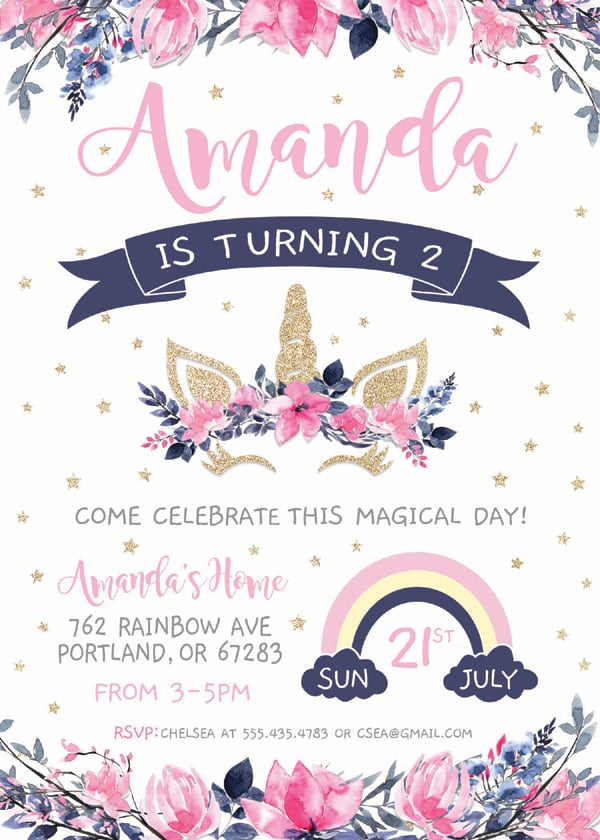 Get my free party printables!
Who doesn't love a free printable?! Pretty My Party offers tons of freebies to add to your celebration, like this free unicorn birthday party invitation. Get free printables for holidays, birthday parties, baby showers, and bridal showers!