Twins Boho Themed 1st Birthday Party
Planning a first birthday celebration for one little girl is fun, but planning for two is an absolute blast!!! Twins Alessi and Audrey celebrated their special day with this Twins Boho Themed 1st Birthday Party!

See also: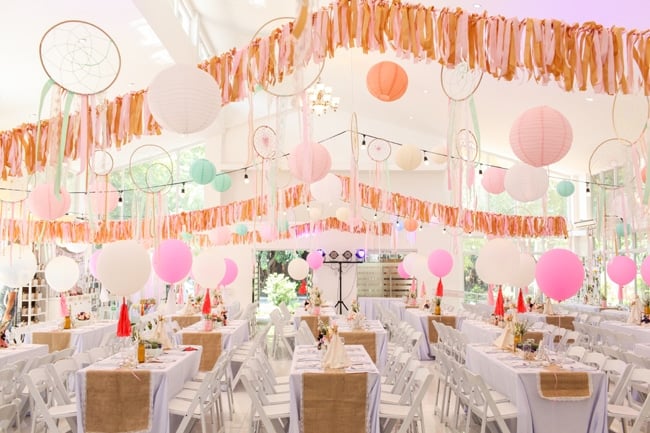 Wow, this party was truly amazing! The party space was so festive with lanterns, balloons, fringe bunting, and dreamcatchers hanging from the ceiling!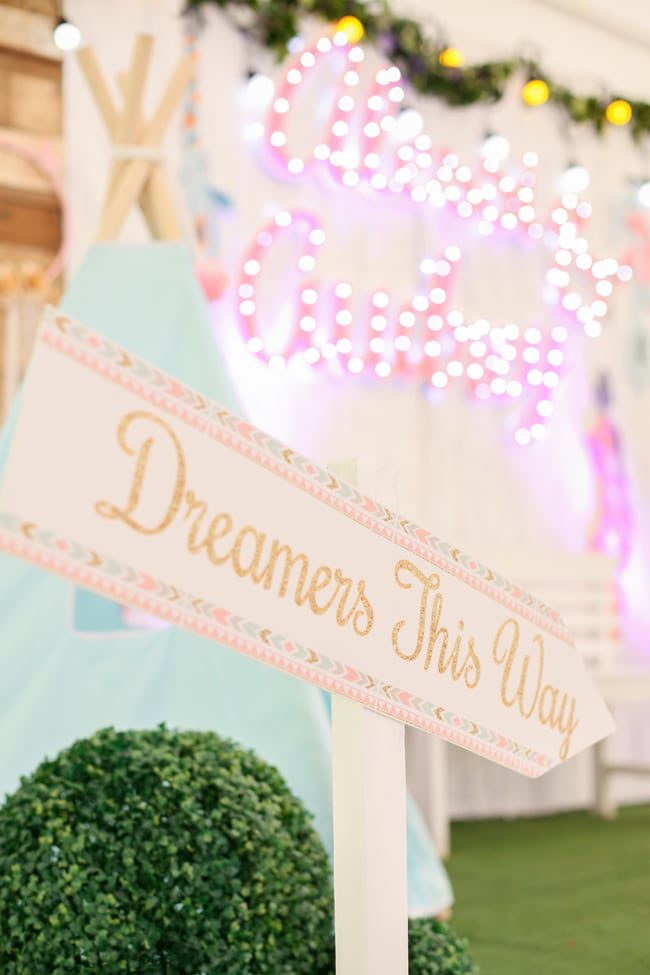 We love the various boho-inspired signs seen throughout the party like this one that says 'Dreamers this way.'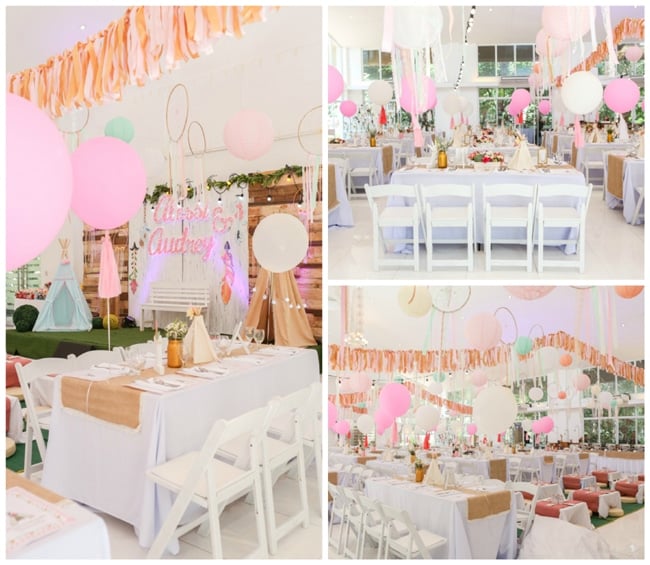 The girls names can be seen on a white backdrop surrounded by tee pees, lights, arrow decor, and dreamcatchers.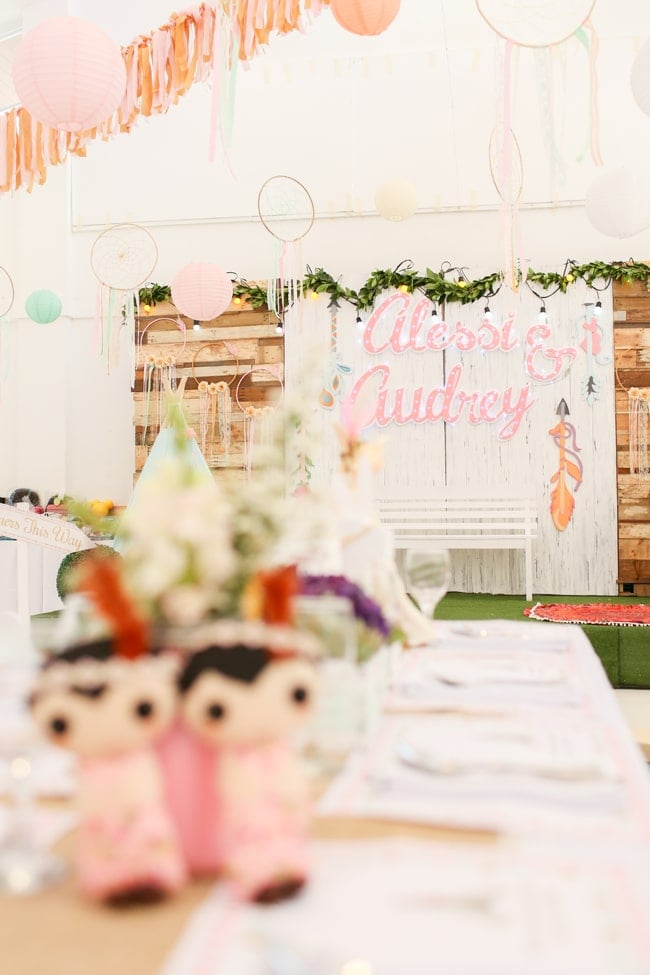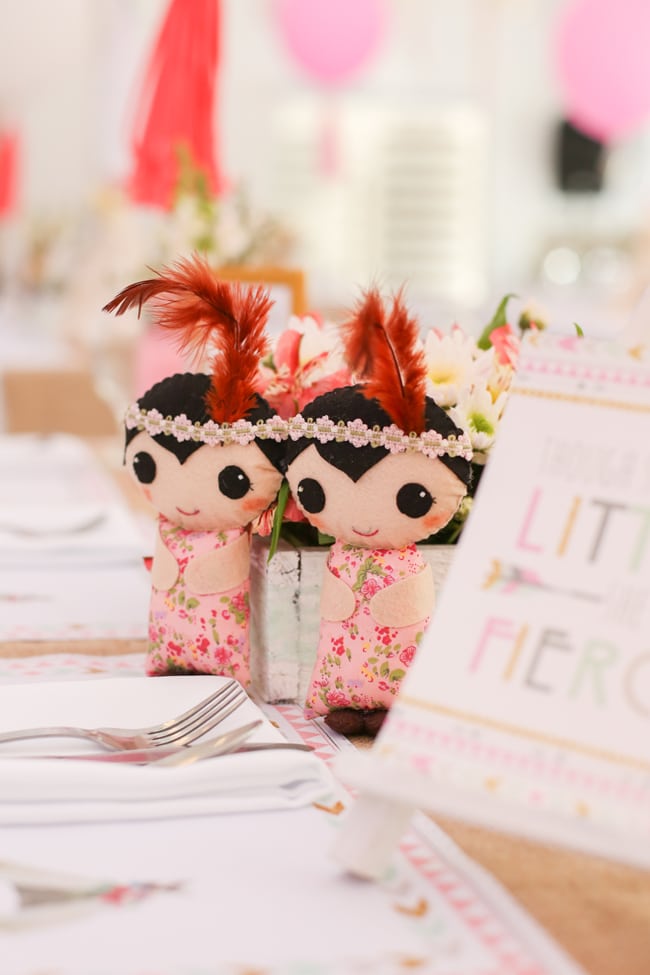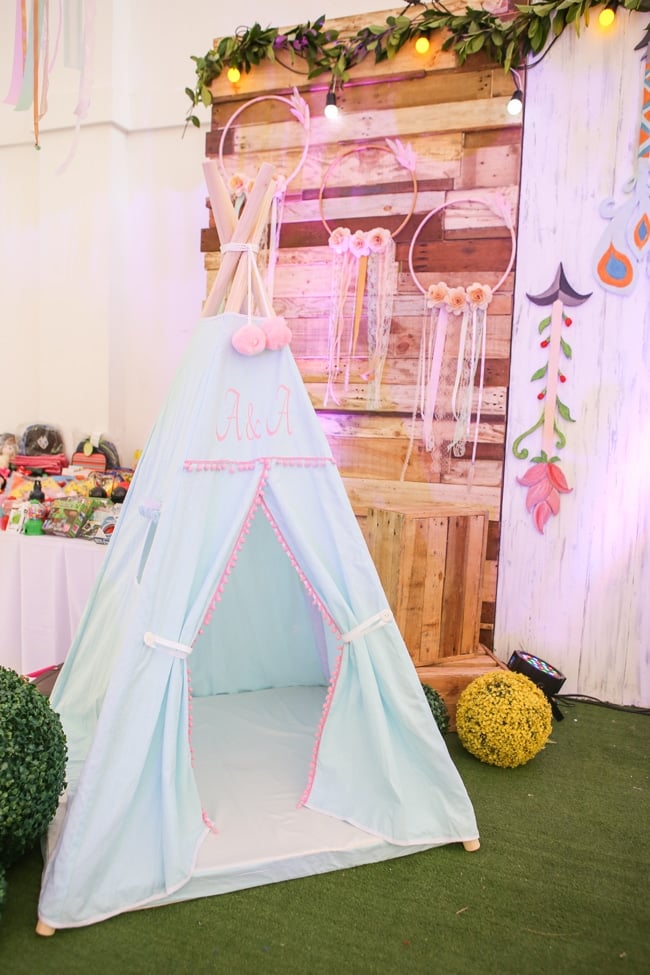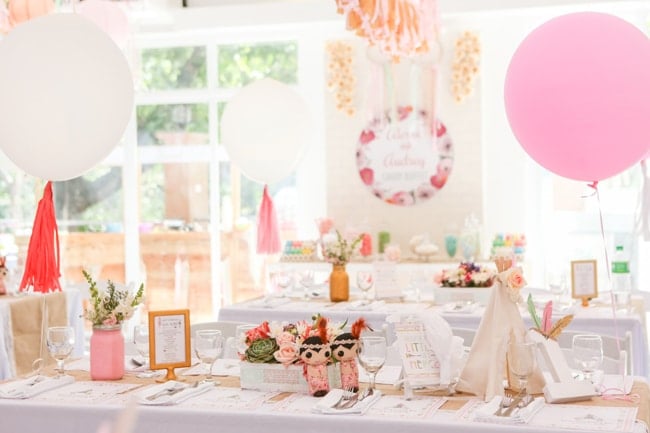 The tables were gorgeous with mini tee pees and stunning flower arrangements and succulents. Each place setting had a customized placemat. What a sweet touch!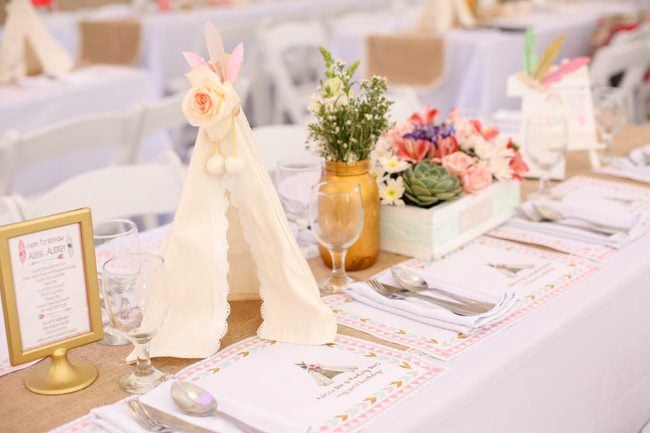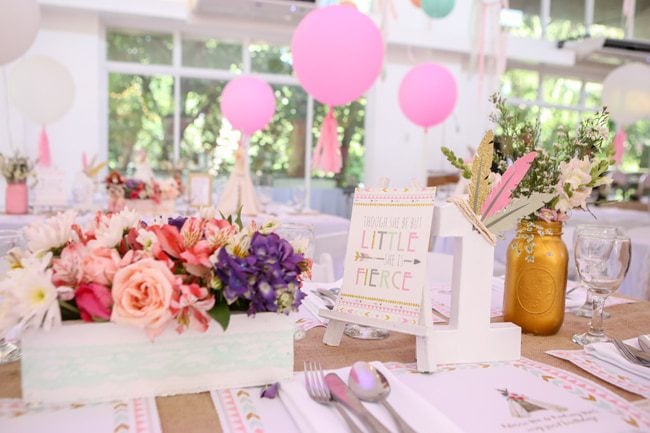 Decor on the tables also included a white wooden number 1 with feathers and boho-inspired signs.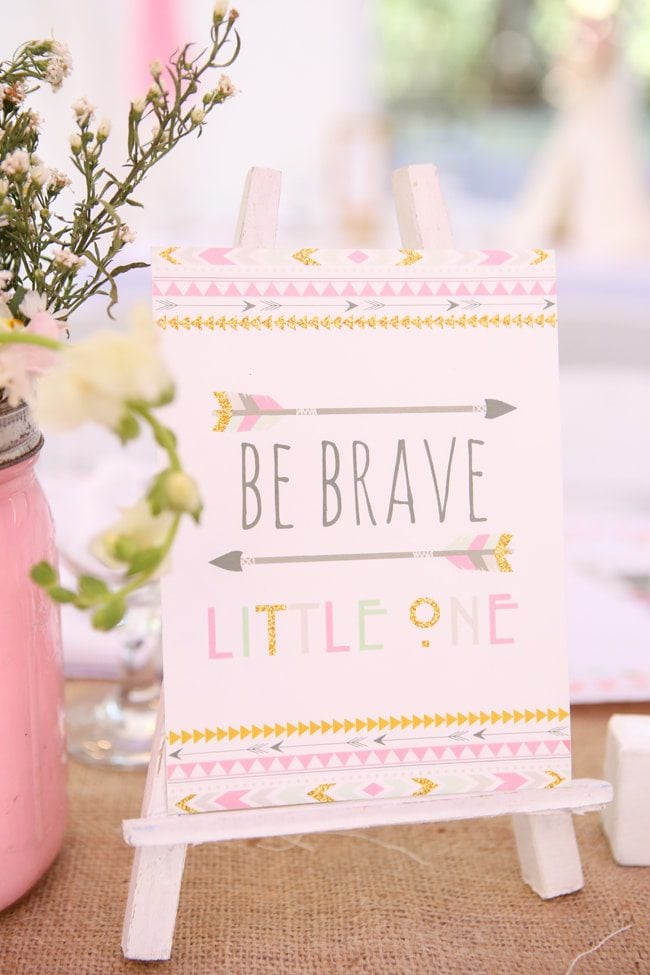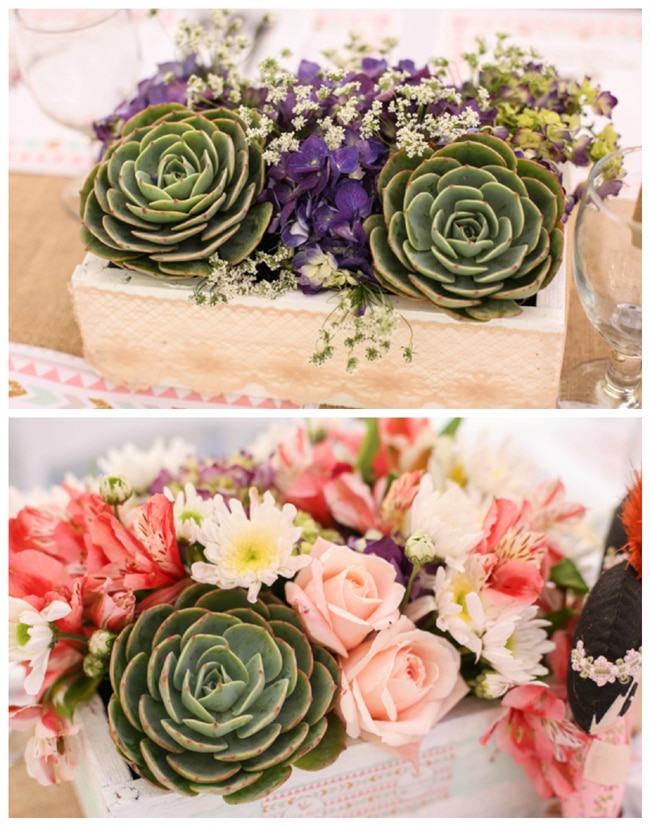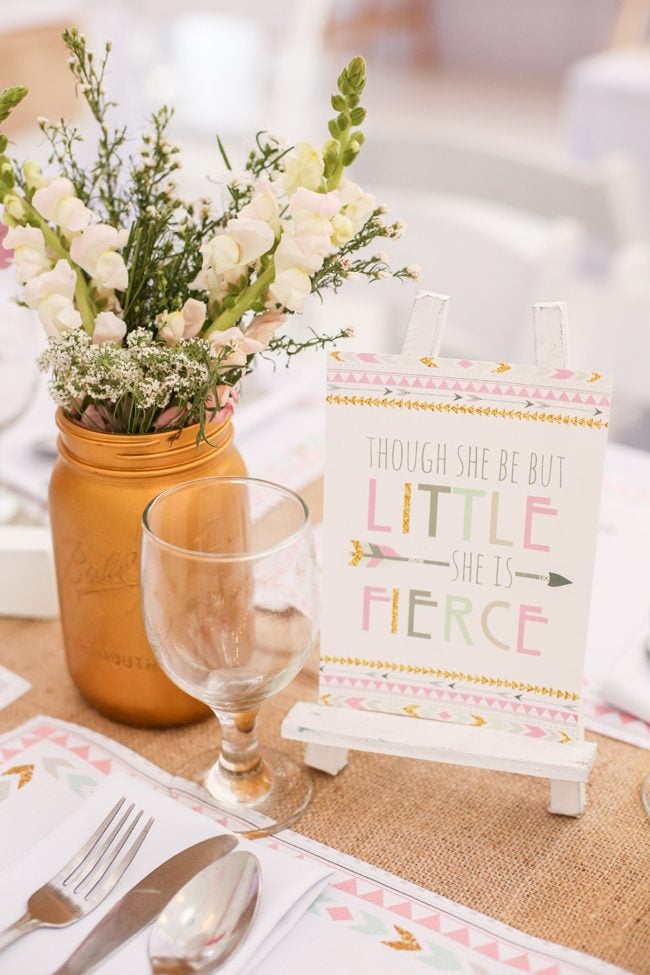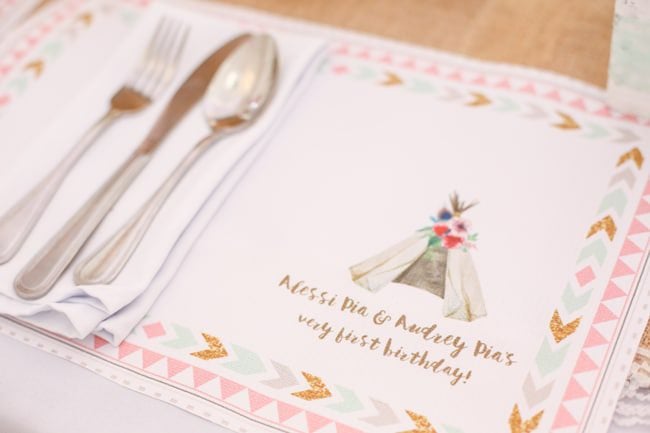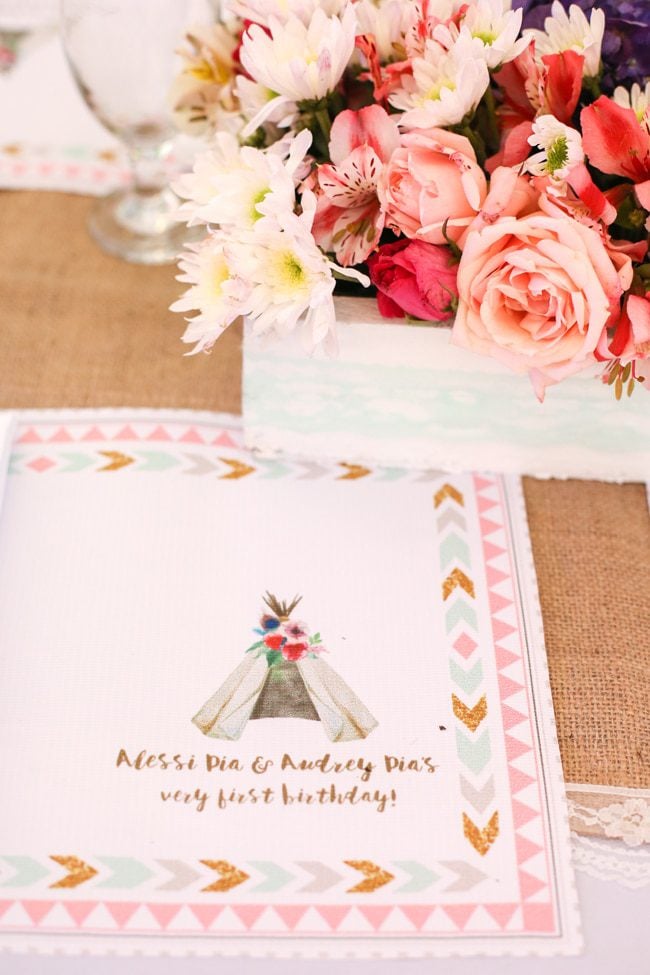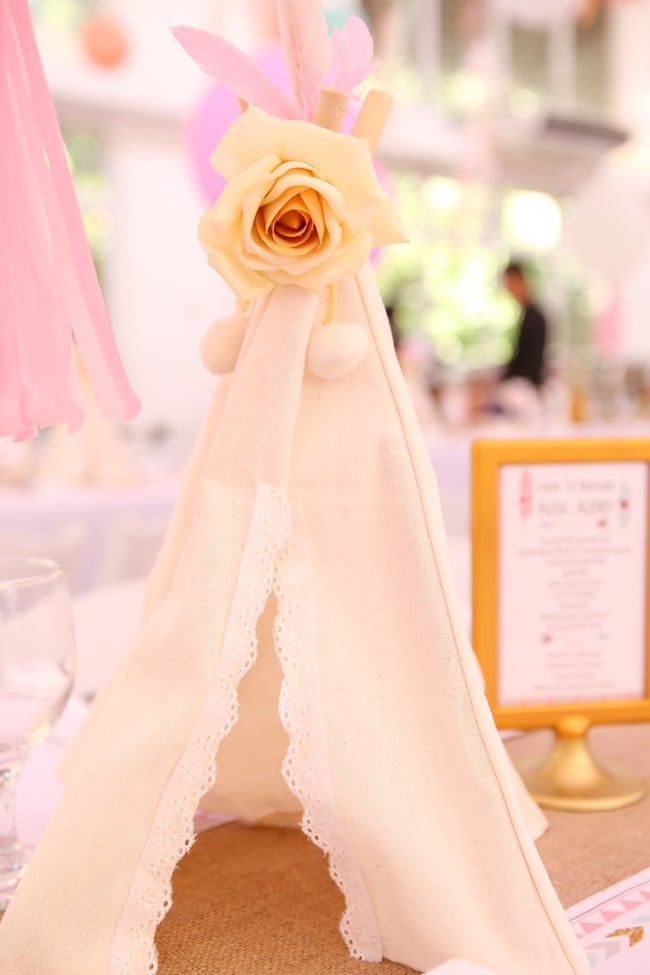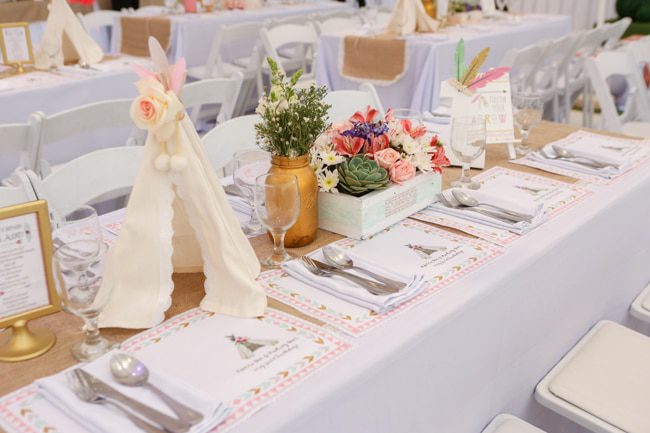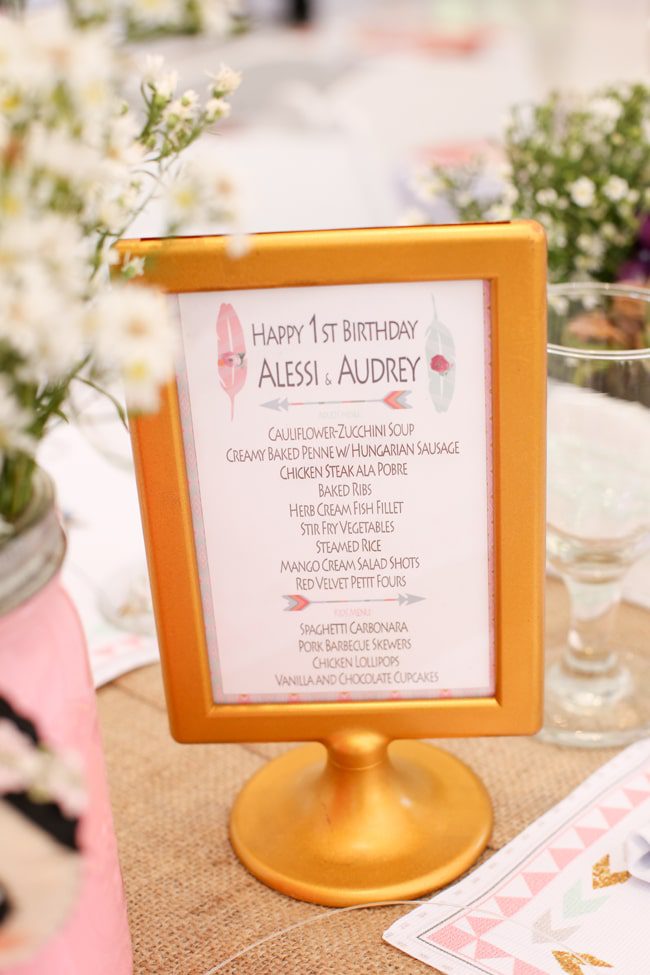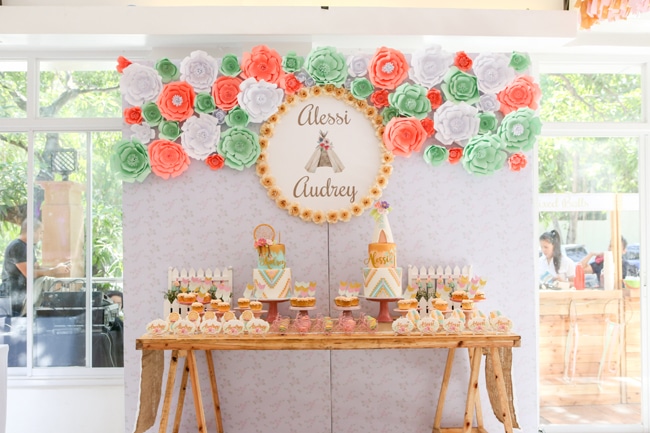 Another highlight of the party was the gorgeous sweets table with two amazing cakes – 1 for each girl – and a variety of boho-inspired desserts.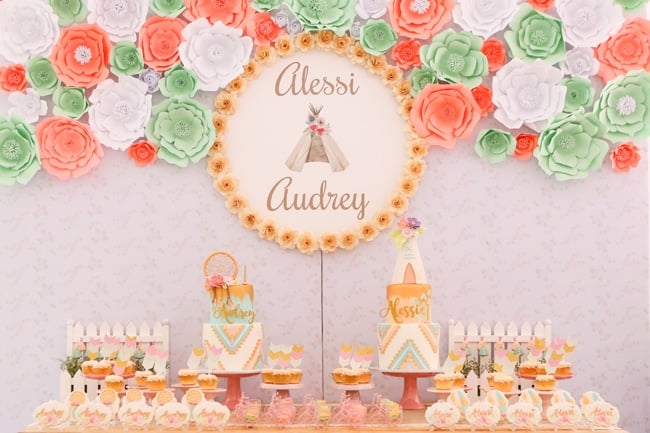 The backdrop of the sweets table was just as gorgeous with a personalized sign in the middle with a tee pee and the girl's names. Peach, green and white paper flowers surrounded the sign and looked beautiful!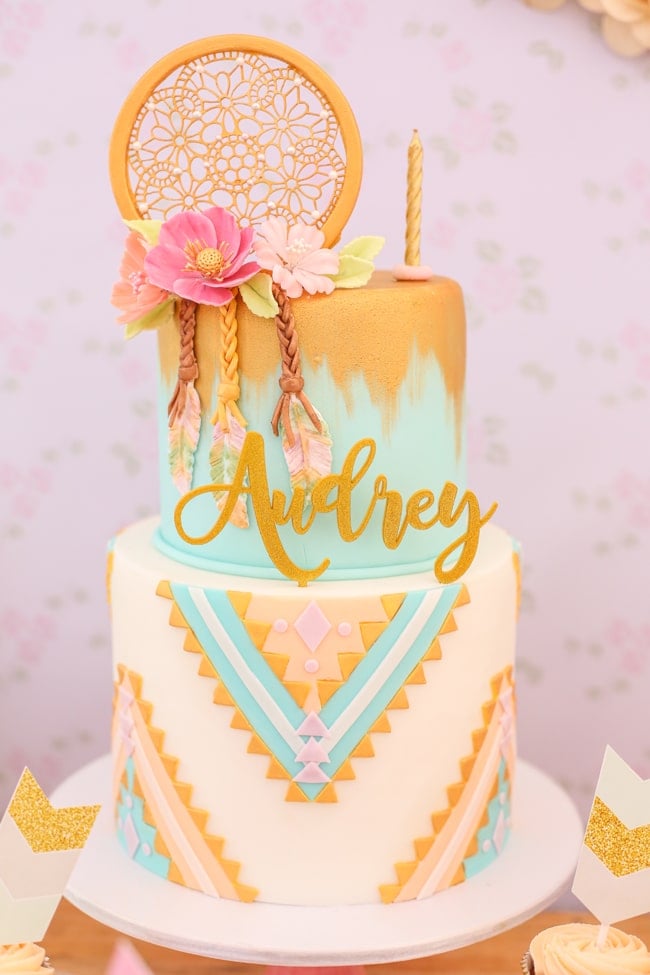 Now let's talk about desserts – particularly the cakes!!! WOW! Each birthday girl had their own cake. This one topped with a beautiful dreamcatcher.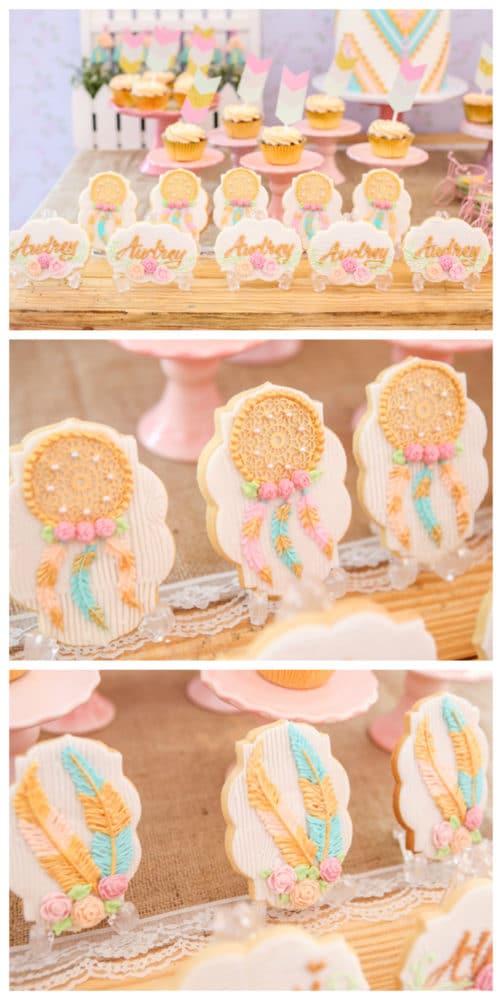 How pretty are the cookies?! We love how the girl's names were included on them!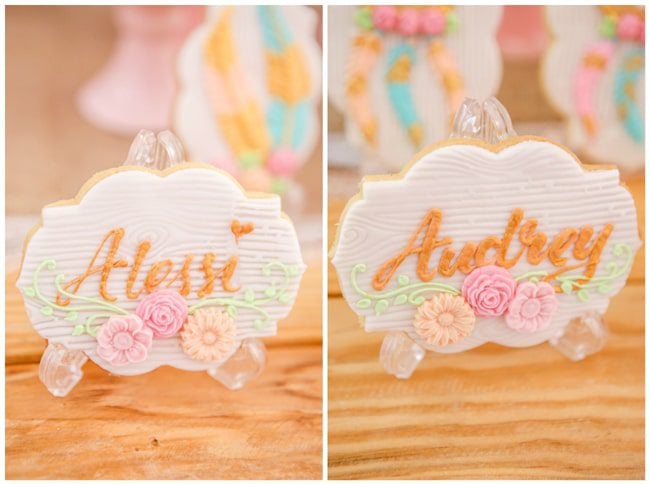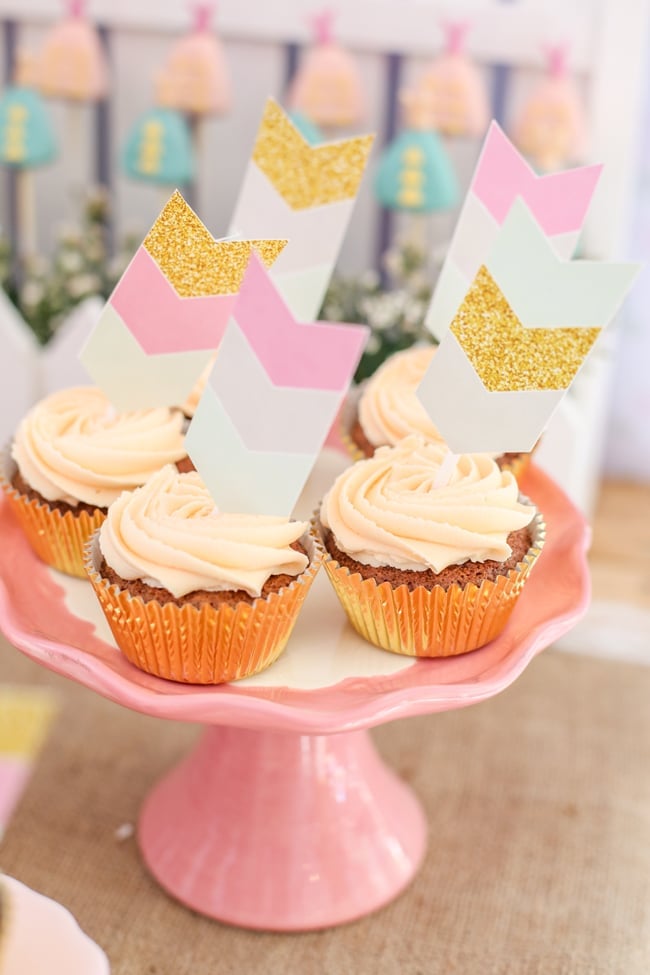 Cupcakes with arrow toppers were also available for guests to enjoy.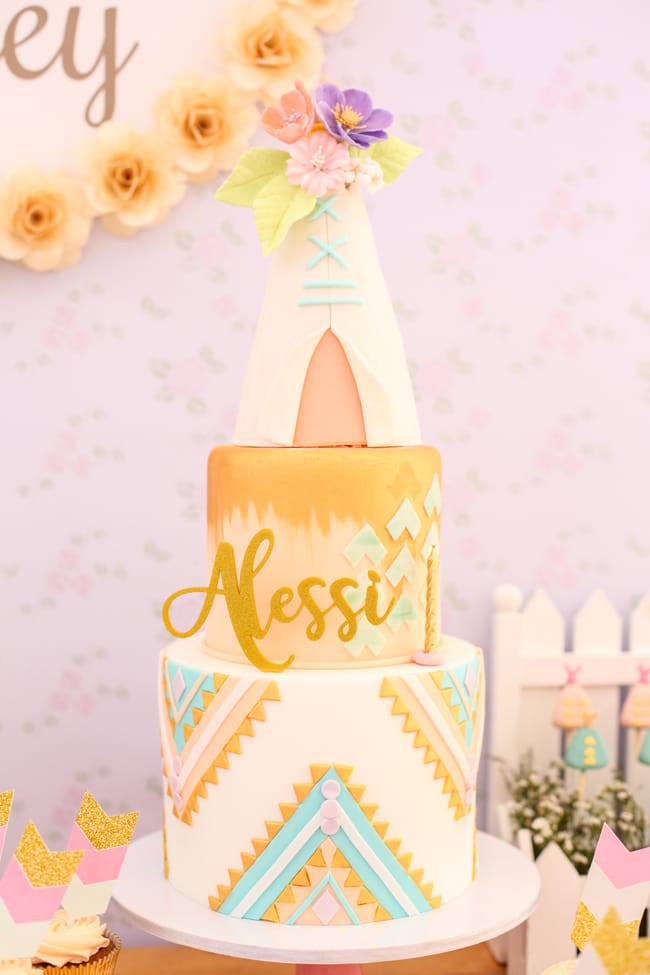 The other amazing boho-themed cake included a tee pee topper. GORGEOUS!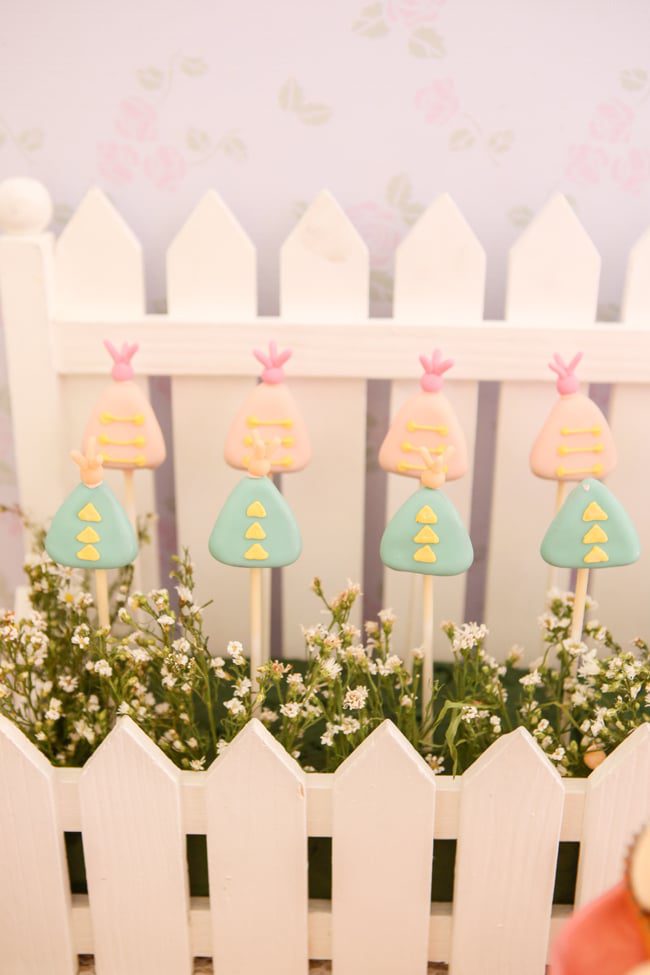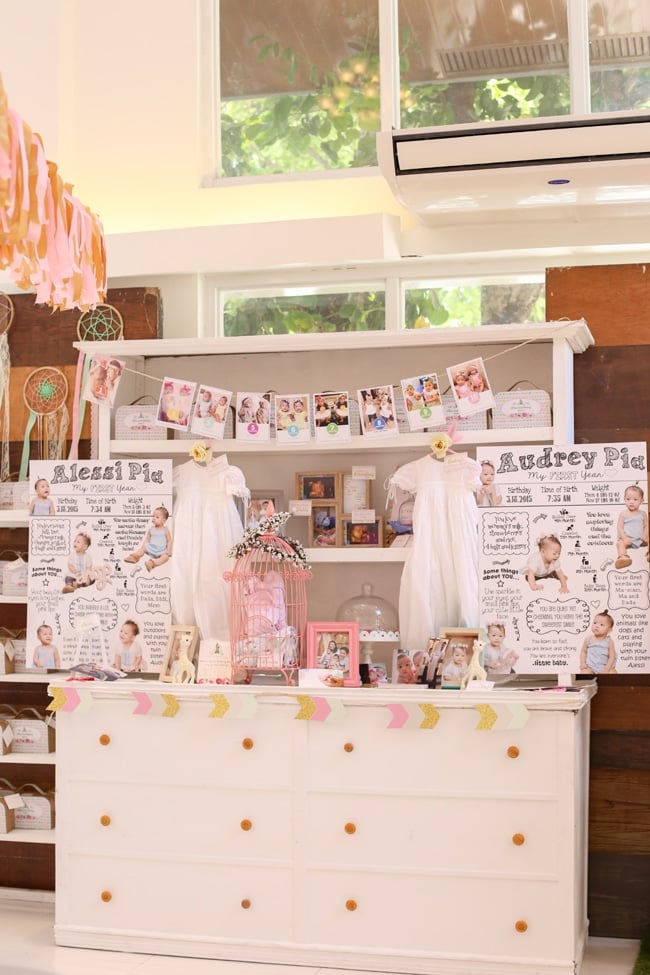 We absolutely love this beautiful area of the party which included photos of the girls and their family, a poster about each girl and their 1st year, a first year photo banner, their hospital bracelets, and their first blankets. How sweet is that to include for their first birthday?! LOVE!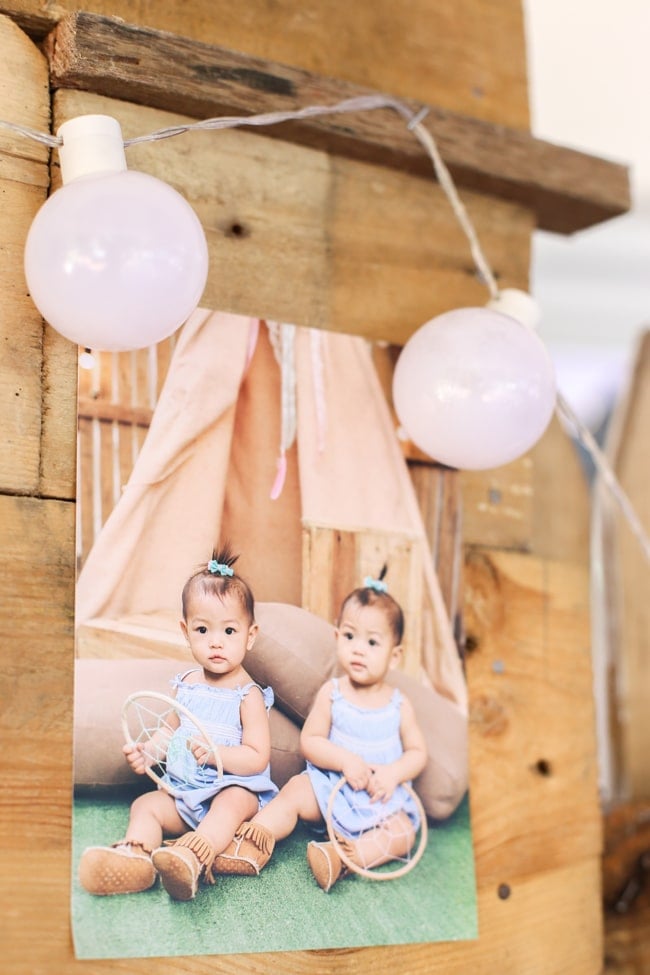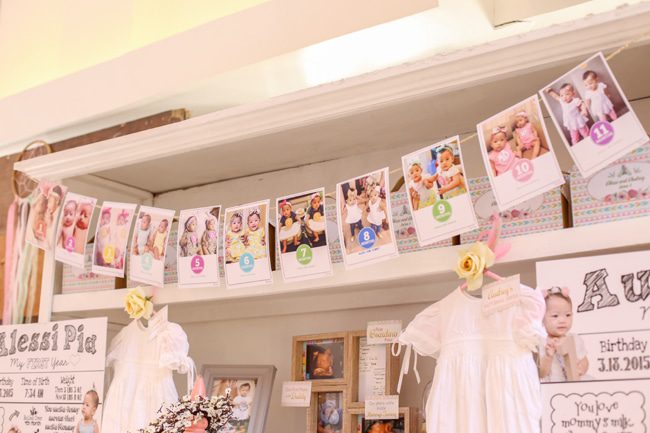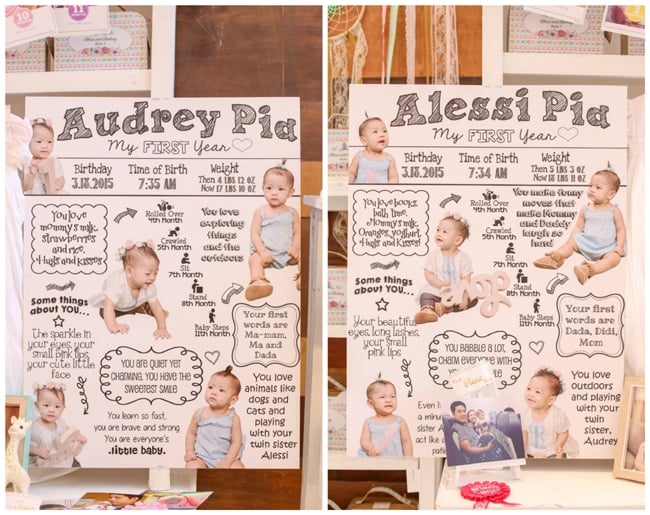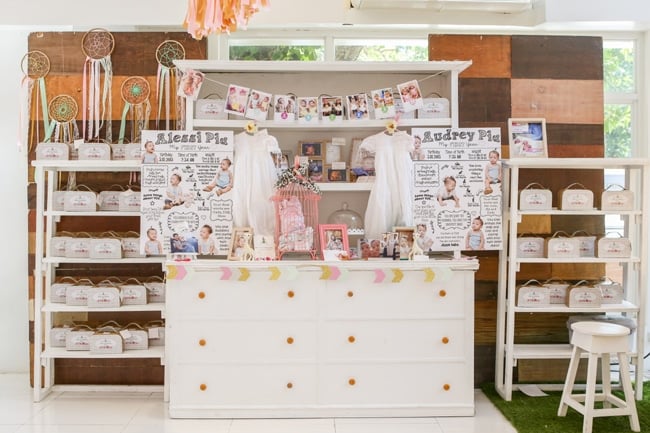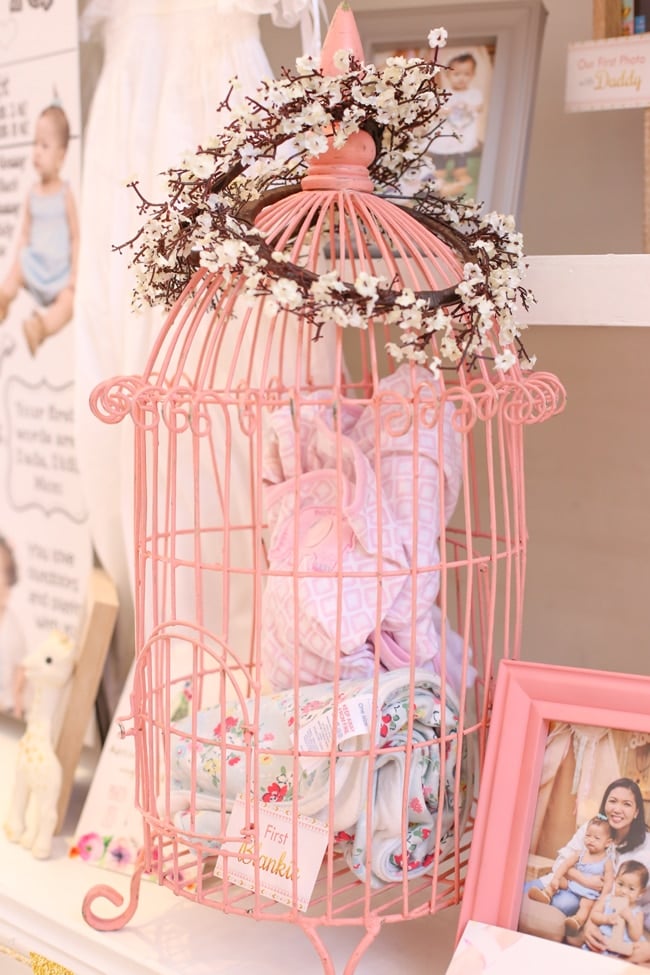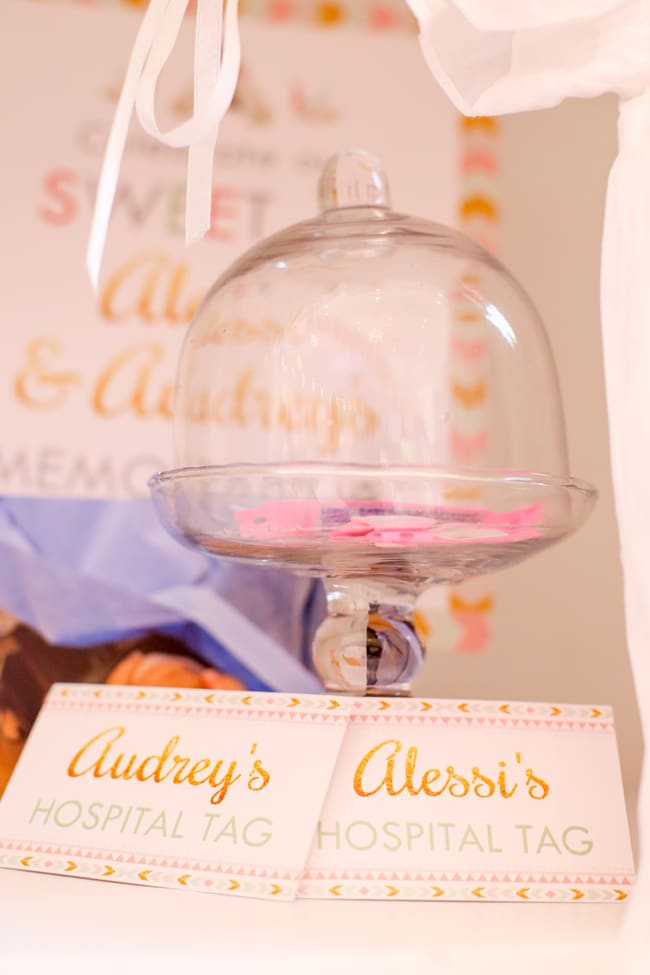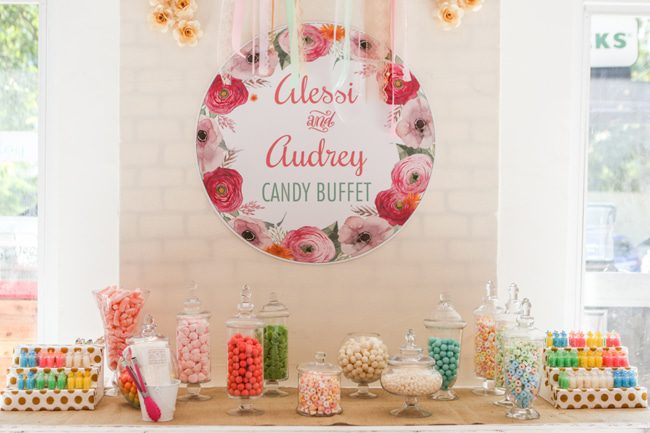 Guests were also treated to a fabulous candy bar. The backdrop included a personalized sign with the girl's name as well. What a SWEET addition!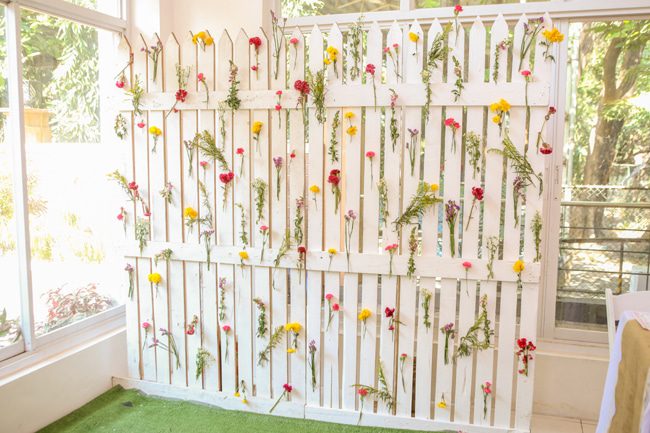 How beautiful is this photo backdrop – a white picket fence with flowers attached?! So boho chic!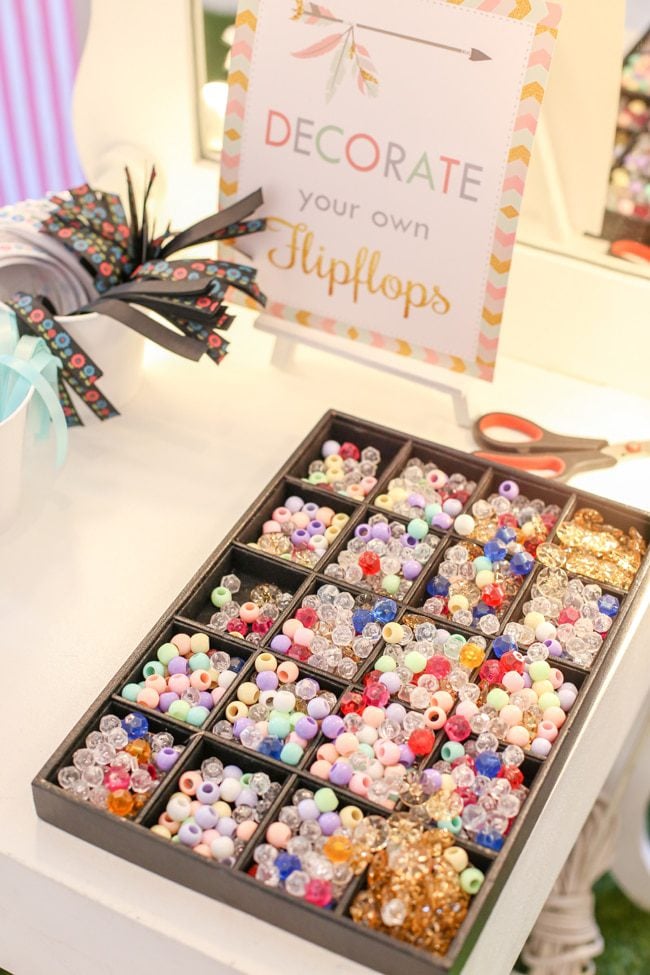 The party also included fun activities like decorating your own flip flops, face painting, glitter tattoos, and more!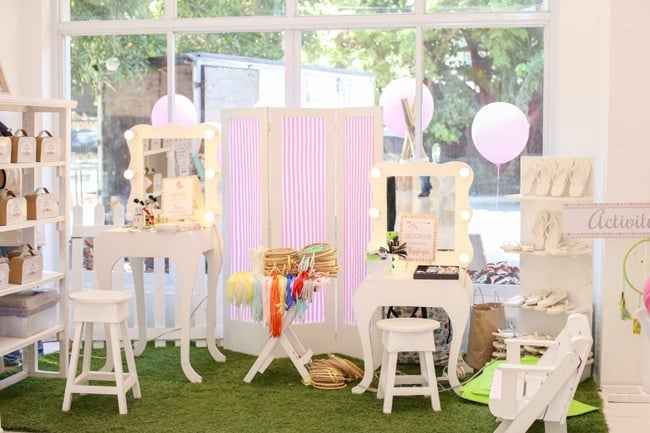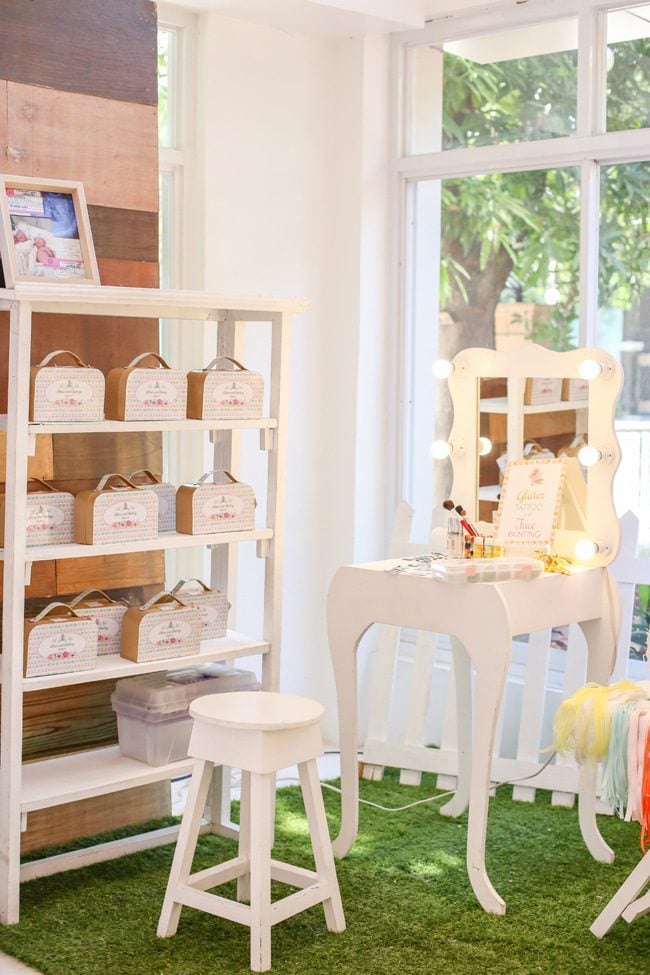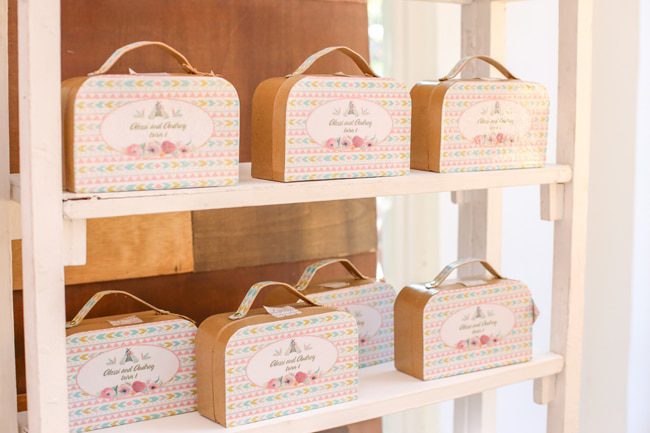 Guests went home with adorable personalized favor boxes filled with goodies. What a fabulous Twins Boho Themed 1st Birthday Party!
What's your favorite details in this Twins Boho Themed 1st Birthday Party? Let us know in the comments below!
For more party ideas, follow us on Instagram @prettymyparty and Pinterest and join us in our private Facebook group.
Vendors & Credits
Photography: Delightful Little Darlings | www.denllanosdee.com | IG: @delightfullittledarlings
Event Stylist: Design Avenue | IG: @designavenueph
Cake Baker and Desserts: Sugarplum Pastries
Videographer: Ford Cabrera
Host: Kring of Jive | Magician: Alakim
Food Booths : Let's Party
Activities: Smart Play
Venue: Valle Verde 4 Clubhouse
SaveSave
SaveSaveSaveSave
SaveSave
SaveSave
SaveSave
SaveSave
SaveSave
SaveSave