Dreamy Cream Tart Cake Ideas
These Dreamy Cream Tart Cake Ideas are the perfect way to celebrate a special occasion!
Don't think you can make gorgeous cakes for your party? Think again! Trendy cream tarts are all the rage and they are beginner-friendly too!
Dreamy cream tarts, also known as cream cakes, cream cookies, or cream biscuits, are taking the Pinterest boards by storm.
These beautiful cakes, usually cut into letters, numbers, and other shapes, are usually made with sugar cookie, shortbread, or tart dough, but some people also use sponge cake, chocolate cake, or even rice krispies!
The best way to find out which one you like best is to experiment. They are also often topped with various fruits, flowers (real and piped), and other pretty cake decorations.
These beautiful cakes are so versatile that they are absolutely perfect for any occasion!
Thinking of trying your hand at making your own pretty cream tart cakes? Here are some dreamy cream tart cake ideas to inspire you!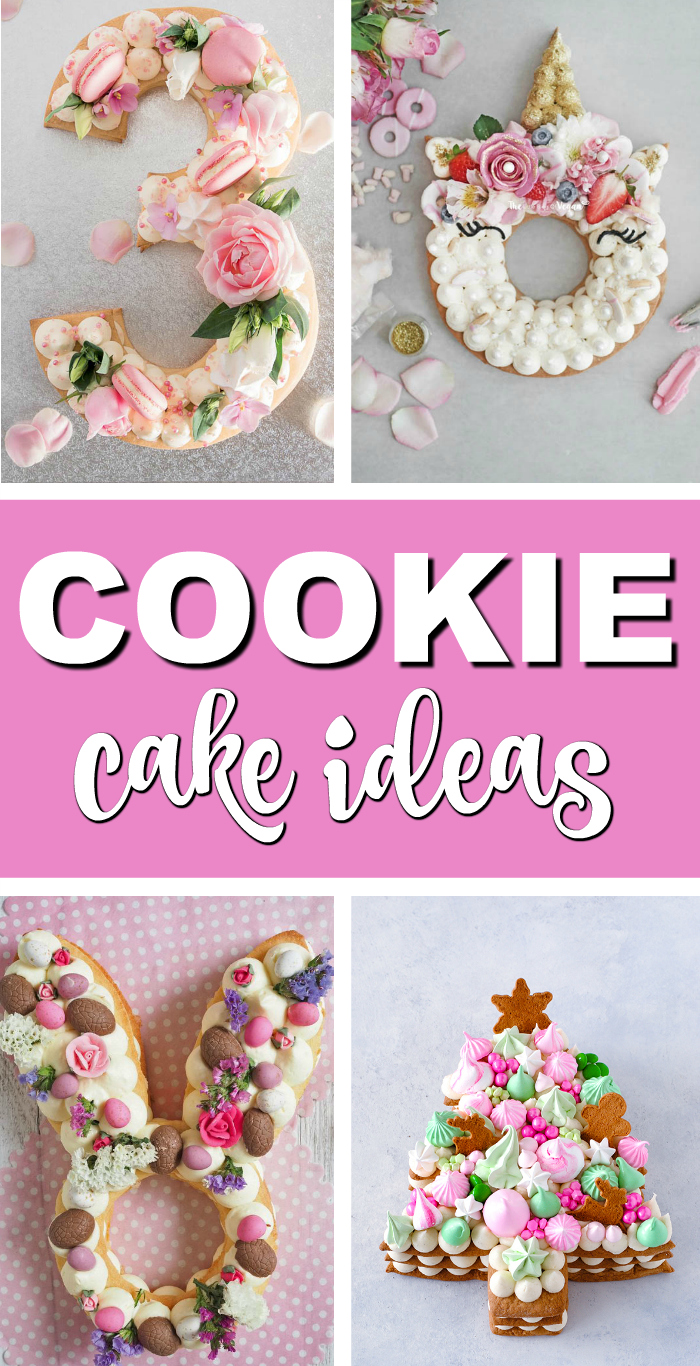 See also: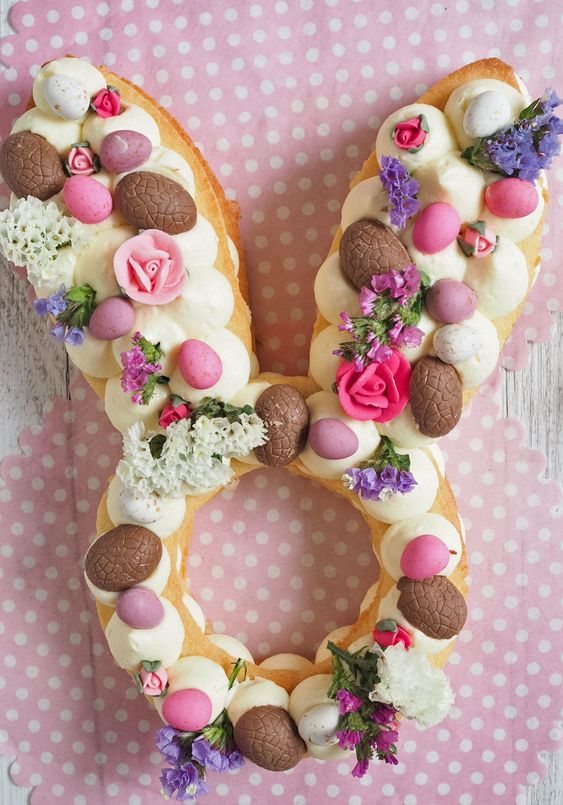 Cream Tart Cake Idea 1: This Easter Bunny is perfect for your Easter-themed party! This particular cream tart cake is made with a shortbread type dough which makes the cake nice and soft.
The icing is a delicious white chocolate ganache, and it's topped with beautiful chocolate and speckled pastel eggs plus some beautiful sugared roses and fresh flowers which gives it that perfect spring vibe.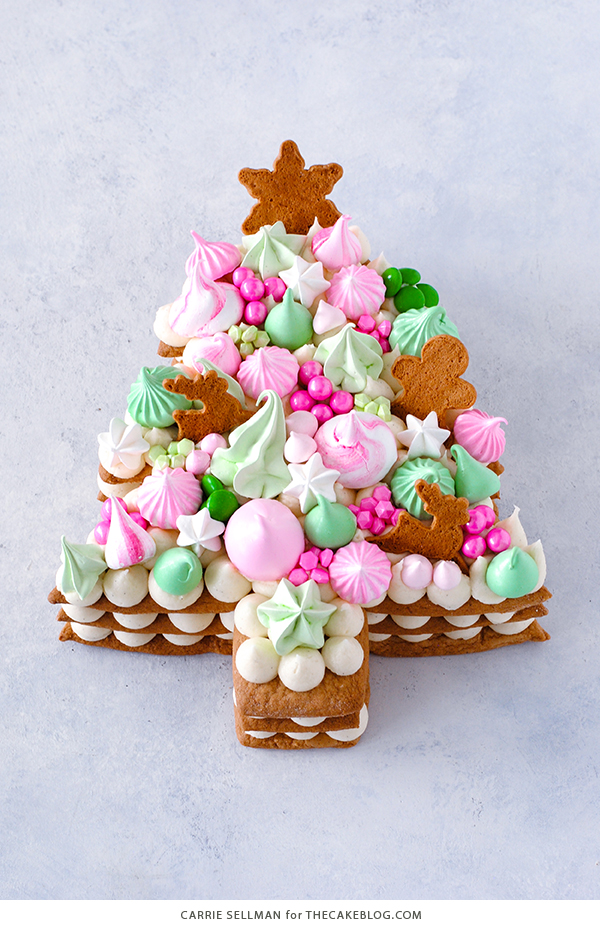 Cream Tart Cake Idea 2: How about a yummy cream tart cake for Christmas? This adorable Christmas Tree cake will look absolutely perfect on your Christmas party dessert table.
What makes it even more perfect for the occasion is that it's made with delicious gingerbread cookies!
It's also layered with cream cheese frosting and topped with meringue kisses in pretty pastel colors, M&Ms, pink and green diamond sprinkles (these look so great) and even more gingerbread cookies in cute and festive shapes!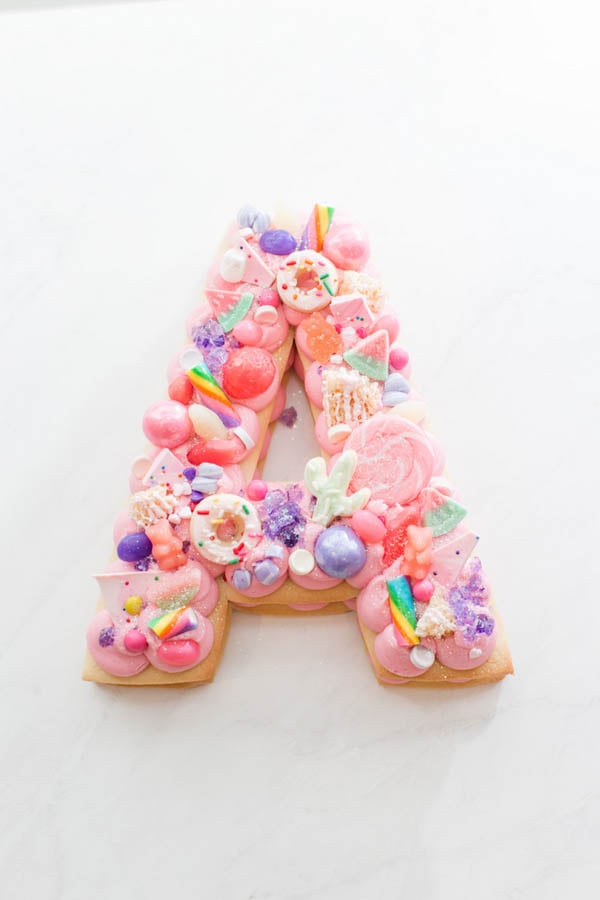 Cream Tart Cake Idea 3: Whether your name or the birthday celebrant's name starts with the letter A or you just love the first letter of the alphabet, this Colorful Candy Letter A is going to make for a nice cream tart cake for your party!
We love the sweet and feminine look of this cream tart cake, and it's going to be a hit for anyone who likes pink and candy! Our favorite parts are the cute mini doughnut and watermelon toppings!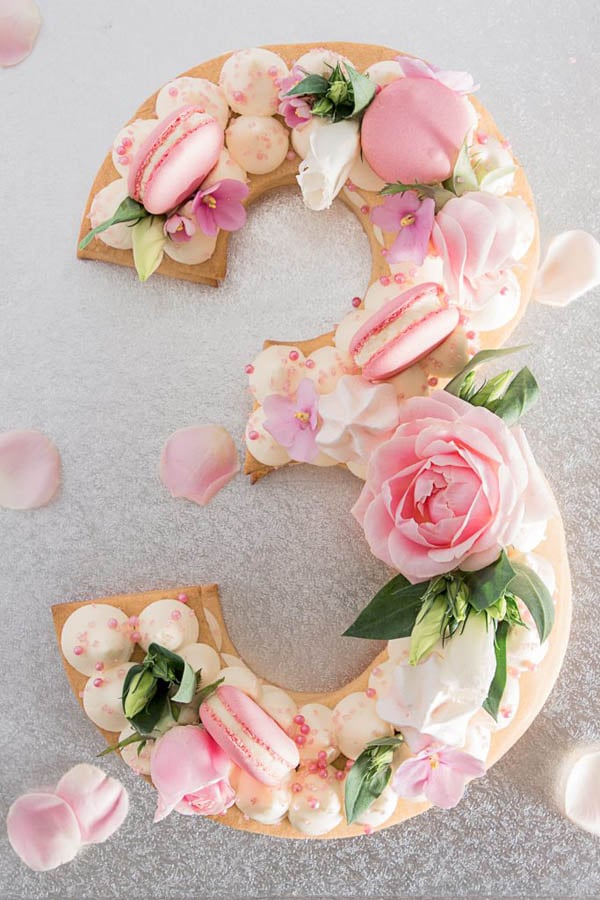 Cream Tart Cake Idea 4: What a classy cream tart cake! This Pretty Letter 3 cream tart has a shortbread pastry base with a deliciously zesty white chocolate and lemon ganache.
To make it pretty and dainty, it's topped with edible light pink flowers, some yummy macarons, fruits, sugared flowers, and meringue kisses.
This cream tart cake would be perfect for an anniversary or birthday party!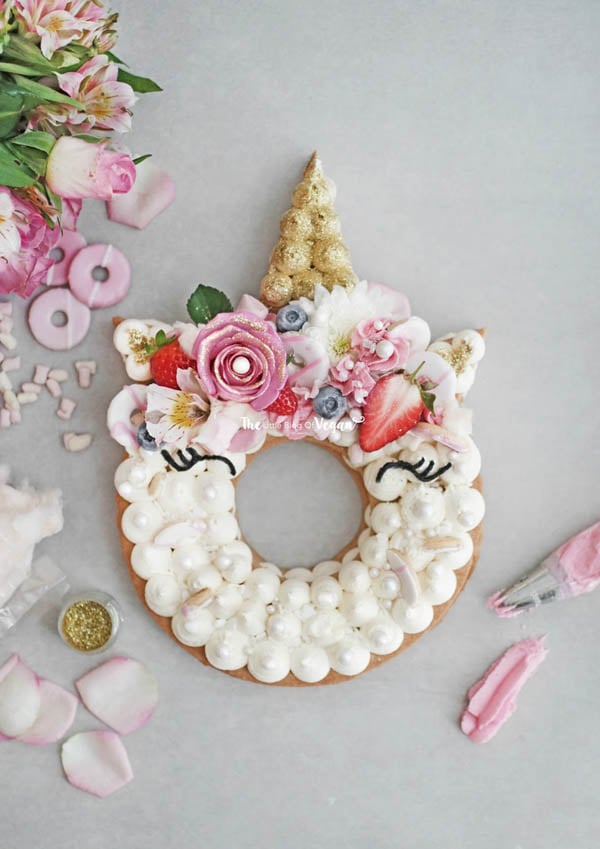 Cream Tart Cake Idea 5: What a super cute cream tart cake! This Unicorn cream tart cake is so adorable, it probably tastes like magic and rainbows!
Unicorn desserts are super popular nowadays, and it's no wonder why. Unicorns are one of the most endearing magical creatures, and they are definitely favorites for a lot of people!
We absolutely love the golden glittery horn in this unicorn cream tart cake. Topped with fresh berries and some pretty flowers, this cream tart cake looks perfect for Instagram and Pinterest!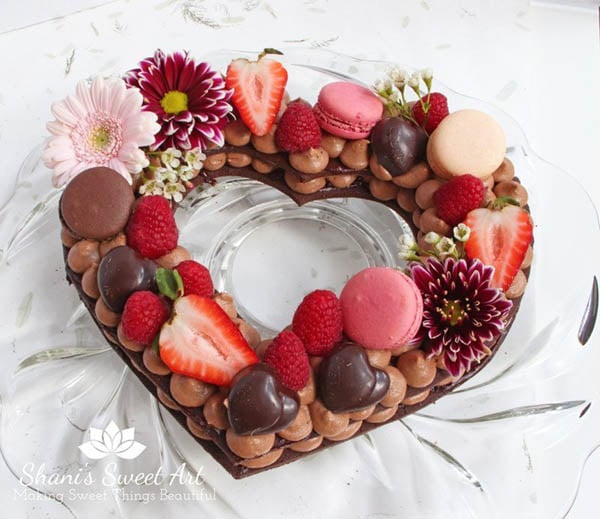 Cream Tart Cake Idea 6:What a sumptuous looking cake! Make your chocolate cake fantasy extra special with this beautiful Chocolate Raspberry Cream Tart cake!
This cream tart cake is made with a fancy French pastry dough called pâte sablée, which is a sweet and crumbly tart crust.
It's topped with some chocolate hearts, macarons, fresh, edible flowers, and of course some fresh strawberries and raspberries.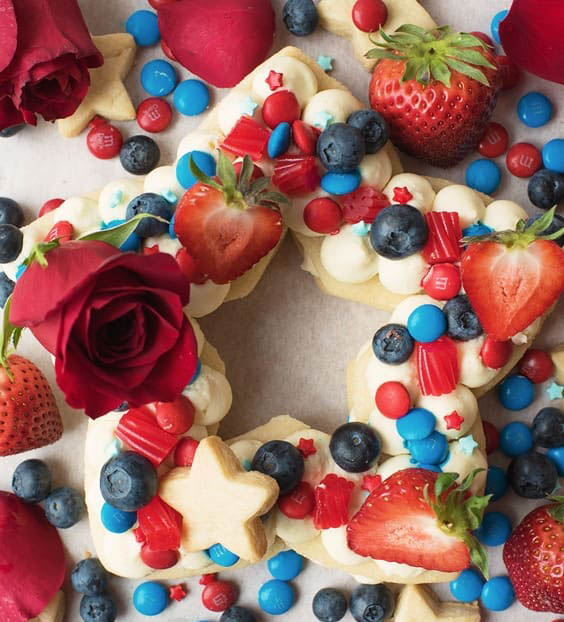 Cream Tart Cake Idea 7: Make the Fourth of July so much sweeter with this Patriotic Star cream tart cake! This patriotic cake is topped with an interesting combination of red and blue elements.
Who knew blueberries and strawberries would look great alongside M&Ms and Twizzlers?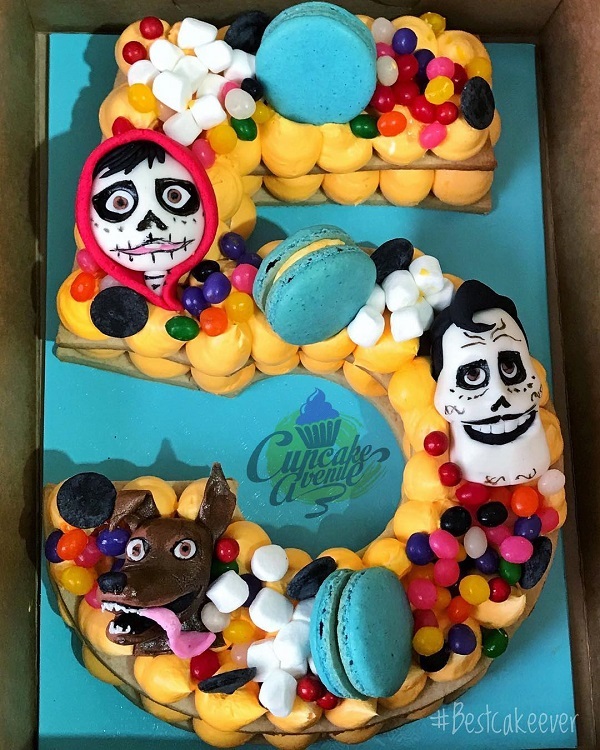 Cream Tart Cake Idea 8: What a cute Coco cake! If your kid loves Disney Pixar's Coco, this cake is going to be perfect for their Coco-themed birthday!
We love the yellow-gold color that's reminiscent of the marigolds in Coco. Of course, the cake won't be complete without some of the famous Coco characters like Miguel, Ernesto de la Cruz, and the cute and crazy Dante!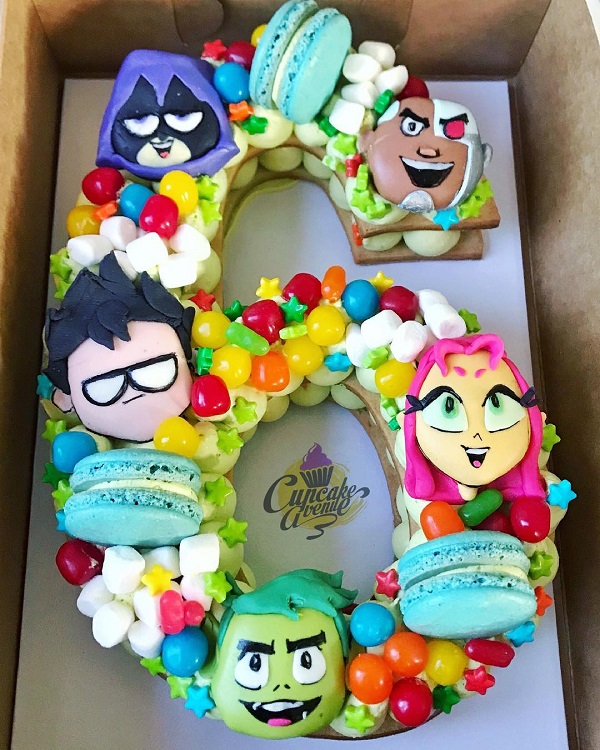 Cream Tart Cake Idea 9: This Teen Titans cream tart cake looks amazing! We love how bright and colorful it is and how it features so many beloved characters from the cartoon.
We're sure anyone who adores Teen Titans is going to be a huge fan of this cream tart cake as well!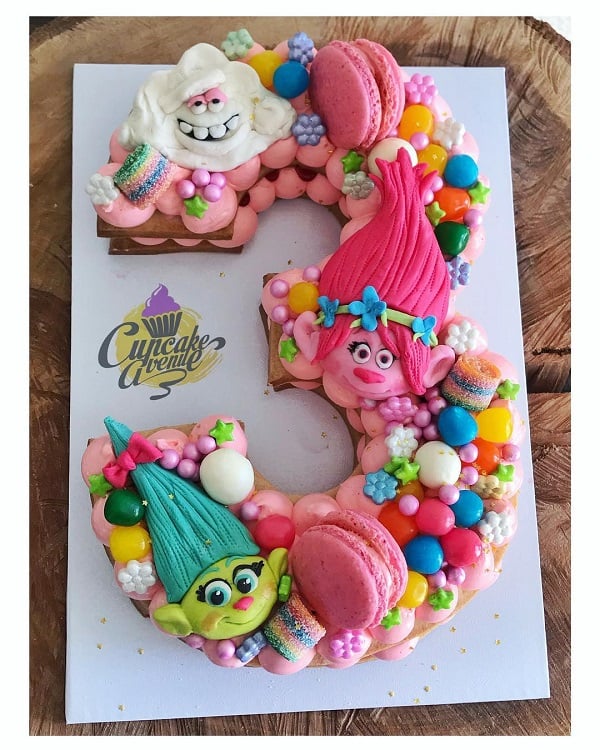 Cream Tart Cake Idea 10: What a lovely Trolls cream tart cake! This vibrant Trolls cake is beautifully decorated with a lot of bright and vivid candies and sprinkles and the adorable characters from Trolls of course!
Any little one would go wild over this cake!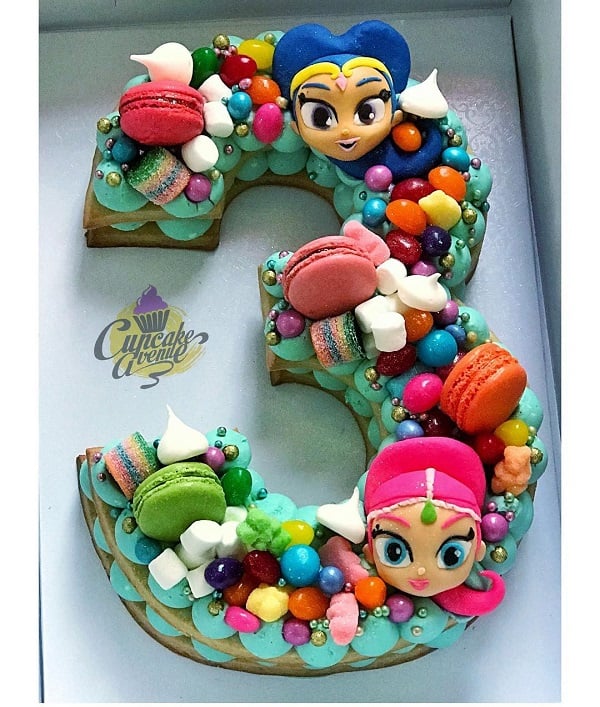 Cream Tart Cake Idea 11: Who loves the Shimmer and Shine twins?
If your kid has been loving the Shimmer and Shine cartoon on Nickelodeon, then they are going to go crazy for this super cute Shimmer and Shine cream tart cake!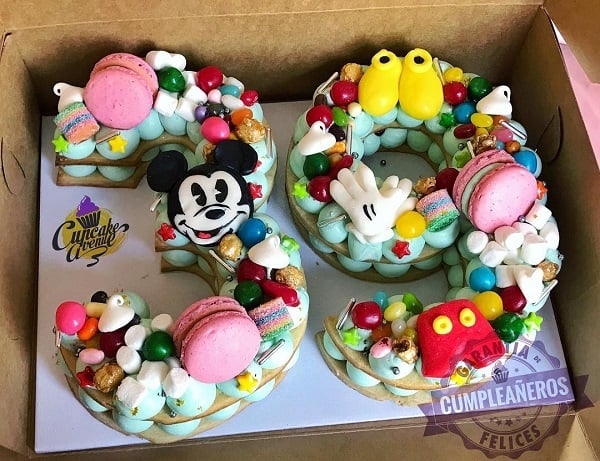 Cream Tart Cake Idea 12: Who says you have to be a kid to be a fan of Mickey Mouse? This adorable Mickey Mouse cream tart cake that reads 39 is perfect for kids and kids at heart!
Bright and colorful, this cake is an absolute showstopper. It's topped with colorful candies, yummy marshmallows, macarons, and of course, Mickey Mouse (in various bits and pieces) himself!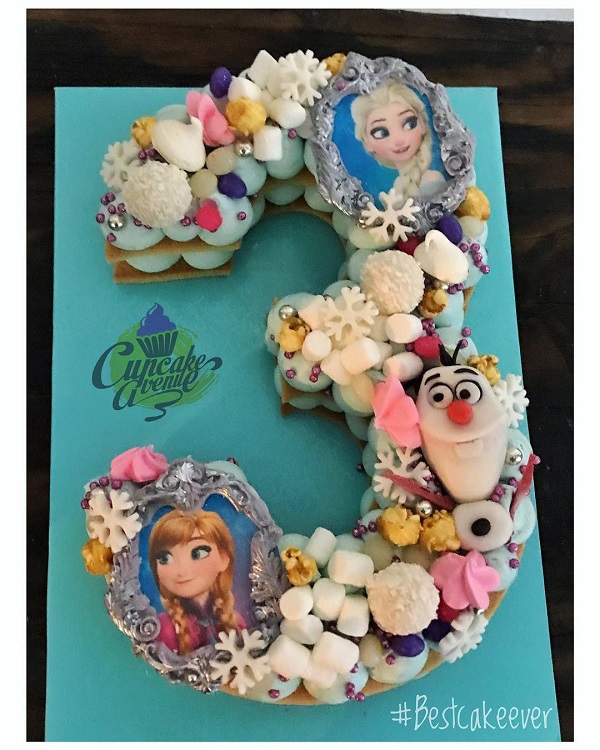 Cream Tart Cake Idea 13: Is your kid a fan of Disney's Frozen? Then this Disney Frozen cake will be a huge hit! Featuring Elsa, Anna, and everyone's favorite animated snowman, Olaf, this Frozen cake is perfect for anyone who absolutely adores the movie! This is definitely going to look amazing on the dessert table at your kid's Frozen themed birthday party!
Which of these gorgeous and super creative cream tart cakes are your favorites? Share them with us by leaving a comment below!