Floral Bridal Shower Freebies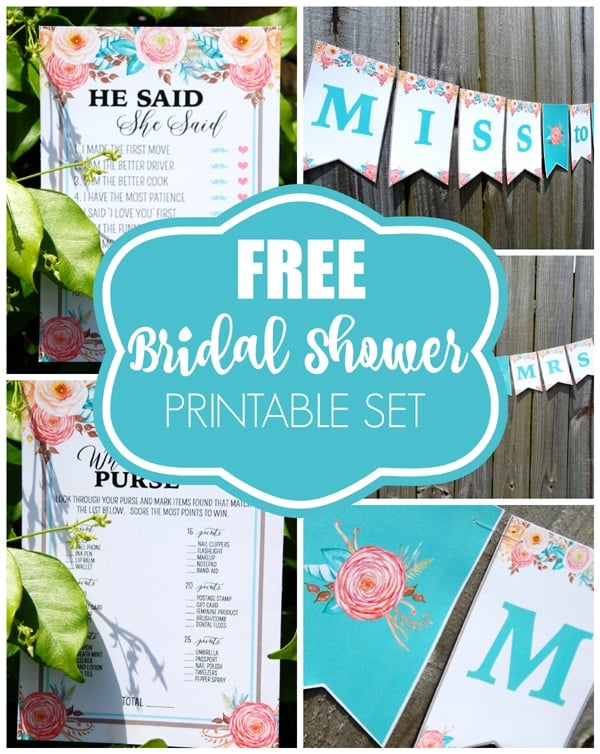 Many events lead up to a wedding and the bridal shower is one highlight many brides and their family and friends look forward to. It's the perfect time to celebrate the bride-to-be before the chaos of the wedding day begins. Spring and summer months are popular for many bridal showers and Shannon of Painting Paris Pink is sharing these gorgeous Floral Bridal Shower Freebies with all of you today! This stunning bridal shower printable set includes 2 fun bridal shower games and a Miss to Mrs. banner.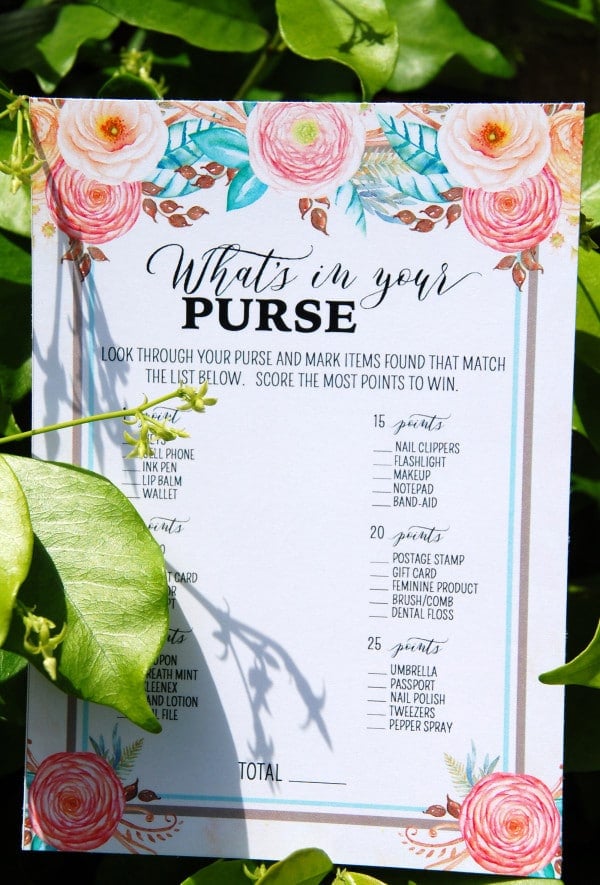 "What's in Your Purse" is a fun game for all the ladies at your shower to play!
Add this gorgeous floral "Miss to Mrs." banner anywhere at your shower. Some ideas include at the dessert table or candy bar, on the table where the bride-to-be will sit or at the gifts table!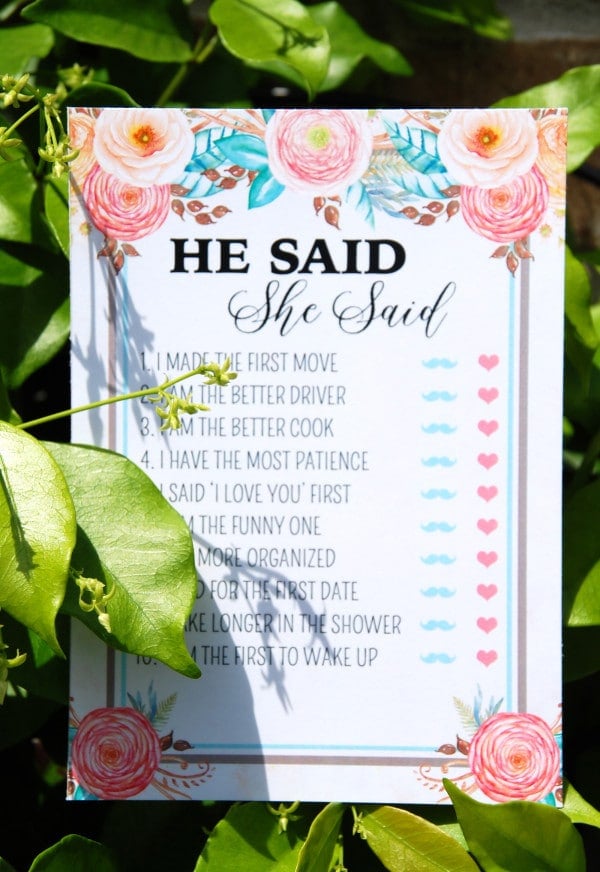 This "He Said She Said Game" is another fun way to keep guests entertained at your bridal shower.
DOWNLOAD the Floral Bridal Shower Freebies here: Bridal Shower Games and Banner
Also, be sure to check out this list of 50 Free Bridal Shower Printables – a popular post here on Pretty My Party! We LOVE to see how you use these Free Printables at your bridal shower. Tag @prettymyparty and @painting parispink on Instagram and use the hashtag #prettymyparty. You could be featured on Pretty My Party's Instagram!
This post contains affiliate links, Please see our full disclosure policy.
Shop these gorgeous wedding and bridal shower products:
Check out these other gorgeous wedding features on Pretty My Party!
SaveSave
SaveSave