Will You Be My Bridesmaid Surprise Brunch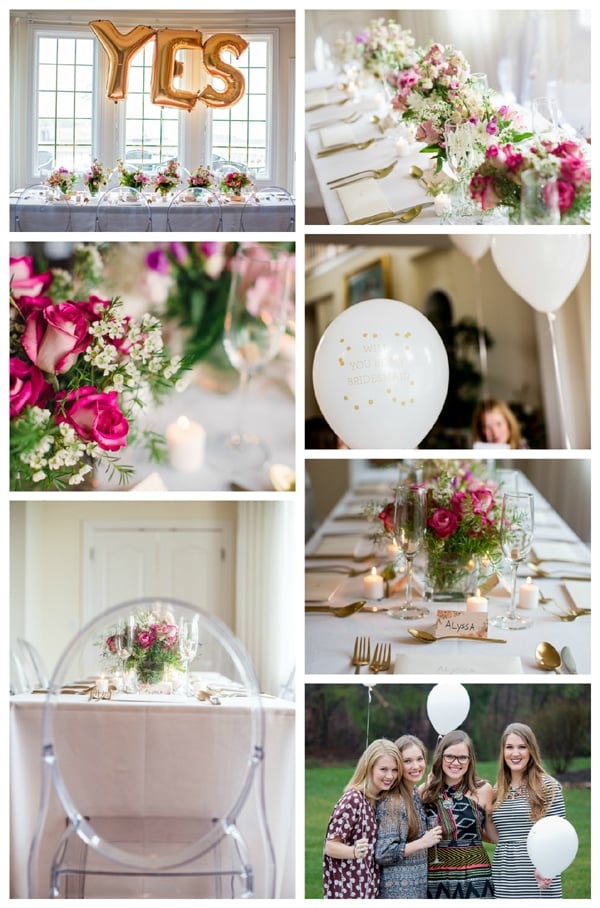 After a girl gets engaged it's a whirlwind of wedding planning. But before you start planning all of the details of your big day, surprise your bridesmaids with something special! A Will You Be My Bridesmaid Surprise Brunch is the perfect way to ask your besties to stand beside you on your wedding day! We love how Chelsea planned this surprise for her friends!
Chelsea and Brian got engaged in January on the dock at Chelsea's parents house while a big group of their friends and families waited inside the house in secret. It was a great party with great attention to detail. Flash forward a month and this time, Chelsea was planning the surprise! She planned a lovely brunch for her best pals where she asked them all to be her bridesmaids! There was delicious food, champagne and beautiful details all captured by Dani Rose Photo. There were so many precious details: Chelsea hand wrote notes to each gal and included pictures from across their friendships in the cards. Also inside the cards were balloons that when blown up read "Will you be my bridesmaid?" It was super sweet and the gals all loved it! Chelsea picked beautiful flatware, amazing ghost chairs and lovely flowers to decorate the space for their brunch. I'm sure that their wedding is going to be full of amazing details as well and I can't wait to see what they come up with!
Shop these gorgeous wedding and bridal shower products:
Check out these other wedding features on Pretty My Party!