We're closing on our first home in a few weeks and we are so excited! When you sit down and think of all of the things you need for your first home, it can get a little overwhelming. Here are 5 First Home Must-Haves that will making home ownership a little easier.
First, you cannot have a new home without a reliable vacuum. A good vacuum is so important because if you don't buy the right one for your home, you might be spending more money down the road. I've been through a number of vacuums throughout the years. They work well at first, but then they don't seem to pick up well after a while. So I always end up back at the store trying to find one that will last me a long time. I'm so excited to have found the new Hoover Cordless Vacuum for my first home! Here are some things I love about my new Hoover Cordless Vacuum: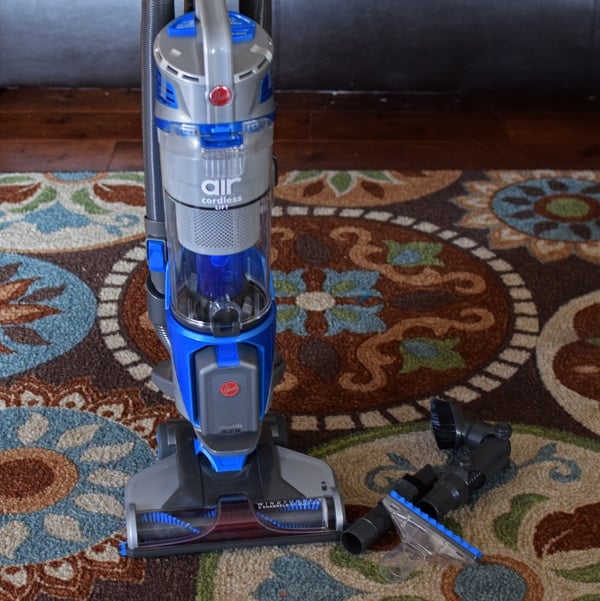 No cord means you have freedom to move about your home with ease; no plugging and unplugging, no winding and rewinding and most importantly, no tripping, tugging or tangling.
Multiple products with an interchangeable battery provide versatility to tackle a variety of messes with just the right tool for the job, whether it's the whole house or picking up a quick mess.
The line of 4 cordless cleaners—3 vacuums and a hard floor wet cleaner.
Only the cordless line is powered by an interchangeable battery system that works with all products in the Hoover cordless line.
LithiumLife batteries have double the capacity of the standard 18-volt lithium Ion batteries, which means longer runtime and fade-free power.
Wind tunnel 3 technology provides performance; suction power to lift and remove dirt.
My son really enjoyed trying out the vacuum. I'm teaching him that chores are important to keep the household running smoothly and each of us has an important part in making our home stay clean and organized. This vacuum also makes a great Christmas gift for the lovable homemaker, new college student, or as a house-warming present!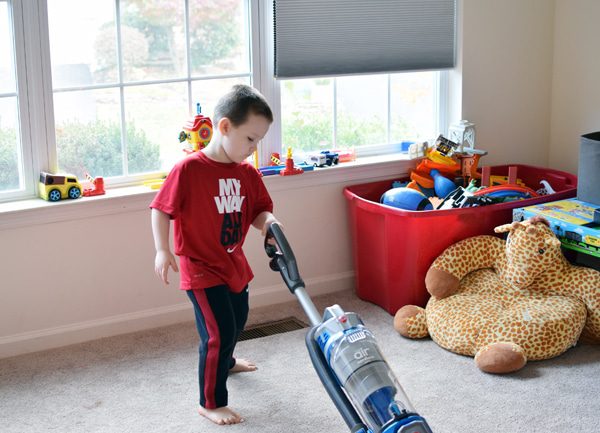 2. Tools: Now you don't need a whole fancy tool chest when you buy your first home. Start off with some basic tools like a screwdriver, hammer, wrench, and nails.
3. Cleaning Supplies: Maintaining a home can be a big task, especially if you're moving from a small apartment into a larger home. Wood cleaner, glass cleaner, paper towels, floor cleaner, a bucket, mop, broom, dust pan, rubber gloves, etc. are some of the essential cleaning supplies you should have on-hand when moving into your first home.
4. Plunger: A plunger is a must-have to unclog those toilets! If you have young children like I do, you know this is a lifesaver!
5. Flashlight: A flashlight is essential in case of a power outage.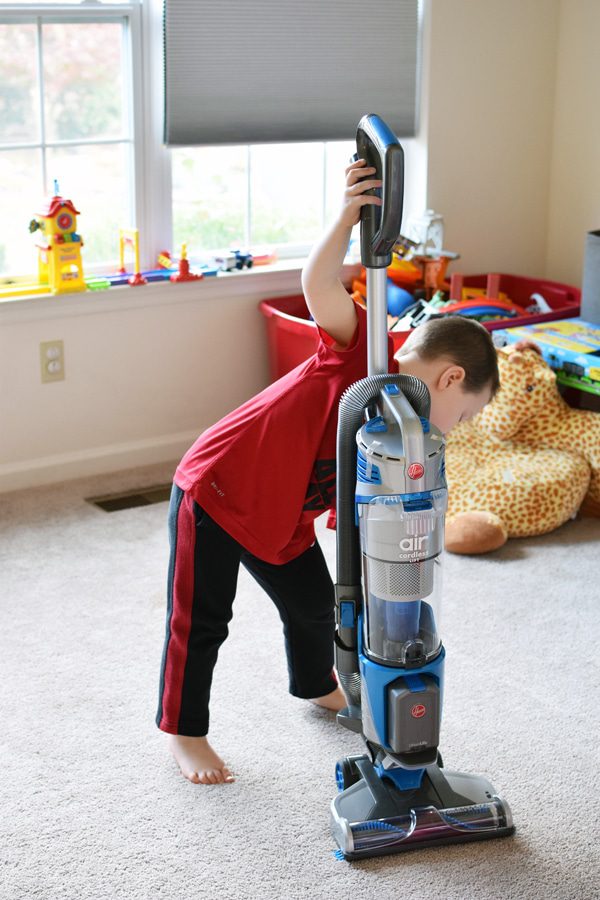 There are a lot more items needed when you move into your first home, but these 5 are the essentials in my book. What do you think are the must-have essentials for a first home? Let us know in the comments below.
Have you used the new Hoover Cordless Vacuum? If so, what do you like about it? Let us know in the comments!
Stay up-to-date with new products, contests and more by following Hoover on Twitter // Facebook // Pinterest

I was selected for this opportunity as a member of Clever Girls and the content and opinions expressed here are all my own.