10 Must Have Wedding Items
Budget Checklist: 10 Must Have Wedding Items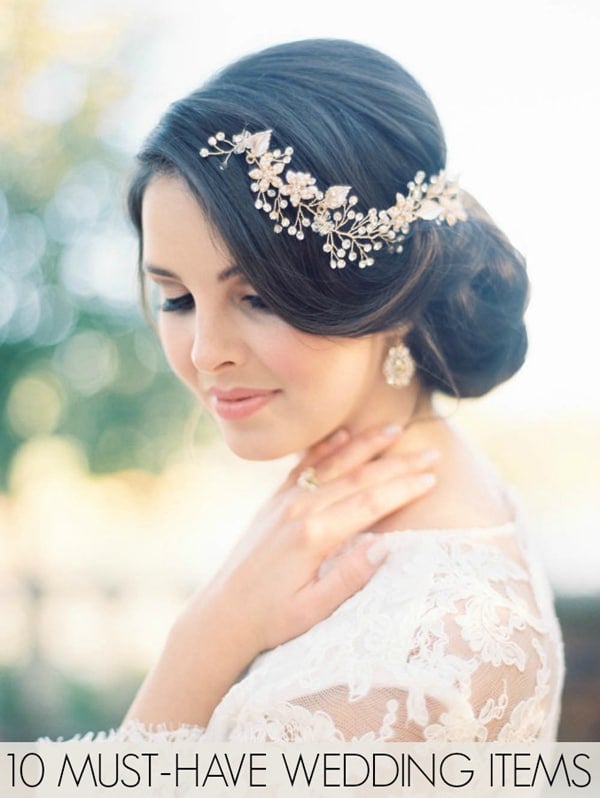 If you are planning a wedding, you're probably also planning a budget. (And if you aren't planning a budget, you should seriously consider it!) There are hundreds of apps out there, many from the big name sites like WeddingWire, The Knot, and Bride, that'll assist you in budgeting. And most, if not all of them, give you a basic budget to start with and allow you to customize allocations and line items however you need to. After all, your wedding won't be exactly like anyone else's. You won't have to budget for the same things, and you certainly won't have the same amount to spend.
But truth be told, many couples still budget their wedding the old-fashioned way: by hand. Whether you're using a spreadsheet, a Word document or even a stack of sticky notes (yes, I've actually seen this done), there are certain line items you need to keep in mind, and some are easily forgotten. Here's 10 must-have line items for any budget (automated or otherwise).
Your venue and your caterer.

These days venues and caterers tend to come as a package deal unless you're choosing a non-traditional location for your wedding. Costs are bundled. But in case you don't find the perfect all-in-one vendor, make sure you budget for both location rental fees and food services.

Gratuity.

From your servers and bartenders to your stylists and musicians, you'll want to set aside some funds for tipping. You'd be surprised how quickly those numbers add up and you don't want to be left with egg on your face the day of the wedding.

Accessories.

Garters, cuff links, jewelry – they all cost money. And I can't say it enough, the small stuff quickly becomes a substantial expense when you add it all together.

Craft supplies for DIY projects.

Chances are you'll remember the costs for the big stuff like lanterns and vases. But don't forget to account for gallons of Mod Podge, paint, hot glue sticks, sea shells, jewels, and all the other supplies that you likely don't have lying around the house in large quantities.

Postage.

The current standard postage is $0.49. The kicker is most wedding invitations aren't "standard." The size, shape, and weight of your invitations will drastically alter the cost for postage. For the love of all things matrimony, take your invitations to a post office and have them weighed.

Slush fund.

Call it what you want: knick-knacks, miscellaneous, surprises, emergencies. Whatever you do, build in a buffer for those unexpected "must have" details or the even more unexpected "oops."

Alterations.

In most cases, the cost of your dress (or tux/suit) is separate from the cost of alterations. And I have yet to meet a bride/groom who didn't need at least some tailoring done.

Stationary.

Menus, place cards, and programs all cost money. Even if you're printing yourself, consider the cost of printer ink and paper.

Taxes.

Don't get too excited when you multiply the cost per head against your guest list and find you're right at budget. You still have to factor in Uncle Sam's payment.

Undergarments.

I know it sounds ridiculous, but whether you plan on getting something special for the wedding night or you just need the right undergarments for your gown, those pieces can get pretty pricey.
Photo above by Kristin La Voie Photography
This post contains affiliate links. Please see our full disclosure policy.
Shop these gorgeous wedding and bridal shower products:
Be sure to check out our popular feature 50 FREE Bridal Shower Printables!