50 Free Bridal Shower Printables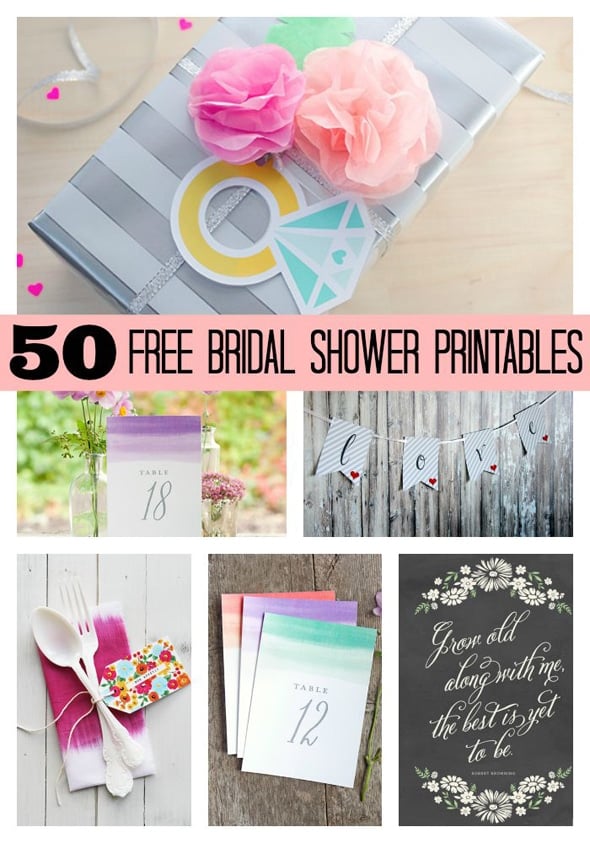 Throwing a bridal shower can be so much fun! There's a lot of planning that goes into the perfect shower and theme. We're making the planning a bit easier with these 50 free bridal shower printables! Don't miss this gorgeous floral free bridal shower printable set, which includes 2 games and a Miss to Mrs. banner from Painting Paris Pink! Also, be sure to check out some of our favorite wedding and bridal shower products below! What's your favorite printable? Let us know in the comments below!
This post contains some affiliate links. Please read our full disclosure policy here.
Shop these gorgeous wedding and bridal shower products: