Mermaid Themed Birthday Party
This Mermaid 7th Birthday Party is cute, colorful and kid-approved!
This colorful and sparkly Mermaid Themed Birthday Party, styled by Neli D Arts of Sri Lanka, features tons of mermaid under the sea party ideas! Everything from the mermaid and under the sea themed party props to the birthday cake, party supplies, decorations and favors, is everything a 7-year-old girl dreams of! Add some friends and family and this lucky girl had the best mermaid party ever!!!
Mermaid Party Ideas
Lifesize Mermaid Party Prop
Under the Sea Party Decorations
Pretty Ombre Blue Birthday Cake with Mermaid Cake Topper
Beautiful Mermaid Welcome Sign in a White Vintage Frame
Pretty Teal and Purple Birthday Dress For the Birthday Girl
Gorgeous Personalized Mermaid Backdrop
Seaweed Chocolates
Mermaid Cupcakes
Sand Eclairs
Starfish Crackers
Crab Buns
Colorful Under the Sea Themed Centerpieces – Starfish, Seashell, Crab, etc.
Mermaid Favor Bags
Hanging Sea Creature Decorations
Mermaid Party Supplies and Decorations: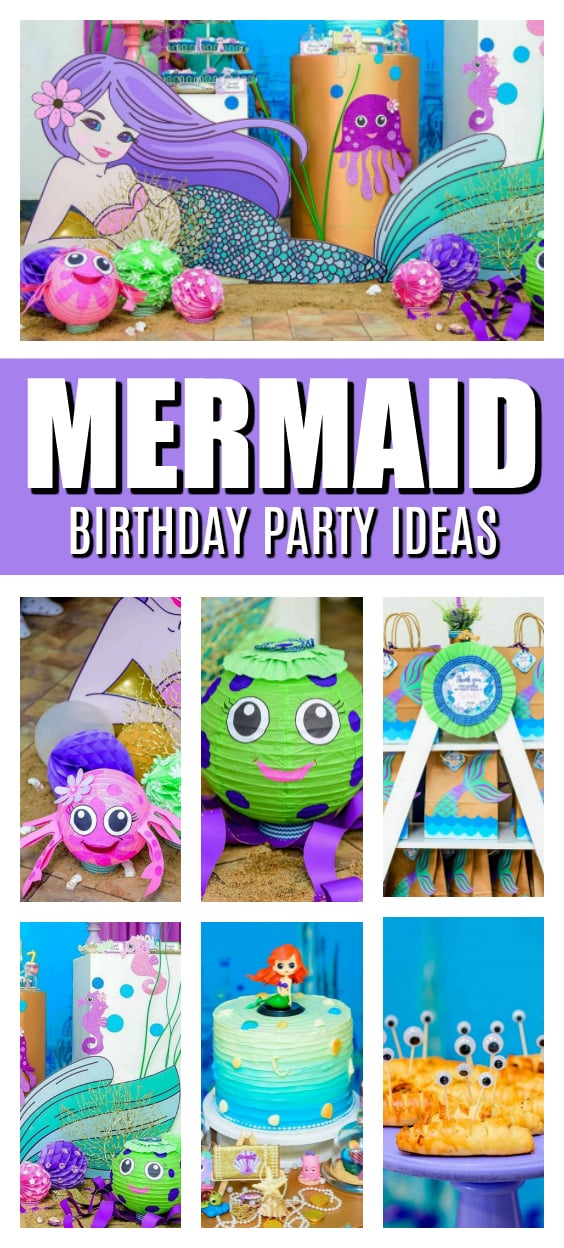 SEE MORE MERMAID PARTY IDEAS: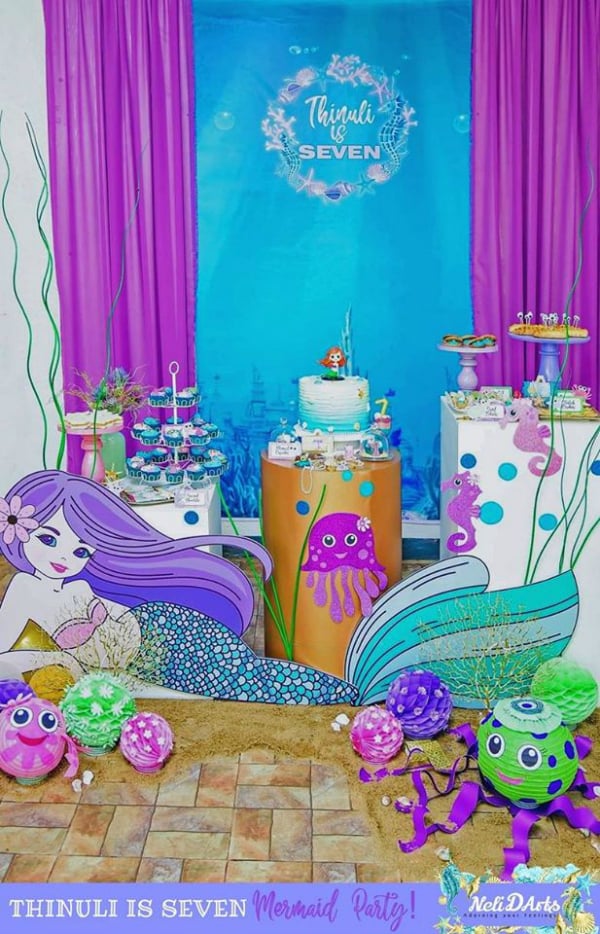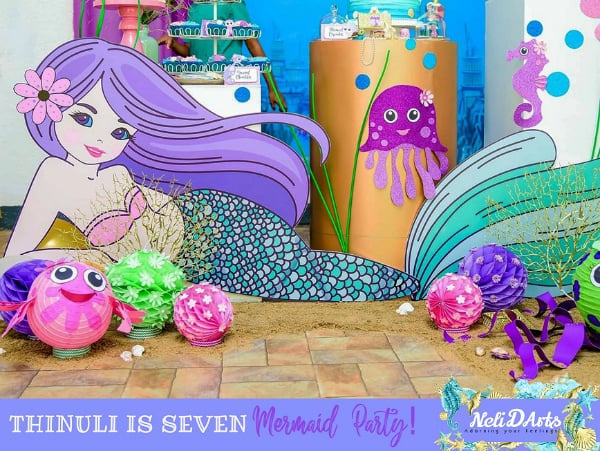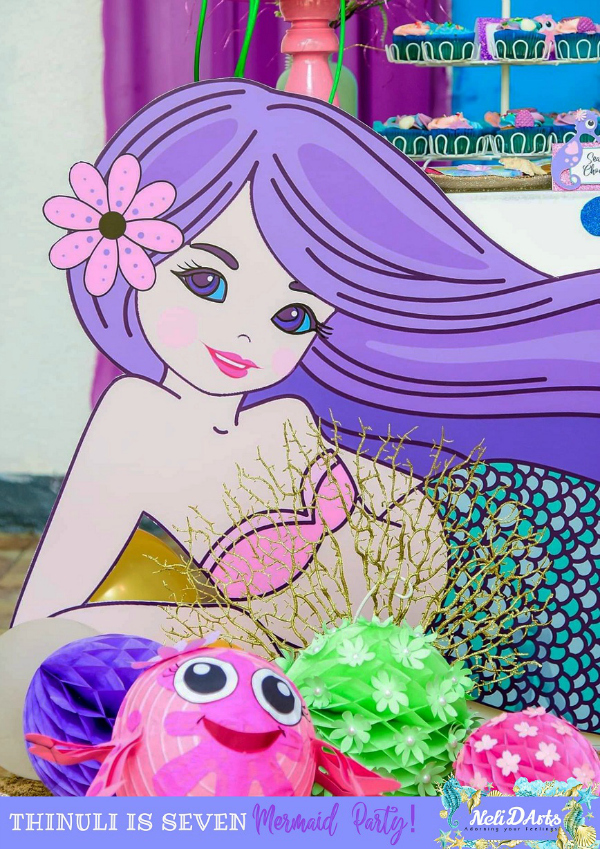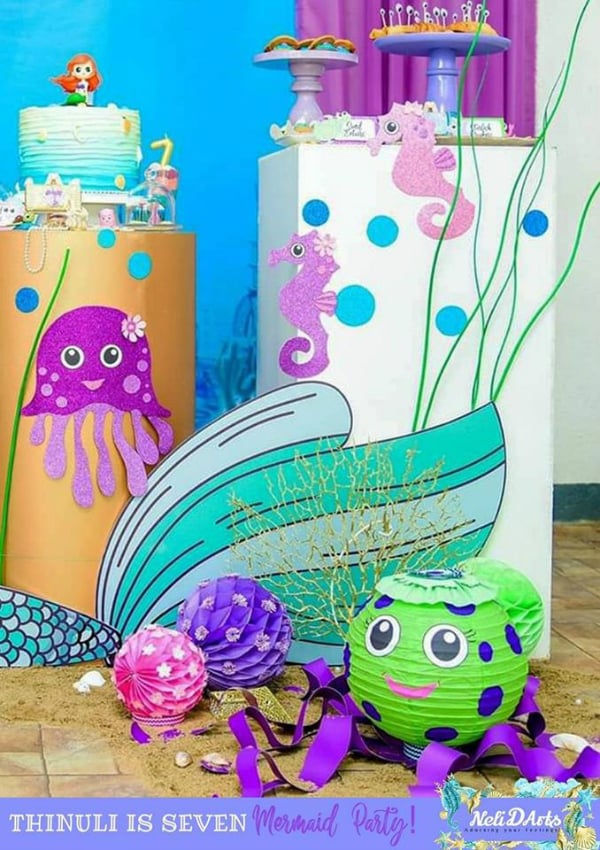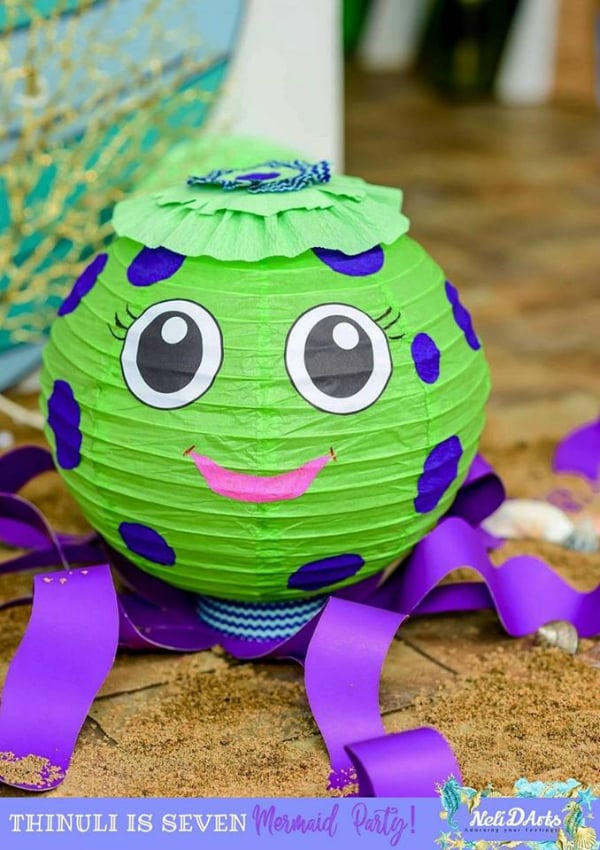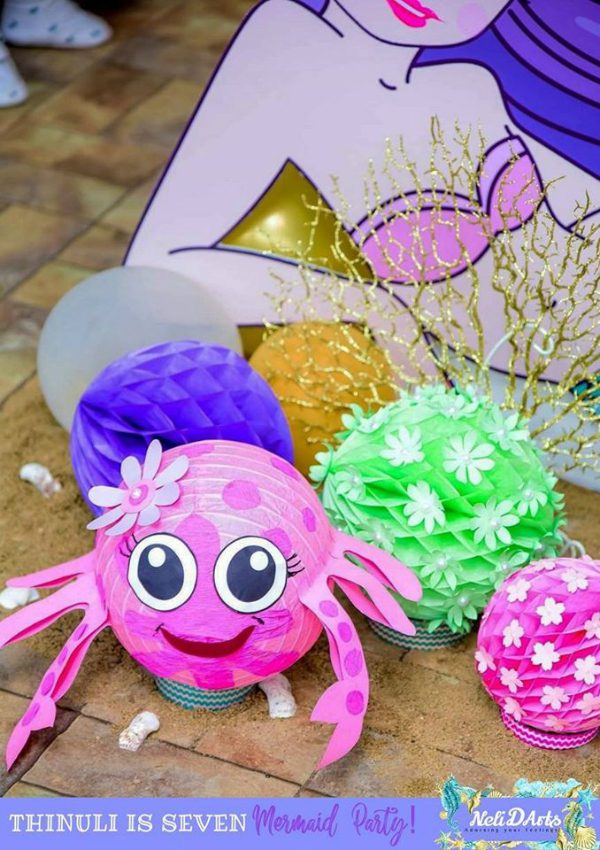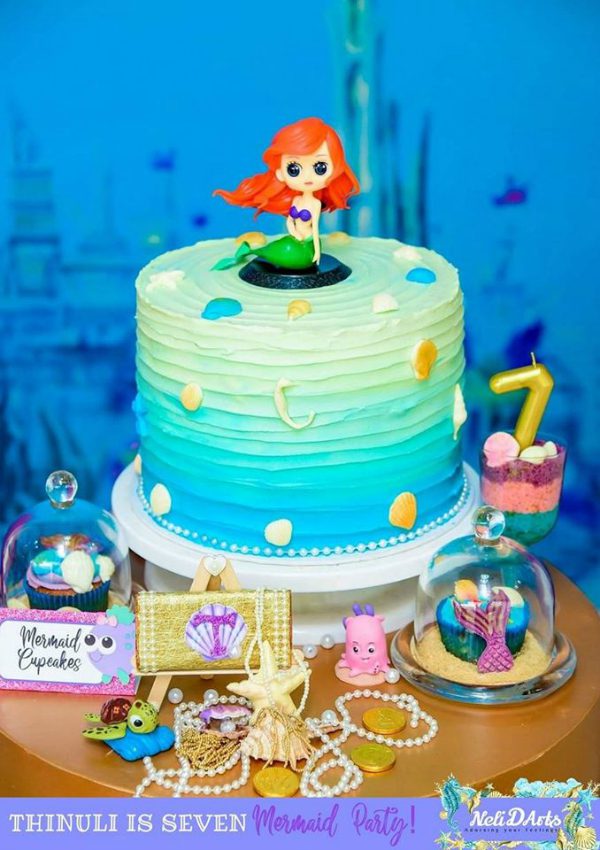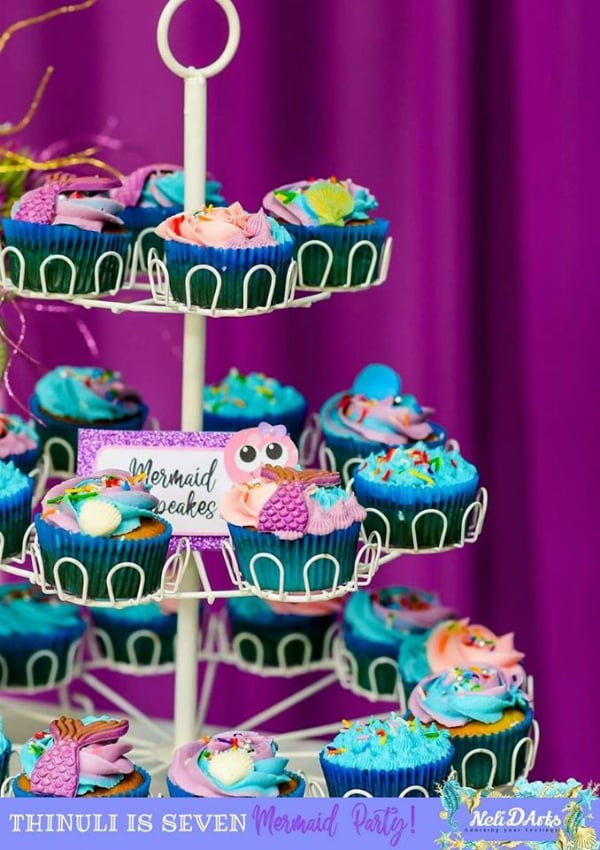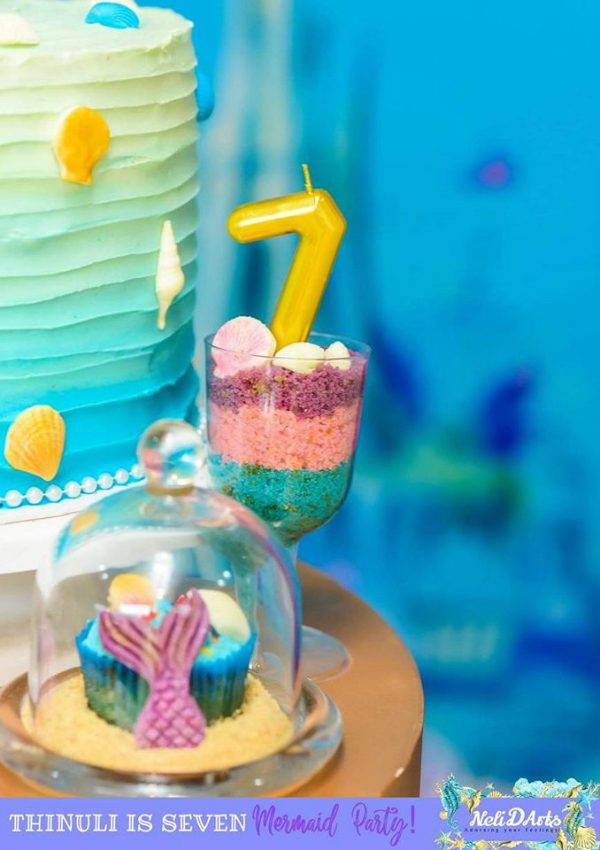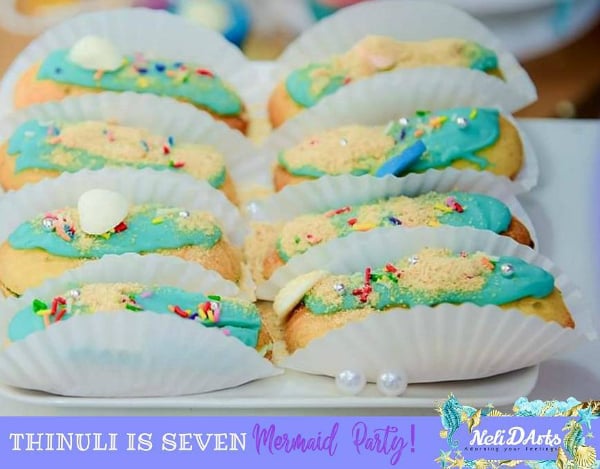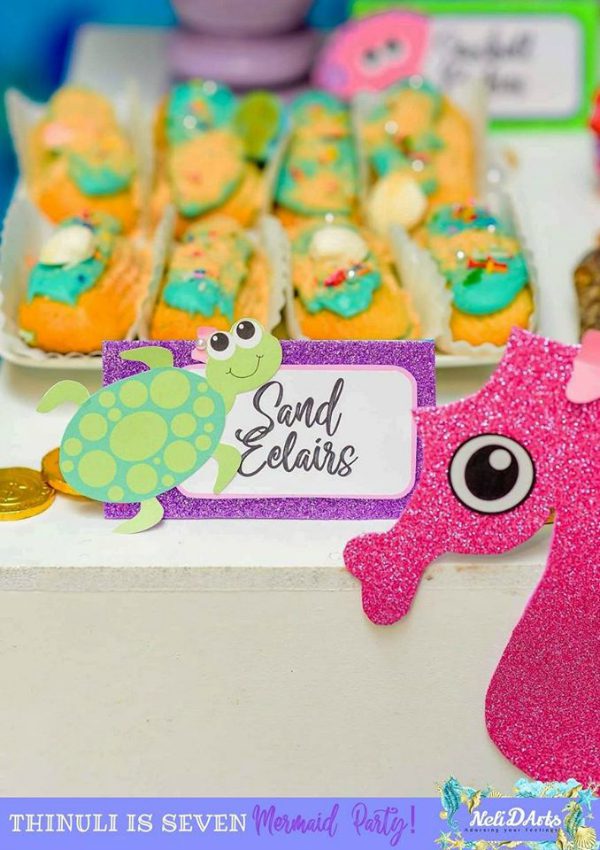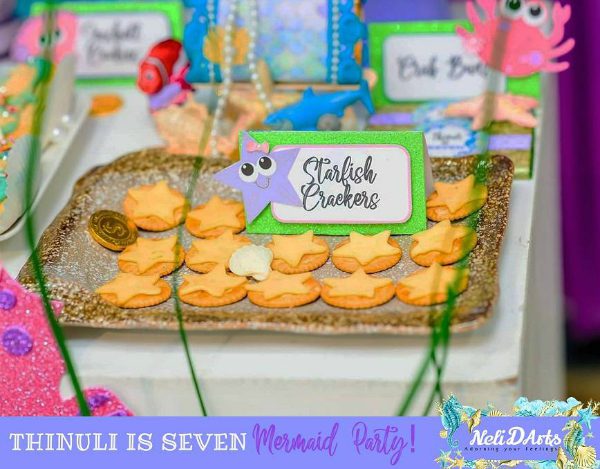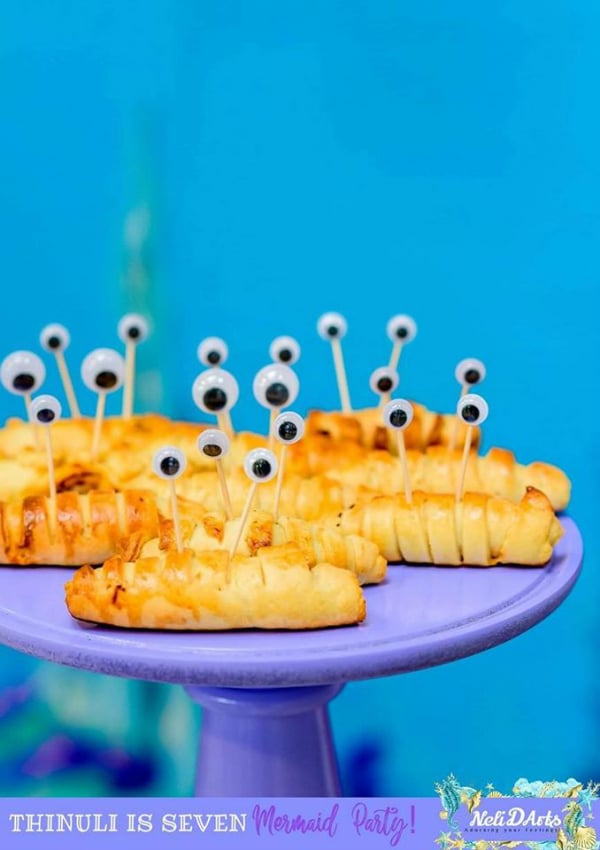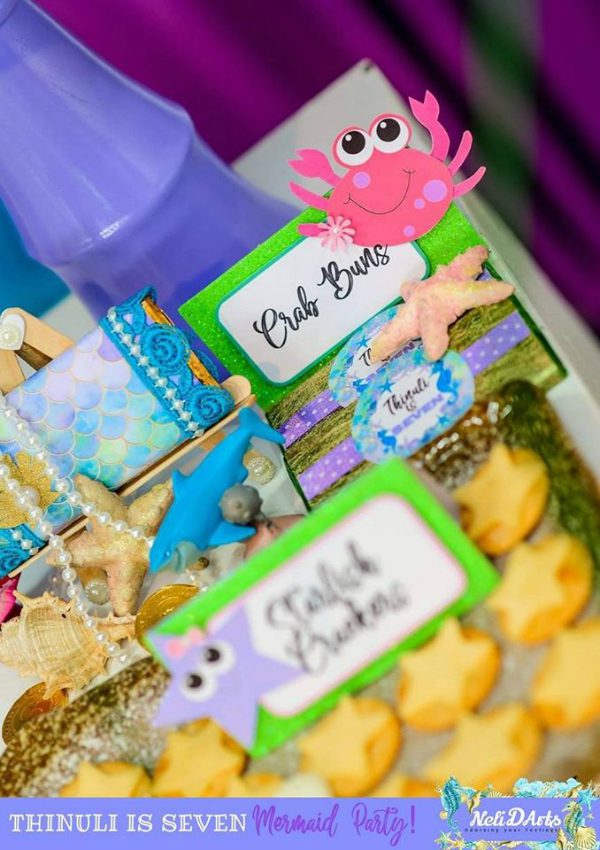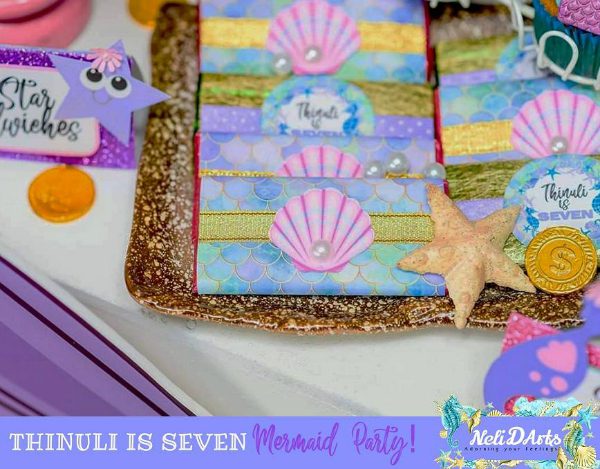 This Mermaid Birthday Party definitely made a big splash, not only the birthday girl, but with all of her guests as well! What a magical mermaid party theme with tons of colorful party inspiration!
What's your favorite details in this Mermaid Themed Birthday Party? Let us know in the comments below.
For more party ideas, follow us on Instagram @prettymyparty and Pinterest and join us in our private Facebook group.
Party Vendors
Party Styling: Neli D Arts
Venue: TinyHop