Mermaid Under the Sea 1st Birthday Party
How sweet would this adorable party be for your little one? What could be better than a Mermaid Under the Sea 1st Birthday Party?!
One of the biggest accomplishments of having a mermaid birthday party is to make it appear like the entire celebration is under water. And did this party do that perfectly! They nailed it! We can't think of a sweeter way to celebrate a first birthday!
Mermaid Under the Sea Party Supplies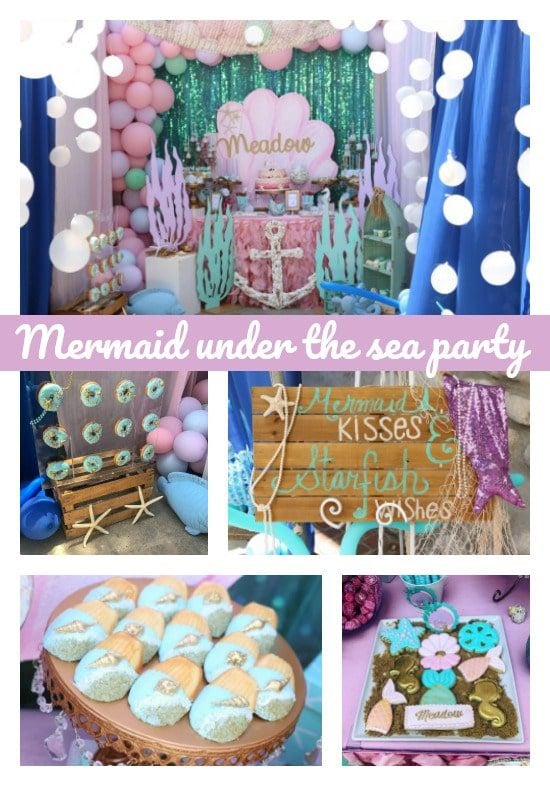 "Welcome to Meadow's Mermaid Cove" is the theme of this sweet Mermaid birthday. Is there a better way to introduce a Mermaid Under the Sea 1st Birthday Party? There are so many amazing details included in this Mermaid party that you are going to have plenty of inspiration for your own!
Sylvia's Heavenly Events did such an incredible job styling this amazing Mermaid birthday theme! The look on all of the guests' faces when they walked in was absolutely priceless when they got a good look at their surroundings! Just look at that amazing cake by SusieCakes Bakery!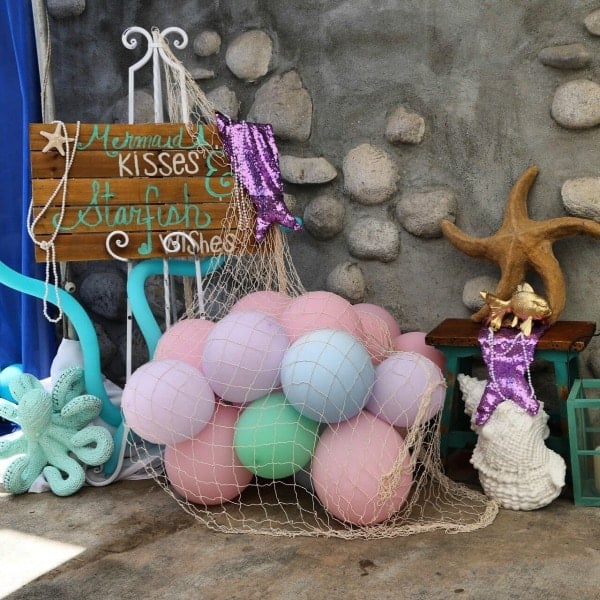 Dee Crafty went all out creating the signage around the Mermaid birthday party! Balloons are found everywhere on the dessert table, and around the mermaid party, as well. Balloons By Nayleen did a great job!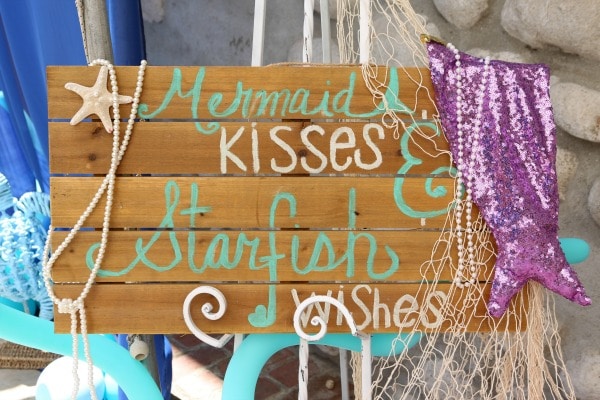 We just love these decorations found all over the Mermaid Under the Sea 1st Birthday Party. Everything is a paradise under the sea and it looks exquisite in every single corner of this fun event!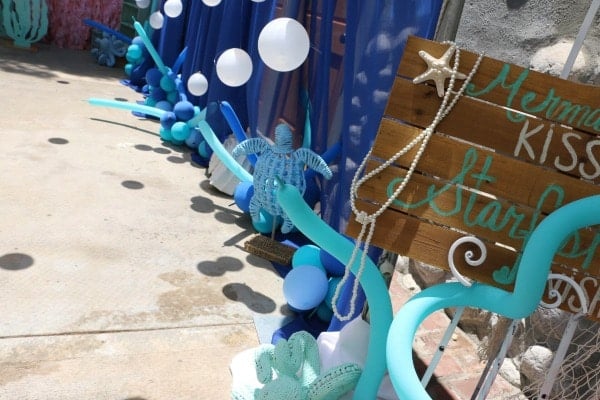 Everything has the perfect underwater theme, from the balloons, to the turtles, signs and all of the fun jewelry "floating" around on the signs and tables. It truly feels like everyone is walking under the ocean and glimpsing a real mermaid's life!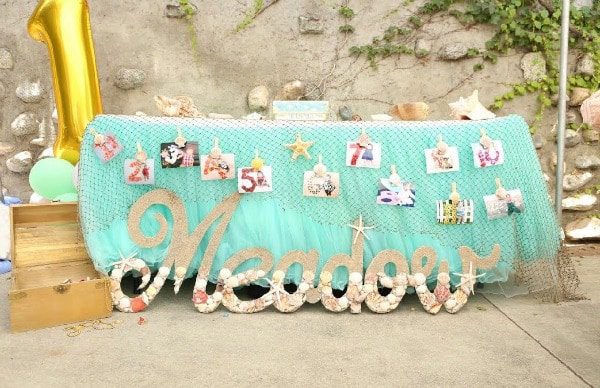 It's always a fun addition to add pictures from baby's first year for everyone to view. And at this Mermaid Under the Sea 1st Birthday Party, the gift table was the perfect place! Add in some fancy shells and a gorgeous cutout of the birthday girl's name, and baby's first year is styled to perfection for all to see!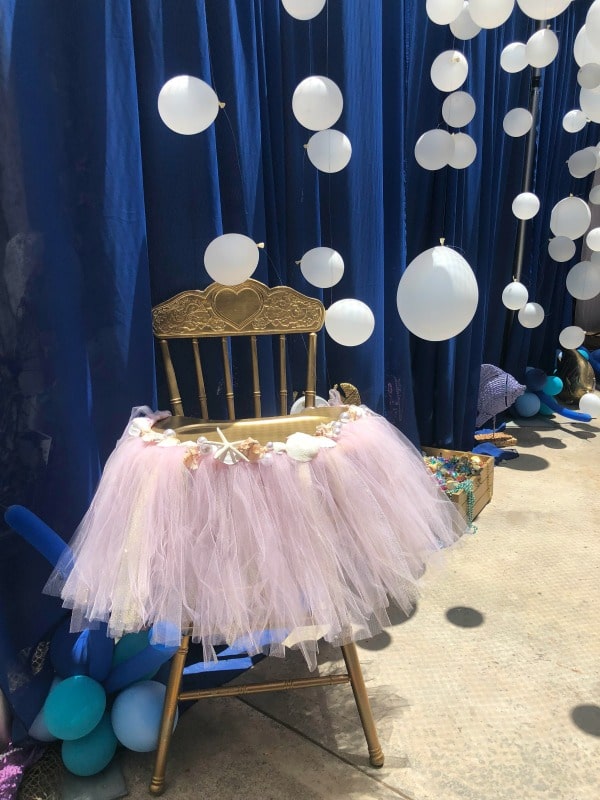 How adorable is this little throne, fit for a little princess on her Mermaid 1st birthday? We just love the tulle around the highchair, which makes it look like a sweet tutu for baby girl. Love!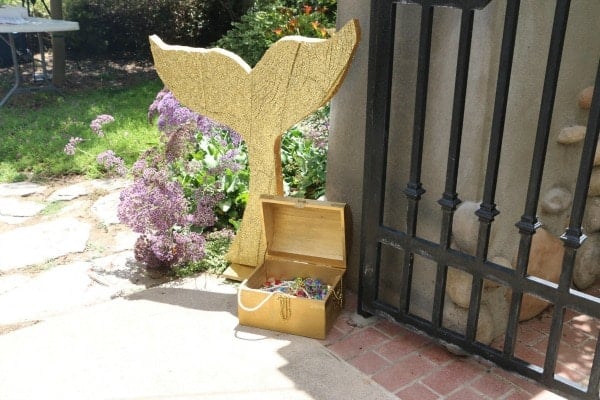 There is no mistake that this is a mermaid birthday party! Guests are greeting to a gold mermaid fin at the party's entrance. No detail is left out and the party is full of amazing decoration ideas for inspiration!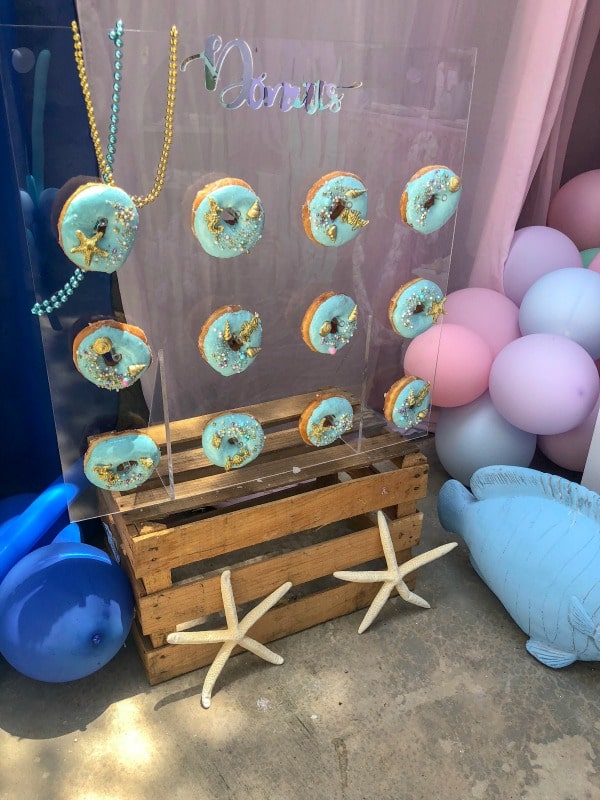 What a great way to display doughnuts at your future birthday party event. Every Mermaid 1st birthday should have doughnuts at it and this was no exception. With great seashell and starfish decor, it is a doughnut paradise!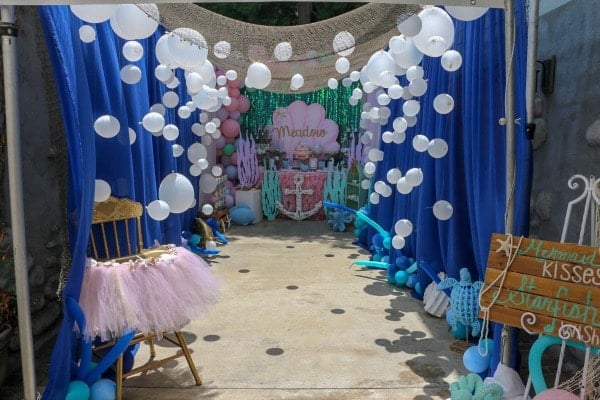 The planner wanted to create an area where guest felt the magical presence of being under water as they walked toward the dessert table. With blue drapes, cascading balloon bubbles, trinkets, fish, treasures, and a real fishing net above them I feel she truly nailed it!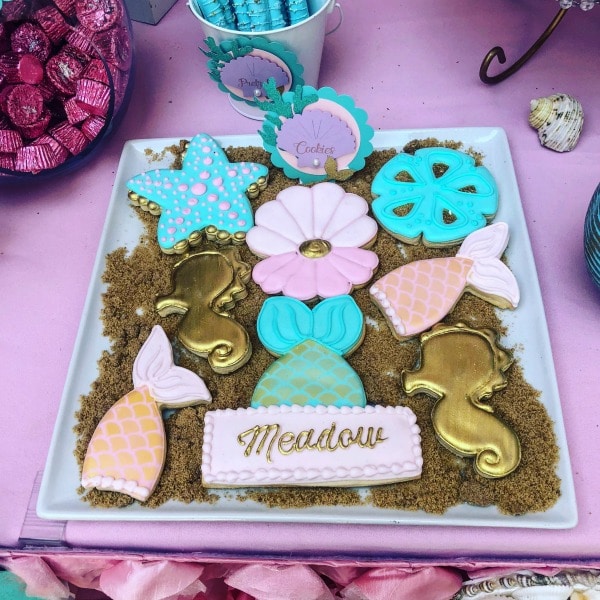 Adricel's Sweet Creations made all of the desserts for the Mermaid party. Everything is absolutely stunning and not one cookie or treat is left in the wrong spot. All of the dessert trays and holders are the perfect complement for the mermaid theme!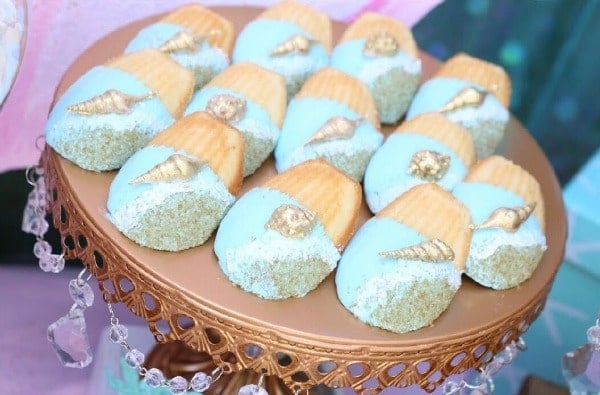 Just look at these amazing desserts! We love the "seashells" that are on all of the desserts and it looks like this mermaid is going to find her treats at the bottom of the ocean floor!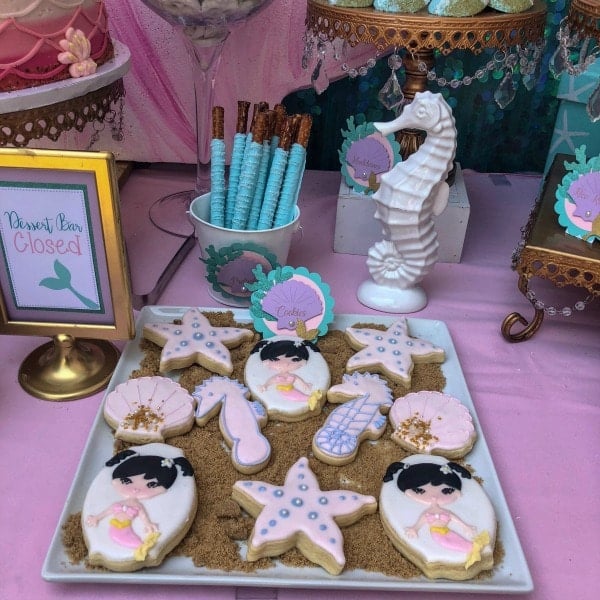 All of the cookies were created by Lanette's Sweet Creations and Cookieteria By Lovely. We just love each and every iced cookie. This little birthday mermaid even had some personalized little girl mermaids styled on some of her cookies. Perfect!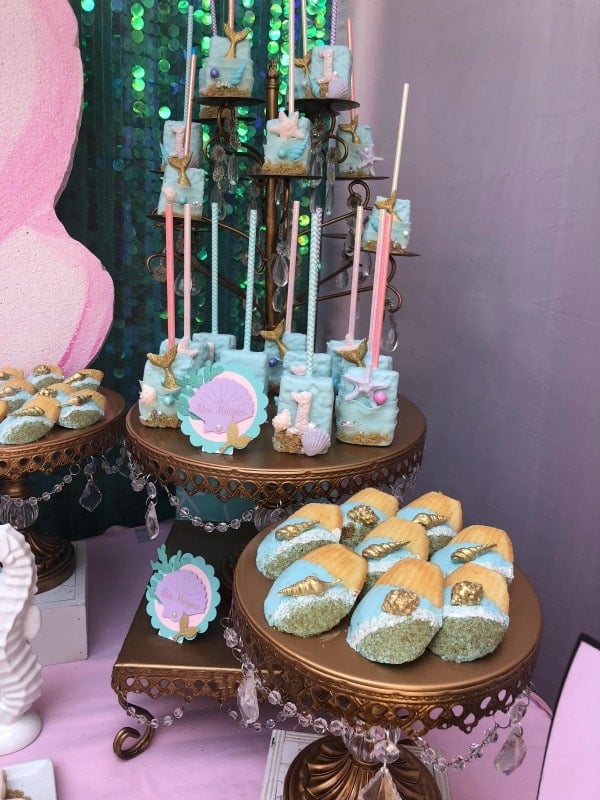 Look at all of these delicious-looking desserts! We absolutely just want to dig in and test everything out. But they are almost too beautiful to ruin! It's a good thing that kids don't see all of the beauty right away – they just want the sweets!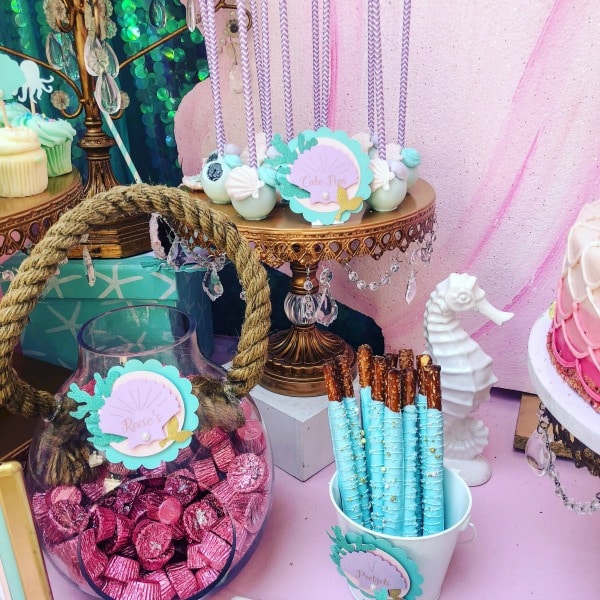 All of the desserts are absolutely stunning and placement is perfect! The entire dessert table is such a magic set-up, it may be one of the most gorgeous we have ever seen. Every single item is perfectly placed! And we of course love the entire backdrop of the dessert table, too.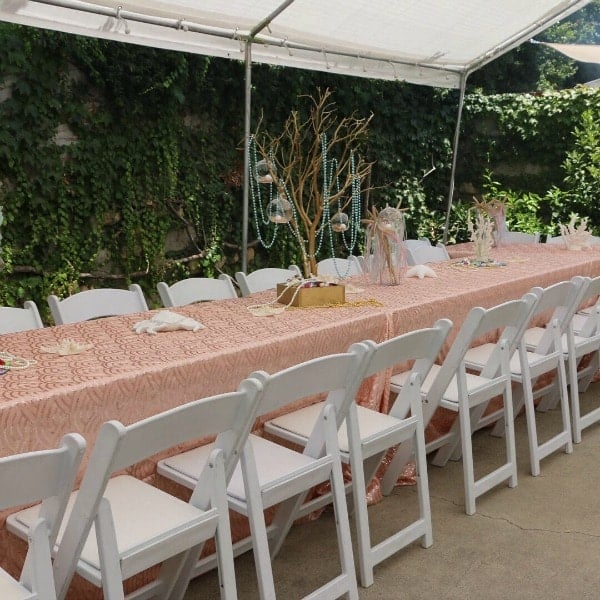 The guests tables are so fun, as well! It is light and airy and everyone is able to enjoy lighthearted conversation and fun. It is so easy to picture yourself in an under the sea paradise with everything being so breathtaking!
Sylvia's Heavenly Events handled all of the trinkets, props and styling of the birthday tables and everyone loved being around a true "Under the Sea" adventure. Any mermaid would have loved this display!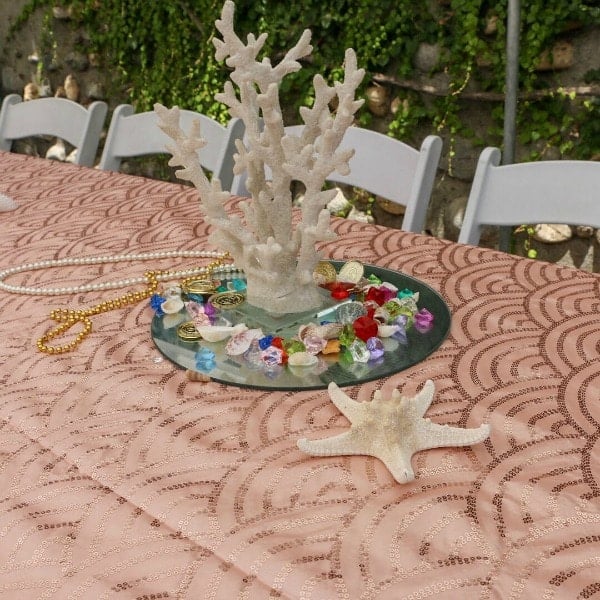 We absolutely love these great centerpieces that are on the guest tables. Jewelry, trinkets and shells are the highlight of the centerpieces. Just like what you might find at the bottom of the ocean!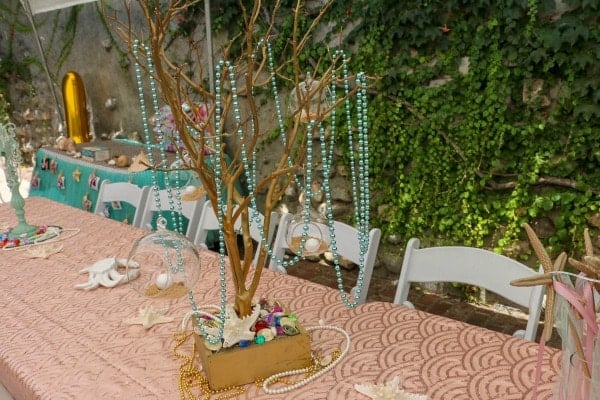 We love the little "seaweed" trees that are holding treasures all over the party. What a great way to decorate and display items at a Mermaid birthday party!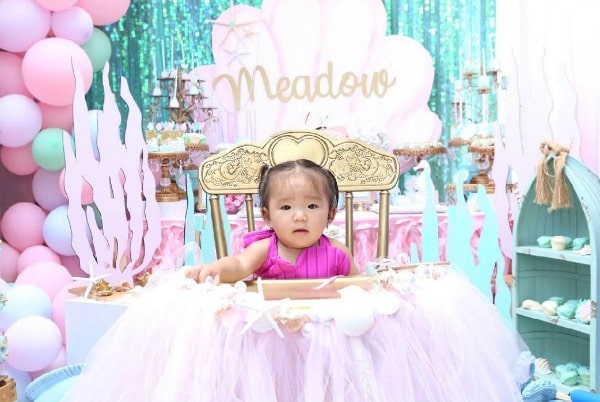 Doesn't this little birthday girl look absolutely thrilled to be celebrating at her Mermaid birthday party?! We sure wish we were lucky enough to score an invite to this event.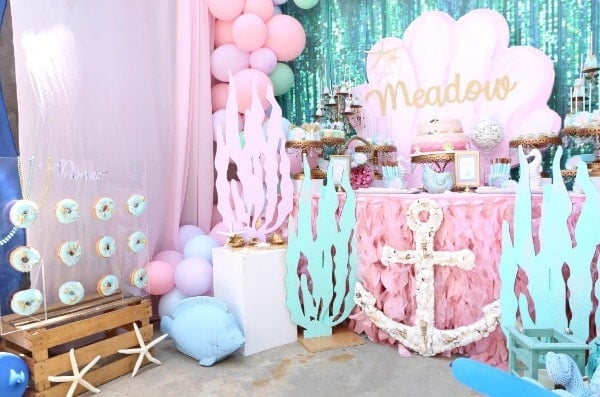 We hope you enjoy this party as much as we did! Everything is just like a fairytale for this little birthday baby! She is going to look back on pictures and videos of this event for years to come and always remember how much she was loved when she turned one. Enjoy!
What's your favorite detail in this Mermaid Under the Sea 1st Birthday Party? Let us know in the comments below.
For more party ideas, follow us on Instagram @prettymyparty and Pinterest and join us in our private Facebook group.
Vendors & Credits
Dessert Tents, Cupcake Toppers, Table Signage, Name Cut Out on Shell, and Jar Tags –
Dee Crafty