Grinch Themed Christmas Party
Are you wondering how to throw a Grinch party that will blow everyone out of Whoville?! Than look no further than this festive Grinch holiday party!
This fun and festive Grinch Themed Christmas Party, styled by Andreina Gonzalez of Anes Custom Party Decor from Bakersfield, California, is the perfect holiday party theme that anyone can host at home during the holidays. Kids and adults would both love this Christmas party full of fun Grinch-inspired party decorations, food, desserts, and party favors. This particular event was a fun ladies night full of fun and we think this theme is the perfect way to usher in the holidays with your favorite gal pals! We're sure everyone had a great night full of fun, laughs and lots of delicious desserts!
Grinch Party Ideas
Red, Green, Gold and White Balloon Garland
Awesome Grinch Backdrop
Gorgeous Gold Cake and Dessert Stands
Red, Green and Gold Party Supplies and Decorations
Grinch Cake
Grinch Favor Boxes
Grinch Inspired Table Centerpieces
Elegant Food and Desserts
Grinch Party Supplies and Decorations: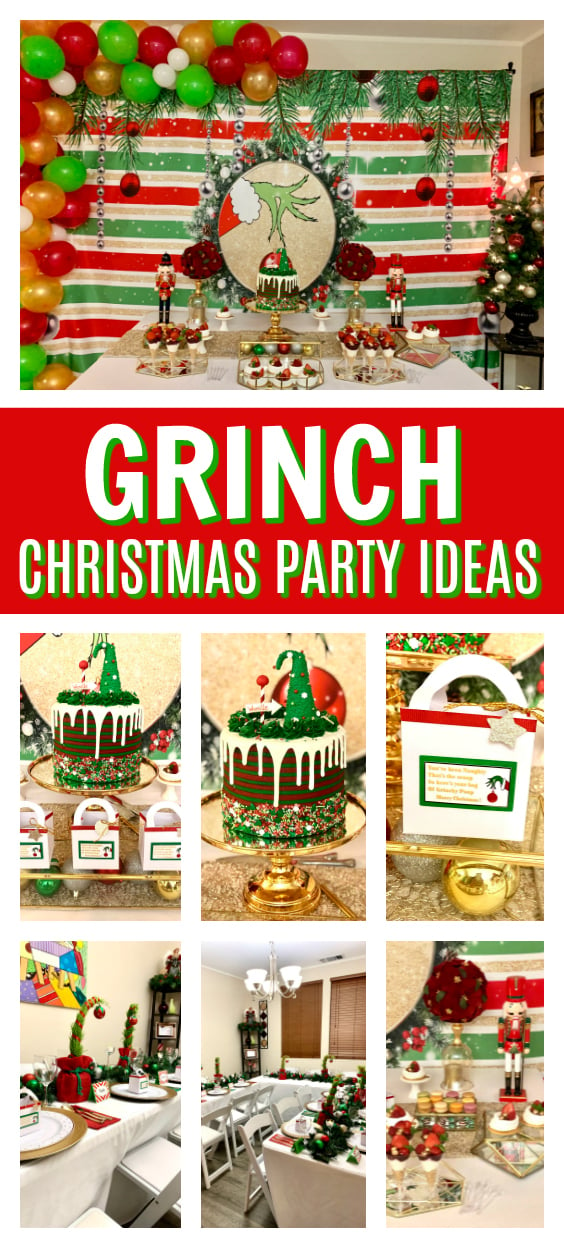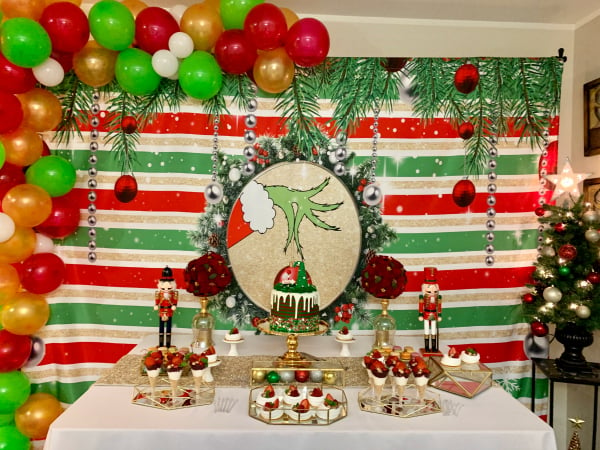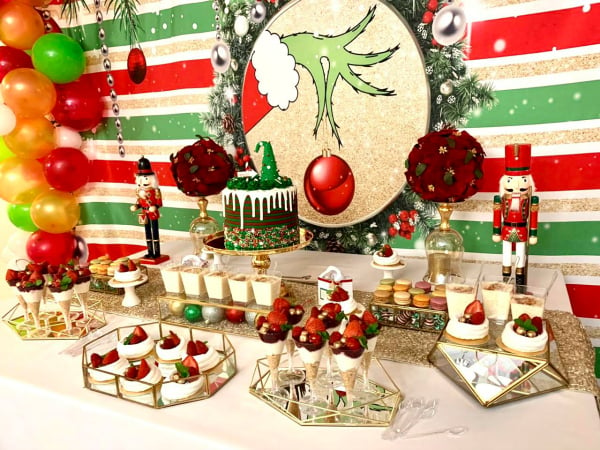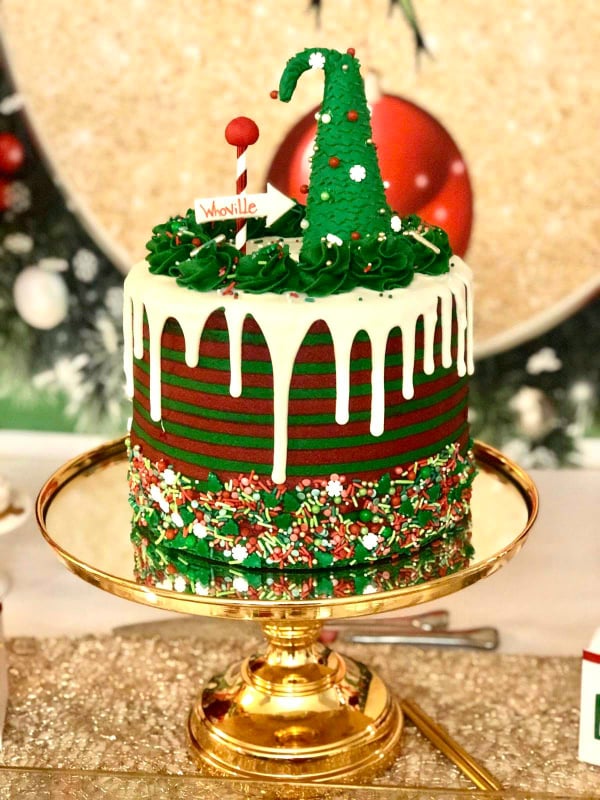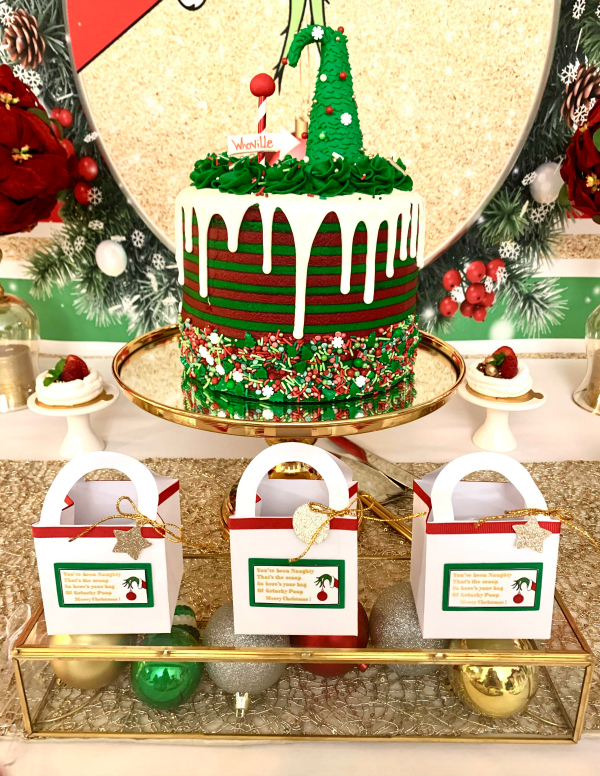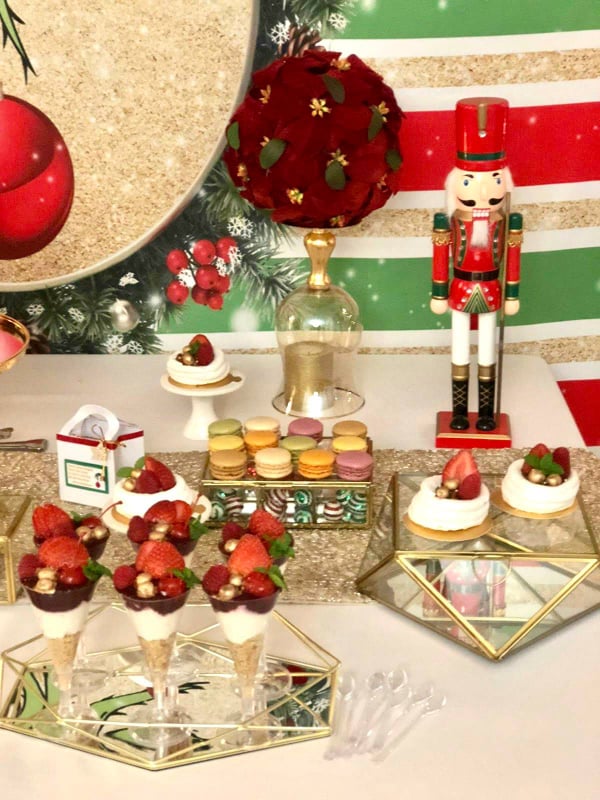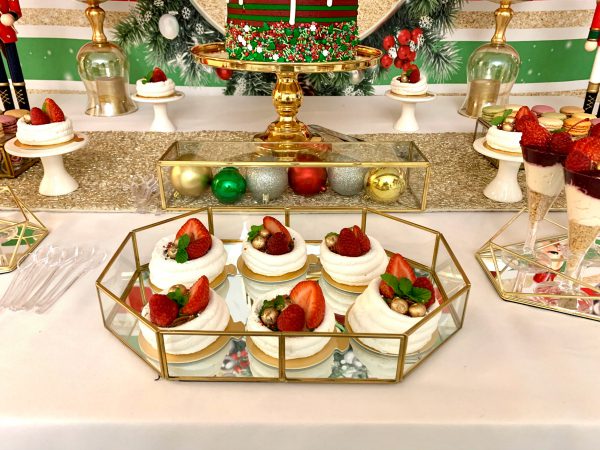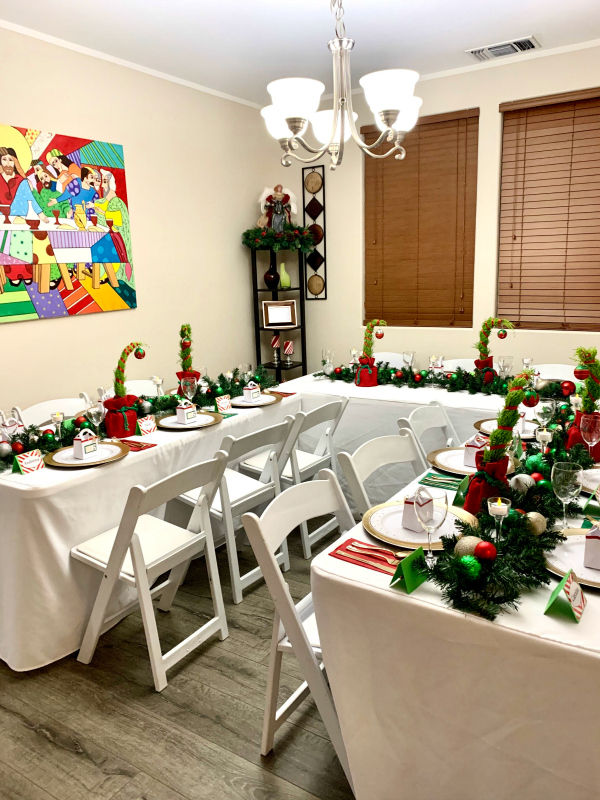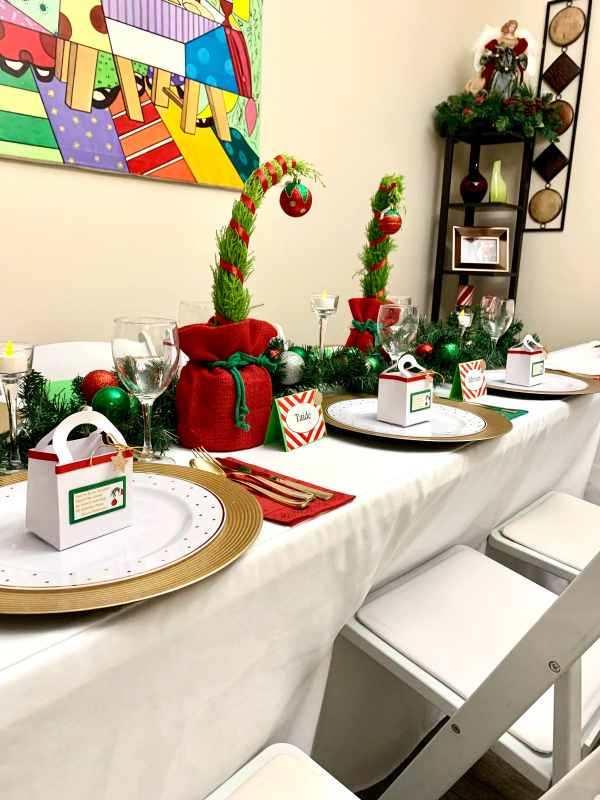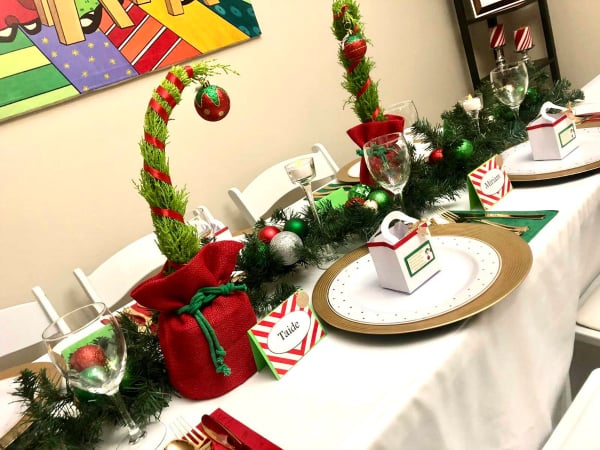 From Andreina: "We selected the Grinch as a theme and made invitations, small treat boxes, personalized cards for the table, and more details using Christmas and theme colors as well. For the selection of the cake and desserts, we wanted something colorful but at the same time elegant because this was a ladies party celebration. Our friend and excellent baker Veronica Schemel did an spectacular job. Finally, our guests enjoyed a delicious Venezuelan Traditional Christmas Dinner, we played some games and tried the fabulous desserts."
What's your favorite details in this Grinch Themed Christmas Party? Let us know in the comments below.
For more party ideas, follow us on Instagram @prettymyparty and Pinterest and join us in our private Facebook group.
Party Vendors
Stationary: Andreina Gonzalez of Anes Custom Party Decor
Cake and Desserts: Schemel's Cakes
Design and Concept: Anes Custom Party Decor and HA Wedding and Party Design