Sparkly Meowmaid Birthday Party
What's a girl to do when they love mermaids and cats?! Have a Meowmaid Party of course!!!!
This Sparkly Meowmaid Birthday Party, styled by From The Heart Events of Pomona, California, is EVERYTHING! We think this Meowmaid, Mercat, Purrmaid party theme is going to be very popular in 2020! Seriously, how awesome is this 7th birthday party?! Everything from the pretty pastel party decorations to the amazing birthday cake and desserts, is absolutely purrfect!!!
This lucky birthday girl and her friends partied their tails off with sparkly starfish wands and had a blast at this special pool party. They enjoyed sweet desserts like rice krispie pops, cupcakes, candy, cake, starfish cookies, and more! They also had a special guest who joined in the party festivities … a real life Meowmaid! How cool! We think it's safe to say the birthday girl and her friends won't ever forget this awesome day!
Meowmaid Party Ideas
Sparkly Meowmaid Party Backdrop
Pretty Pastel Balloon Garland
Gorgeous Flower Decorations
Meowmaid Birthday Cake
Fun Welcome Sign with Balloon Arch
Personalized Meowmaid Favor Bags
Starfish Cookies
Sparkly Starfish Wands
Jumbo Gold Name Balloons
Gorgeous Flower Centerpieces With Starfish
Meowmaid Appearance
Seahorse and Starfish Decor
Cupcakes, Rise Krispie Pops, Candy and More!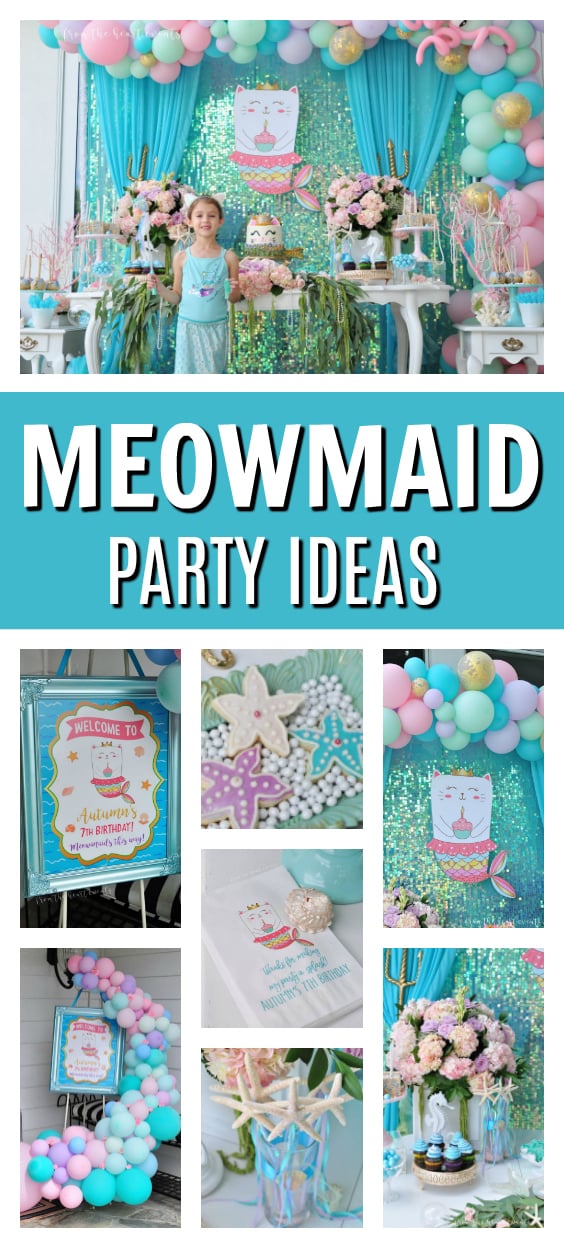 Meowmaid Party Supplies and Decorations:
More party ideas for girls: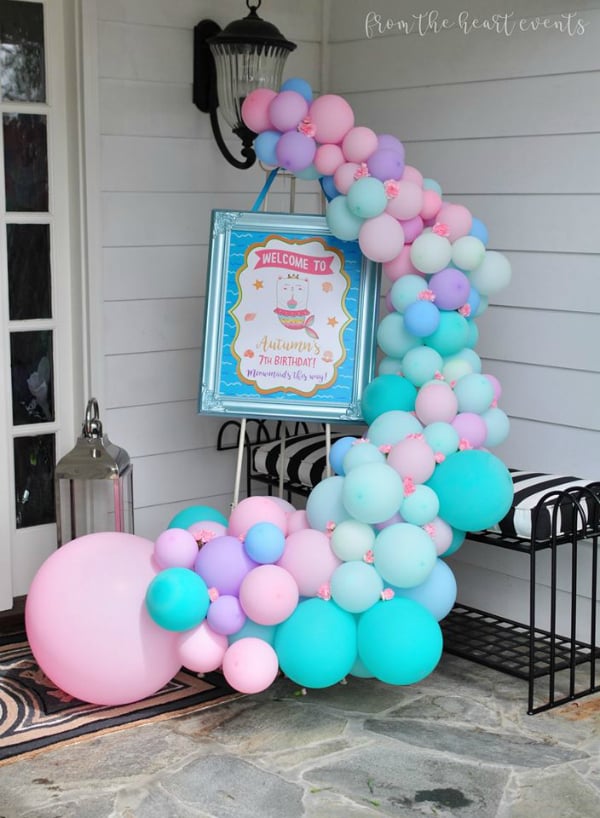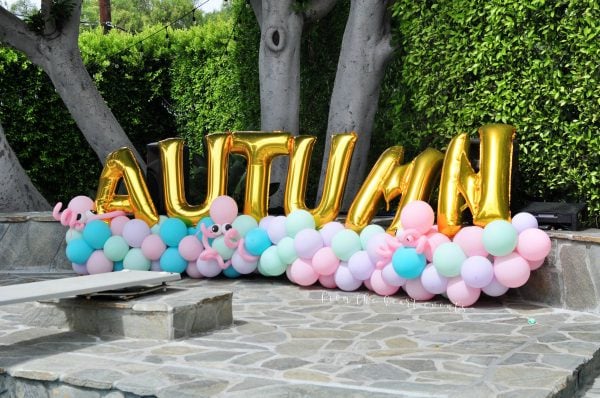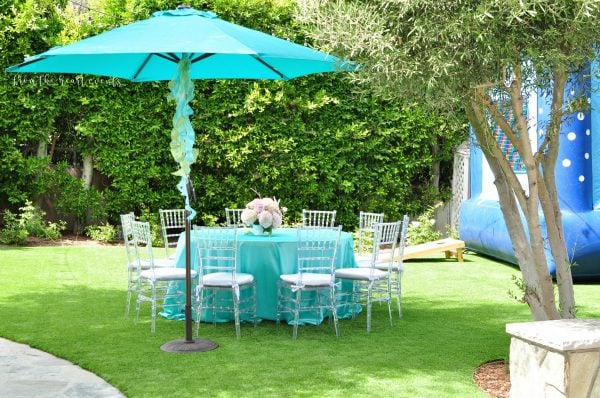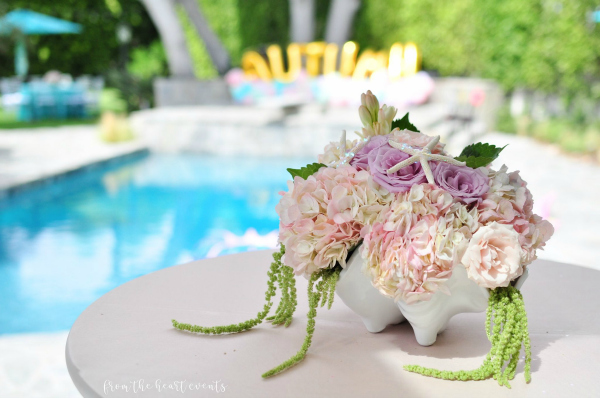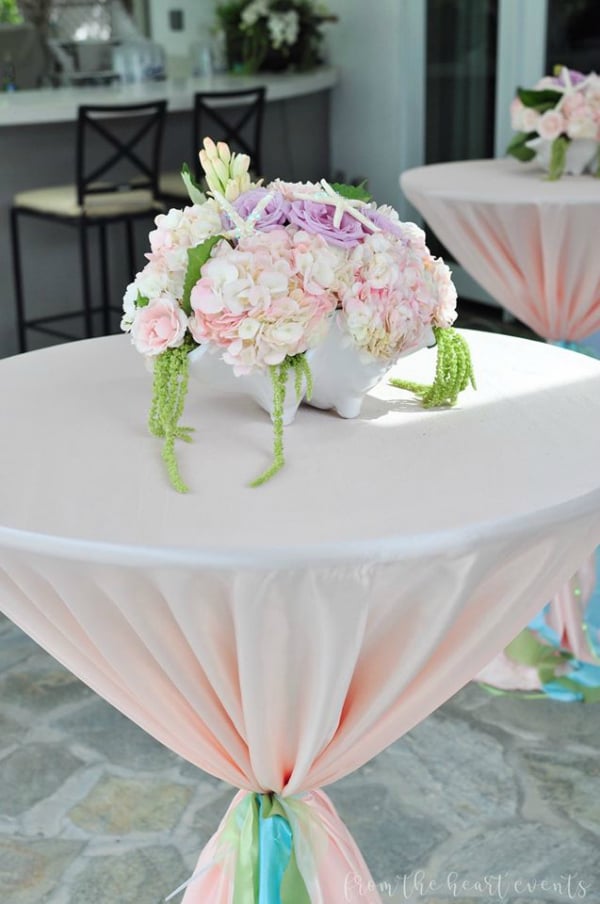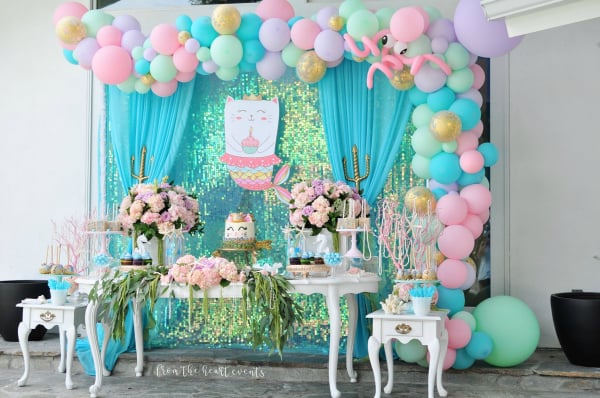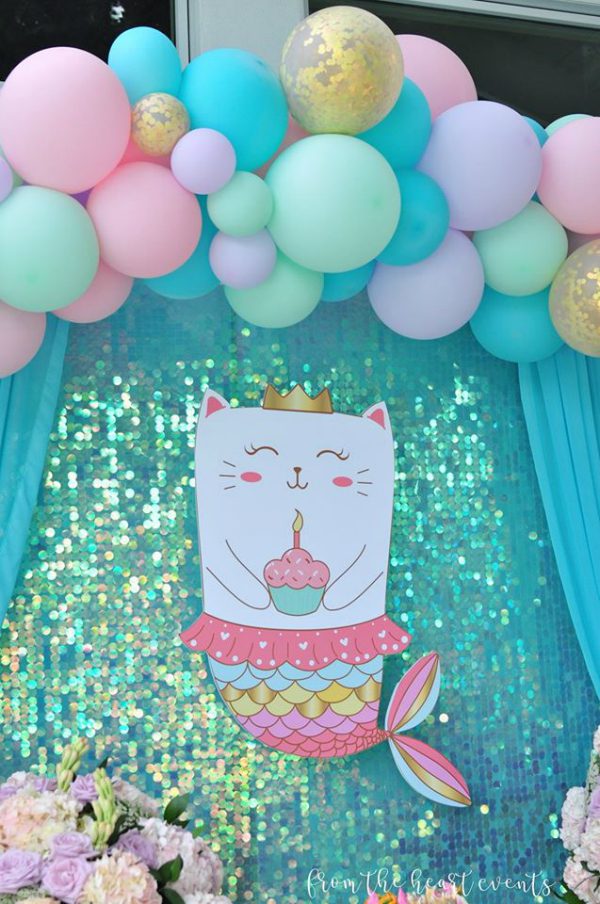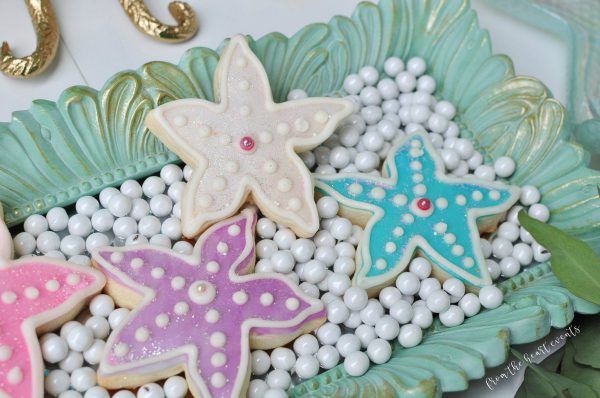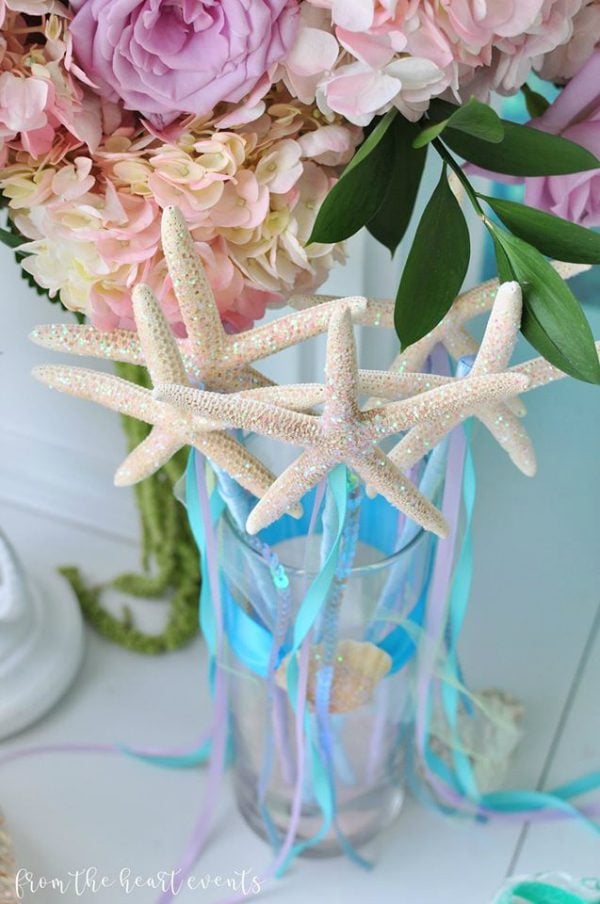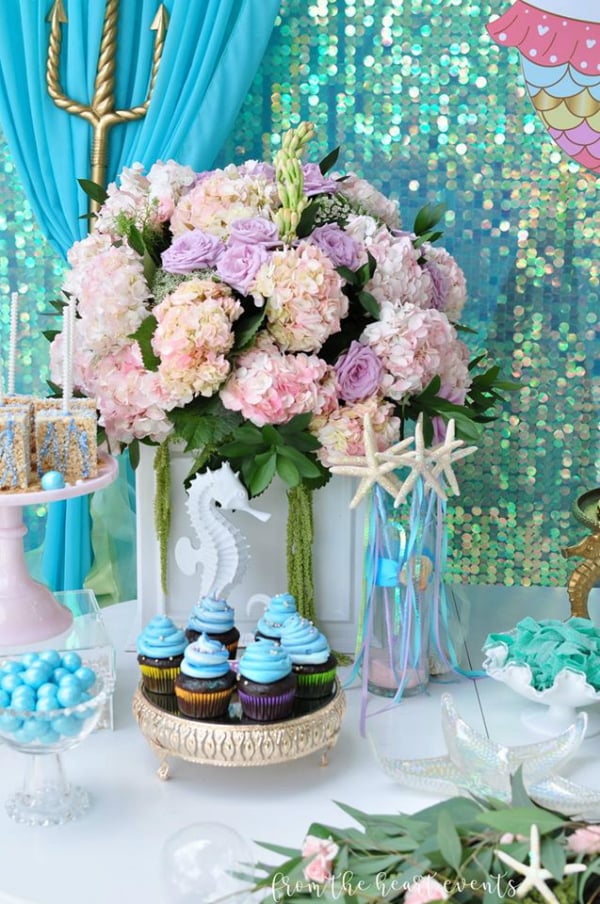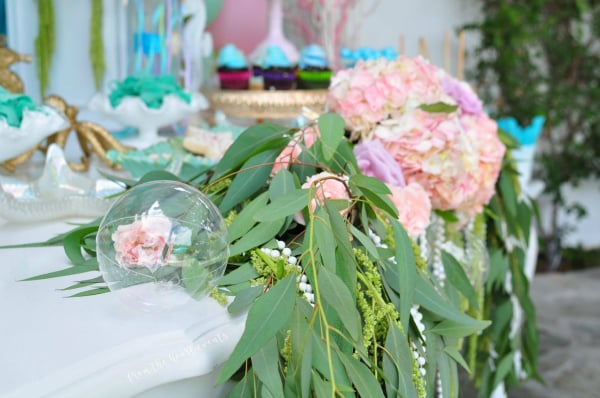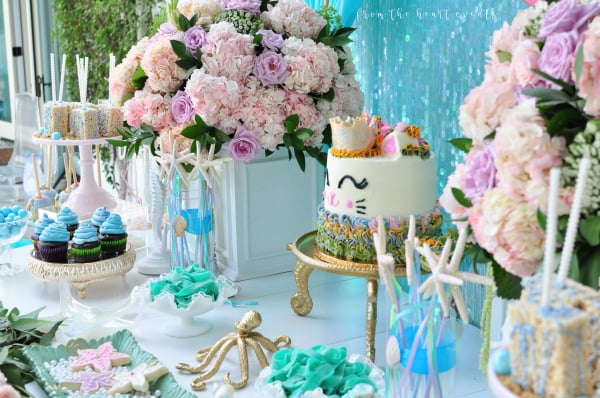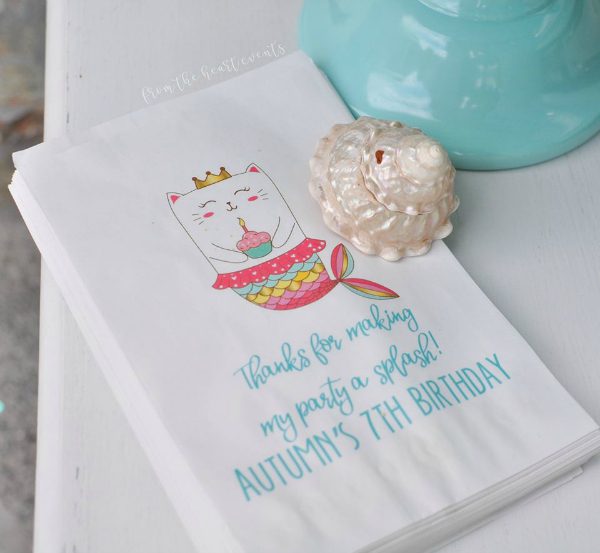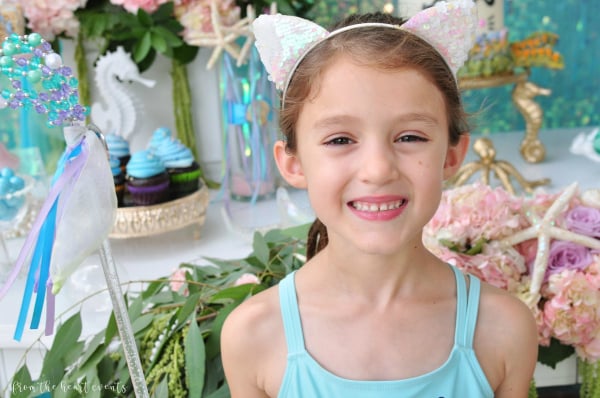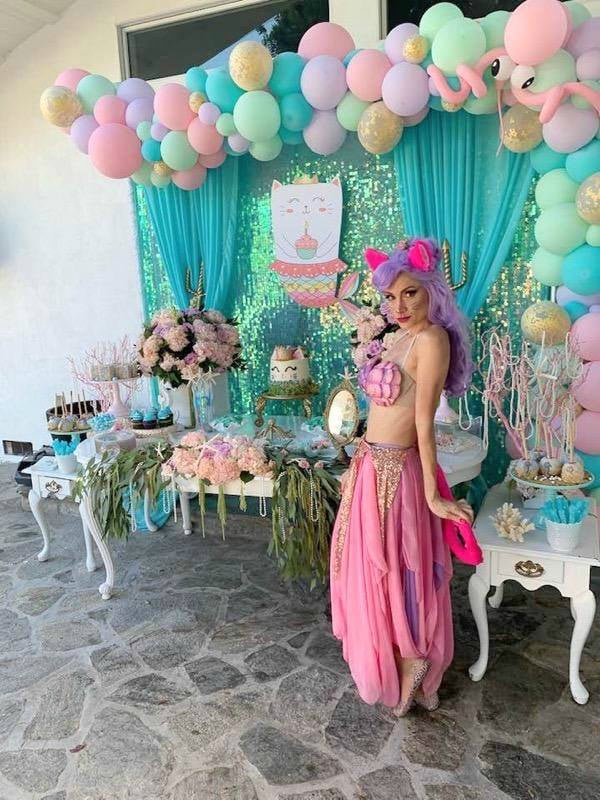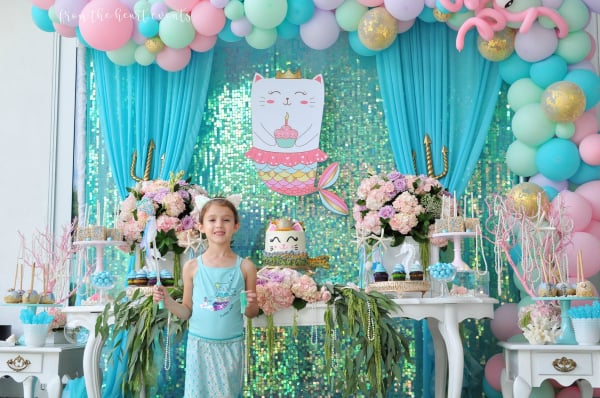 What's your favorite details in this Sparkly Meowmaid Birthday Party? Let us know in the comments below!
For more ideas, follow us on Instagram @prettymyparty and Pinterest and join us in our private Facebook group.
Party Vendors
Styling, Photography Linens and Florals: From The Heart Events
Backdrop Sign: 360 Banner Design
Balloons: Angie's Balloon Decor and More
Rentals: Alvarez Party Rental
Entertainer: Once Upon An Island
Caterer/Bartender: SEJ Productions
Meowmaid Graphics: Slash Shop
Custom Candy Bags: Creative Party Design
Desserts and Cake: Azucar Bakery