Boy's Winter Wonderland 1st Birthday Party
It's a Winter One-derland for this birthday boy full of polar bears, penguins, an igloo birthday cake and more!
This adorable Boy's Winter Wonderland 1st Birthday Party, styled and photographed by Nestology Studio. of Hong Kong, was a magical winter-themed celebration for a special 1-year-old boy. Whites, blues and silvers set the tone for this perfectly-styled Winter Wonderland theme.
Guests entered the venue by following the cute polar bear footprints. From there, friends and family were blown away by the most adorable decorations, desserts, ice cream bar, and Winter One-derland Backdrop! No detail was left out of this picture-perfect Winter Wonderland Themed 1st Birthday Party.
Kids has a blast at the ice cream bar and adopting their very own polar bear! What a great first birthday party theme for winter! Scroll down to see all of the amazing Winter Wonderland Birthday Party Ideas in this
Winter Wonderland Party Ideas
Adorable Igloo 1st Birthday Cake With Cute Animals
Winter Wonderland Animal Cupcake Toppers
Sugar Cookies With Arctic Animals
Snowball Decorations
Silver and White Balloon Garland
Kids Play Tee Pee
Adopt A Polar Bear With Plush Bears
Polar Bear Ice Cream Bar With Toppings
Awesome Personalized Winter Wonderland Backdrop With Animals and Balloons
Hanging Snowflake Decorations
Polar Bear Favor Bags With Igloo Thank You Tags
Plush Bears In Pool With Balls
Cute Polar Bear Balloons
Sparkly White Ice Branch Centerpieces
Mountain Decor Behind The Birthday Cake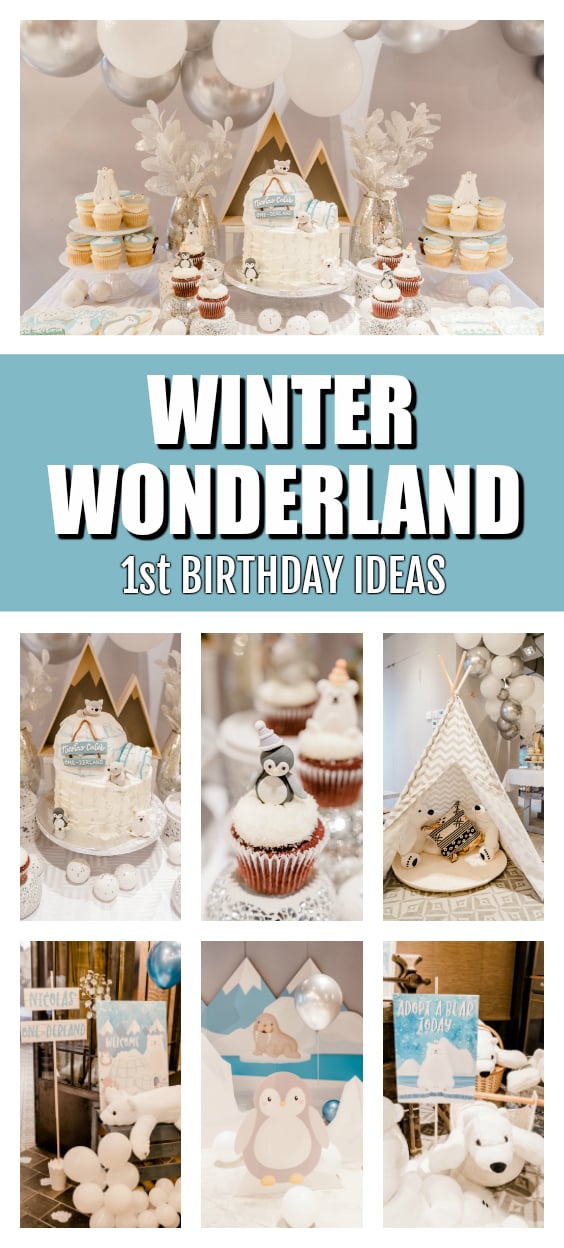 Boy's Winter Wonderland 1st Birthday Party Supplies: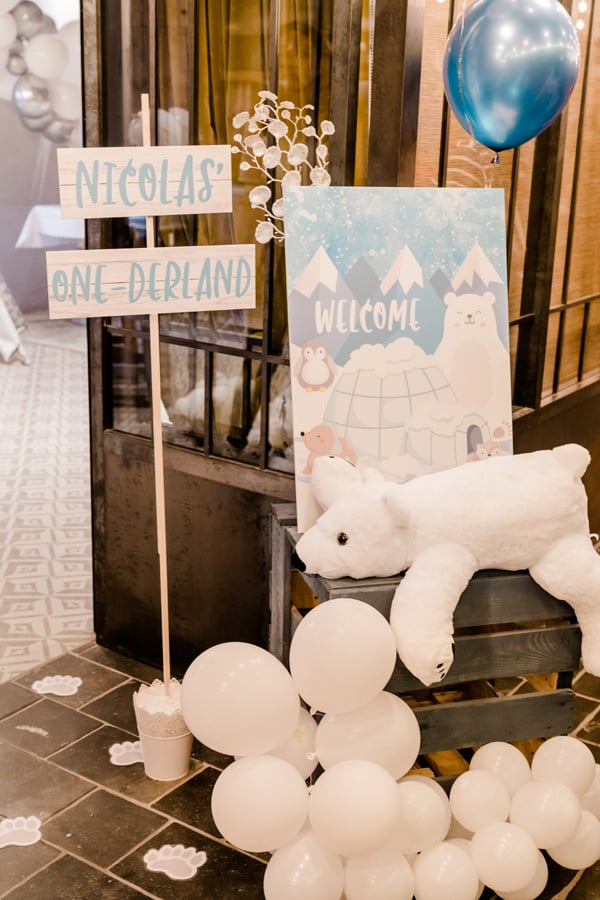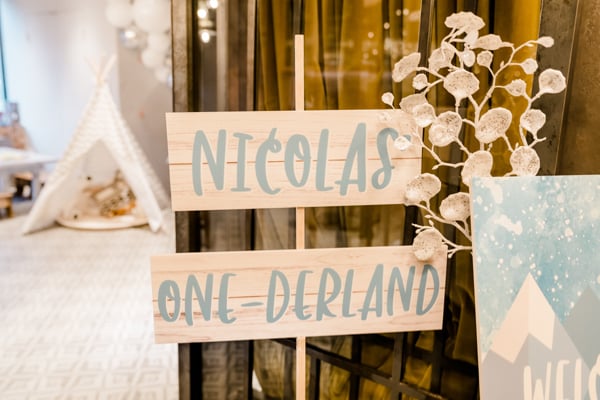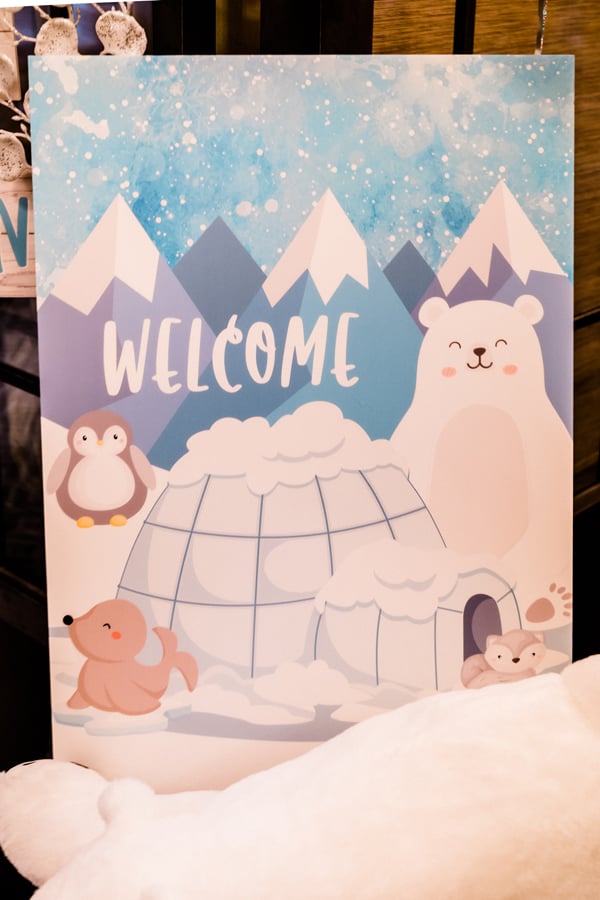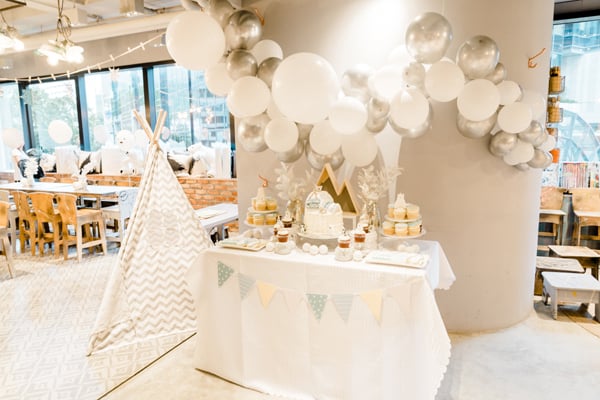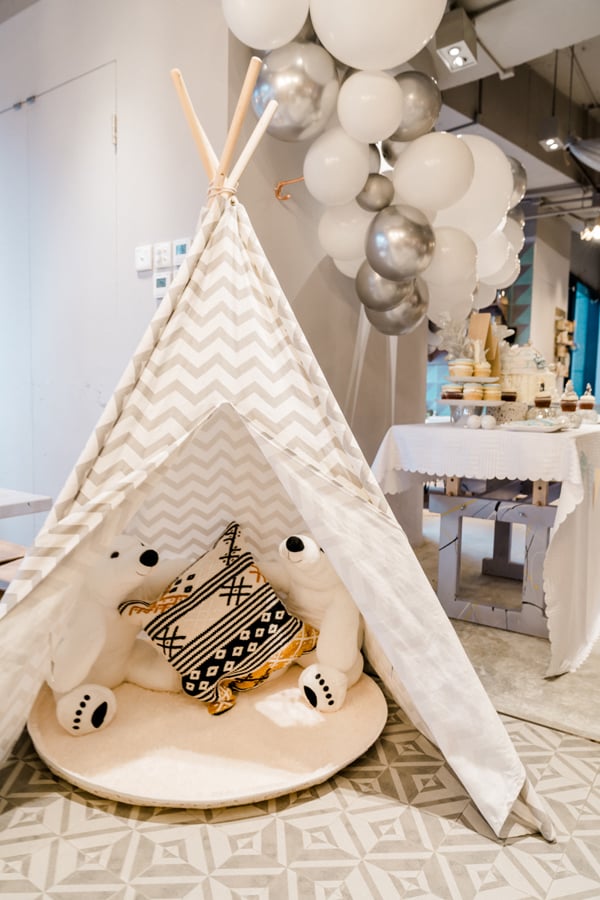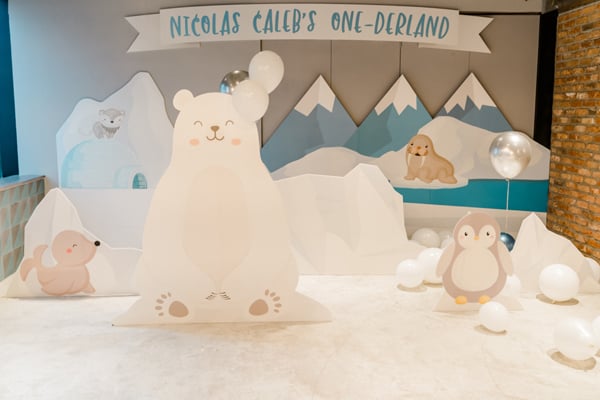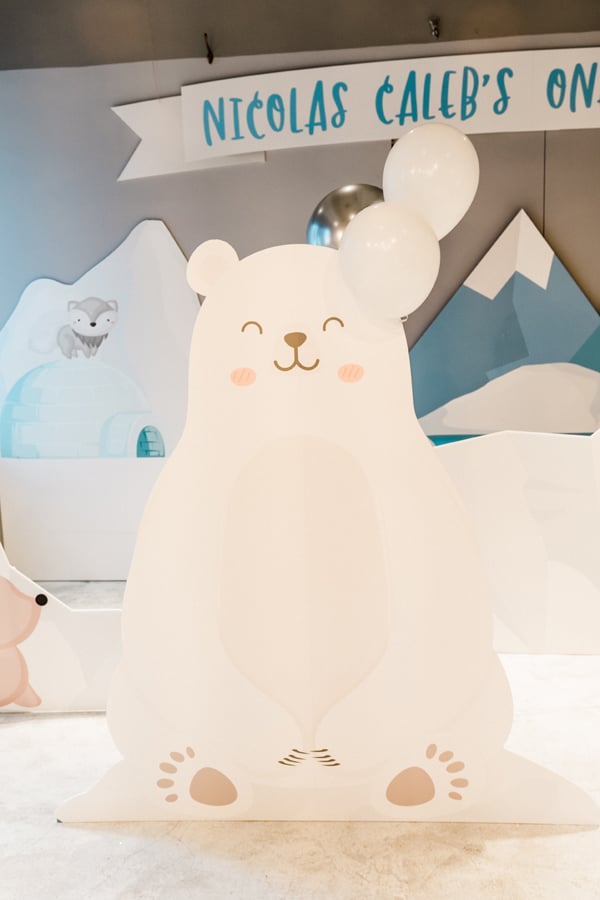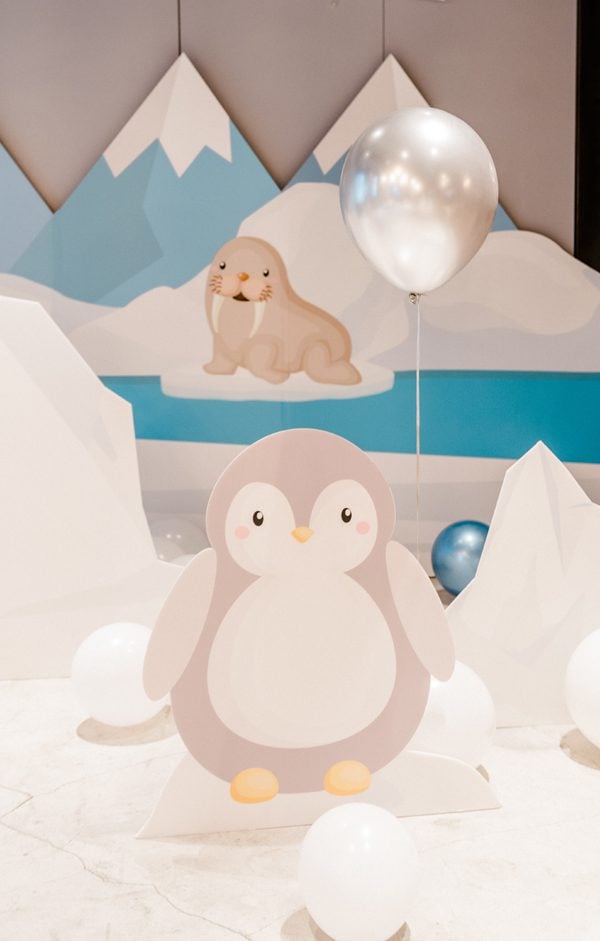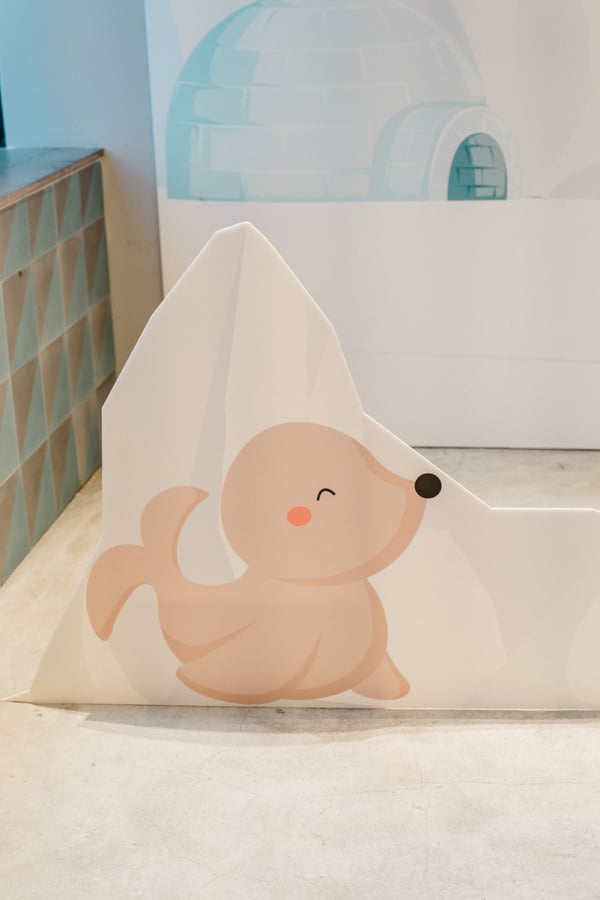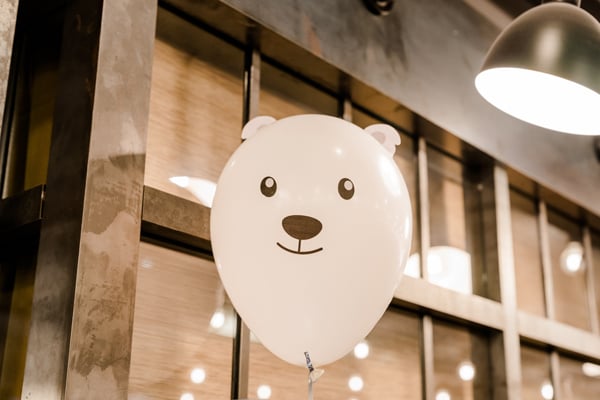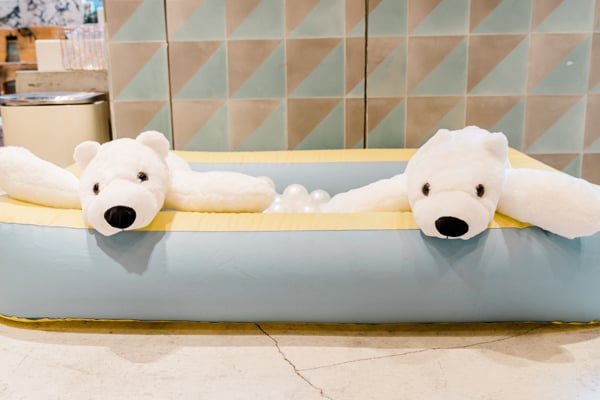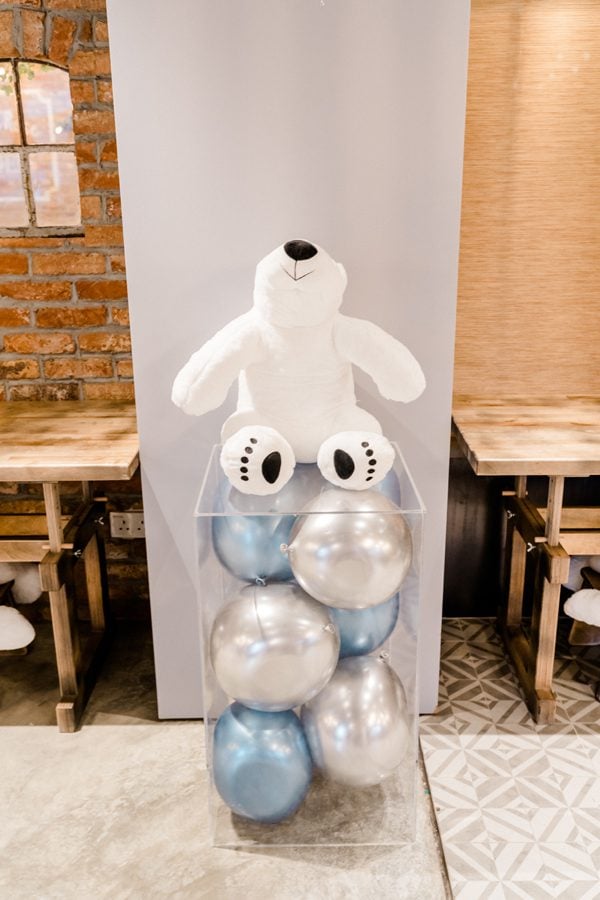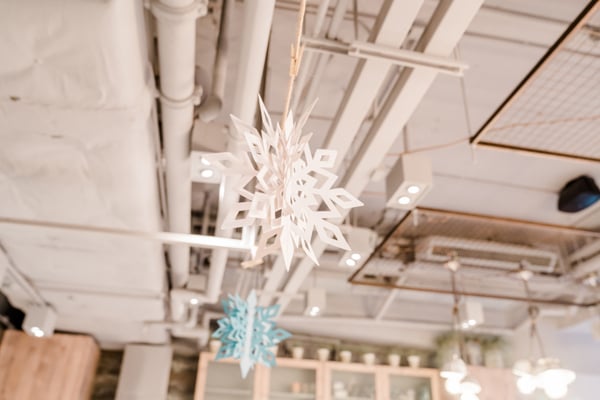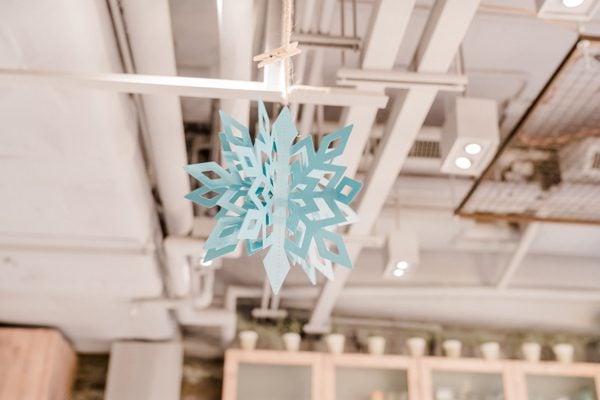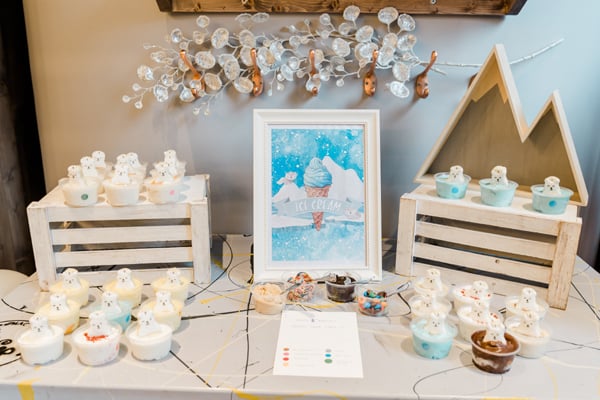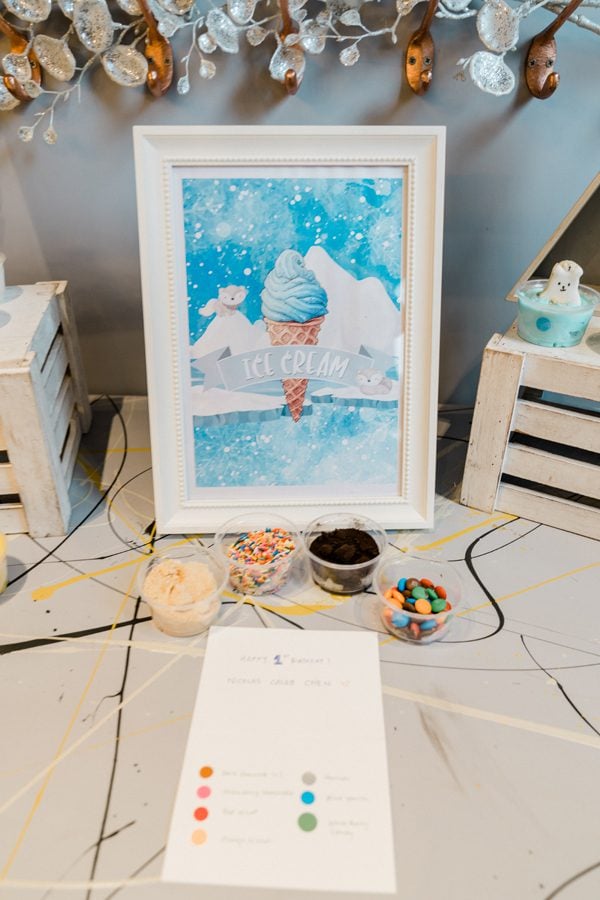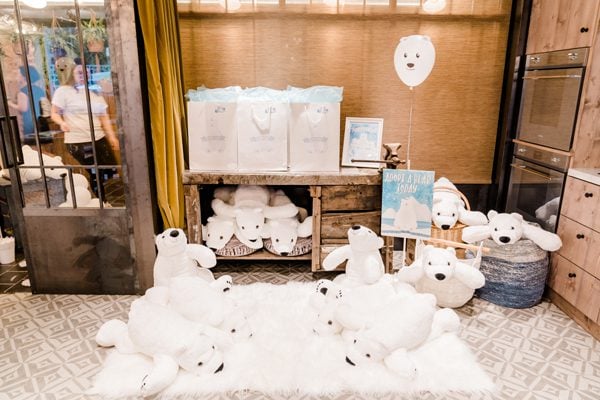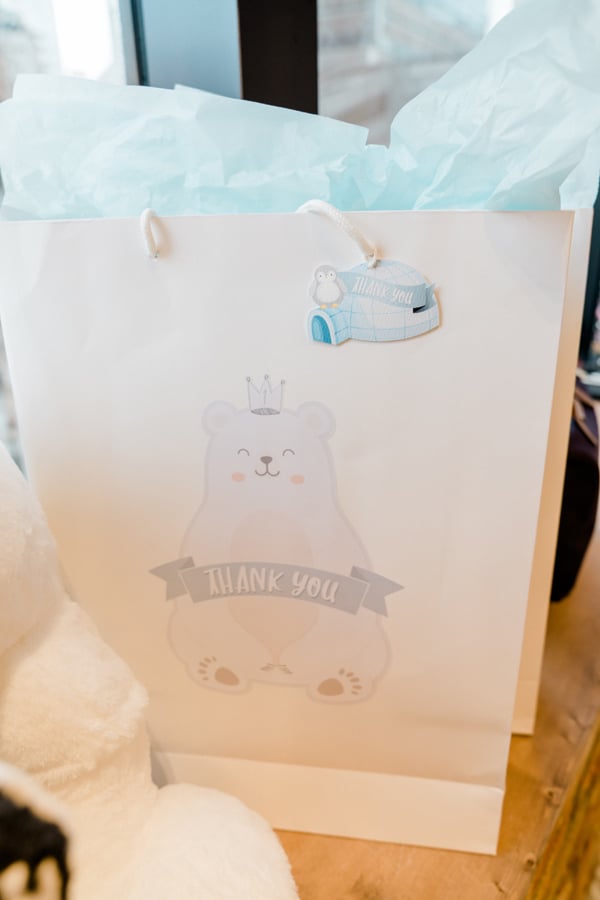 From Nestology Studio:
Carol told me that she wanted to do something unique and highly personalized for her son's first birthday. She had her heart set on a polar bear x arctic theme and wanted an extensive and detailed arctic backdrop … complete with 2D icebergs as an anchor for the party's look and feel.
Well, we don't back down from a good challenge, so we said yes! In the course of two months, we closely worked with Carol to create a main look and feel that could be translated across all prints – invitations, food labels, personalized gift tags, thank you cards, certificate cards, favor packaging, and signage. We rendered the elaborate photo wall backdrop and entrance styling to perfection.
As for the dessert and favor tables, we did a mock-up at home to make sure everything was cohesive. To top it all off, we added cute little polar bear faces to white helium balloons and centerpieces as extra styling perks. (Yes, we tend to get carried away.)
70% through the planning process, we had to deal with a venue change. While that was a curve ball, we lucked out with the new venue, Maggie & Rose in Causeway Bay with its fitting event space. They were so accommodating; it made styling a complex and elaborate party so much easier. Their staff were amazing and really cared about their customer's event experience!
For desserts, we made sure everything was consistent with our planned design suite. Maggie of The Little Whisk created cookies and cupcake toppers, showcasing the animals in our prints. Jenny of Cuppacake made this two-tiered igloo cake with perfect replicas of our arctic animals. I also asked Cuppacake to make 6 cupcakes that had 3D fondant animals to flank the cake, making it seem like the animals were celebrating Nicolas' birthday as well!
As for decorations, we had glass stands and sparkly icy white branches on the table, mirrored and marbled pedestals to showcase the 3D cupcakes, and little glittery snowballs to really transform the look. All this, plus a wooden mountain accent behind the cake (that matched with the space), and a white and silver balloon garland for the backdrop (with identical flag buntings as the prints). I guess you could say it looked pretty "cool"!
What is an arctic party without ice cream? This time, we had the pleasure of working with Igloo Ice Cream who delivered the most delicious gelato cups topped with cute little polar bear cookies. It accompanied a simple ice cream table that was designed by us.
The backdrop was a little bit of a challenge. It was the small but significant things that presented a few problems, like the light and AC switch on the wall. We had to make sure we created a backdrop that would avoid hitting the switch but also cover it in the photos – so we did a die cut mountain landscape and birthday banner, with five separate standing foam boards: a polar bear, penguin, and three icebergs. I was so glad that it came together so well, especially since it was the first thing people saw when they entered the room. It really set the tone and mood for the entire party.
I can't end this post without mentioning the favors. On top of our suggestion of donating to a related charity (in this case, for polar bears) in the guests' names, Carol also prepared huge stuffed polar bears and goodies for kids to take home. We prepared white bags with polar bear sticker labels, personalized gift tags, and blue tissue paper to package our other favor suggestions: a penguin board game and a polar bear board book, together with the donation certificate and thank you card. Extra polar bears were spaced around in different areas for kids to snuggle during the party.
We did a lot of planning and creating for this party – and it was definitely worth it! Carol had impeccable taste and amazing ideas; we were so happy to make her vision a reality.
What's your favorite details in this Boy's Winter Wonderland 1st Birthday Party? Let us know in the comments below.
For more ideas, follow us on Instagram @prettymyparty and Pinterest and join us in our private Facebook group.
Party Vendors
Styling, Design and Photography: Nestology Studio
Desserts: Cuppacake
Cookies: The Little Whisk
Venue, Catering and Entertainment: Maggie and Rose HK