Let it Snow Winter Wonderland Party
Let It Snow was the theme of this sweet Winter Wonderland Party!
This Winter Wonderland Themed Party is full of sweet winter themed party decorations, supplies, desserts, favors, and more! Adorable snowmen and snowflake desserts and decorations transformed the space into a true magical winter wonderland! Check out all of the Let It Snow Winter Wonderland Party Ideas that you can incorporate into any winter themed event for kids.
Winter Wonderland Party Ideas
Adorable Snowman Party Shirts
Snowflake Decorations
Silver Trees With Snowflake Ornaments
Cute Snowman and Snowflake Chocolate Covered Oreos
Sweet Snowman Cake Pops
Cute Let It Snow Snowman Banner
Winter Wonderland Snowman Party Printables
Flocked Tree Decorations
Coconut Shreds Made To Look Like Snow on Dessert Stands
"Snow" Marshmallow Push Up Pops
See also:

Winter Wonderland Party Supplies: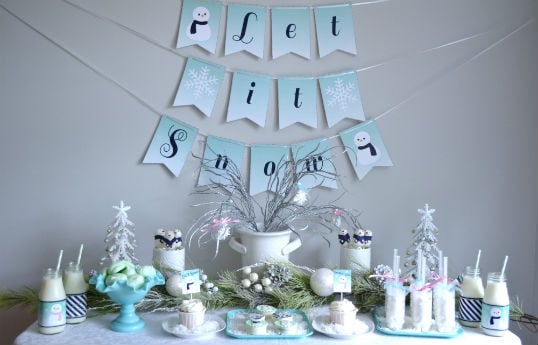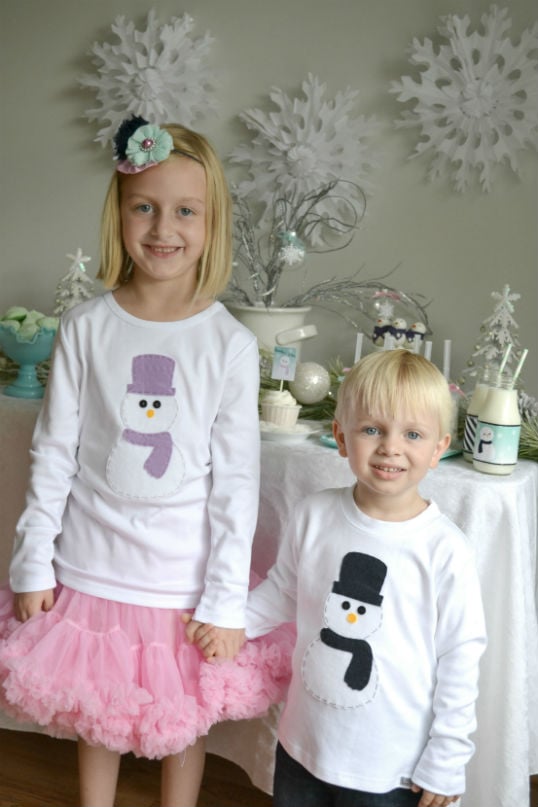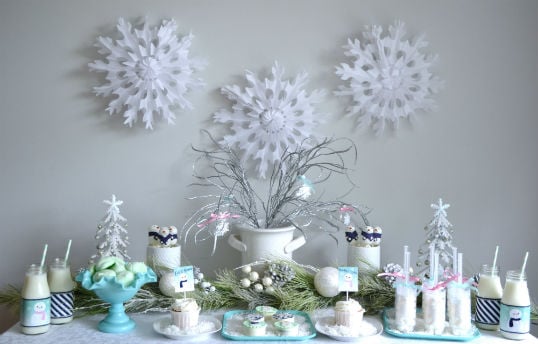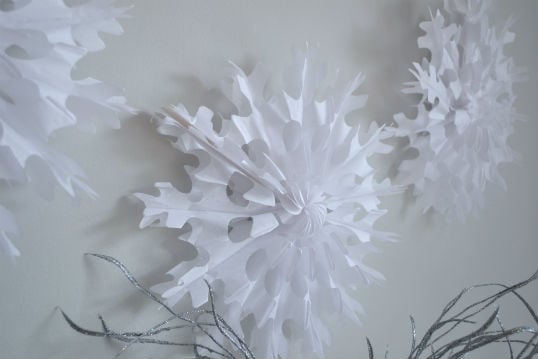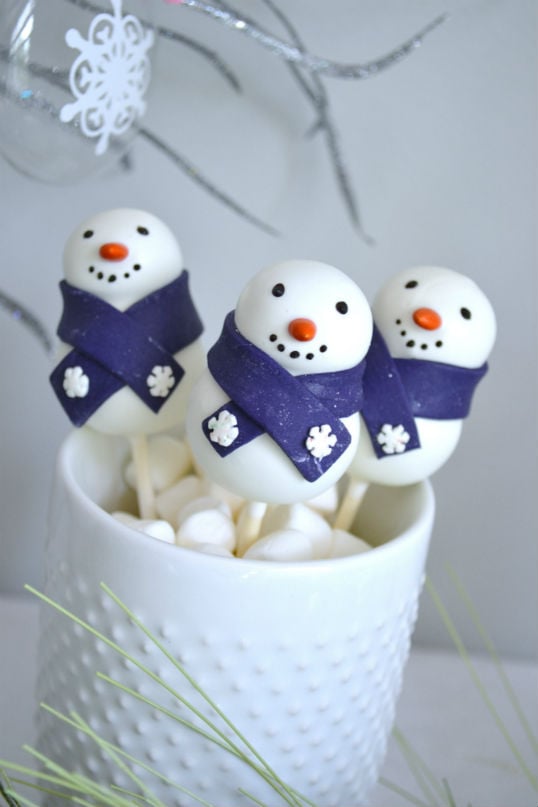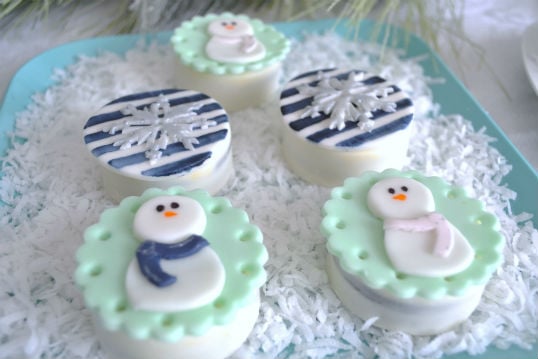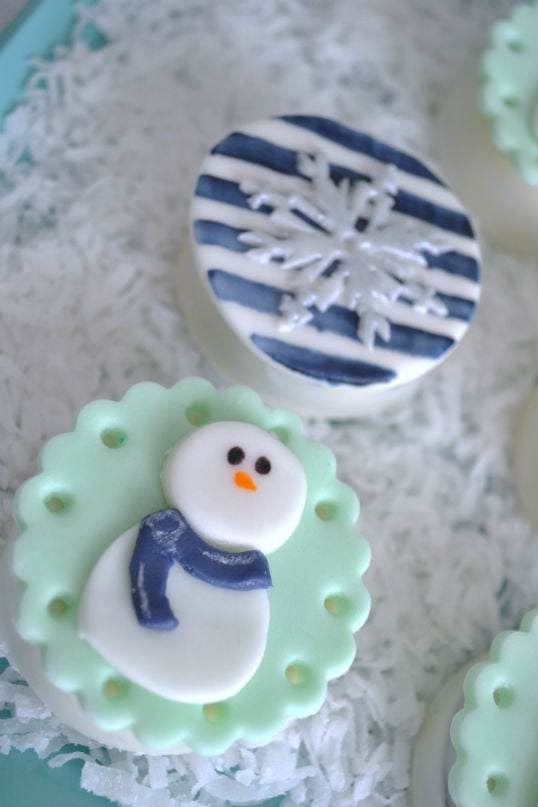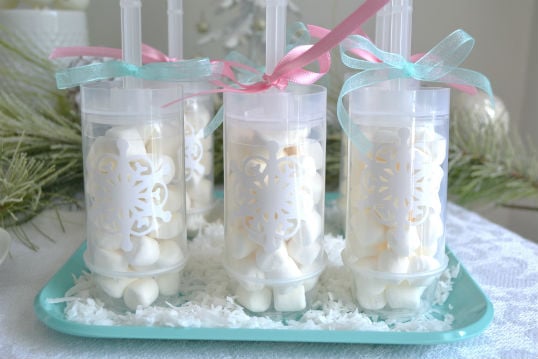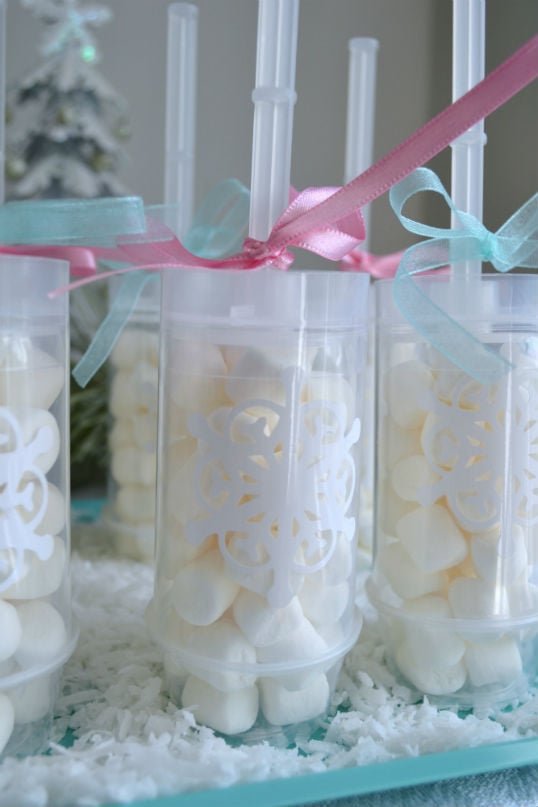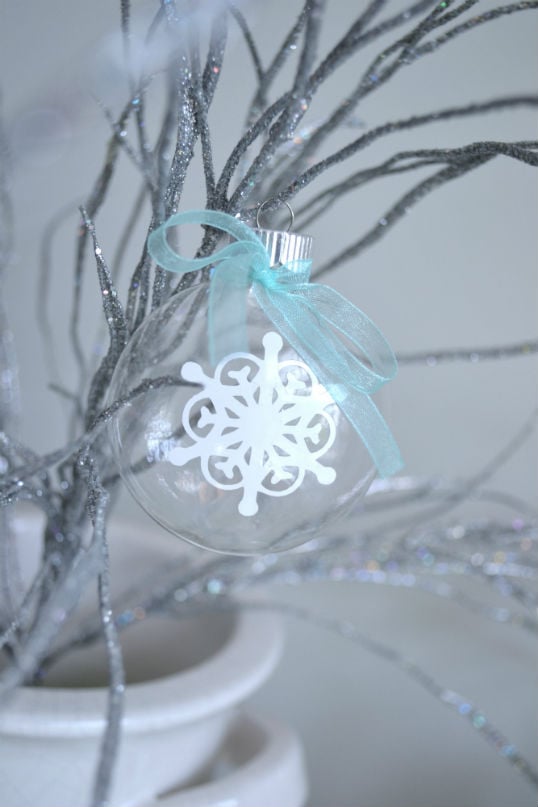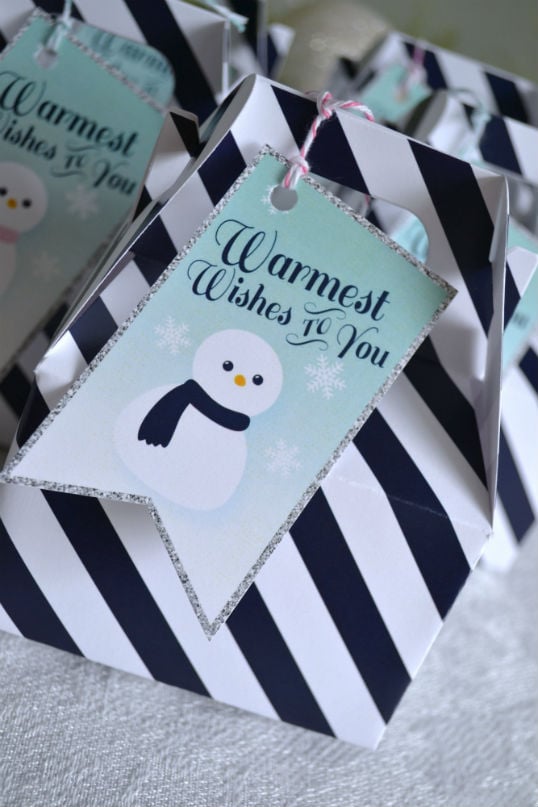 From Michele of Sweet Threads Clothing Co.: Let it snow, let it snow, let it snow! The holidays are here and what better way to celebrate then with a Let it Snow Winter Wonderland Party. Set with snowmen, sweet treats and more it's a perfect party to ring in the new season!
Pam of D&P Celebrations designed a beautiful set of printables that was gender neutral friendly. A navy, mint and sugar plum color palette made it easy to mix in softer colors of white and silver and set the tone for a picturesque tablescape. A large white ceramic pot and silver branches from the store made the perfect centerpiece and we hung glass ornaments from I Have A Favor off the branches. We also purchased a large piece of decorated garland from the craft store and placed it along the length of the table. Both pieces really set the tone for our winter wonderland theme. We then hung paper snowflakes from Party On! Designs as a backdrop on our wall.
Sweets galore completed our table with snowmen cake pops, mint chocolate chip meringues, cupcakes, chocolate covered Oreos with fondant toppers and marshmallow filled push up pops. For favors, each guest took home a bag of cotton candy and a gable box filled with sweets and an ornament.
The kids had a blast celebrating the winter season! Happy Holidays!
What's your favorite details in this Let It Snow Winter Wonderland Party? Let us know in the comments below.
For more ideas, follow us on Instagram @prettymyparty and Pinterest and join us in our private Facebook group.
Party Vendors
Party Styling: Michele Brown, Sweet Threads Clothing Co.
Party Design & Printables: D&P Celebrations
Party Supplies: Party On! Designs
Cake Pops: EZ Favors Lollipop Shop
Fondant Toppers & Chocolate Covered Oreos: 4KidsCakes
Cotton Candy Bags: Soiree Event Design
Gable Boxes: D&P Celebrations
Push Up Pops & Glass Ornaments: I Have A Favor
Shirts: Sweet Threads Clothing Co.
Headband: B's Bows