Ariel Under the Sea Birthday Party
What little girl wouldn't absolutely love an Ariel Under the Sea Birthday Party for their big day?!
This special Ariel Under the Sea Birthday Party was EVERYTHING and more! Sugar Pink Designs did an incredible job on many of the DIY and handmade goods that were designed throughout the event. It definitely did not disappoint the birthday girl and all of her excited friends. Especially when none other than Ariel, from A Storybook Party showed up to have fun with the girls! We can just hear their sweet little squeals of delight now!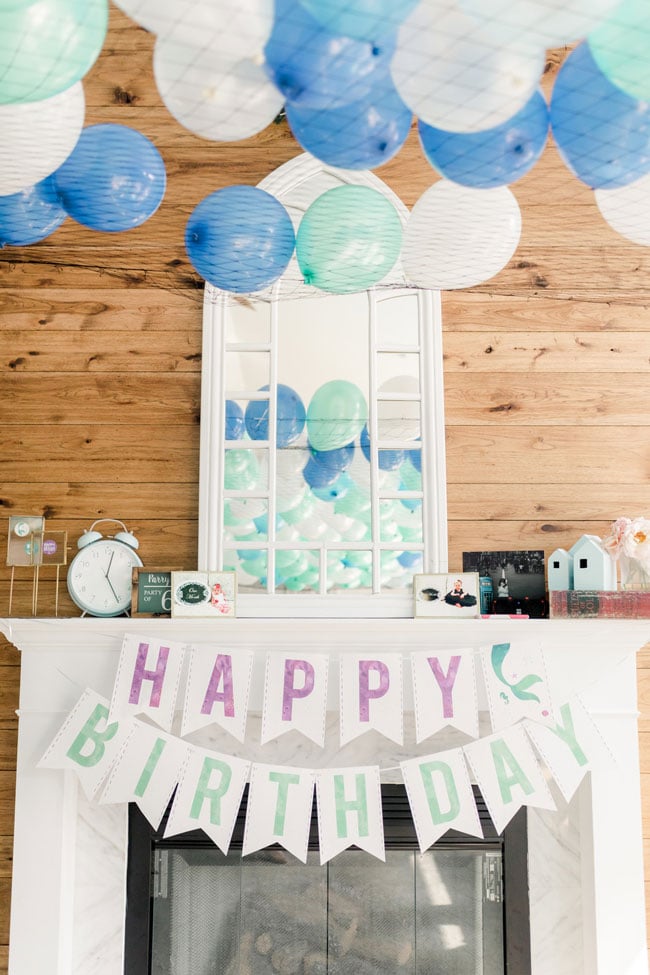 Ariel Under the Sea Birthday Party Ideas
DIY fishnet overhead balloon installation for a true Under The Sea feel
The real Disney Princess Ariel making a stop to spend time with the birthday guests
Rainbow mermaid cupcakes with tail toppers
Gorgeous Happy Birthday banner welcoming everyone to the celebration
Easy food ideas, including gold fish crackers for snacks
Fun party favors, including The Little Mermaid Golden Book and other Little Mermaid party supplies
Cute "Let's Shell-abrate" napkins and plates
Invitations inviting all guests to bring their best Disney dress to change into for the Little Mermaid party
Party games, including all guests working out their "Mermaid Name"
Fun spa treatment activities for all of the girls, including manicures and "mermaid scale" paint applications
Amazing DIY Ariel Birthday Decorations throughout the event with a fun color palette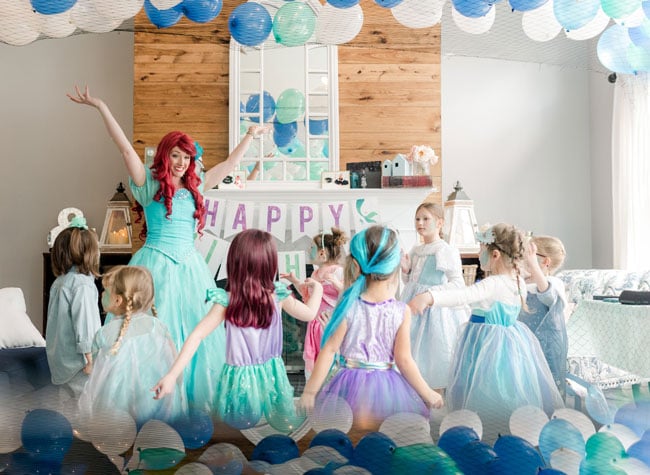 Ariel Under the Sea Birthday Party Supplies and Decorations:
See more Under the Sea party ideas here: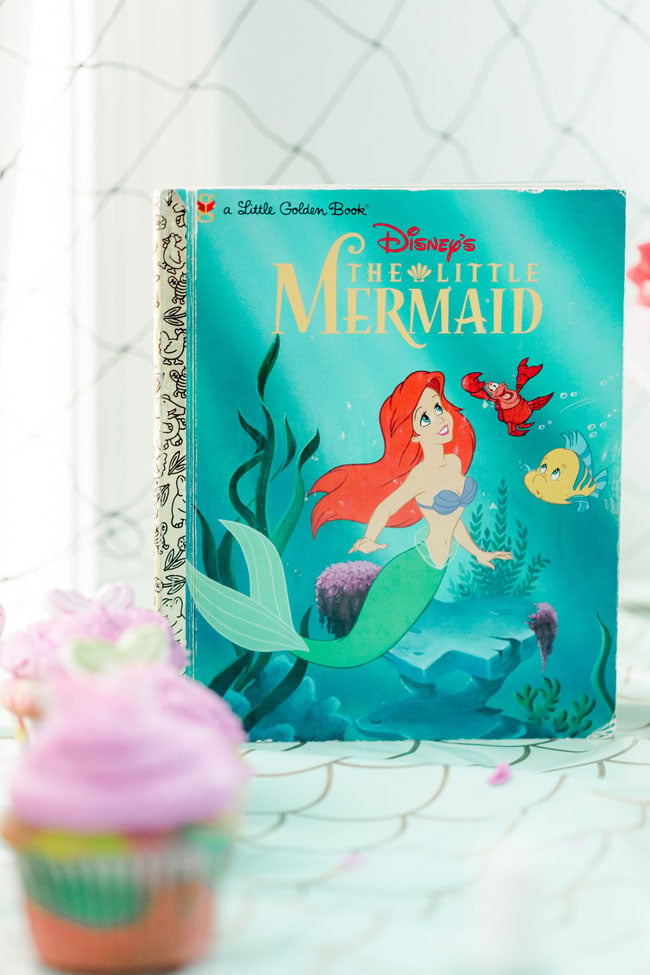 Our favorite detail from this incredible Ariel Under the Sea Birthday Party? It has to be the fishnet on the ceiling holding all of the balloons. Especially with the lights in it! It just gives the perfect under water illusion and is absolutely breathtaking. What a fun idea!
And of course… ARIEL! In the flesh! These girls were all prepped with the spa fun they had and looked their best for the Disney Princess. We're sure this party will be a special memory for all of the little girl's in attendance, especially the birthday girl!
How about you? What are your favorite details? Let us know in the comments below!
For more ideas, follow us on Instagram @prettymyparty and Pinterest and join us in our private Facebook group.
Party Vendors