Tutti Frutti Food Truck Party
This colorful and vibrant fruit themed third birthday is the perfect girl's party theme!
Watermelons, kiwi and strawberries oh my! This Tutti Frutti Food Truck Party by Cristina Beltran from PuroLove, of Bogotá, Colombia, is super adorable! Fruit themed party supplies and decorations, along with a fun tutti frutti birthday cake, cookies and macaroons, make this party picture-perfect! The lucky birthday girl got to have fun in her very own cardboard food truck that was decorated with colorful fruit to match her party decorations. How fun! Any little girl would love to have a tutti frutti birthday party like this one!
If you need some awesome tutti frutti party ideas, get some great inspiration from this colorful fruity celebration!
Tutti Frutti Party Ideas
Fun, colorful tutti frutti birthday cake
Awesome fruit-inspired party plates
Fabulous pink, blue and gold balloon garland
Super cute fruit themed sugar cookies and macaroons
Fun fruit-themed food truck
Gorgeous colorful flower decor
Watermelon 3 dessert table backdrop
Pineapple and watermelon themed snack boxes
Fruit themed drink and favor labels

Tutti Frutti Party Supplies and Decorations:
See more Tutti Frutti Parties here: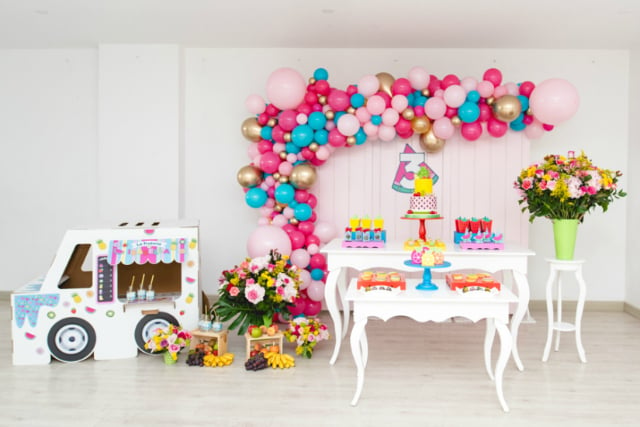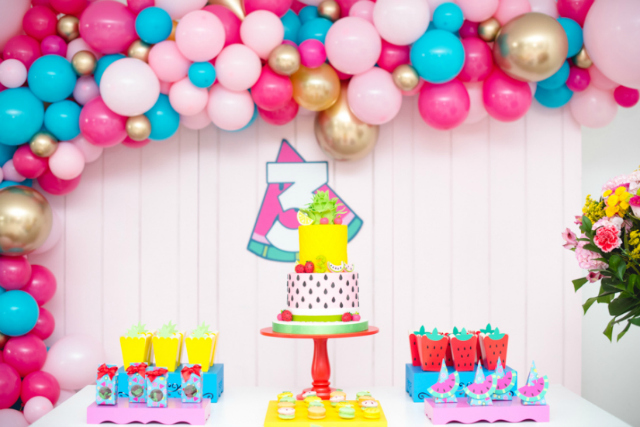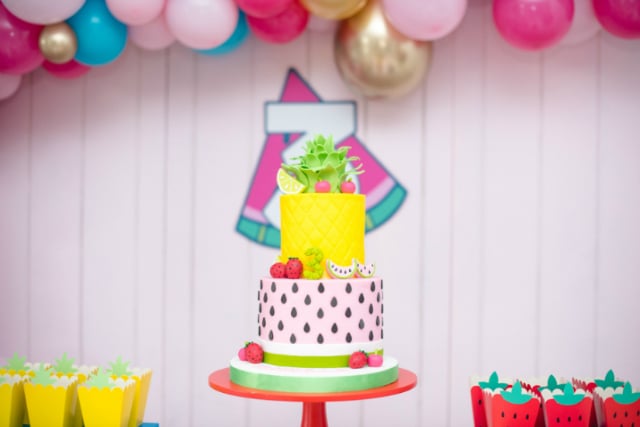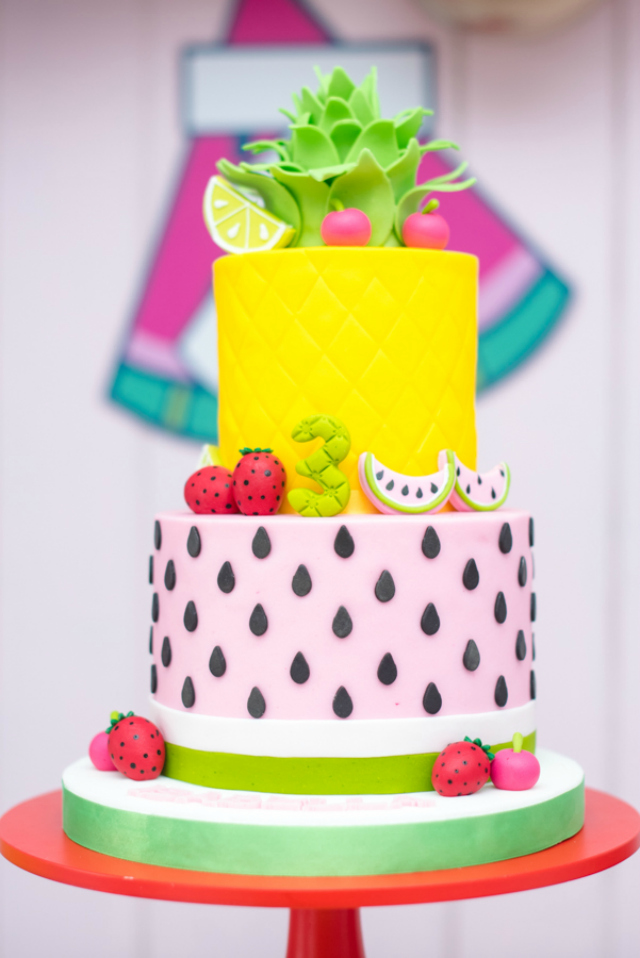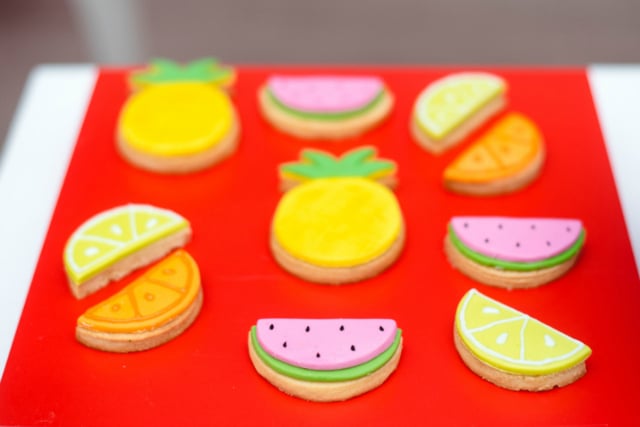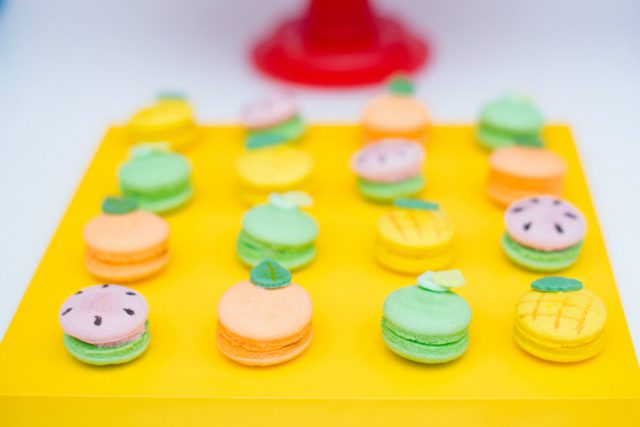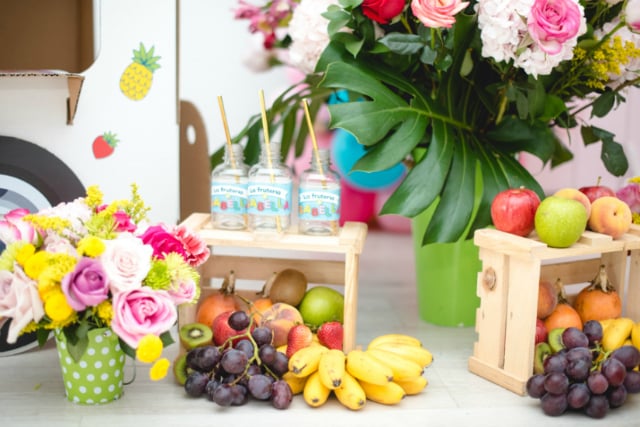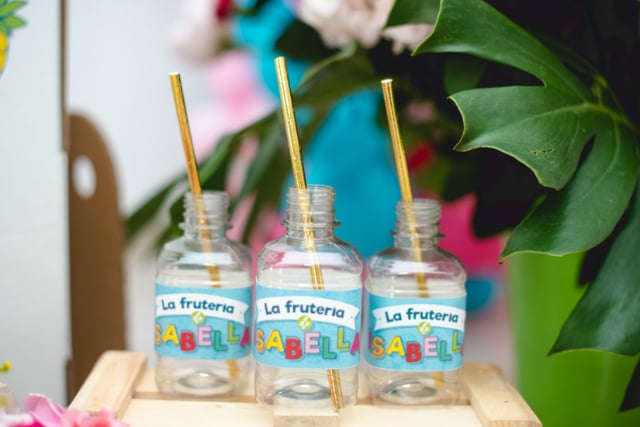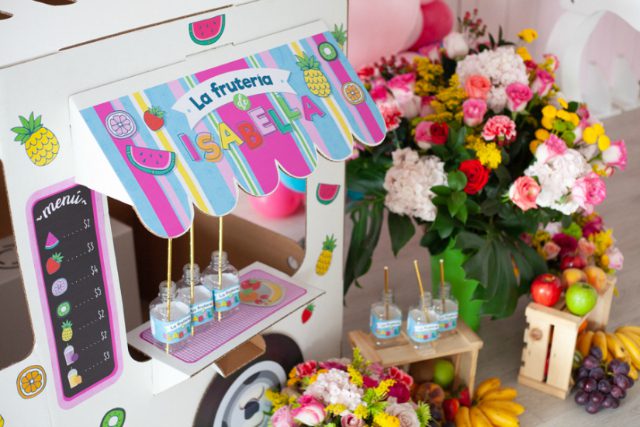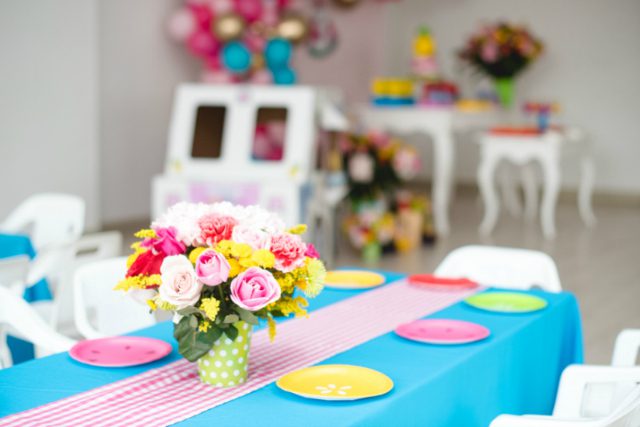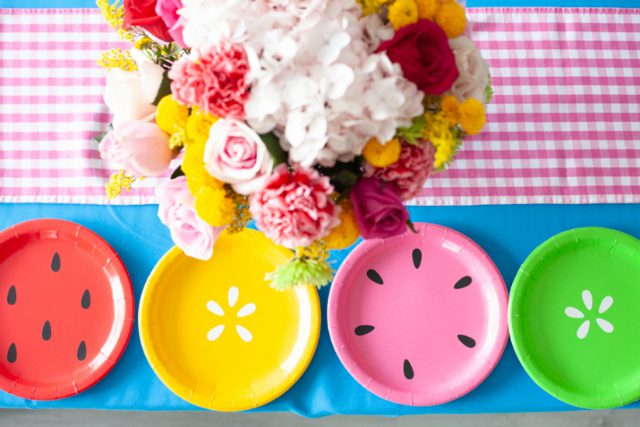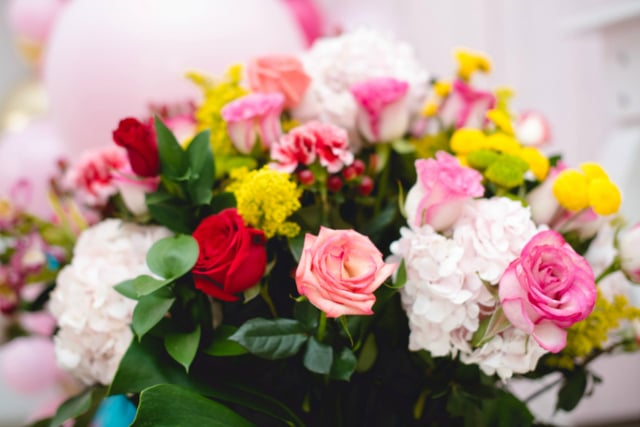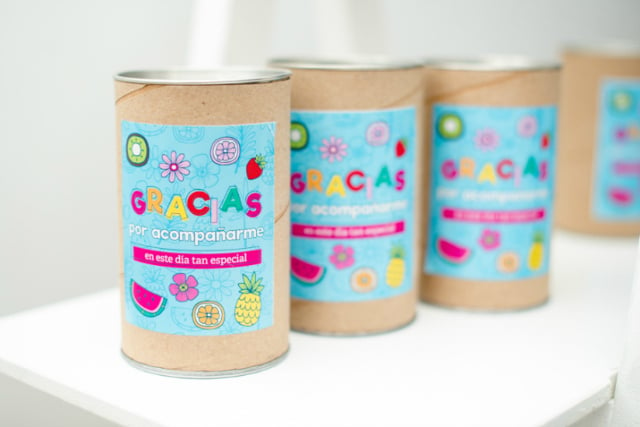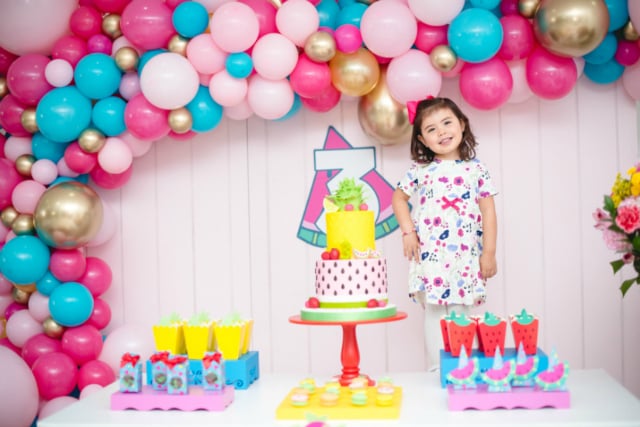 From Cristina: "Isabella's mom didn't want to throw a party full of candy and sweets, so we opted for fruits instead. I love this local shop here in Bogotá that has a lot of toys made from cardboard, so I decided to use their food truck as a fruit truck, which all the kids loved!"
Party Vendors
Event Design and Graphic Design: PuroLove
Photography: Telerin
Cake and Cookies: Cinnamon Shuga
Macaroons and chocolate strawberries: Eclat Pastelería