23 Tutti Frutti Themed Birthday Party Ideas
We can't get over the colorful, fun and fruit-inspired Tutti Fruity Party Theme. This theme has really exploded in the party world and we can see why. There are so many fun ideas you can do and the bright colors and adorable fruits make this theme one of our favorites. It's perfect for any age, especially a first birthday party! Here are 23 Tutti Frutti Themed Birthday Party Ideas that you can incorporate into your party.
See more party ideas: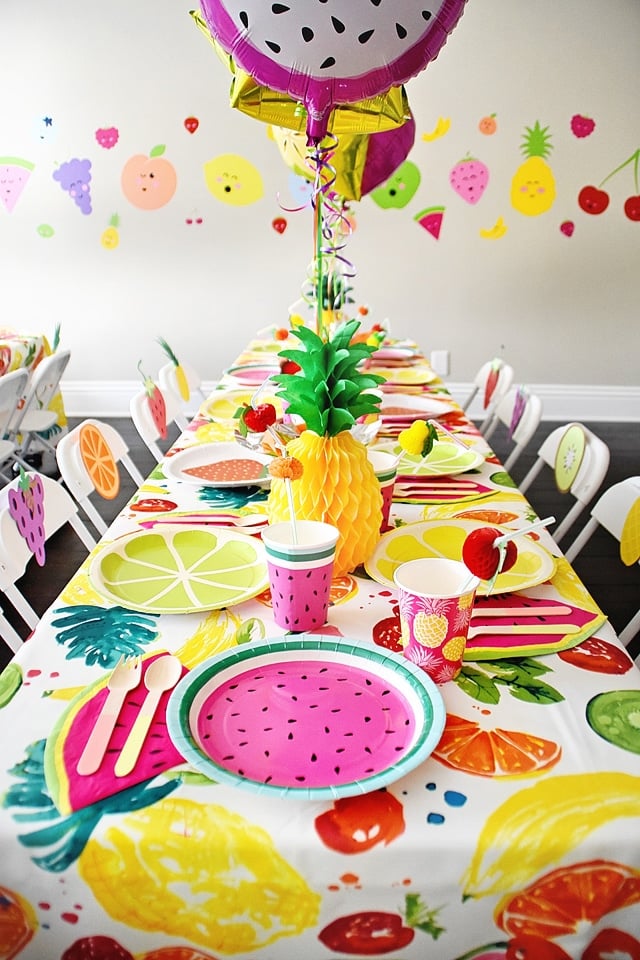 We absolutely adore this fun Tutti Frutti Party Table! How can you not have a smile on your face when you enter this party?! We love the colorful fruit table cover, fruit paper plates and the fruit on the back of the chairs!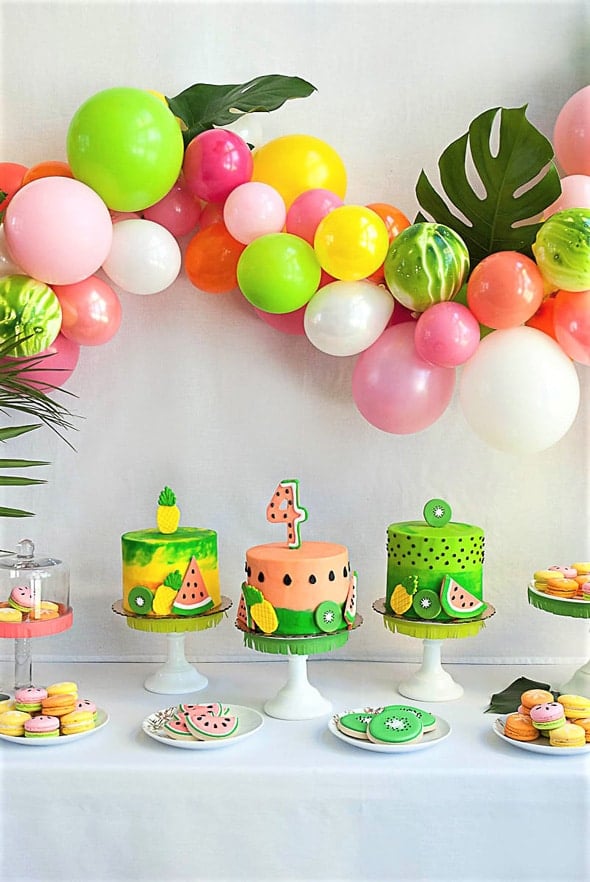 This fun Tropical Tutti Frutti Cake Table features a fun balloon decoration as the backdrop and awesome tutti frutti desserts! How cute are those cakes?!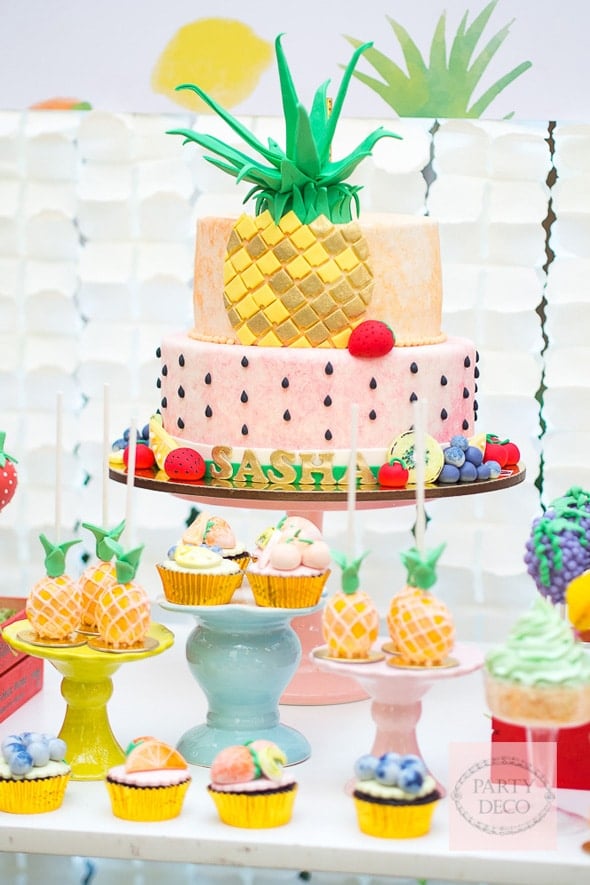 This Summer Fun Tutti Frutti Birthday Cake features a watermelon bottom and pineapple top. Other desserts include pineapple cake pops, cupcakes topped with an array of fruit and more!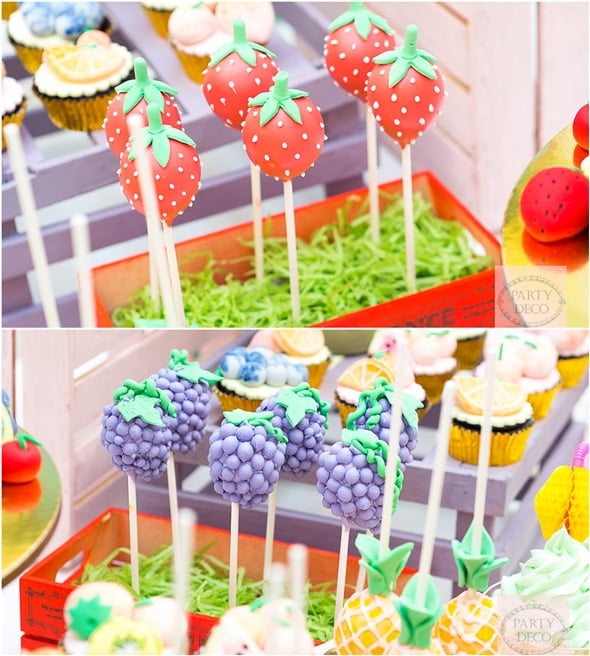 How adorable are these Summer Fun Tutti Fruity Party Desserts?! The grape and strawberry cake pops are perfection! We're loving these 23 Tutti Frutti Themed Birthday Party Ideas! Are you?!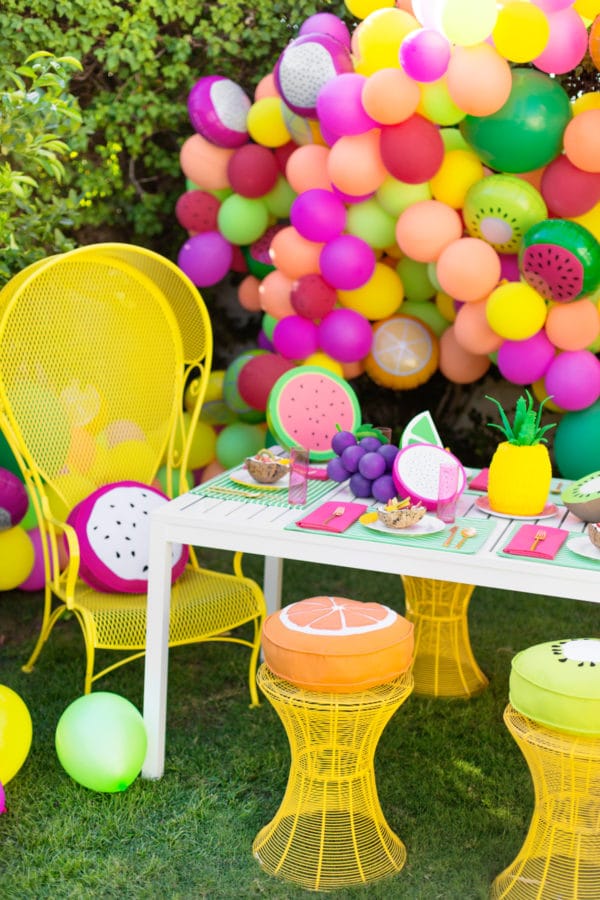 This Fruit Garden Party just scream F.U.N.! The balloons, bright colors and fabulous fruit decor really make this party fabulous! This would be a perfect bridal shower theme as well!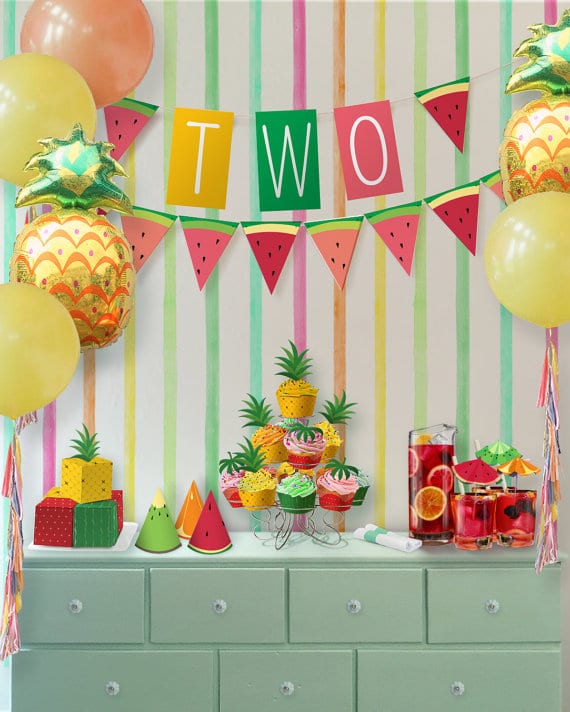 This Tutti Frutti Dessert Table features a fabulous green dresser, awesome watermelon banner printables and fun tutti frutti balloons!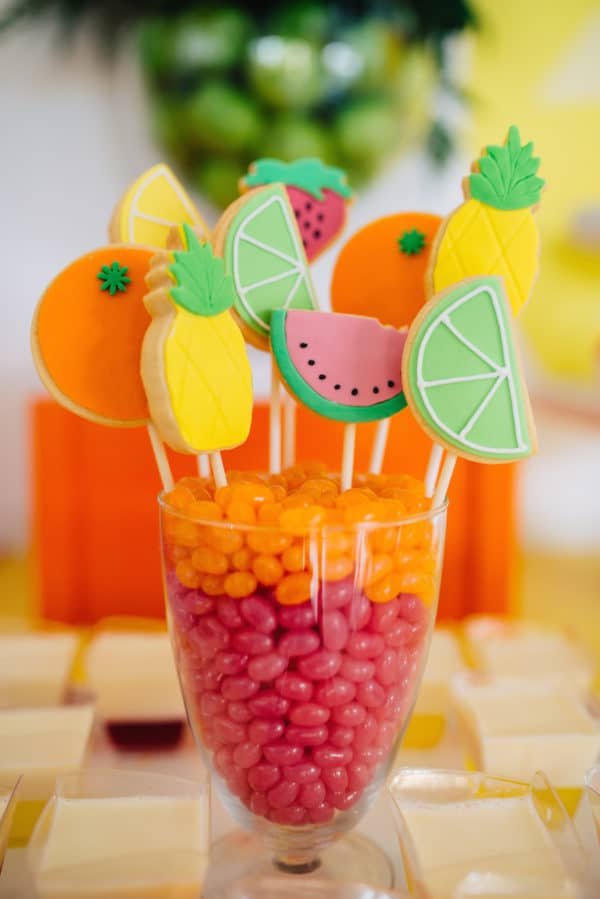 How cute are these Fruit Cookie Pops?! Add some colorful candy and stick the lollipop cookies in for a great display on your dessert table!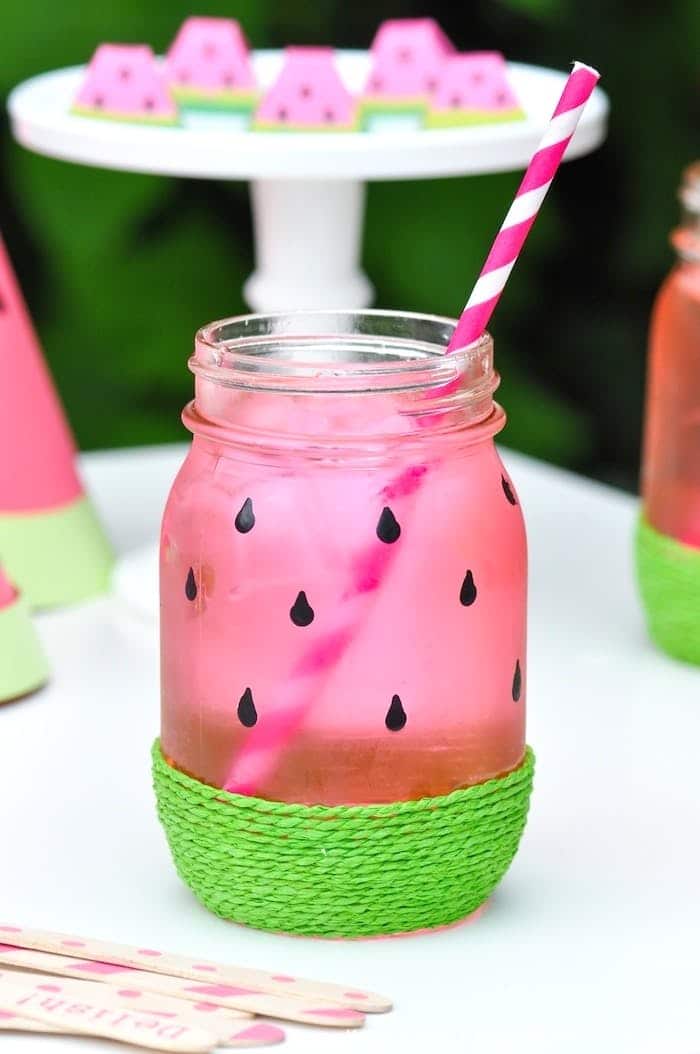 These fun DIY Watermelon Mason Jars are the perfect added detail. Guests can drink in style with these pretty jars!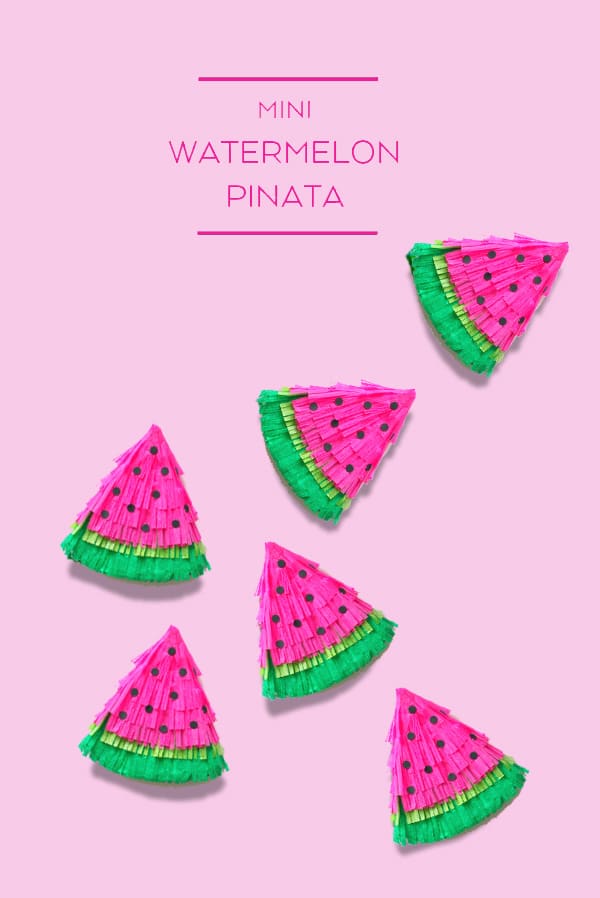 Everyone will adore these DIY Mini Watermelon Pinatas! Give them as party favors or use them as fun party decorations!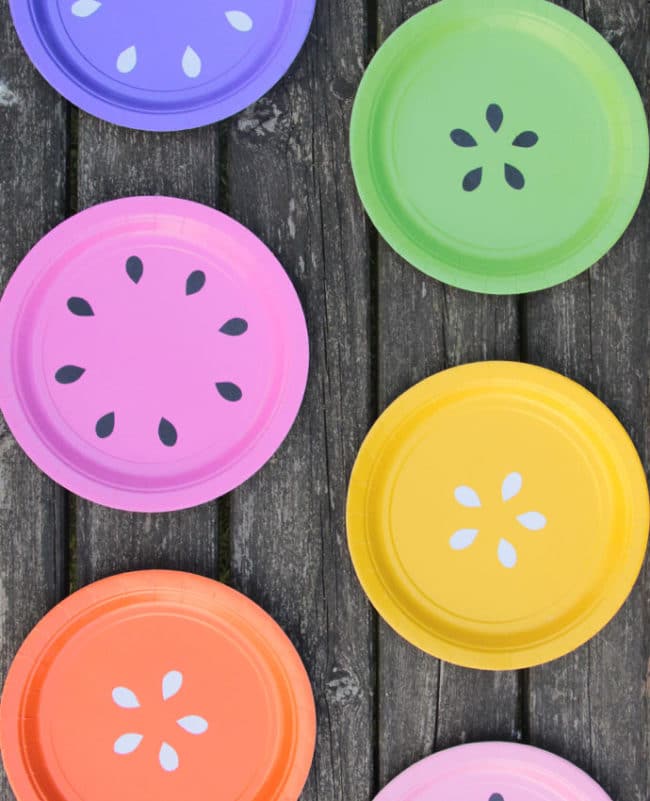 These fun DIY Fruit Inspired Plates are a must-have for your party! They are so easy to make and everyone will LOVE them!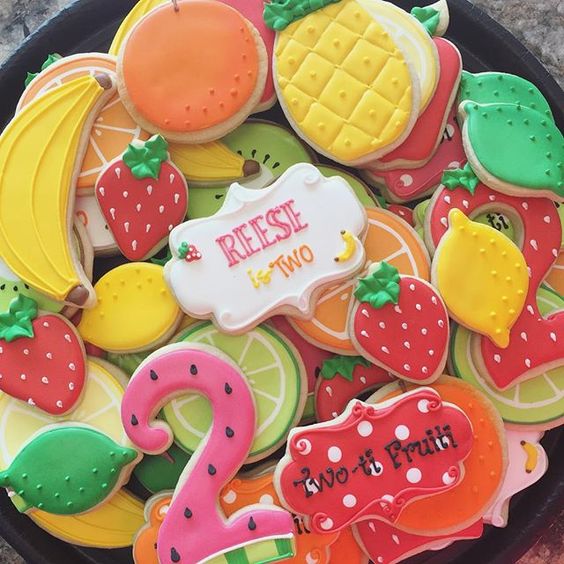 These fun Tutti Frutti Cookies would make a great addition to your sweets table!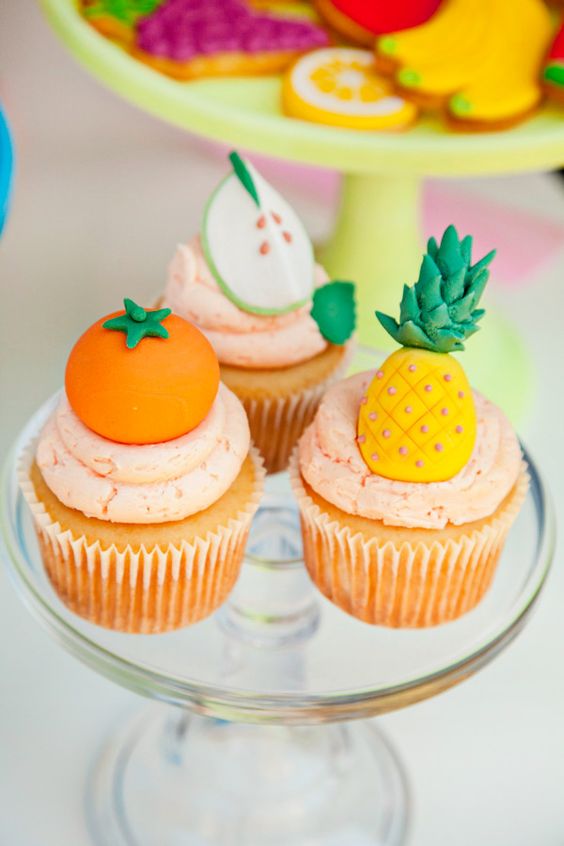 We love these Tutti Frutti Cupcakes topped with fruit!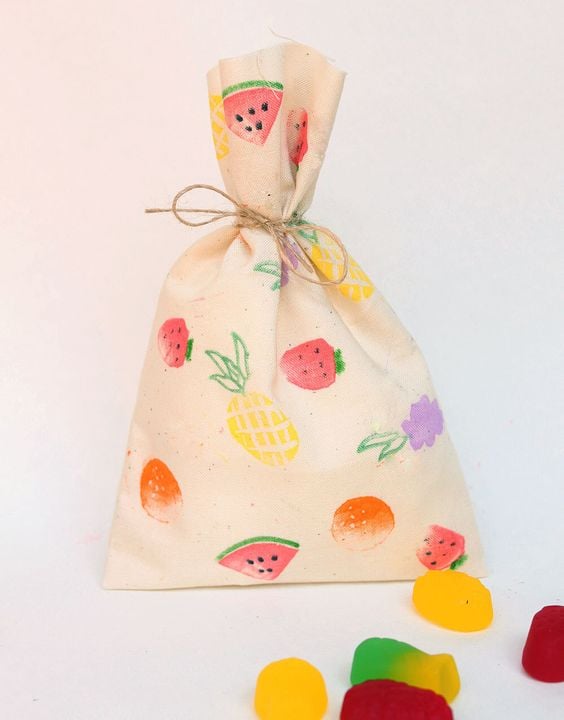 These cute Tutti Frutti Favor Bags are perfect for this theme. Add some candy or gifts for the perfect take-home!

It certainly is party time with this fun and colorful Tutti Frutti Birthday Party! Everything from the cake to the decor looks fabulous!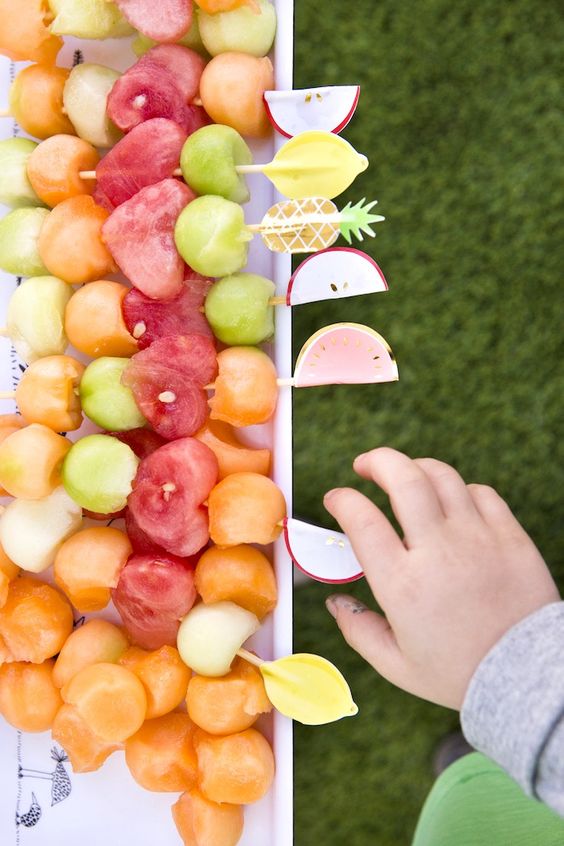 Add delicious Fruit Kabobs to your party menu!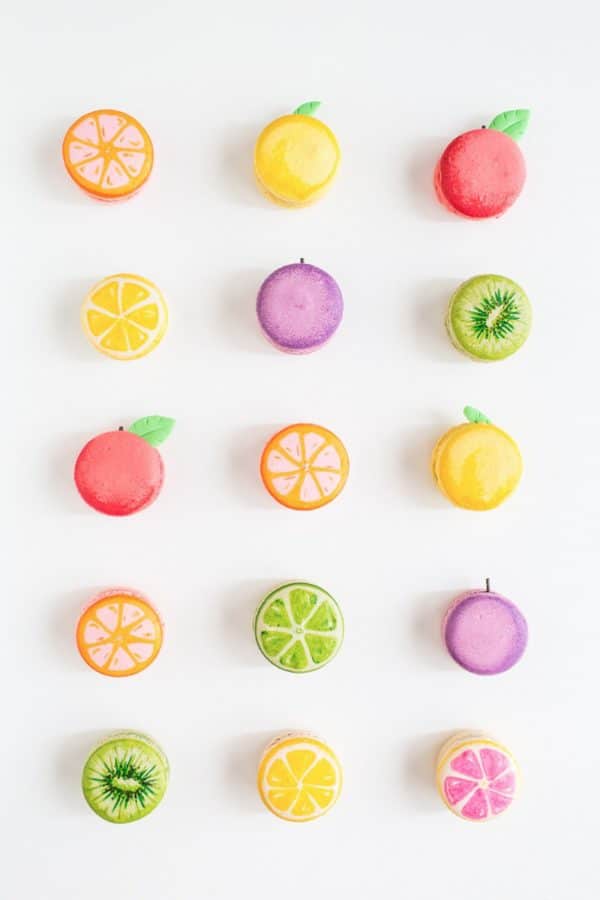 These colorful DIY Fruit Macarons are too cute and perfect for this theme!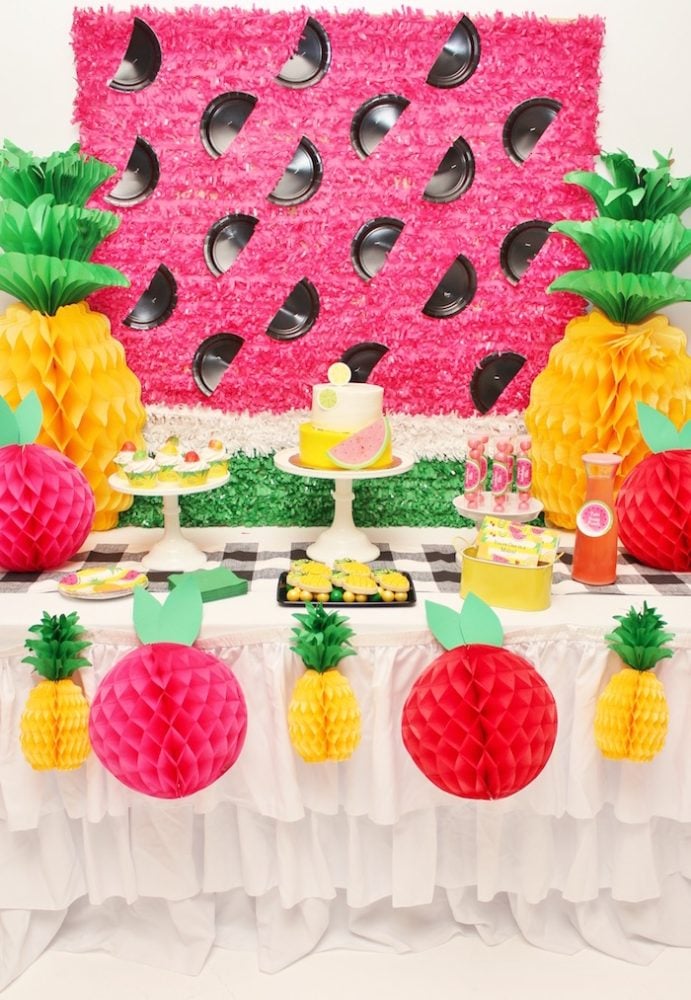 We're gushing over this awesome Tutti Frutti Dessert Table! How awesome is the watermelon backdrop?! PERFECTION!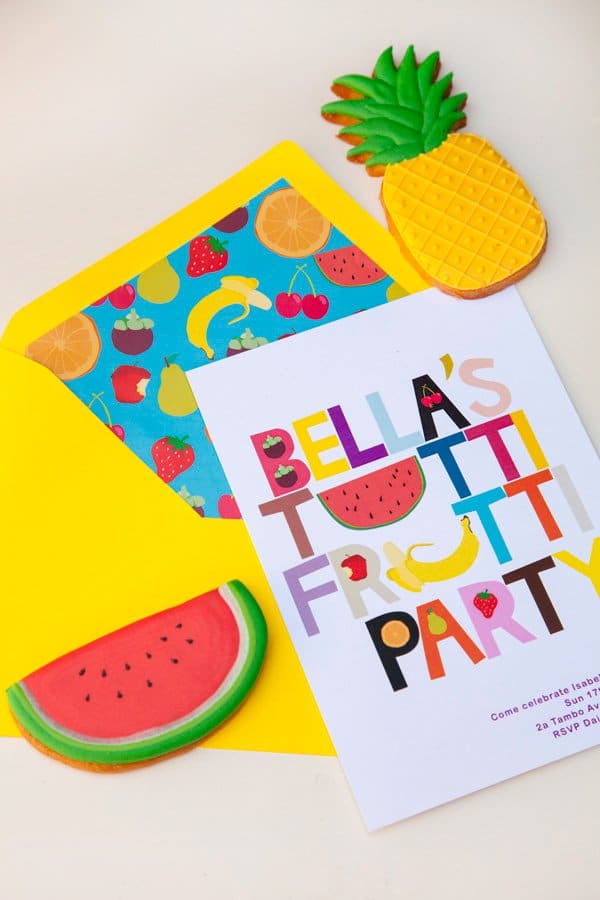 This fun Tutti Frutti Party Invitation is the perfect way to let your guests know how awesome your party is going to be!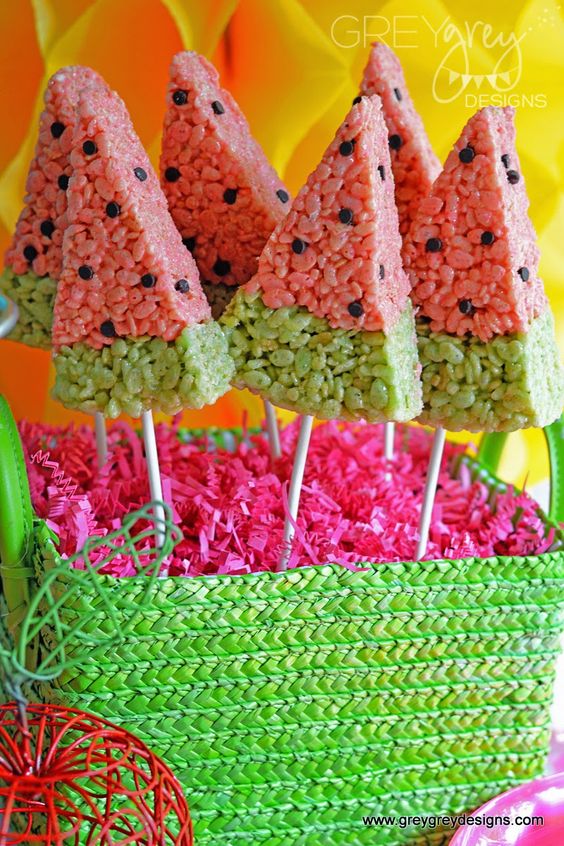 These Watermelon Rice Krispie Treats will be a hit at your Tutti Fruity Party!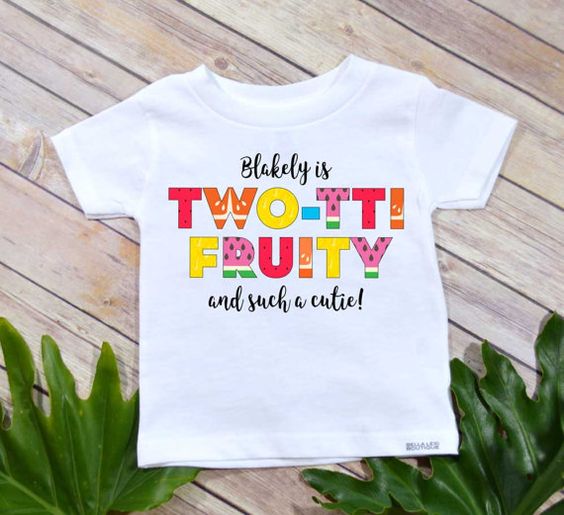 You definitely have to dress the part for your birthday with this Tutti Frutti Birthday Shirt!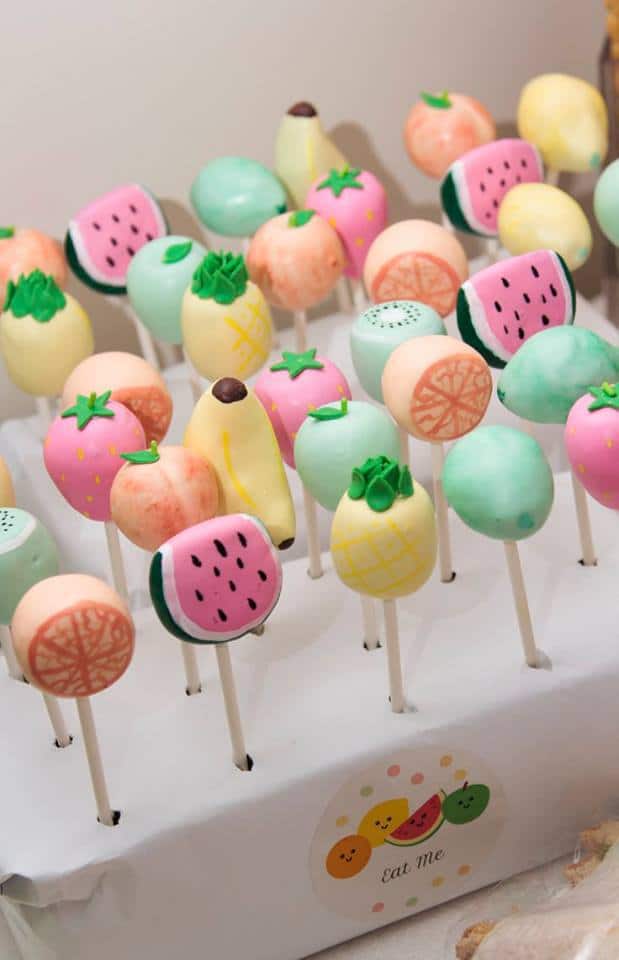 These adorable Tutti Frutti Cake Pops will make a wonderful addition to your array of party desserts!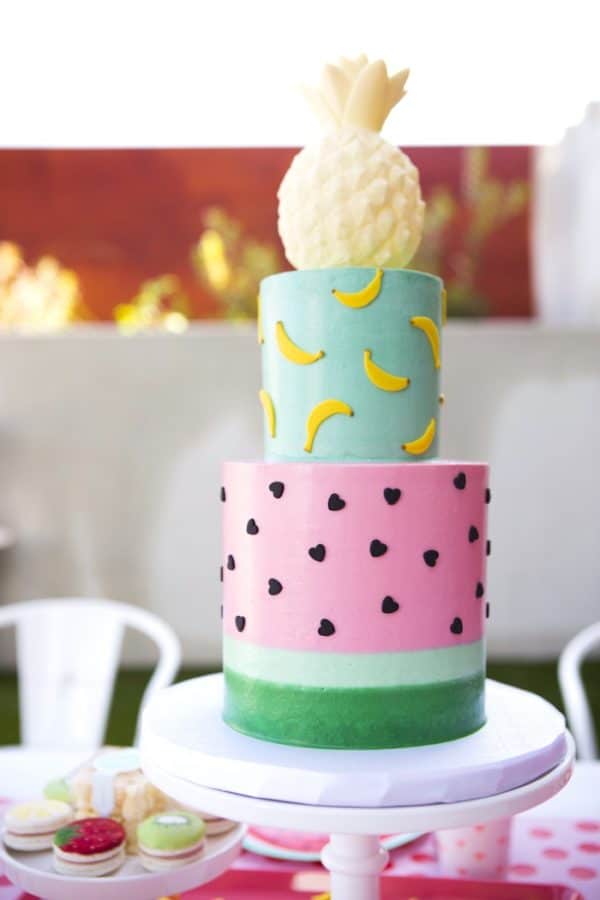 This awesome Tutti Frutti Birthday Cake will make a great centerpiece on your dessert table! These 23 Tutti Frutti Themed Birthday Party Ideas are fabulous!
Which of these 23 Tutti Frutti Themed Birthday Party Ideas are your favorites? Let us know in the comments below!
For more party ideas, follow us on Instagram @prettymyparty and Pinterest and join us in our private Facebook group.
Shop Tutti Frutti Party: