19 Most Creative Kids Christmas Trees
19 Most Creative Kids Christmas Trees
Decorating your traditional Christmas tree with your family can be fun, but what about making it all about the kids this year and decorating a tree or trees with their favorite cartoon character or characters! How much fun would that be? Check out the 19 Most Creative Kids Christmas Trees for ideas that you and your family can use this year when decorating your fun character tree! Ps. Be sure to check out our awesome Stocking Stuffer Gift Guide.
Disney Inside Out Tree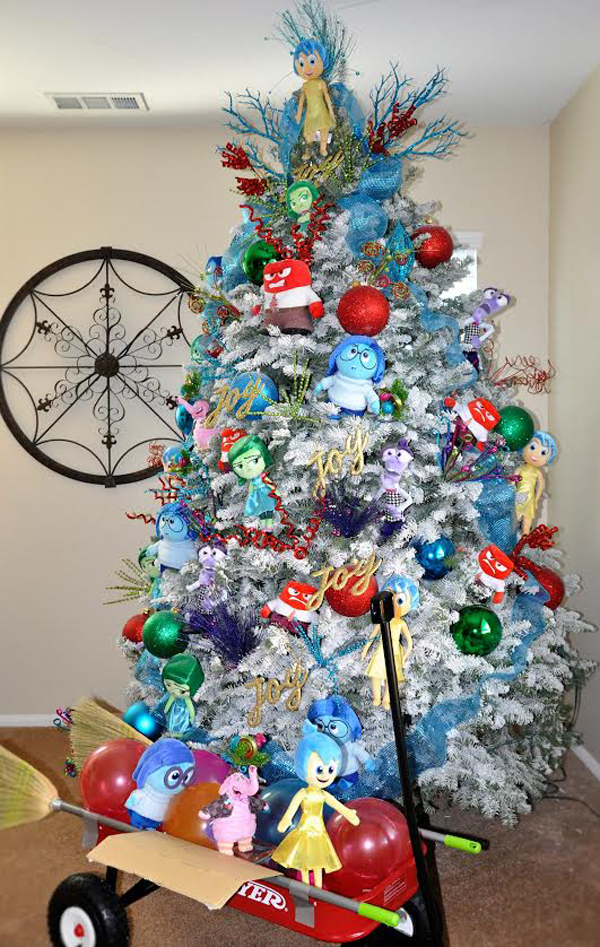 Your kids will definitely go crazy over this fun holiday idea! If you don't want to turn your main Christmas tree into a character tree, why not get another tree that is just for the kids for their favorite theme or character?! You can even get a smaller tree and turn that into something truly magical! Whether your children love Mickey or Minnie Mouse, Avengers, or Legos, there are so many ideas for a fun kids Christmas tree. I couldn't find a Paw Patrol tree. My son loves Paw Patrol! If you find one, let me know! What Christmas tree would your kids love from this list? Let us know in the comments below. Or if you've ever done a fun kids character Christmas tree let us know all about it below!
And that's not all … check out these fun holiday features on Pretty My Party:
SaveSave