Free Elf on the Shelf Cutout Printables
Are you looking for creative and different Elf On the Shelf Printables? Check out these fun Elf on the Shelf Cutouts!
Are you looking to have some creative fun with your Elf on the Shelf this holiday?! If so, we have these adorable Free Elf on the Shelf Cutout Printables for you thanks to Perfectly Printables. Our Elf Jinxy had a festive time with them too! Just think of it as your elf's holiday photo booth! The kids will love this idea! Also, be sure to check out these 4 fabulous Elf on the Shelf arrival ideas. Speaking of the elf's arrival, it's also time to get some ideas ready for your elf! There are tons of creative Elf on the Shelf ideas and printables that are both fun for the parents as well as the kids.
Some of our favorite elf ideas include:
Elf making a "snow angel" in a bed of sprinkles

Elf having a "snowball fight" with Barbie using marshmallows

Elf zip lining using ribbon and a candy cane

Elf riding in a "hot air balloon" aka underwear tied to balloons

Elf building a snowman with toilet paper

Elf bundled up in the refrigerator with a "blanket" aka dishcloth
Do you have a favorite elf antic? We would love to hear about it. Let us know in the comments below! Plus, if you use our elf cutouts, be sure to take a photo and tag us on Instagram @prettymyparty with the hashtag #prettymyparty. What fun memories the kids will have of all of those holiday elf on the shelf antics!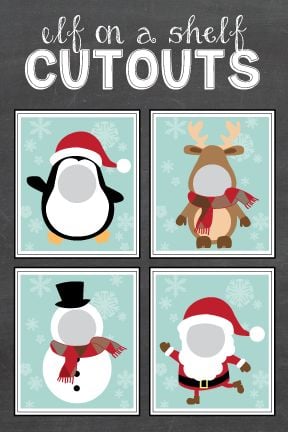 You will also love:
Download your Free Elf On the Shelf Cutout Printables here: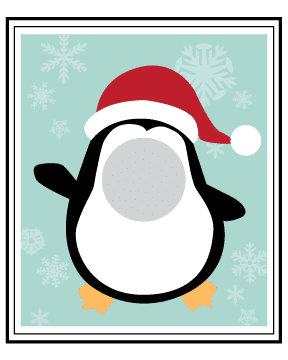 Download here: ElfOnAshelf1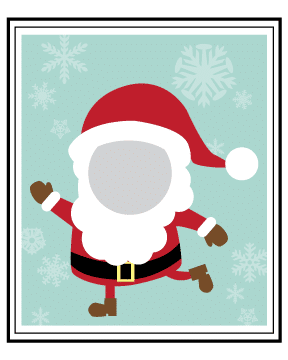 Download here: ElfOnAshelf2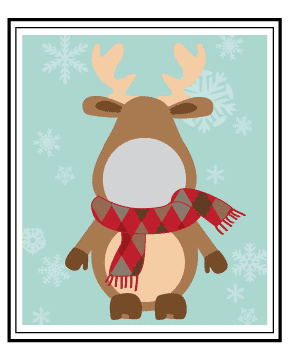 Download here: ElfOnAshelf3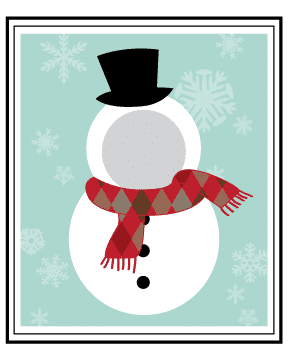 Download here: ElfOnAshelf4
What do you think of these Free Elf on the Shelf Cutout Printables? Let us know in the comments below. For more holiday and party ideas, follow us on Instagram @prettymyparty and Pinterest and join us in our private Facebook group.