10 Christmas Decor Must Haves
There's just something so exciting about decorating for Christmas! Even though I have enough Christmas decor for three houses, I'm always on the hunt for new stuff. And this year, I'm so excited for all of the cute holiday decor that I found that I just had to share it with you! Here are 10 Christmas Decor Must Haves that will make your home ready for the holidays!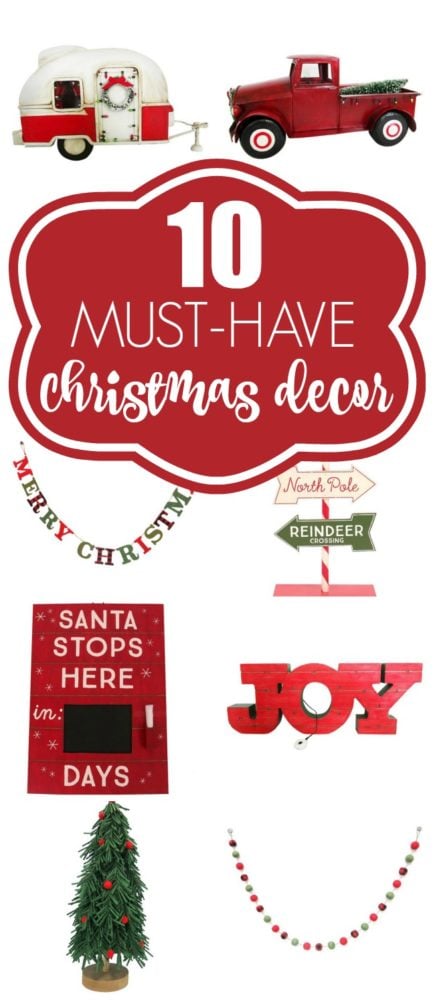 Oh my, when I saw the truck and camper I literally stopped dead in my tracks!!! How adorable would those look on your fireplace mantel with the felt Christmas tree?! Or what about the Merry Christmas banner?! Whether you're adding one new item or a few, this must-have list will go great with any Christmas decor you already have at home. What's your favorite Christmas decor must-have? Let us know in the comments below!


Santa Stops Here Chalkboard Sign
Joy Marquee Sign
The holiday fun doesn't stop there … check out these other Christmas features here: