Valentine's Day Engagement Party
What could be more romantic than a Valentine's Day Engagement Party with the ones you love most?!
A Valentine's Day Engagement Party wins the day as most romantic after a newly engaged groom-to-be set up a surprise party for his blushing bride. So sweet! The Celebration Enthusiast and Antea Amoroso Design did a great job setting up this gorgeous styled photo shoot at a chic restaurant, perfect for a sweet pink and gold Valentine Engagement Party.
A highlight of the pink and gold engagement party featured a balloon wall with different shades of pink with pops of gold and florals. Balloon walls are in such demand and they are an elegant way to add pops of color into the decor. Even for a themed Valentine's Day Engagement Party like this one! A beautiful tablescape with florals and tapered candles completed the look that any guest is sure to fall in love with, as well. We love the soft and subtle color palette of white, ivory, pink and gold. It's perfect for Valentine's Day!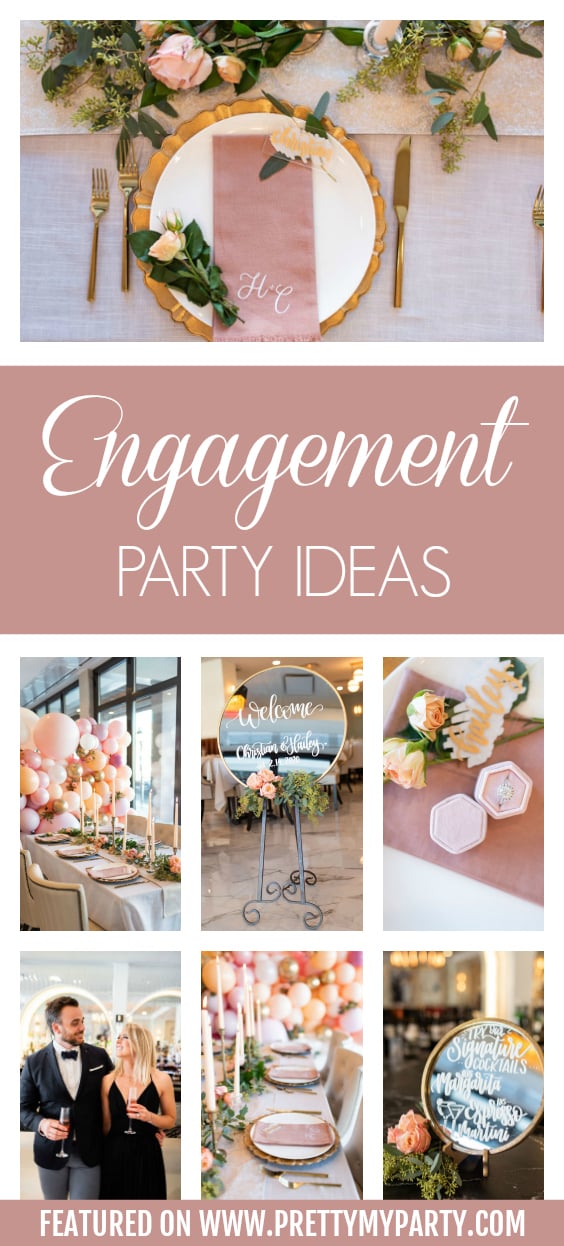 Natural light flooded through the windows of this fun venue, where the custom calligraphy was on full display on the different signs found around the event. What a romantic and elegant way to add character to the celebration. We don't know about you, but we would positively swoon over all of this breathtaking planning after a sweet engagement!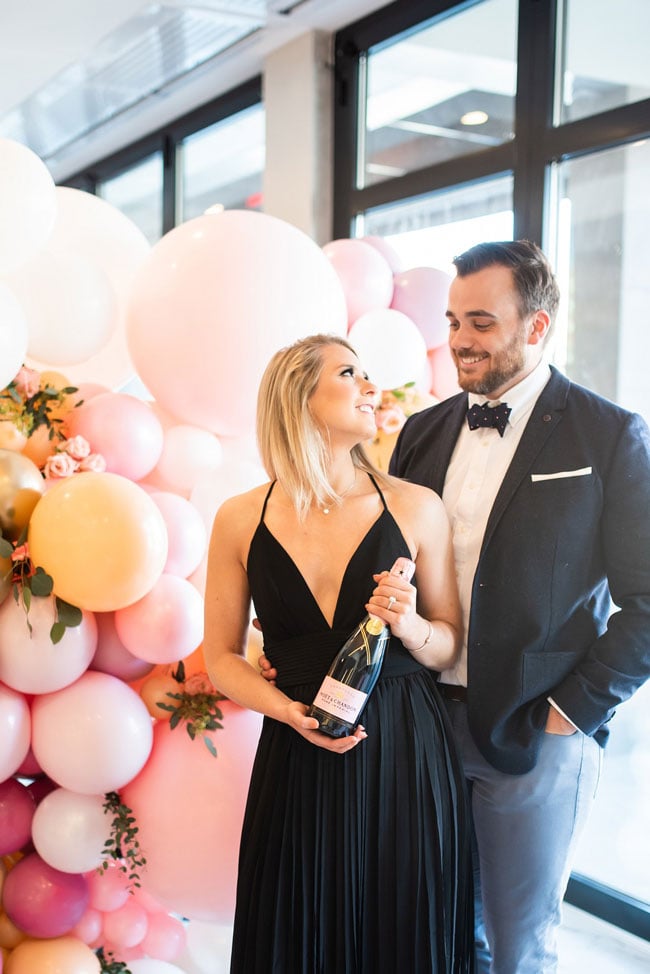 Valentine's Day Engagement Party Ideas
Elegant balloon garland with pops of florals within the color palette
Beautiful welcome sign, along with a party sign with custom calligraphy
Gorgeous groom-to-be and bride-to-be attire
Engagement ring close-ups with bride-to-be in fun engagement party dress
Champagne toasts to celebrate the newly engaged couple
Exquisite flower centerpiece on guest tables with beautiful tapered candles
Place settings with personalized initial napkins of engaged couple
Beautiful party decorations placed around the wedding engagement party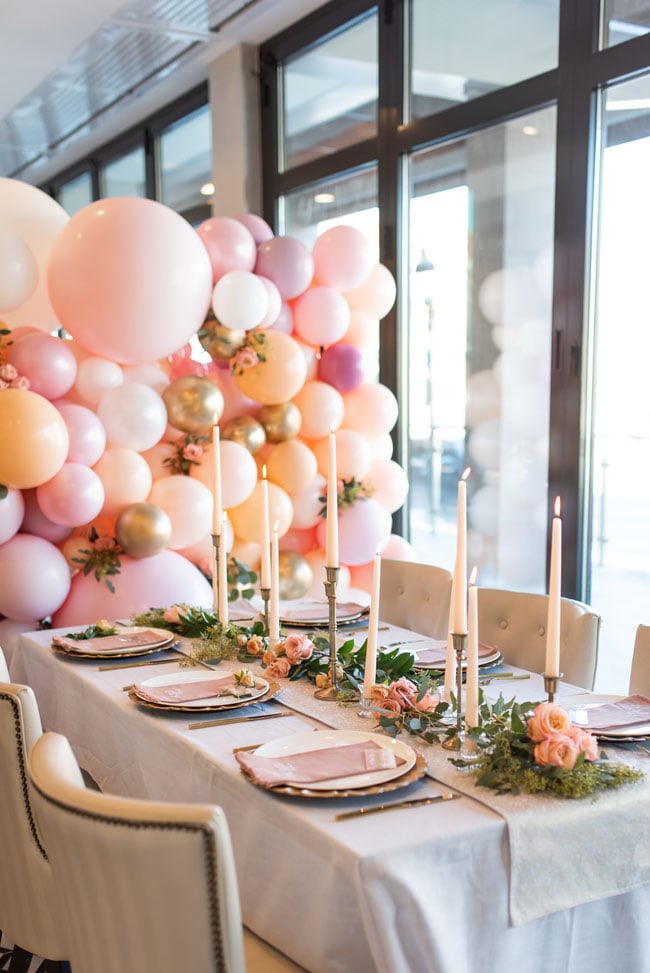 Engagement Party Supplies and Decorations:
See more Engagement and Wedding Shower ideas here:
This Valentine's Day Engagement Party is absolutely everything! What girl wouldn't love having the man of her dreams present her with an exquisite engagement ring, only to then surprise her with a fun engagement party with all of their loved ones?!
We love all of the soft and delicate details of this engagement party, but our favorite is the amazing balloon wall that was found by the guest tables. We love how balloon walls allow different colors to come together within the color palette. With pops of pink, gold and white, it includes all of the bride's favorite colors. And the additions of florals throughout the balloon wall? What a great idea!
We also can't help but love that amazing dinner table. The place settings are gorgeous, with monogrammed napkins. What a sweet addition! And those floral centerpieces with tapered candles? We're in romance overload!
What are your favorite details of this stunning engagement party? Let us know in the comments below!
For more ideas, follow us on Instagram @prettymyparty and Pinterest and join us in our private Facebook group.
Party Vendors