Rustic Barn Wedding in Utah
This Rustic Barn Wedding in Utah was a dream come true for the bride who grew up on a farm! The location was not only perfect, but ideal for this rustic affair! The wedding decor really tied the whole wedding theme together and made this day picture-perfect!


See also:
A Rustic Barn Wedding is one of the most beautiful and tranquil wedding themes that a couple could choose. It's so beautiful and earthy with color schemes that are to be admired!
This wonderful couple met through mutual friends and instantly clicked. Soon, they were engaged and decided on this wonderful barn reception for their wedding!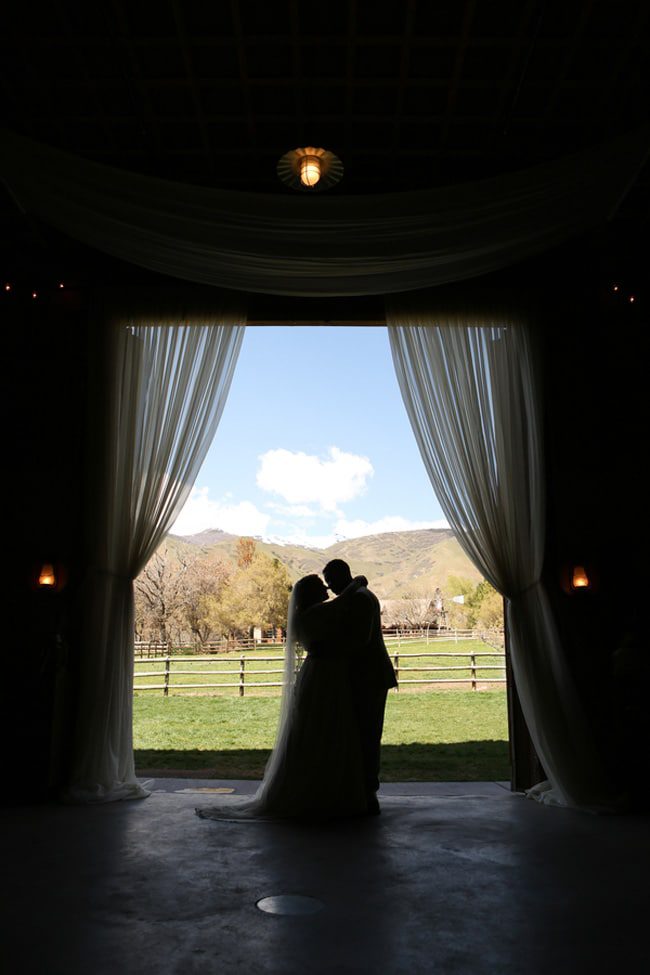 The bride says that her and her groom are complete opposites! She grew up on a farm shooting guns and would go hunting and spend time at a family cabin. The groom, on the other hand, was a city boy and played a lot of sports.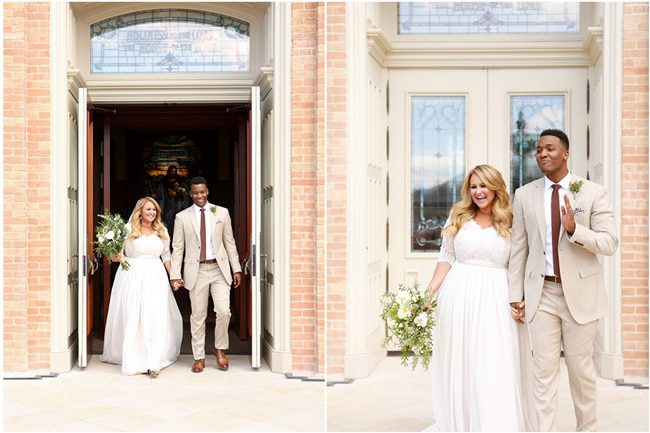 One of the bride's favorite details of the wedding was her wedding dress that she had custom-designed. She loved seeing her vision come to life!
The couple married in Utah at Quiet Meadow Farm, where the bride wanted an earthy and nature-inspired wedding.
Every detail was impeccable and the earthy, rustic vibe was felt all the way down to the wedding invitations!
The reception color theme was centered around browns, tans and creams with accents of greenery. It was everything the couple dreamed of with florals provided by Cary's Design!
This Rustic Barn Wedding in Utah was a fantastic affair that all of the guests enjoyed! From the beginning to the end, it couldn't have been planned any better thanks to Moonlight Holiday Lighting!
We just love the dessert table. And look at that beautiful wedding cake! A small "sports" cake was even created for the groom! How sweet!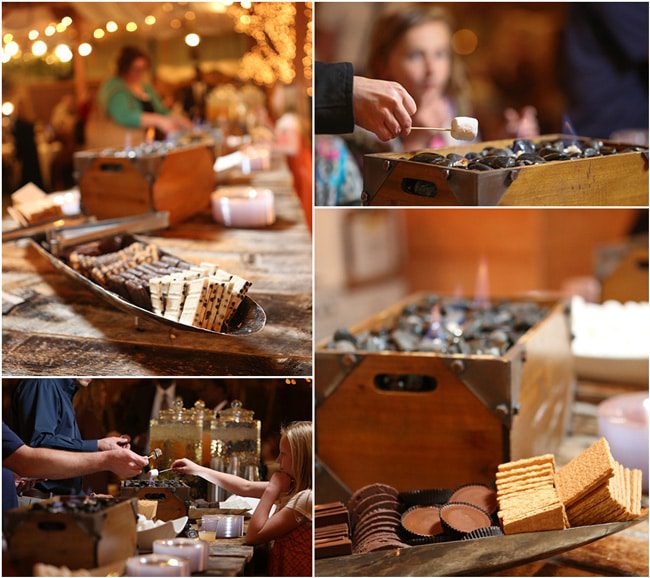 We absolutely love the s'mores bar that was set up for all of the guests to enjoy! What a fun idea to incorporate into the rustic-themed reception!
The guest book was a sweet idea of adding in chips with everyone's name on them that the bride and groom will be able to decorate their house with!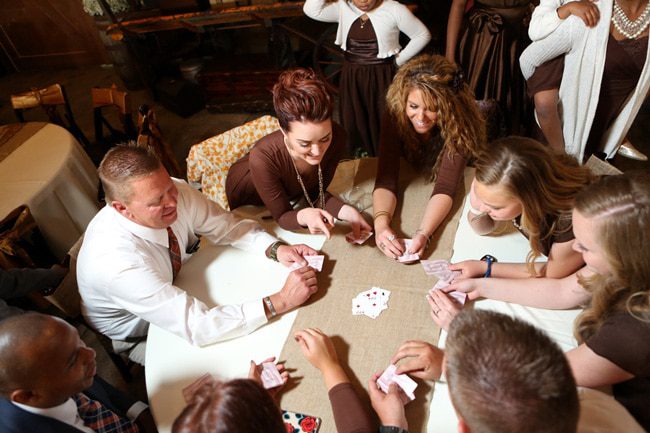 And what kind of barn wedding would it be without a friendly game of poker?!
This couple may be completely different, but they fit so well together. It's always a special time when you marry your best friend and find your eternal companion for life. Congratulations!
What's your favorite detail in this Rustic Barn Wedding in Utah? Let us know in the comments below!
For more party and wedding ideas, follow us on Instagram @prettymyparty and Pinterest and join us in our private Facebook group.
Vendors & Credits
Photographer – Camilla Binks Photography // Event Venue – Quiet Meadow Farm // Floral Designer – Cary's Design // Maryanne Wilde – Maryanne Wilde // Design and Decor – Moonlight Holiday Lighting // Bakery – The Chocolate // Caterer – Utah Celebrations