Retro Summer Styled Shoot

If you've been reading Pretty My Party for a while now, you know we feature lots of party, wedding recipe and craft ideas. As we've seen with many parties on Pretty My Party, parents LOVE to incorporate their photo shoots with their parties and party themes. When Christian Burge Photography sent this Retro Summer Styled Shoot I knew I definitely had to share this with you! Even if you're not having a party and just need some fun child photo shoot ideas, this one is perfect! Who doesn't love an adorable retro shoot like this one?! The adorable model Lila is wearing a swimsuit by Joyfolie. Set outside with a chase lounge and umbrella, a pool, some soft drinks, and a vintage camera, the set is perfect for the cutest Retro Summer Styled Shoot ever! What do you think? Would you like to see more children's photo shoots and cake smash photo ideas on Pretty My Party? Let us know in the comments below!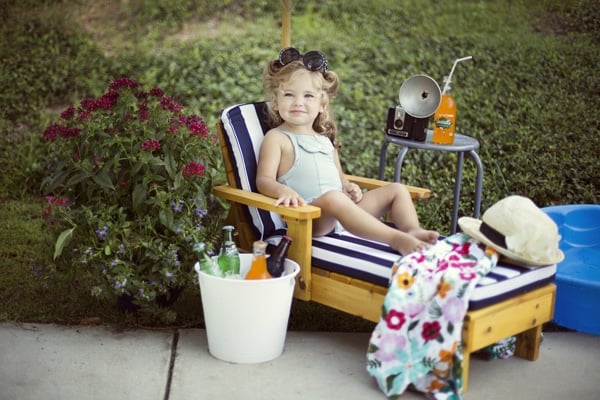 Credits & Resources
Photographer: Christian Burge Photography // Shoes: Joyfolie
Set up a Retro Summer Styled Shoot like this one with these products!
Check out these summer party ideas on Pretty My Party!