Flamingo Theme Birthday Party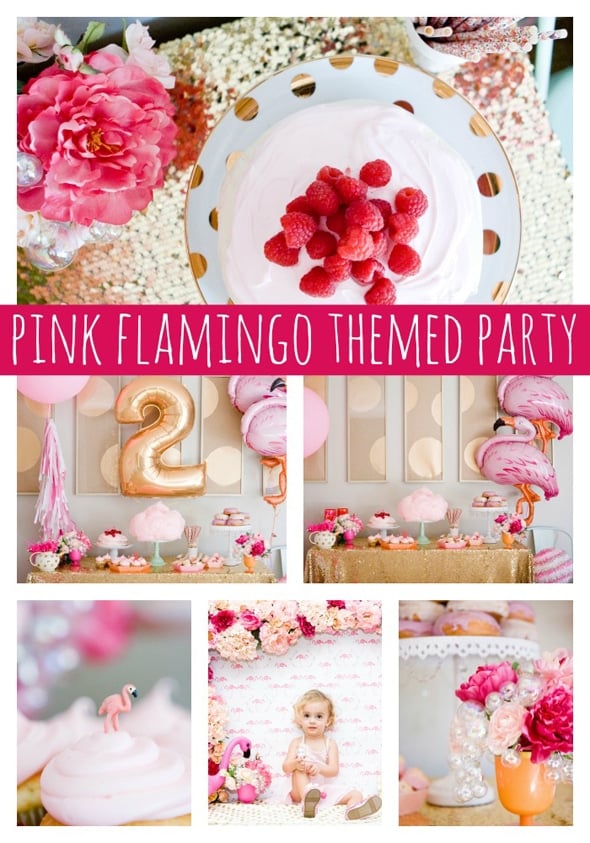 Who could resist a fabulously pink flamingo party? Not us! And not only is it pink, it's SPARKLY! That was the perfect combination for this little 2-year-old girl's birthday party! This Flamingo Theme Birthday Party knocked everyone's socks off and this sweet little girl couldn't have asked for more!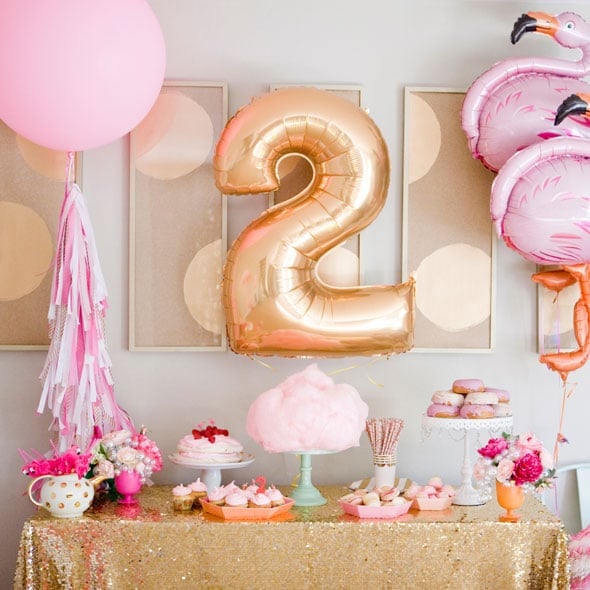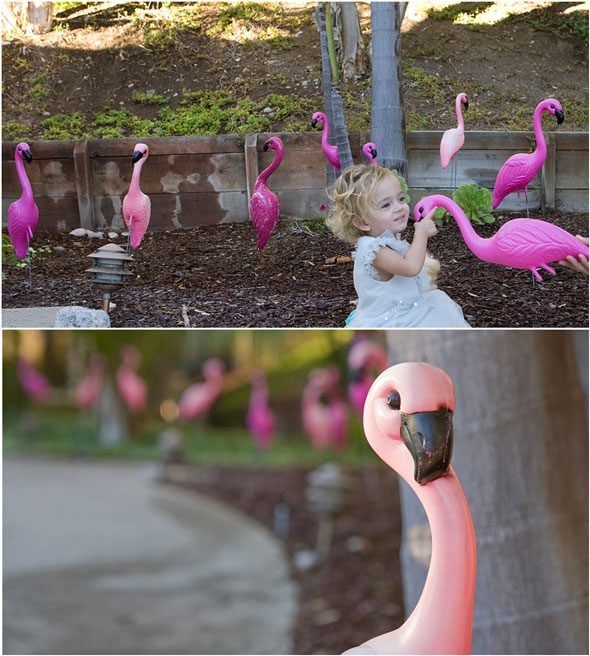 This mom has been obsessed with all things flamingo for months. And then the family headed over to the zoo where she was bombarded with…. you guessed it, flamingos! That was all this soon-to-be two-year-old needed to fall in love with them, herself. She's quite a little girly girl and loves all things pink and "SPAKWEE." So it was quickly decided. A Flamingo Themed party it would be!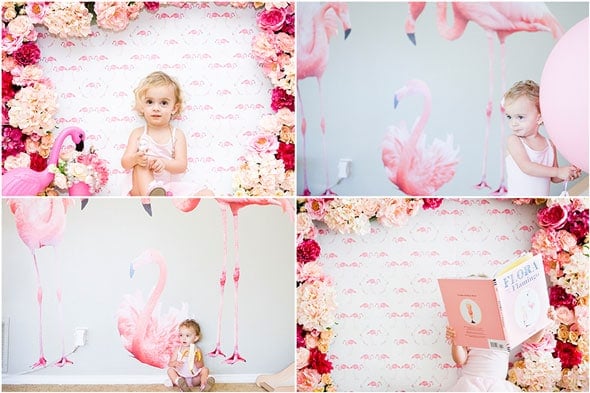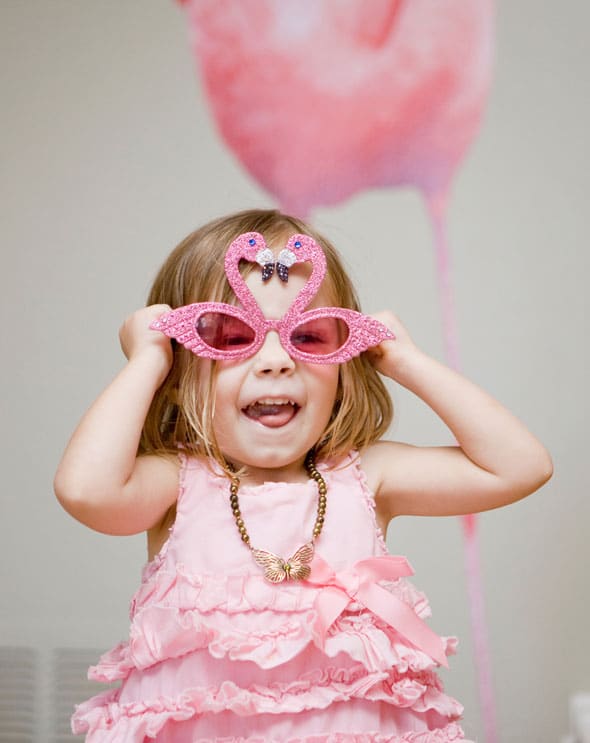 What a beautiful set-up! The background wallpaper for the pictures was provided by Daniliz, and it's absolutely perfect! And those giant flamingo wall decals? Urbanwalls. How amazing! Everyone was ready for pictures with these gorgeous decorations.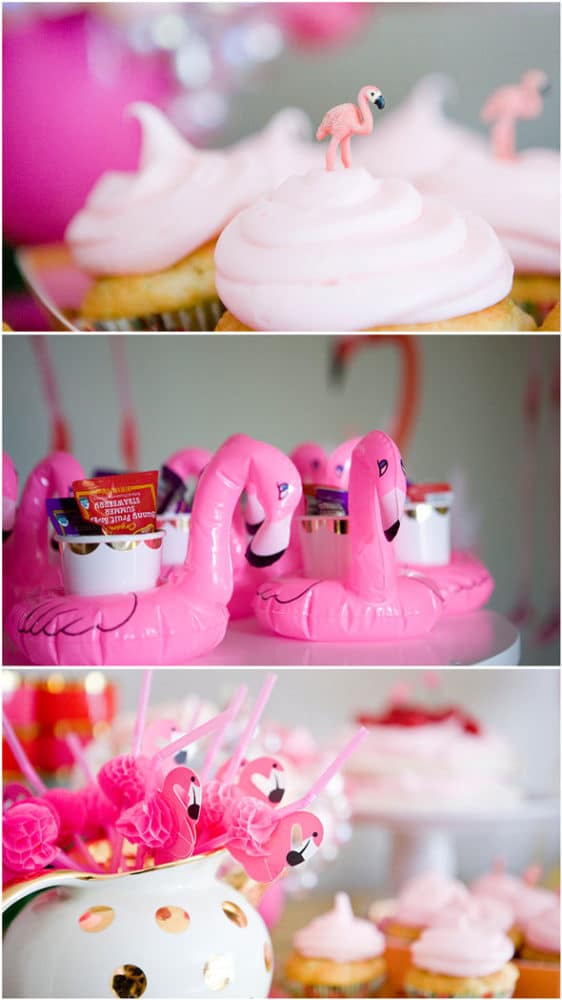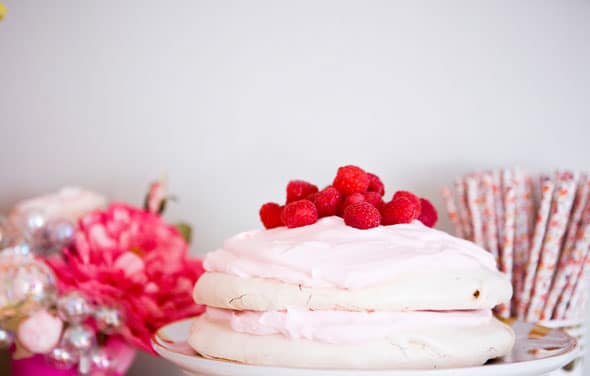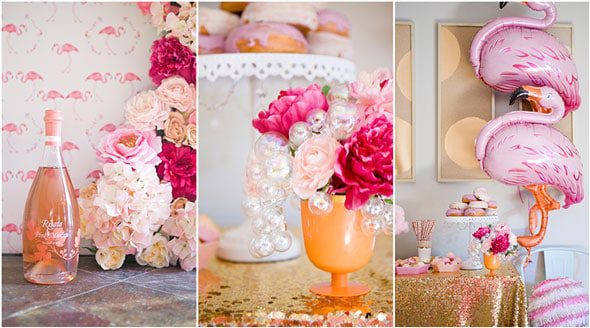 The details couldn't have been better! Giant flamingo balloons from Efhamar & Sienna adorned the dessert table. And the inflatable flamingos that served as party favors? Ingenious! The sweet flamingo straws and of course, that cake! Simple, yet exquisite.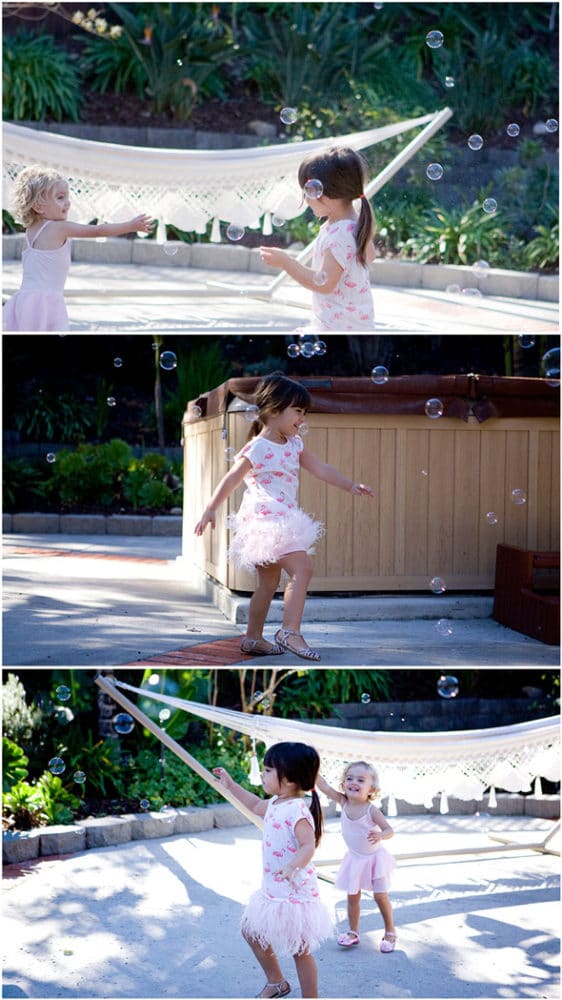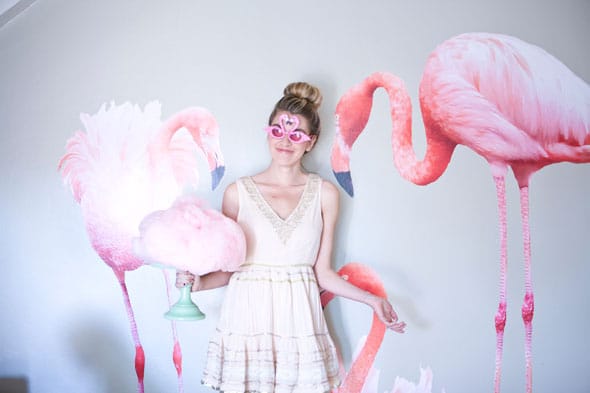 Plenty of fun was to be had with bubbles for the kiddos to play with, along with some adult fun in the photo booth!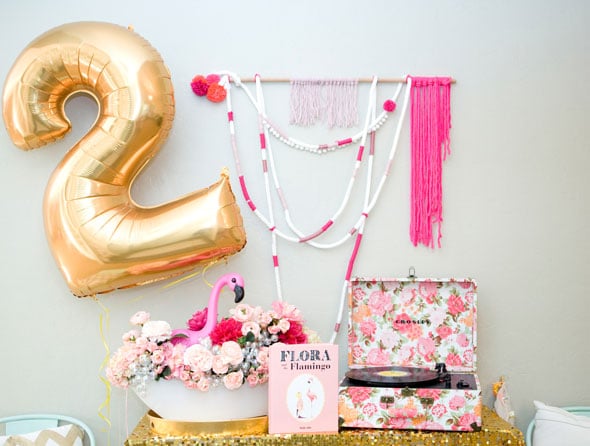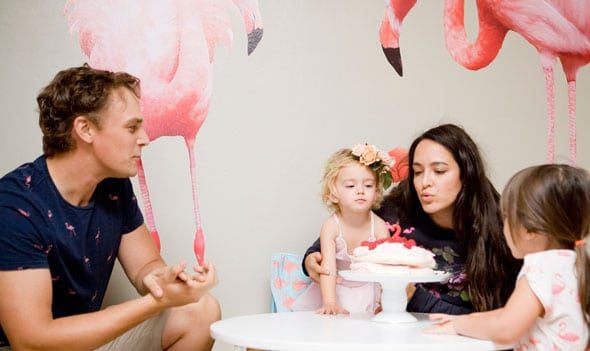 Make a wish, sweet birthday girl!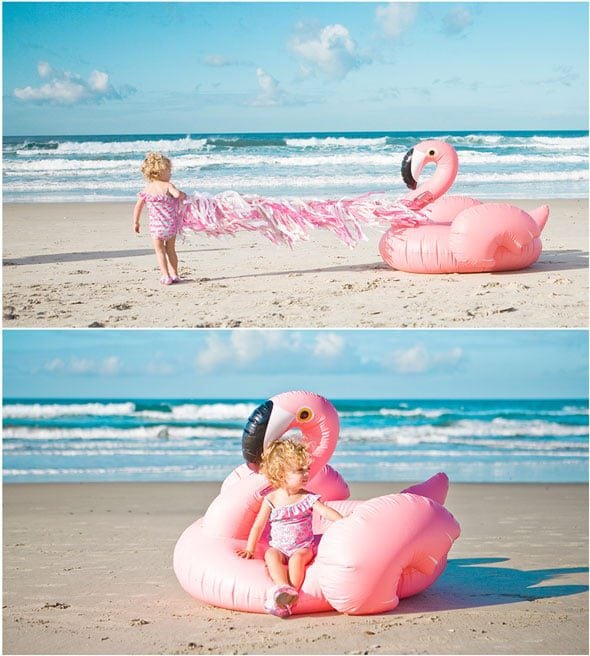 Look at this little California beach baby! What a great setting for some birthday photos starring the birthday girl and her fun flamingo friend! Looks like the perfect day, the perfect party, and the perfect theme. Way to go, Mom!
Vendors & Resources
Large Flamingo Wall Decals – Urbanwalls // Hot Pink Rope Hanging – The Shift Creative // Floral Record Player – Urban Outfitters // Pink and Orange Bubble Bouquet Vases – OH JOY! For Target // Large Inflatable Flamingo – Sunny Life // Flamingo and Floral Wallpaper – Daniliz // Balloons, Fringe Tassel, Fringe Party Ball – Efhamar & Sienna // Pink Glitter Shoes – JoyFolie // Flamingo Balloons, Gold Scalloped Cups, Pink/Gold Paper Serving Plates – Confetti & Sparkle
Plan your own Flamingo Party with these fun party products!
Sign up for a 30 day free trial of Amazon Prime and get free 2 day shipping on your party products!