25 Ways to Use Huggies Wipes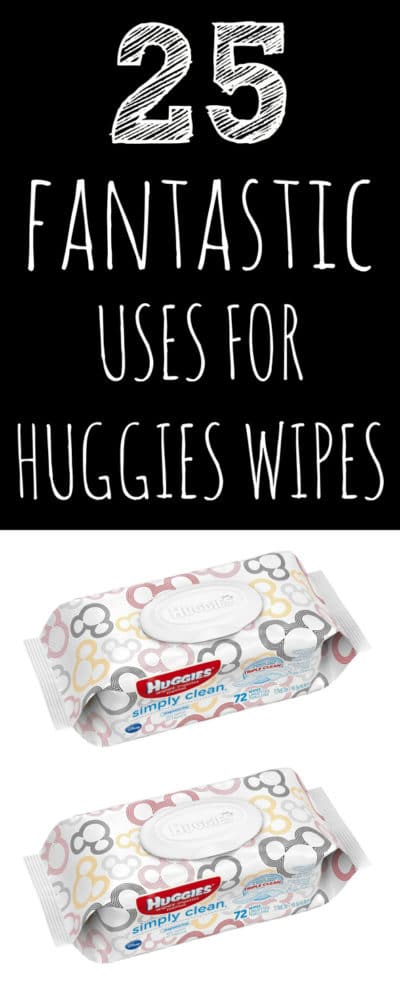 Did you know there are many creative and unique ways you can use Huggies® Wipes? With its triple clean technology, it's perfect for those unexpected messes around your home, in your car, or on your children and pets! I've never used baby wipes until my son was born, but now that he's potty trained, I can't live without them! I continue to use Huggies® Wipes for many things in my life. Huggies® Wipes are a great way to clean up any family's mess, not just baby's! Check out these 25 ways to use Huggies® Wipes – Because kids outgrow diapers, not messes.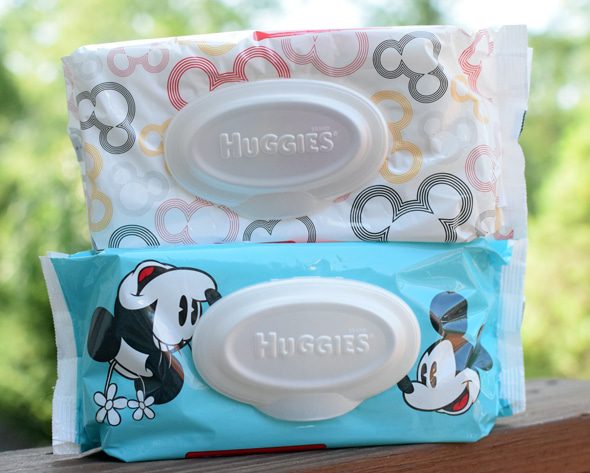 One of my favorite uses for Huggies® Wipes is to clean spills off floors. I have a toddler son and he's constantly making messes. Whether it be eating or art projects, everything seems to end up on the floor. Huggies® Wipes are in each room of my house for all those unexpected messes.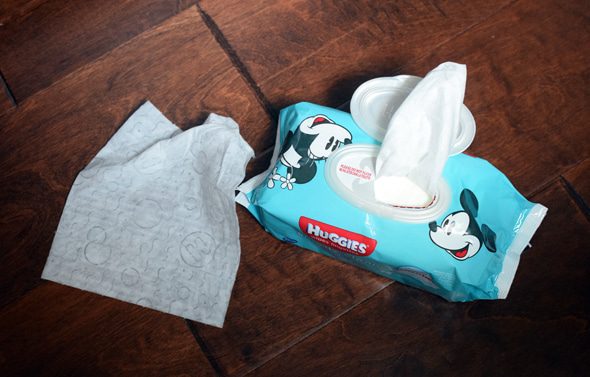 My son loves to help me around the house. I don't even have to tell him to clean. He just loves to do it! He just goes and gets the wipes and starts wiping down the window ledges and baseboards. It's the perfect way to get dust and dirt off those areas.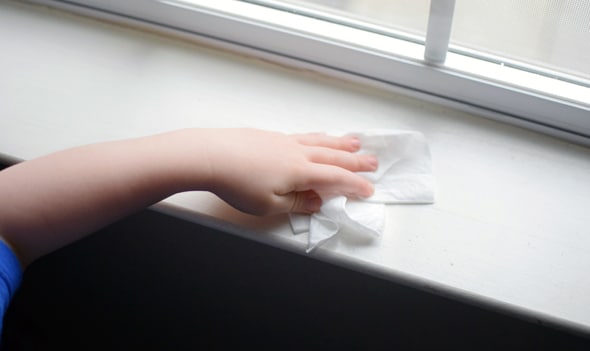 Check out these other fantastic ways to use Huggies® Wipes. Head on over to your local Walmart and grab some Huggies® Wipes for all of those messy moments.
1. Clean highchairs
2. Clean toys
3. Get face paint off the kid's faces. It's also great for general cleaning of faces and hands
4. Get sand off feet and hands at the beach
5. Clean fans
6. Clean vents
7. Clean baseboards
8. Clean window blinds
9. Get makeup off face
10. Cleaning cuts (Keep them in your First Aid Kit)
11. Keep in craft room for craft messes like glue
12. Clean ink off of craft stamps
13. Clean kitchen counter tops and appliances
14. Clean child car seats and straps
15. Clean cat or dog paws
16. Wipe down door knobs
17. Bring them camping for s'mores messes
18. Clean spills off floors
19. Clean bathroom sinks and toilets
20. Clean leather couches or chairs
21. Use them to blow noses or for bloody noses.
22. Clean child's potty
23. Clean grocery cart handles
24. Clean kid's desks at school or whiteboards
25. Wiping dirt and prints off walls.
Check out this video to see many other uses for Huggies® Wipes. How do you use Huggies® Wipes? Do you have creative and unique uses for them? Let us know in the comments below!
Thank you to Huggies for sponsoring today's post and inspiring me to try Huggies® Wipes at Walmart!