5 Tips For the Ultimate Wine Bachelorette Party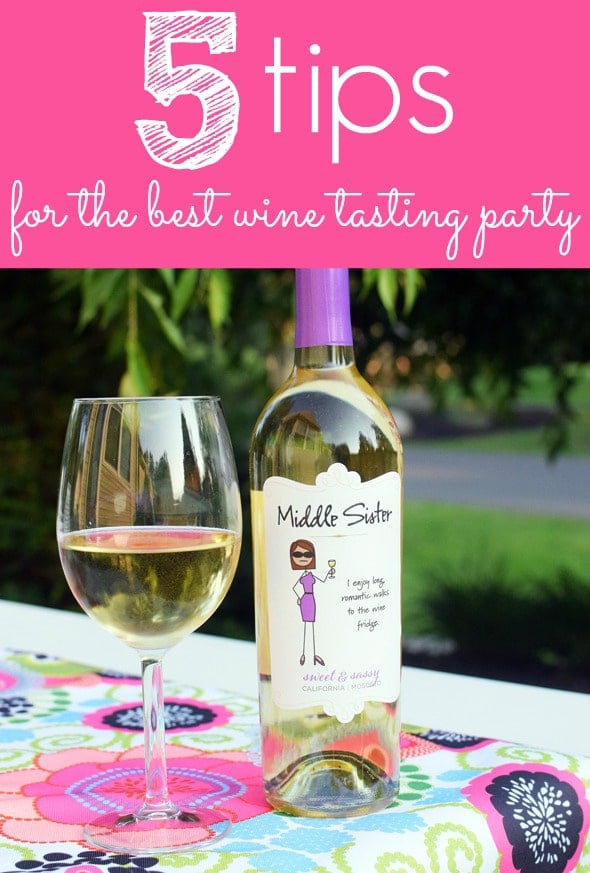 There are many things you can do to celebrate a bachelorette party. Wine trips are always a poplar choice among brides-to-be and their besties, but you don't have to trek it to a winery. Bring the wine tasting to your home by hosting a fabulous wine themed bachelorette party to celebrate the bride-to-be. Here are 5 tips for the ultimate wine bachelorette party!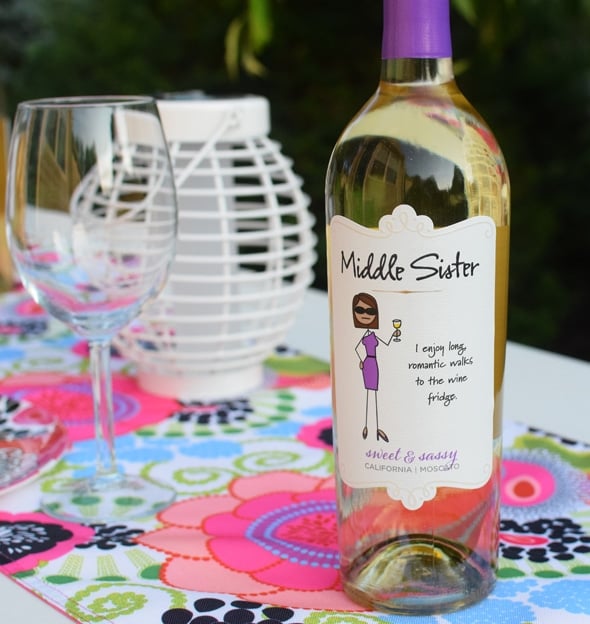 1. Pick a signature wine for the event. Middle Sister Wines has a great selection to choose from. Crafted by award-winning winemaker Nancy Walker (a middle sister herself), the brand includes a wide variety of delicious red, white and sparkling wines from California and Argentina. Middle Sister just received a brand makeover and now features "Drops of Wisdom" which is a dose of inspiration right on the front label. How fun! The wine also makes a great gift for any occasion!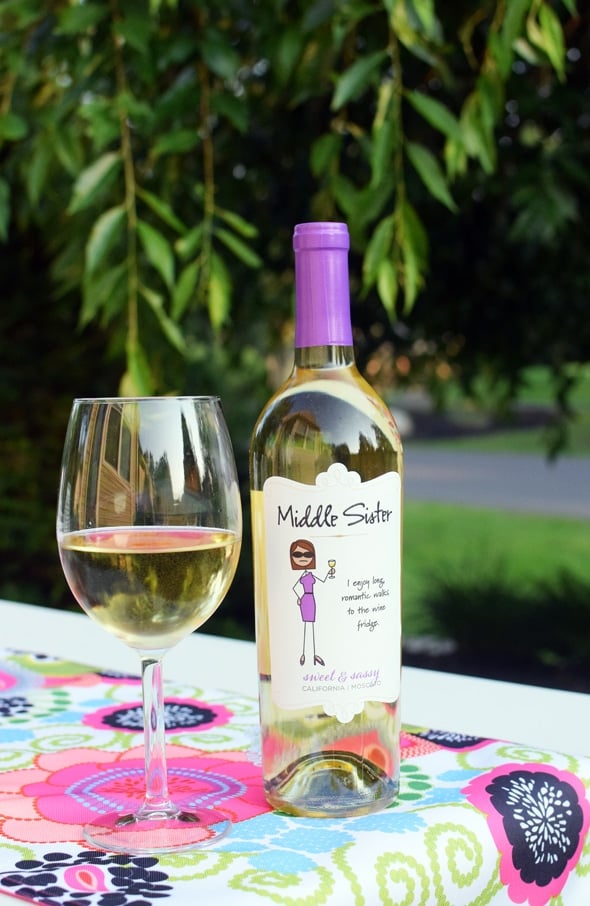 Middle Sister Wines is great for a bachelorette party because you can select the wine that best suits the bride-to-be's personality. You can even purchase a variety of wines for your wine tasting party! Some of their fun wines include:
Mischief Maker Cabernet Sauvignon
Wild One Malbec
Goodie Two Shoes Pinot Noir
Drama Queen Pinot Grigio
Rebel Red (red blend)
Sweet & Sassy Moscato
I chose the Sweet & Sassy Moscato because that's how I would describe my personality – plus I love sweet wines, so I knew the Moscato would be a perfect choice.
2. Make some DIY personalized wine charms. There are some fun DIY ideas here.
3. Set the table with fun, colorful and summery prints and patterns.
4. Serve appetizers such as a variety of cheese and crackers that will pair well with your selected wine. Fruit is also a great choice as well.
5. Make printable wine tasting review cards or print some out here.
No matter what your plans are for a wine themed bachelorette party, there's no better way to celebrate the bride-to-be and her upcoming wedding than with her closest friends, some good wine, and some summer fun!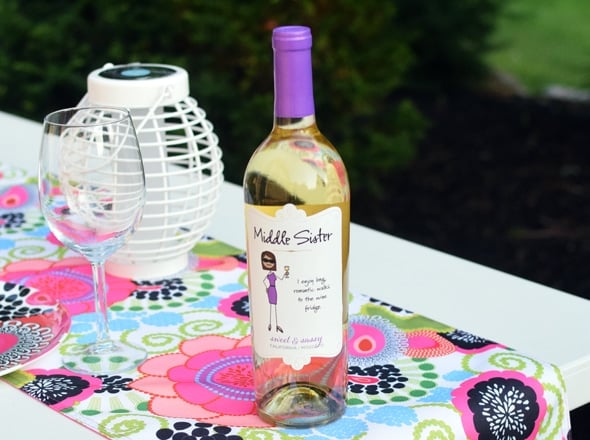 Visit the Middle Sister Wine Shop and share a bottle of your choice with your sister or friend! What Middle Sister Wine would you choose and why?! Let us know in the comments below.
I was selected for this opportunity as a member of Clever Girls and the content and opinions expressed here are all my own.