PAMA Berry Sangria Recipe
There's nothing better than a big batch of berry sangria with fresh fruit on a gorgeous summer day!
Summer is the perfect time to bring out your inner hostess with the mostess and plan a fun party. In order to pull off the best summer shindig, there are a few must-haves you need to include. First, a summer party isn't a party without some delicious big batch sangria. I love fruity drinks, especially in the summer, so now is the time make this PAMA Berry Sangria Recipe! This sangria calls for fresh strawberries and blueberries and my new favorite – PAMA Pomegranate Liqueur. No need for a bartender. Just make this crowd-pleasing sangria in a large beverage dispenser. PAMA's sweet yet tart taste makes it the perfect addition to any summer party, whether in the form of refreshing cocktails, party punches, or sweet frozen summer treats!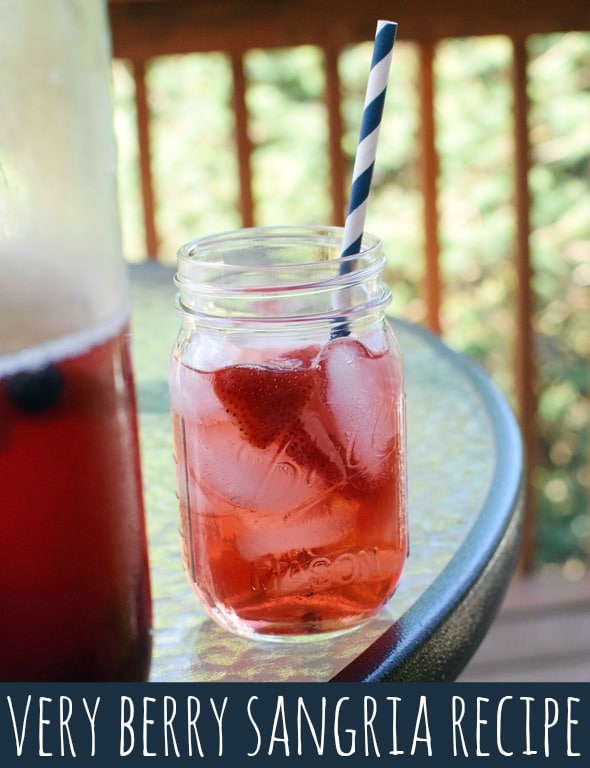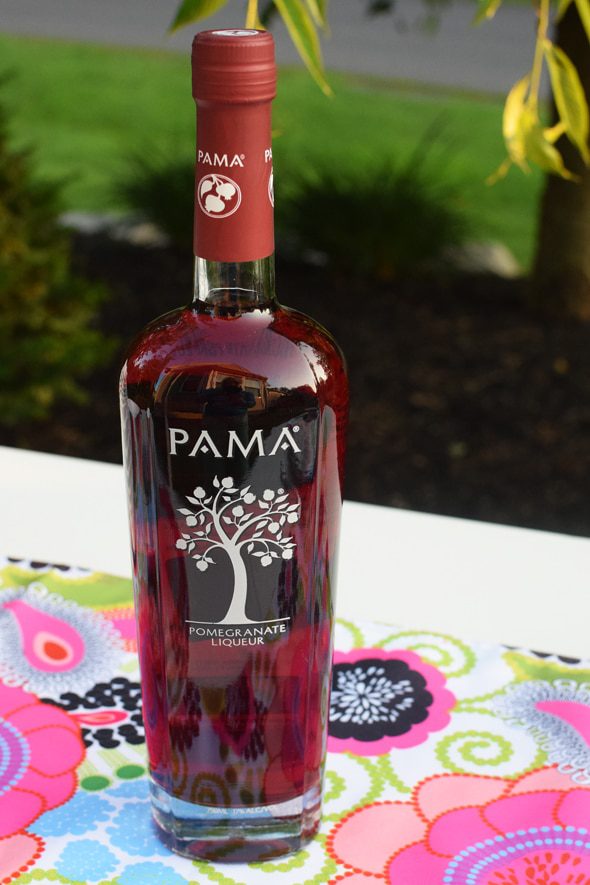 PAMA Liqueur captures the complex, sweet yet tart taste and seductive ruby color of all-natural pomegranates. PAMA is made with all-natural pomegranate juice, premium vodka and a touch of imported tequila. PAMA is known for its ruby-red color and its delicious flavor, so it's the perfect ingredient for this big batch berry sangria recipe.
For me, sangria reminds me of the beach, because I always make some before we head to the shore. My ultimate summer party would be a fun, laid back beach party with some chic outdoor furniture, twinkle lights strung from the palm trees, bright, colorful summer patterns, food stations and a fun bar cart!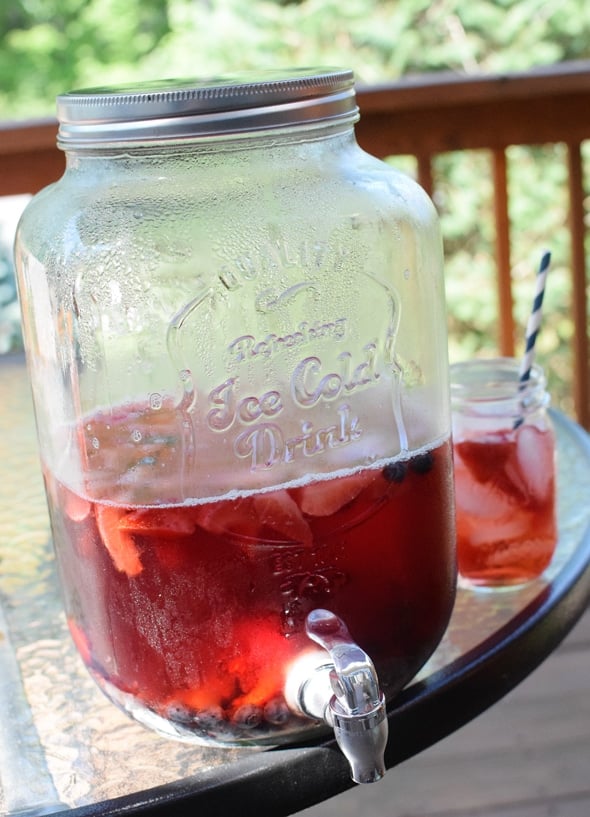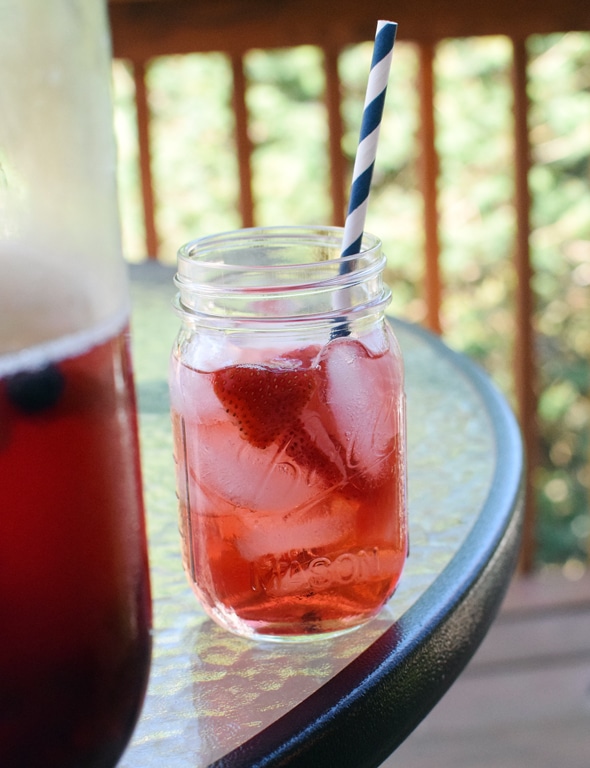 For party decor, I would incorporate fun and colorful patterns like the table runner seen in this feature. I would also add fruit like pineapples to the decor. Some ideas would be to add pineapple floral centerpieces, painted pineapples on tables, palm leaves, and patterned pillows around the seating area.
This PAMA Berry Sangria Recipe is a summer party must-have! It's so fruity and delicious and only take 5 minutes to prep. It's great to make for a larger crowd and everyone will love it!
Ingredients:
1 bottle of white wine
1 bottle of PAMA Liqueur
2 cups sliced fresh strawberries
2 cups fresh blueberries
1 bottle Sprite
Instructions:
1. In a large container, whisk together white wine, PAMA Liqueur, strawberries and blueberries.
2. Let chill in refrigerator for at least 1 hour. I usually leave it in over night so the fruit soaks up the wine.
3. Serve over ice with Sprite. Garnish with a strawberry and enjoy!
What's your favorite summer sangria recipe? Let us know in the comments below!
For more party recipes, follow us on Instagram @prettymyparty and Pinterest and join us in our private Facebook group.
SaveSave