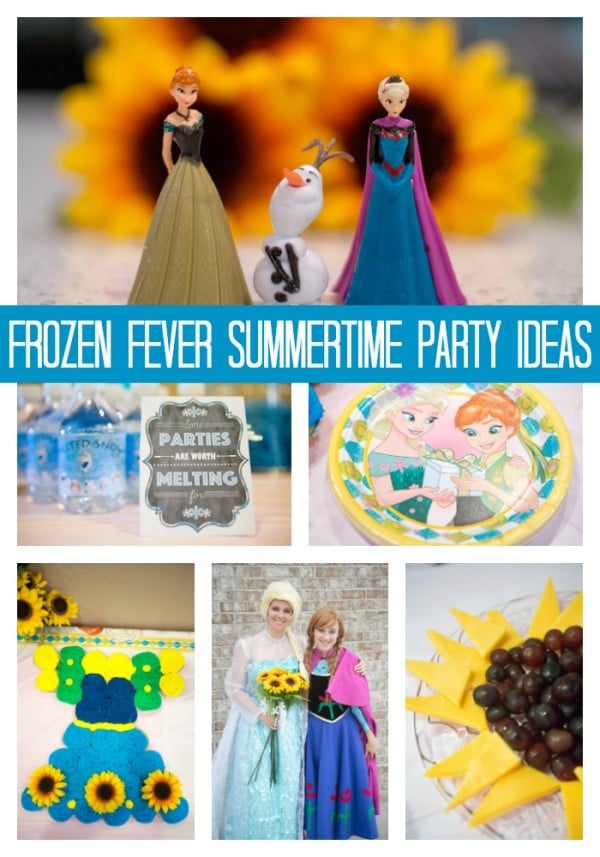 Jewels Photography sent in this fun Frozen Summertime Party that she planned for her little girl, who was turning 4! How fun! We love how they took the Frozen theme and turned it into a bright, colorful and cherry summertime theme!
From Mom: "It's hard to believe that my little girl is 4 years old. So long to the toddler phase and hello little lady. My princess is growing into a beautiful girl, complete with her own unique personality, creative imagination, and playful soul – oh and the miss priss attitude is quickly taking effect too, ha.
Trinity is obsessed with anything princess, especially Frozen. The Disney hit has taken over every kid's heart and grabbing hold of the adults too (guilty!). Since the release in 2013, I have seen countless Frozen-themed parties almost to the point where I am tired of seeing the same thing. I wanted to give Trinity something new and fresh, but still giving her the Frozen party she has begged for. Earlier this year with the release of Frozen Fever, the character Anna celebrates her birthday in a summer extravaganza. Snowflakes, sunflowers, and princesses – Score! Just in time for her June birthday, Party City released their line of Frozen Fever party supplies. Still wanting to keep the original movie in mind, we mixed a variety of aspects from both versions. I am a huge DIY junkie so of course I have to find all the Frozen printables, create movie quote signage, and go detail crazy – even baking gluten-free cupcakes designed to look like Anna's dress from the new mini-movie. Along with the help of my mom and her creative brain, we designed a spectacular birthday blowout!
We invited all the guests attending this royal party to come dressed in their favorite princess costumes. We had Olaf shirts for the boys. Since Frozen Fever is Anna's birthday celebration and she is a gorgeous red-haired princess, I dressed Trinity in the just-released Anna Frozen Fever Costume from the Disney Store. As a grand surprise, we had Anna and Elsa characters show up and join in on the celebration. This was a huge hit! Upon their arrival, all the kids were inside having fun. A knock on the door came … I told Trinity to open the door, but she wouldn't because I'm the awesome mom that taught her not to open the door lol. As the door was finally opened, the look of shock and excitement took over her face. If you know my daughter personally, you know she is not a shy person nor does she ever keep quiet. This little princess was speechless.
In fact, for the entire party she was just in awe. She did not take her eyes off of the characters. Mom was pushed out of the way for the entire party. It was all about them. Anna and Elsa dined with her. Anna and Elsa blew out the candle with her. Anna and Elsa played bounce house with her, put her shoes on her, read birthday cards, opened presents with her, and even took all the wrapping paper trash (I don't think they were thrilled about that last part, ha). Needless to say, I think she enjoyed their attendance. Joy filled the air at our Frozen Fever birthday party. It was truly a magical birthday party."
Credits & Resources
Photography: Jewels Photography
This feature contains affiliate links. Please see our complete disclosure policy here.
Plan a Frozen Summertime Party with these fun party products!
Check out these other magical Disney Frozen Party Features on Pretty My Party!