Dark Romantic Styled Wedding Shoot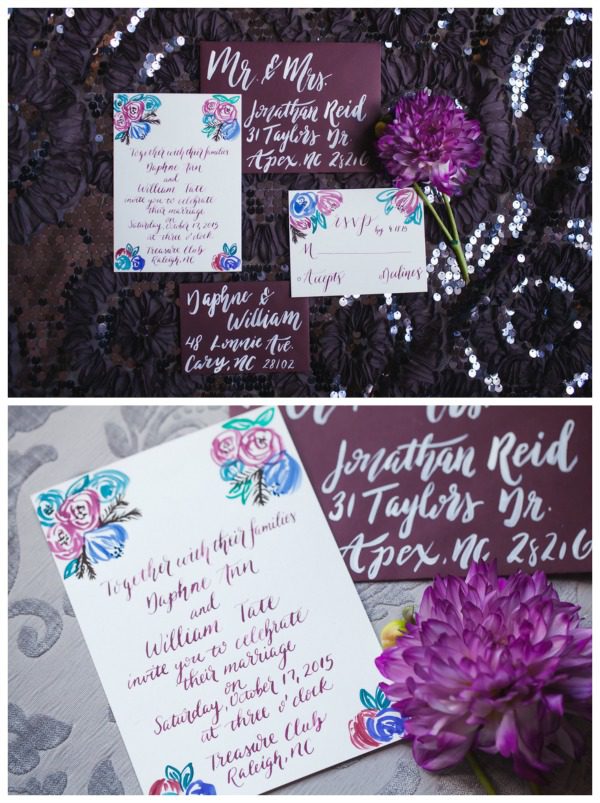 If you're looking for deep purple wedding inspiration this Dark Romantic Styled Wedding Shoot is just the thing for you!
From Casey Hendrickson Photography: "The Duke Mansion is such a gorgeous venue, and we took this styled inspiration to a deeper level with dark romantic tones and textures. The cake setup was located in the hallway with black and white checkered flooring, black velvet linens, and a cake with tiled and ruffled layers surrounded by fresh orchids. This classic look was taken into the library where deep purple hues and uplighting made for a romantic little getaway. Tall candelabras filled the room while tealight candles were scattered around the bookshelves. Mixing the dark sequined linen with a patterned sequin overlay was absolute perfection for this luxurious feel. This stationery was calligraphed specifically for this session, and the hand-drawn flowers that bordered the edges matched the florals that completed this look. Romance can be found throughout this venue, and we finished off their day with a trip to the gardens outside." What do you love about this Dark Romantic Styled Wedding Shoot? Let us know in the comments below!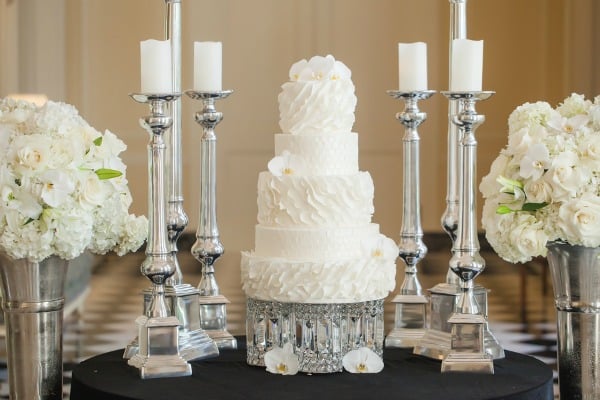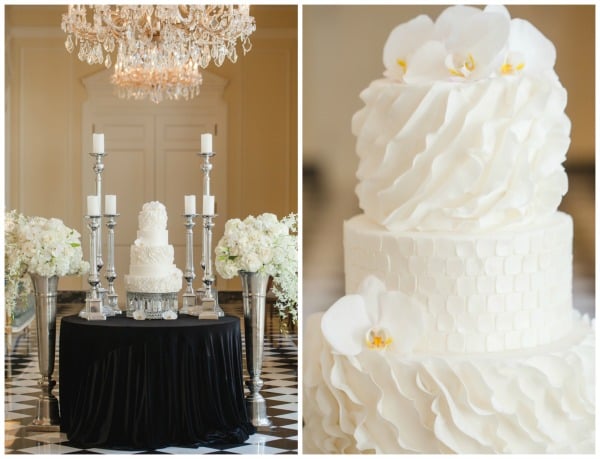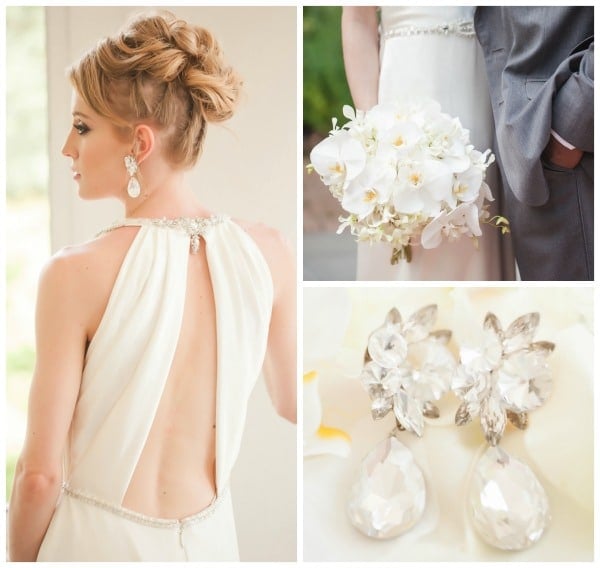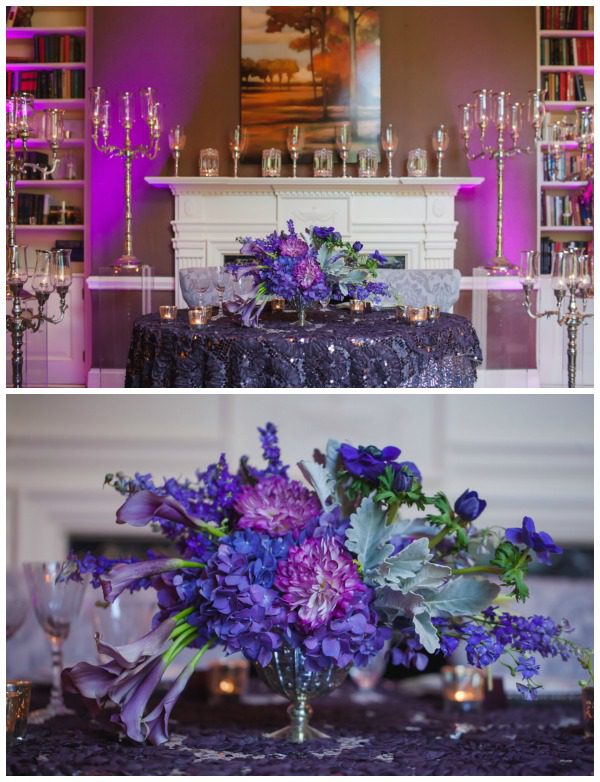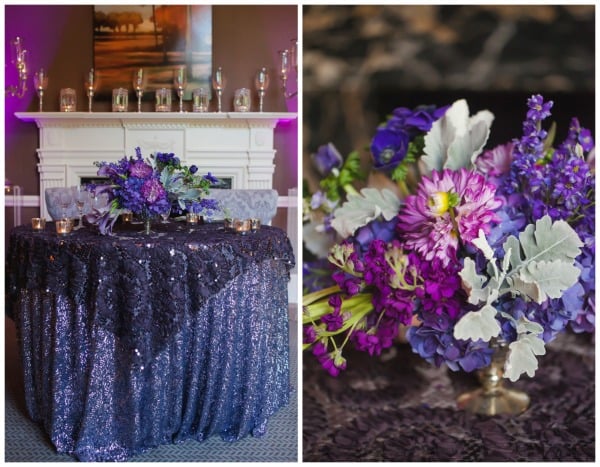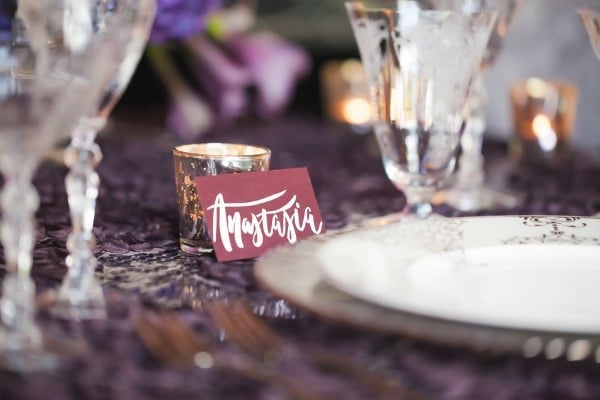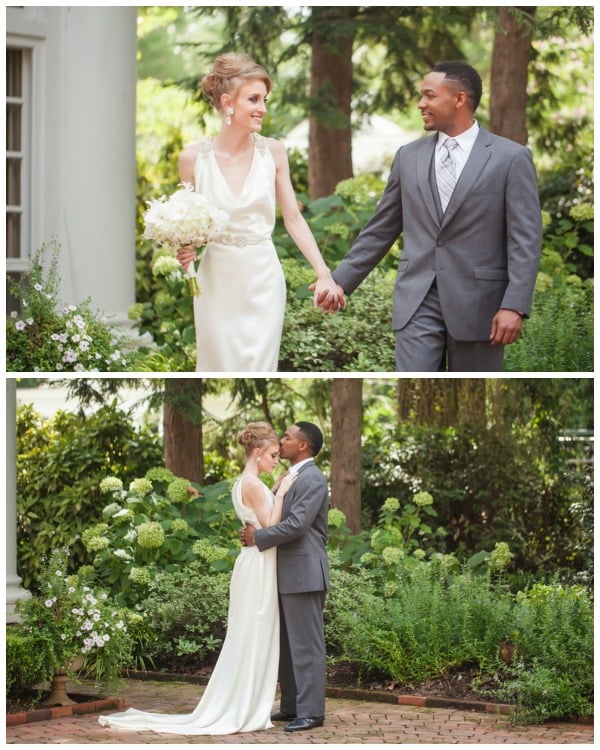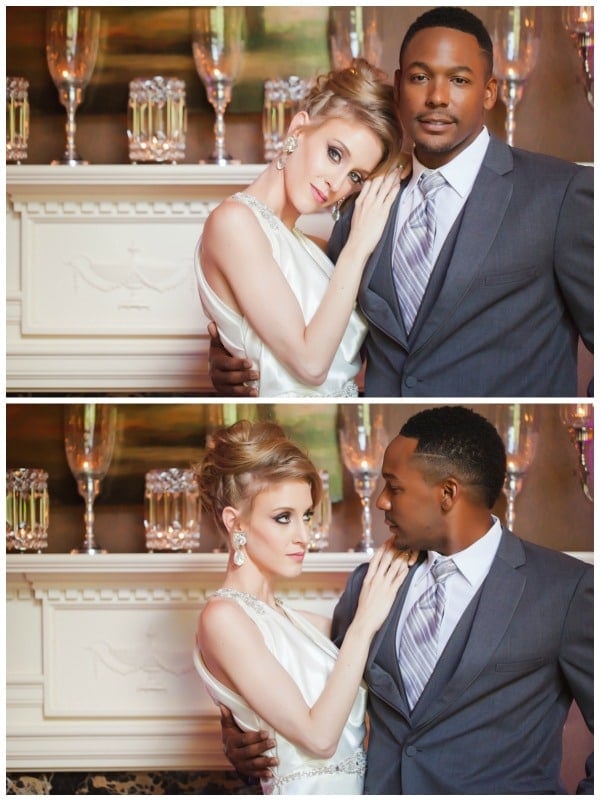 Vendors & Credits
Photographer: Casey Hendrickson Photography // Design and Decor:Carolinas Luxury Event Rentals // Invitation Designer: Estudio RoJo // Event Planner: RoShel Events // Cake Designer: Skys the LimitBridal Sweets // Jewelry:The Bead Lady // Dress Store: The Bride's Choice // Reception Venue: The Duke Mansion
This post contains affiliate links, Please see our full disclosure policy.
Shop these gorgeous wedding and bridal shower products:
Check out these other gorgeous wedding features on Pretty My Party!