10 Best Teen Or Tween Party Themes
Make your child's party one to remember with these fun teen birthday party ideas!
Do you have a picky teen or tween on your hands? If you do, plan a birthday party they will love with the 10 Best Teen or Tween Party Themes! When planning a party for a teen or tween, you want to be careful that the party or theme isn't too babyish. They are growing up after all and want their personality represented at their cool, teenage party! The goal is to throw a fun, age-appropriate party where they can have fun with their friends.
When deciding on a fun teen party theme, think about your son or daughter's personality and their hobbies. If you base the party theme around what they like, they will be much more excited in the planning process. Some teen birthday party ideas include Glow in the Dark, Camping or "Glamping", Harry Potter, Boho, Luau, etc.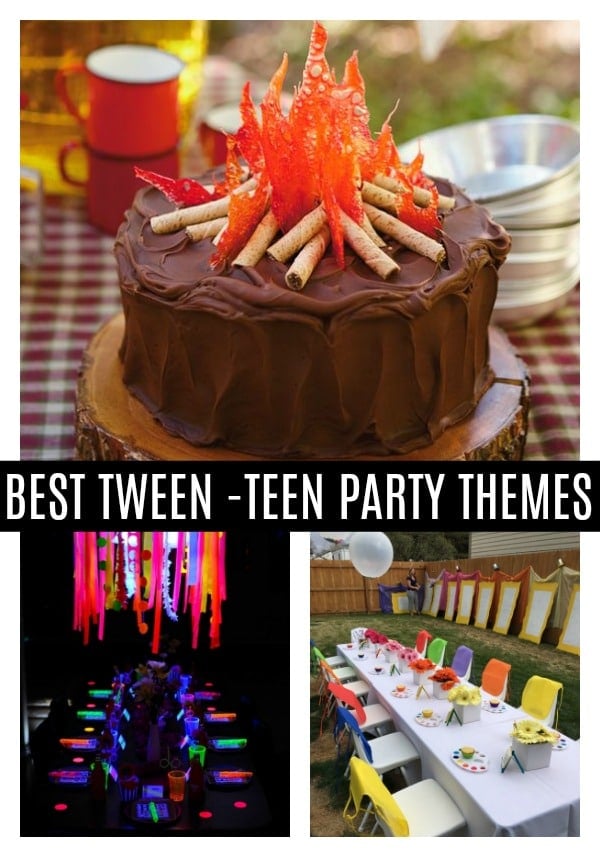 Teen Birthday Party Ideas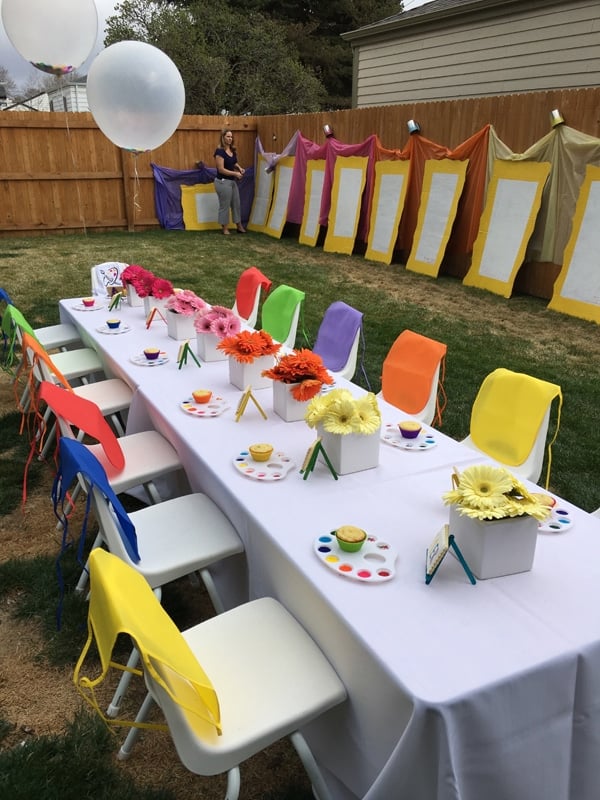 1. This specific Art Theme Party for Girls is a great idea for the artist in your life! But it can be easily changed up to be a boy theme, as well. This is such a great idea and a fun way for all the kids to take away their own little pieces of art home from the party! Make the party bright and colorful. Think wine and cinco without the vino, of course!!!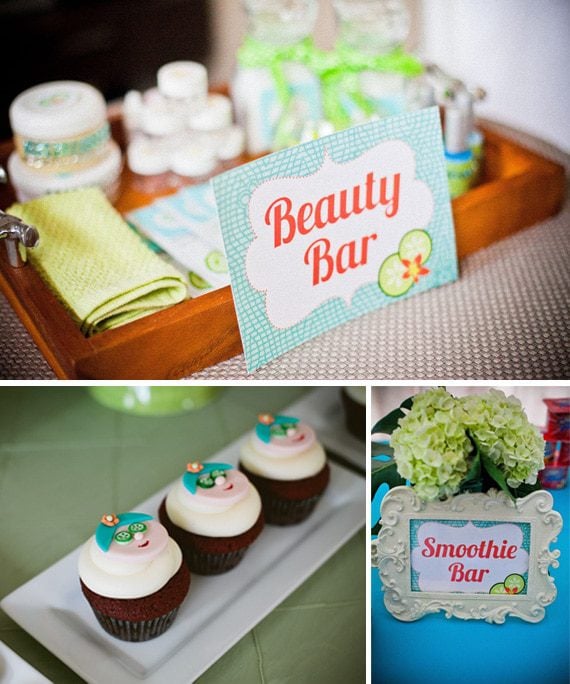 2. What girl wouldn't love this Sophisticated Tween Spa Party? There are so many great ideas when it comes to a spa party. This can always be done at home, or you can take your birthday lady and a few of her special friends to your local spa for a mani/pedi. So if you're looking for teen birthday party ideas, the girls will love this theme! Sign us up for a day of pampering and being girly girls!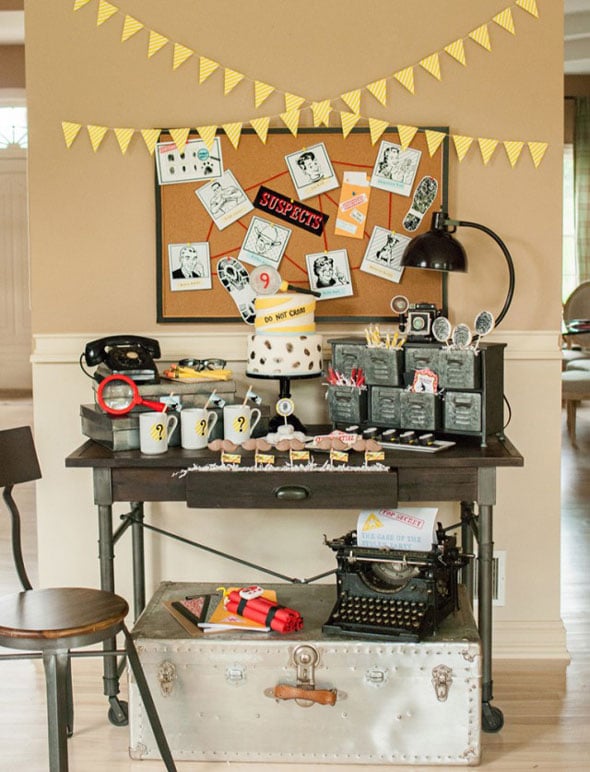 3. This Vintage Detective Birthday Party is a great tween or teen birthday party idea that any kid would absolutely love! You can get really creative with this theme and have the kids "solve" crimes. This party had so many great elements and ideas and you'll get tons of tips on how to make it absolutely perfect!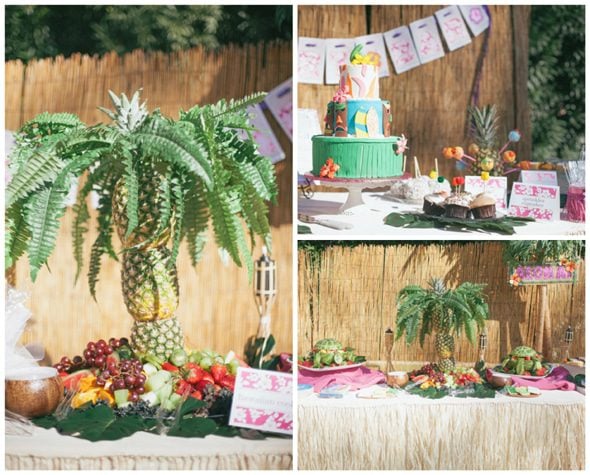 4. A Hawaiian Luau is a perfect theme for tweens and teens! Who doesn't love a good summer party?! If you have a pool, the kids can swim and have fun! There are so many creative ideas you can do for a luau theme like a pineapple palm tree fruit display!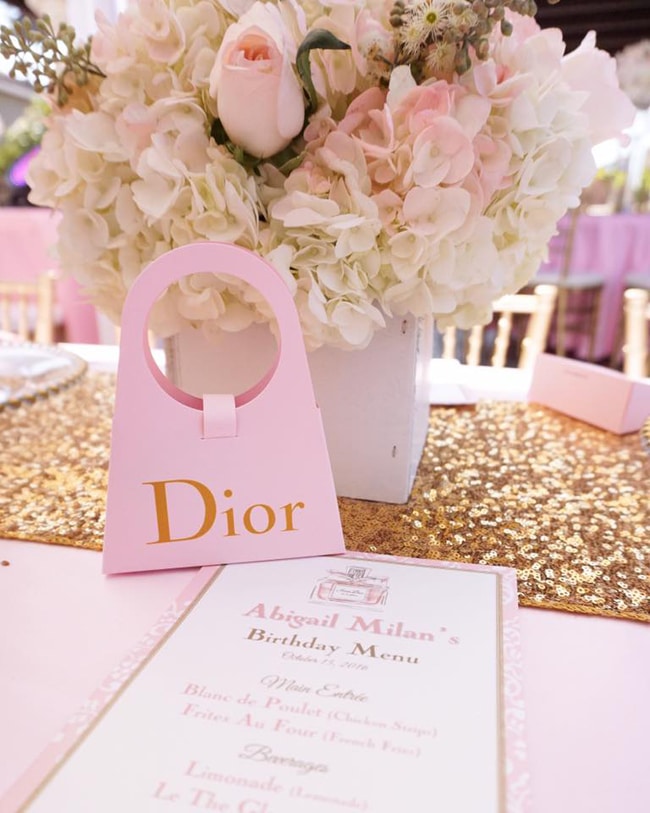 5. This Diamonds & Dior Party is absolute perfection! Do you have some divas at home dying to find the perfect theme for their next birthday? Try this one on for size! And what is more chic than making it a fashion brand theme?! Your fashionista and her friends can party in style!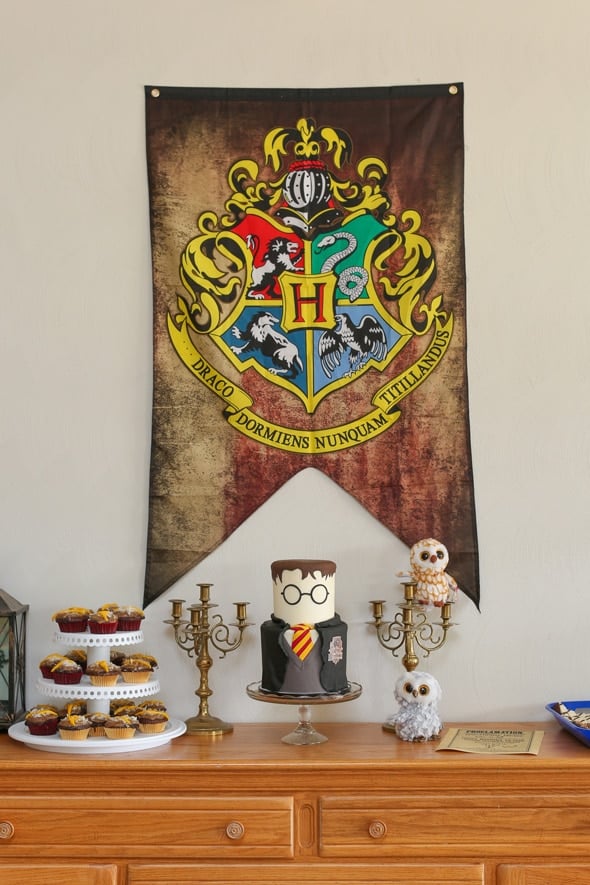 6. Another teen birthday party idea that is gender neutral is a Harry Potter Party theme! If your child is a Harry Potter fan, this theme is a no-brainer. Have the kids come dressed up in their Harry Potter costumes for some unforgettable photo ops.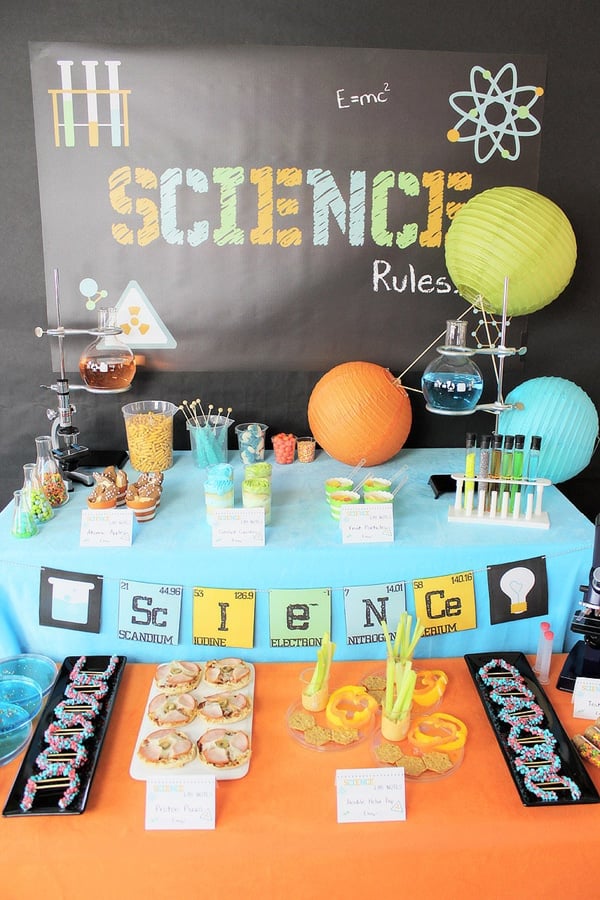 7. A teen birthday party idea that can include fun and wacky experiments is a cool Mad Scientist Party. Another fun gender neutral theme, this theme is perfect for any science-loving teen or tween in your family!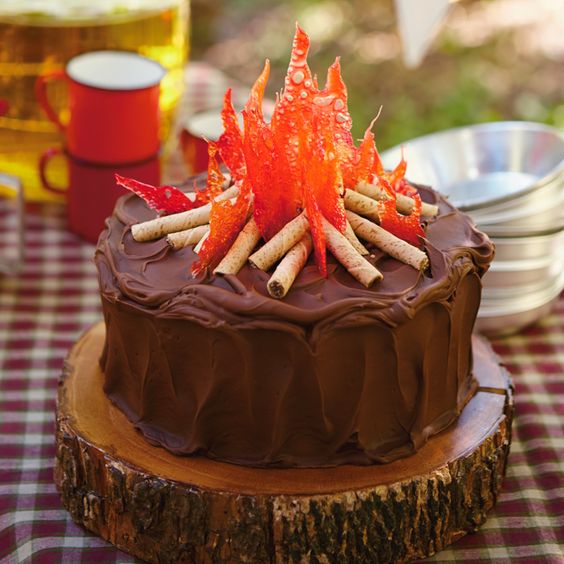 8. If you're on the hunt for an outdoor party theme, why not plan an Outdoor Camping Party, complete with a fire pit and s'mores! Get creative with this teen party theme with a cop fire cake, wooden serving platters, and a fun scavenger hunt for the kids! Your tween or teen will love this idea and their friends will certainly be talking about how cool this party is! For the girl, why no a "Glamping" party?!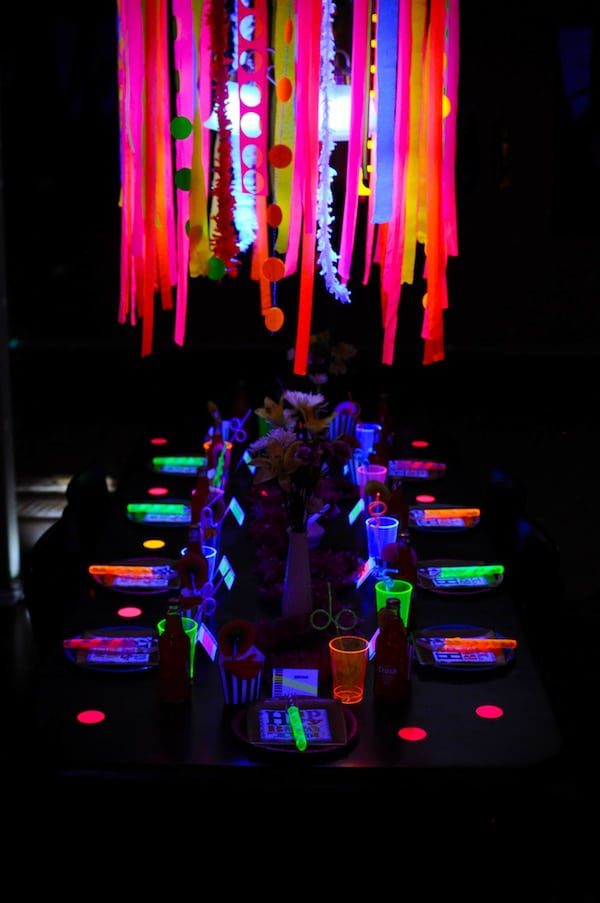 9. Now this Neon Glow In The Dark Birthday Party looks like a perfect teen birthday party idea! This is a great theme for boys or girls. Grab your old black lights and stock up on glow in the dark necklaces to start creating the coolest glow in the dark theme for your teen or tween!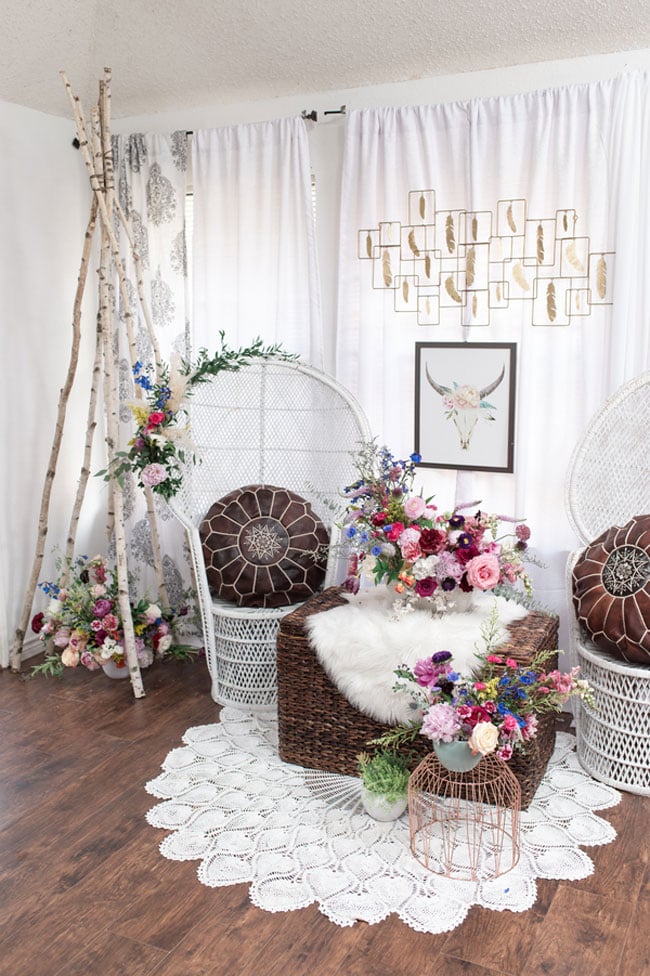 10. This Colorful Boho Party is certainly on-trend right now. This party has loads of boho-chic inspiration for your teen's big birthday bash.
Nobody said raising a pre-teen or teenager is easy, but with these fantastic teen birthday party ideas, you're sure to keep the peace at home! They'll love being treated to an "older" birthday theme and you'll love that they are having a blast with their friends. It's a win-win! What's your favorite teen birthday party idea? Let us know in the comments below!
For more teen birthday party ideas, follow us on Instagram @prettymyparty and Pinterest and join us in our private Facebook group.
SaveSave
SaveSave
SaveSave
SaveSave
SaveSaveSaveSave
SaveSave
SaveSave
SaveSave
SaveSave
SaveSave
SaveSave
SaveSaveSaveSave
SaveSave
SaveSave
SaveSave
SaveSave
SaveSave
SaveSave
SaveSave
SaveSave