Spa Themed Birthday Party
This Spa Themed Birthday Party from the Canadian Hostess is so adorable! What little girl doesn't want to have a day of pampering at the spa?! Manicures, facials, sweets, and laughs were all on the menu for this ultimate spa-themed party. For the party colors, turquoise, honeydew green and orange set the tone for a relaxing day at the spa with friends. How perfect!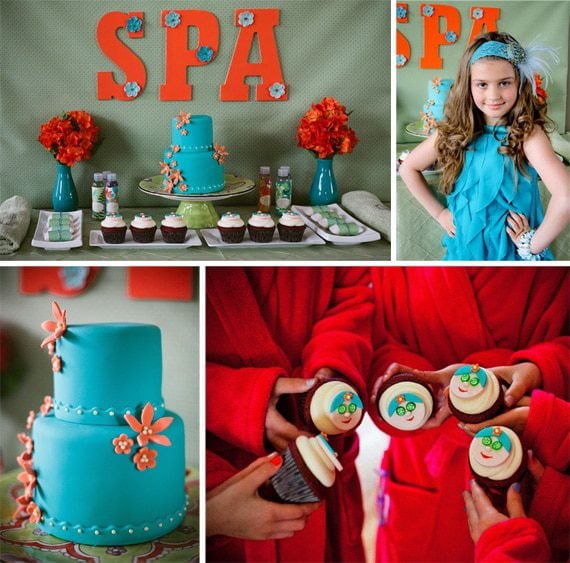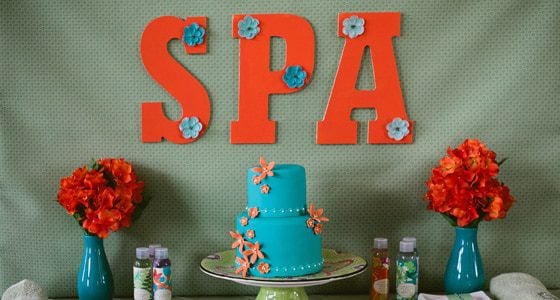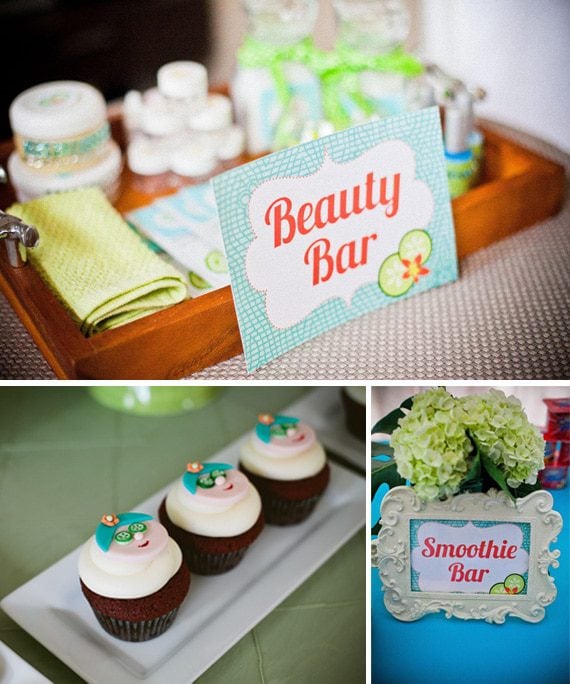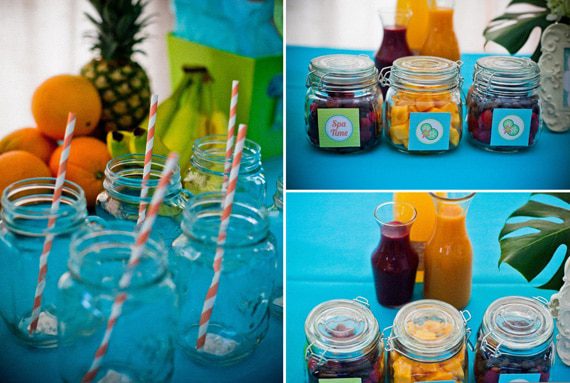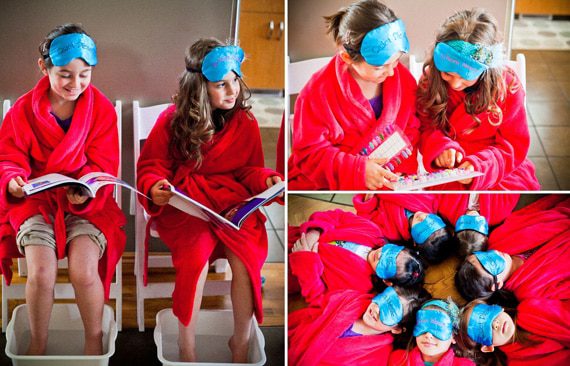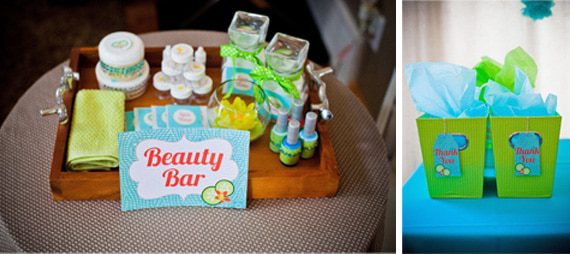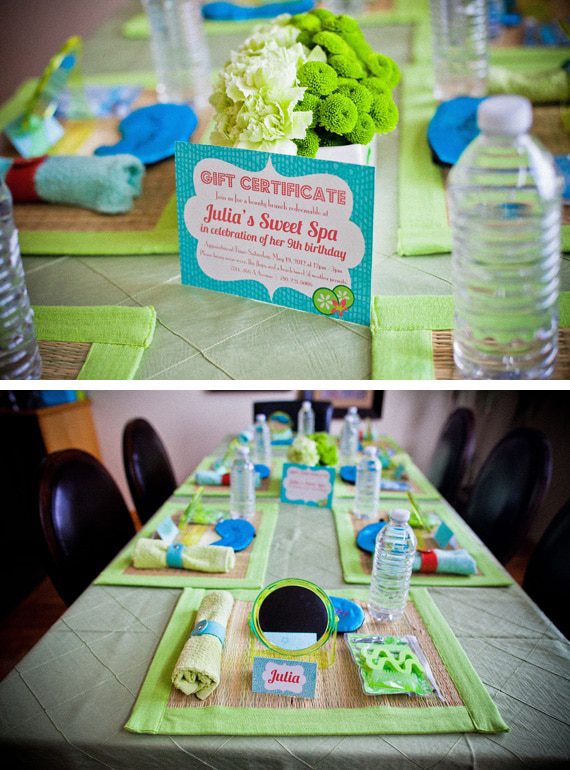 Upon arrival, each girl received her own cozy bathrobe and was invited to the "Relaxation Lounge" which featured a Tropical Smoothie Bar. The tranquil and relaxing atmosphere featured three spa treatment areas: facials, manicure and pedicure. After the girls were treated to facial masks and had their nails done in the design they chose, they were invited to create their own lip balm by choosing their favorite flavor and color.
The party table displayed a custom beauty setting for each girl, including a hand towel, mirror, a cosmetic pedicure set, and a water bottle. The sweet bar featured a triple chocolate cake and spa-themed red velvet cupcakes. Also incorporated were a few beauty items like bedazzled soaps and shower gels, which the girls took home after the party.
Each girl received her own spa basket that included a variety of beauty items: sleeping mask, handmade lip balm and shower gel.
What a sweet way to celebrate turning 9! What details do you love in this Spa Themed Birthday Party? Let us know in the comments below!


Credits & Resources

Design and Styling: Vania Asenova of Canadian Hostess | Printables: Haute Chocolate | Cake and Cupcakes: Bluebird Cakes | Photography: Raffaella Loro | Bathrobes: Feel Fabulous