Homemade Slime is quick and easy to make at home and it even makes the perfect party favor! Check out our favorite Homemade Slime Recipes!
Kids love playing with homemade slime. If you're wondering how to make homemade slime, these awesome Homemade Slime Recipes will walk you through step by step. Depending on what type of cool slime recipes you're looking for, there are different ways to homemade make slime.
How to make homemade slime
Did you know there is fluffy slime, slime without borax, Elmer's glue slime recipes, edible slime recipes, slime recipes with shaving cream, etc.?! We weren't lying when we said there are tons of ways to make homemade slime. Plus, you can make homemade slime inspired by your children's favorite movies, toys and characters! This makes these cool slime recipes perfect for a fun birthday party activity or as party favors! Below you will find ideas for homemade slime inspired by Beauty and the Beast, Finding Dory, unicorns, mermaids, etc. The possibilities are endless when it comes to cool slime recipes!
What ingredients do you need to make homemade slime?
Depending on how you want to make your homemade slime, there are different ingredients you will need. There are also more kid-friendly ways to make homemade slime with no chemicals. First, find out what kind of slime you want to make and choose a cool slime recipe that fits you and your family's needs. Some common ingredients are saline solution, glue, shaving cream, borax, etc.
What do you do with your homemade slime?
What do you do with your homemade slime? Play with it, of course! The kids will have a blast playing with their homemade slime! Like we said earlier, you can also give it out as take home prizes at your child's birthday party, as a cool party favor, or set up a slime making station for a fun party activity the kids will love! You can even base your child's party theme on slime with a slime themed birthday party!
How do you store homemade slime?
Once you're done playing with your homemade slime, it's important to wrap it up with some plastic wrap and put it in airtight sealed container. A plastic food container will work. This will keep the slime from drying out. Then place in the refrigerator. Another way to store it would be in a ziplock bag. Make sure you get all of the air out of the bag before sealing it and place in the refrigerator.
How long does homemade slime last?
If properly sealed and refrigerated, homemade slime can last a few days – up to a week. After a week, toss it in the trash and make a fresh batch!
Want to throw a slime party? Check out these slime party decorations: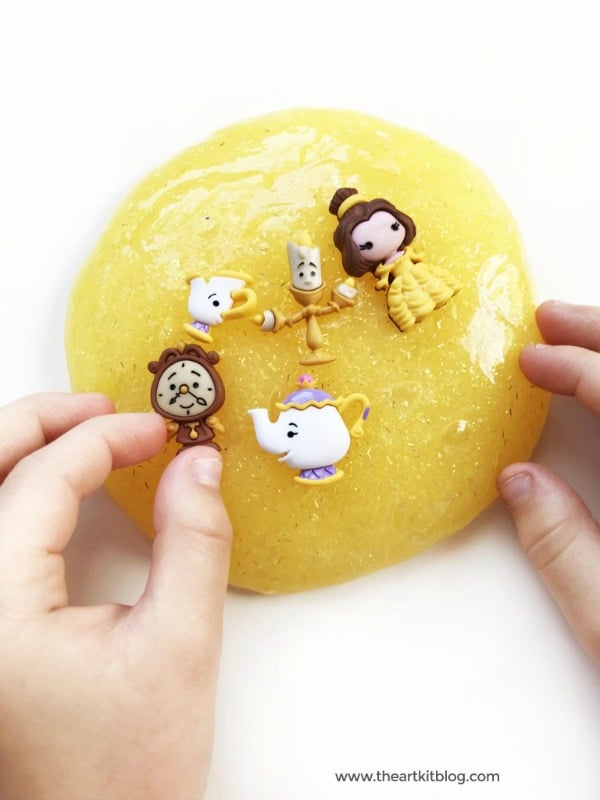 So let's start off with our favorite homemade slime. We absolutely adore this Beauty and the Beast Slime Recipe! If you're planning a Beauty and the Beast Party for your little princess, this homemade slime would make the perfect party activity or party favor! Glitter glue and a few other ingredients are all you need to whip up some pretty slime like this!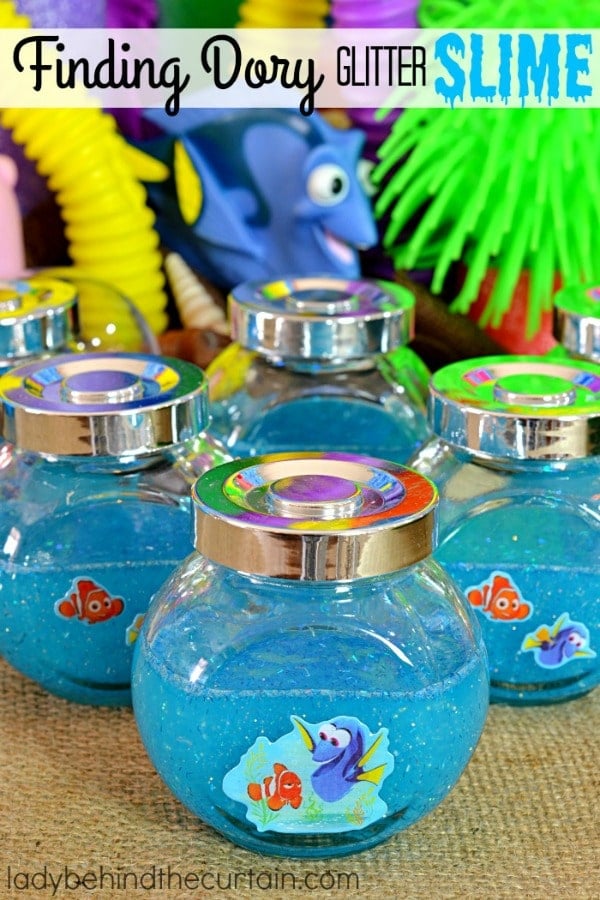 Another homemade slime we're totally obsessed with is this Finding Dory Glitter Slime. Put it in small jars with a cute Dory sticker and they make the perfect party favor or gift idea for kids! Plus, it's quick and easy to make. Three ingredients are all you need to make it. The kids will love getting this as a gift at your Finding Dory Party!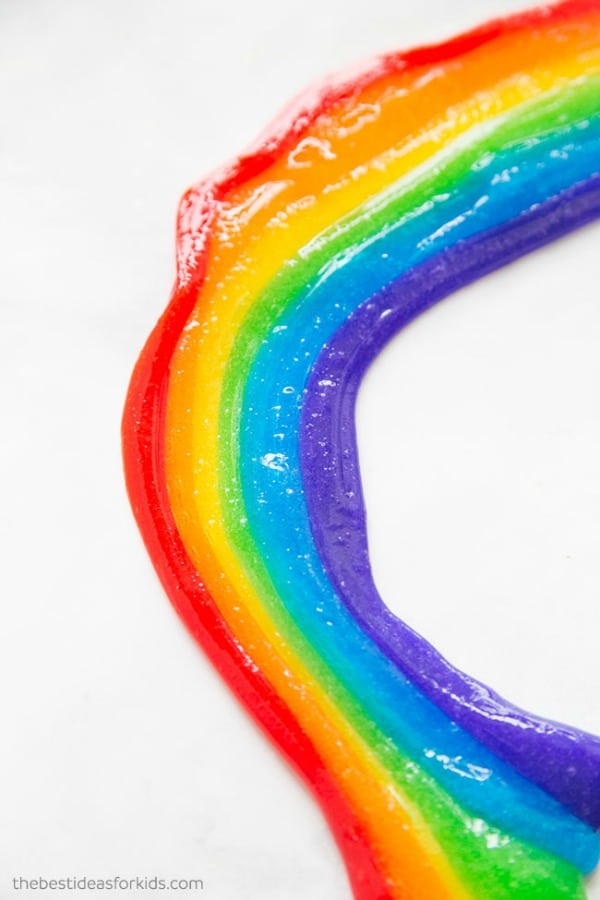 How pretty is this Rainbow Slime? This homemade slime is perfect for a rainbow themed birthday party, St. Patrick's Day or just any rainy day to keep the kids entertained. Jump on the slime craze with this rainbow slime recipe. The kids will love the vibrant colors of the rainbow and will have a blast playing with it together.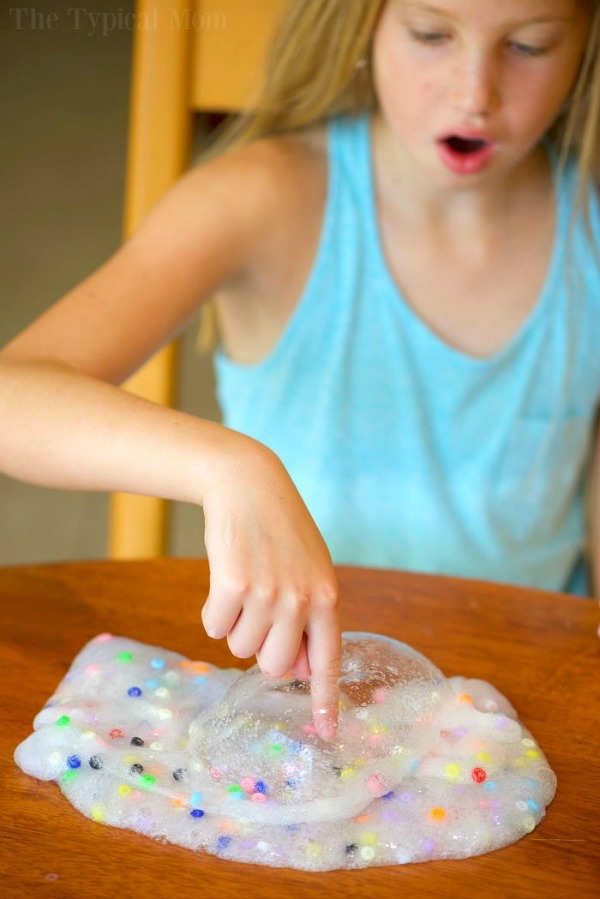 If you're looking for an Easy Slime Recipe Without Borax, this Easy Slime Recipe With Baking Soda is great for the kids! With only four ingredients and some added color beads for fun, the kids will have a great time with this homemade slime. Let the kids experiment a little and have them add things to their slime like water beads, glitter, etc. The possibilities are endless when it comes to making cool slime at home!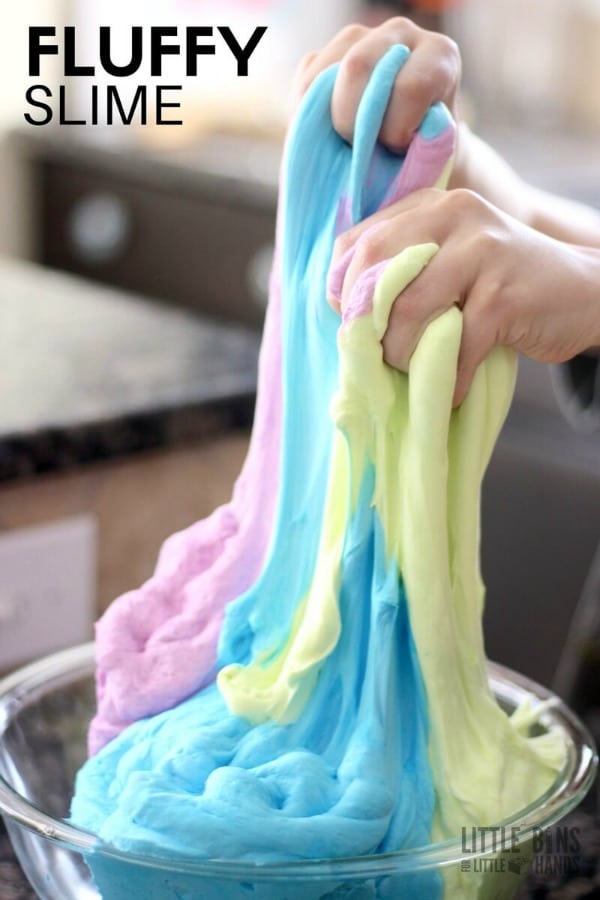 Fluffy slime is popular among parents because it's less sticky and messy. Did you hear that Mom?! This colorful Fluffy Slime Recipe shows you just how to get the perfect fluffy slime. This homemade slime turns out smooth and stretchy, so the kids will have a blast playing with a big bowl of it. This is definitely a top contender on the cool slime recipes list!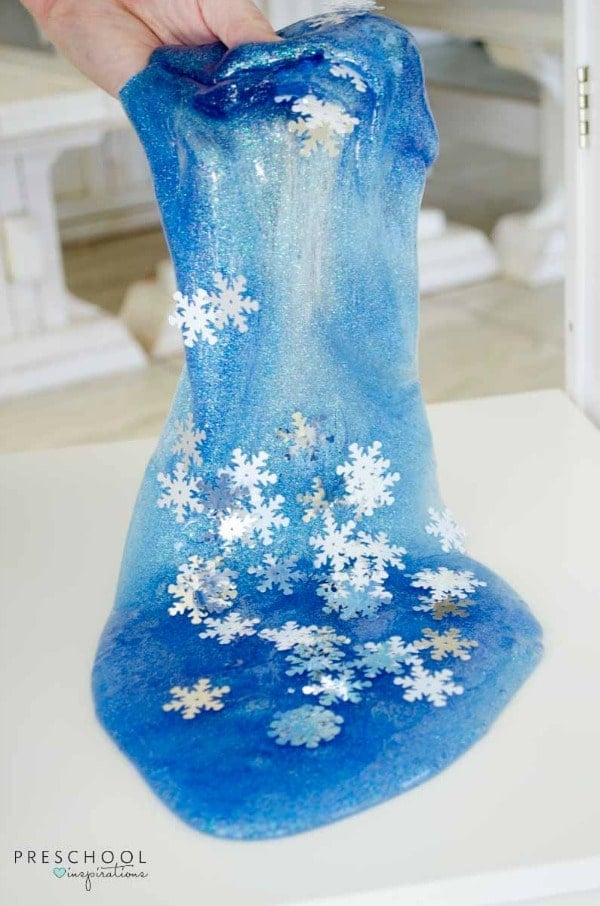 If you're looking for a recipe with Borax, this Slime Recipe is for you. You can even add snowflakes in it like this one or confetti, sprinkles, etc. This homemade slime reminds me of the Disney movie Frozen, so it's perfect for a Frozen Birthday or winter wonderland themed birthday party.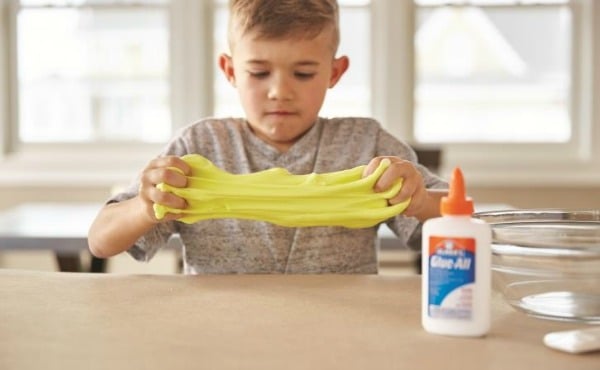 This fun Elmer's Glue Slime Recipe for Colored Slime will have the kids entertained for hours! Just think of all the fun you and the kids will have making homemade slime together. Seriously, kids are going crazy over slime, making slime and playing with slime! This cool slime recipe is sure to be a hit.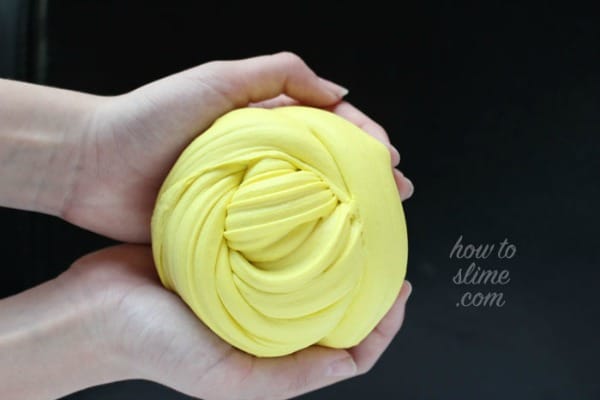 This Butter Slime Recipe with clay is a cool slime recipe to make. To make perfect butter slime, you will need soft clay. Soft clay comes in a variety of colors, so there's no need for food coloring. The end result is a nice, smooth texture. It's different from other types of homemade slime, which makes it a popular choice for many parents when searching for a cool slime recipe.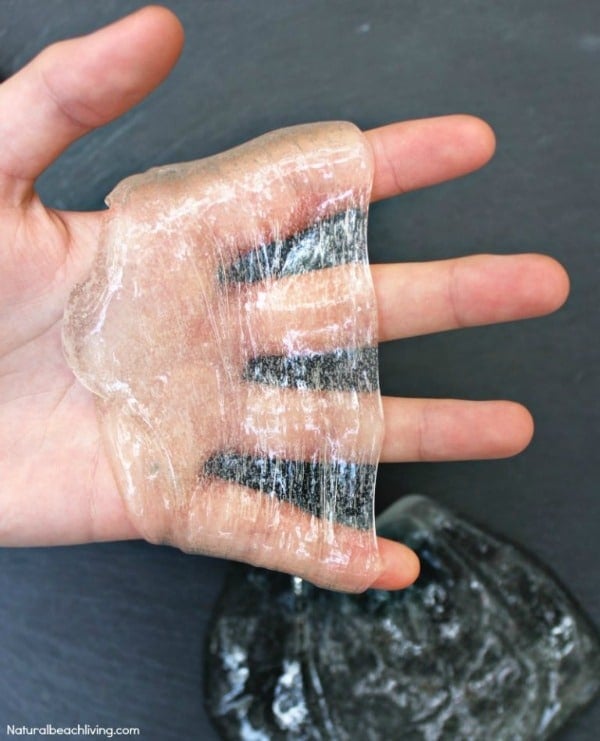 If you want a super simple homemade slime, this Clear Slime Recipe only requires three ingredients. Are you overwhelmed yet with how many types of homemade slime you can make?! I know we are! Once you get slime making down to a science, you can try other cool slime recipes. You can even make edible or magnetic slime, which we will talk about below.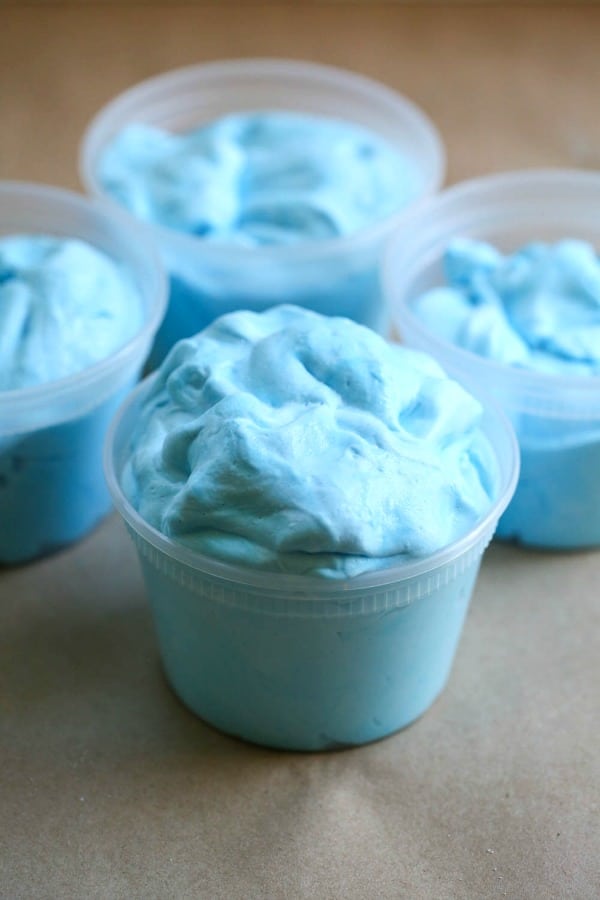 This Slime Recipe With Shaving Cream is a fun, fluffy slime for kids! Since this recipe calls for shaving cream, buy the sensitive skin variety because it won't smell as strong as the regular kind. There are so many fun ideas for homemade slime!
This pretty purple Glitter Slime Recipe with Contact Solution is another homemade slime you and the kids can try. We love the glitter slime and your little ones will love it too. It's definitely a pretty slime that's girl-approved!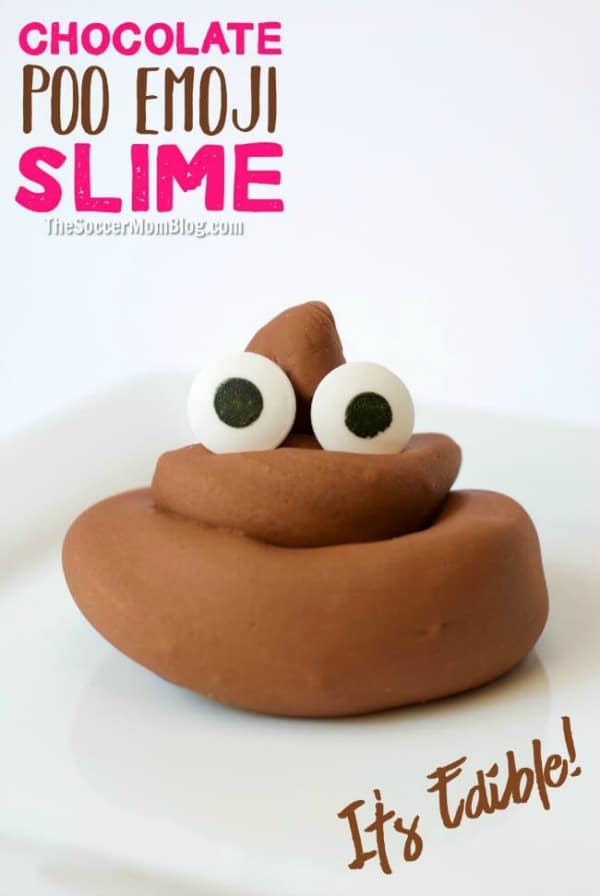 If you're looking for a fun, edible homemade slime, this awesome Chocolate Poop Emoji Slime Recipe is perfect! The kids will totally get a kick out of this homemade slime and it's perfect for an Emoji Birthday Party! This really takes Homemade Slime Recipes to a whole other level! What a fun activity for the whole family! Plus, it's no secret that kids are obsessed with everything Emoji right now!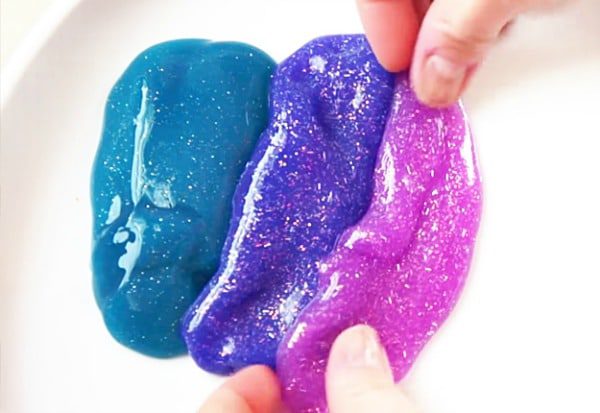 DIY Galaxy Slime is all the rage. So when we saw this Galaxy Slime Recipe we definitely had to share it with you. When making your homemade slime, make sure you experiment with it in the kitchen and protect your table and area rugs. Things can get really messy when making slime. Making slime outside is the best option.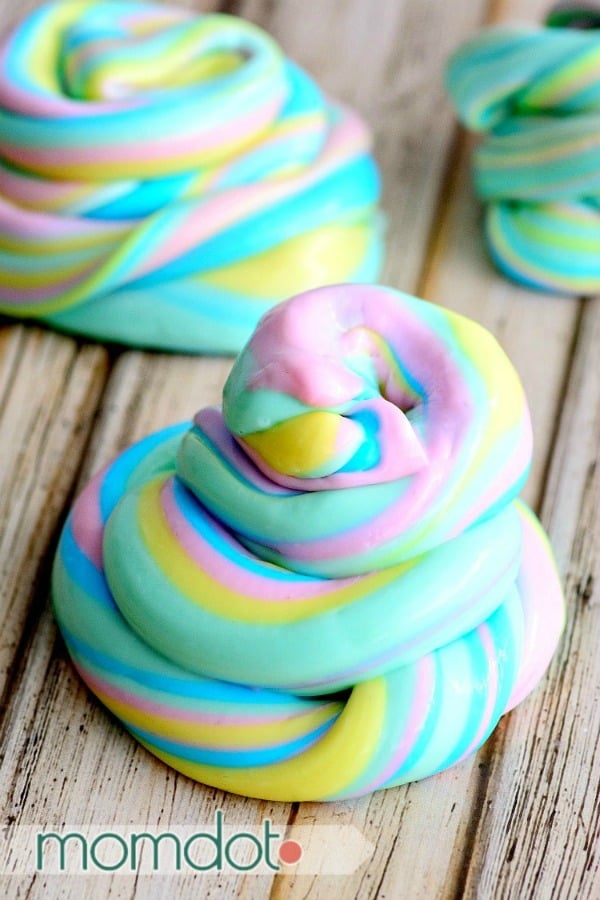 This Unicorn Slime is one of the most popular recipes and we can see why. Anything unicorn-inspired certainly has our attention! It's fun, colorful and totally looks like unicorn poop … just sayin'! We're sure your child will love this homemade slime with fun, bright colors. This cool slime recipe is also perfect for a unicorn birthday!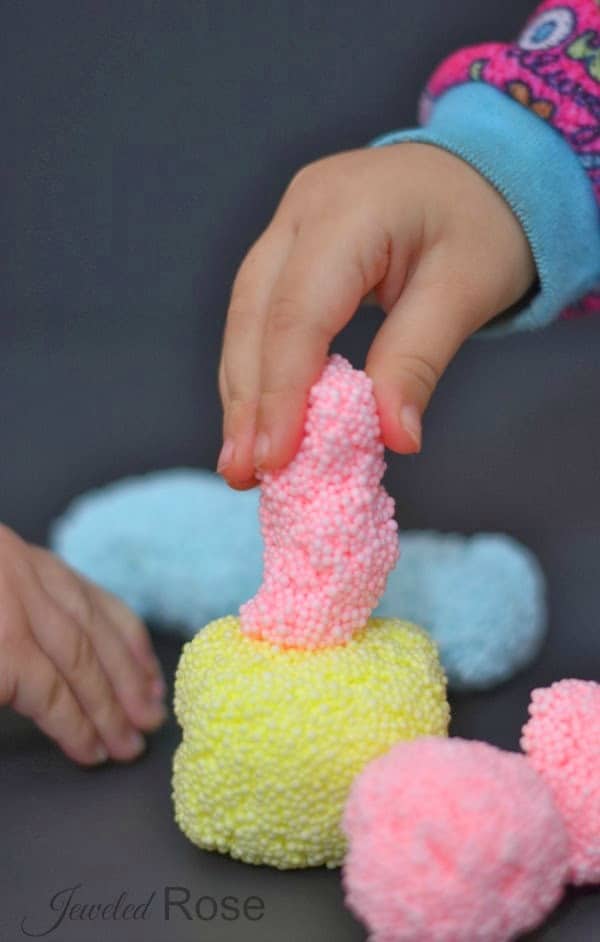 We wanted to add this Floam Recipe to the list because, well, it looks pretty cool! And if you don't know what floam is, it's a slimy substance with polystyrene beads that kids can mold into shapes. So technically, it's in the homemade slime category and that's why it's on our list of favorites. This cool slime recipe will definitely be a kid-favorite!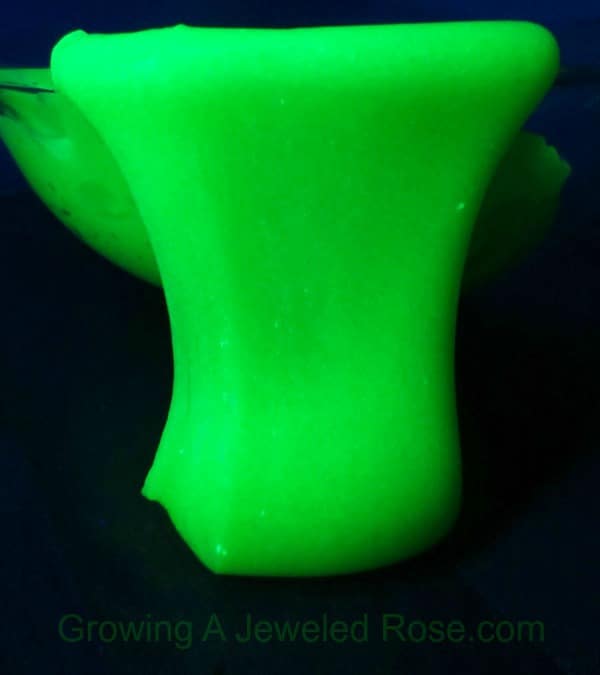 Glow in the dark anything is the coolest thing in the world to any kid. Just check out our best glow in the dark party ideas! This Glow in the Dark Slime Recipe will have the kiddos going wild! And if you decide on that party theme, this homemade slime is perfect for a slime activity station or party favors.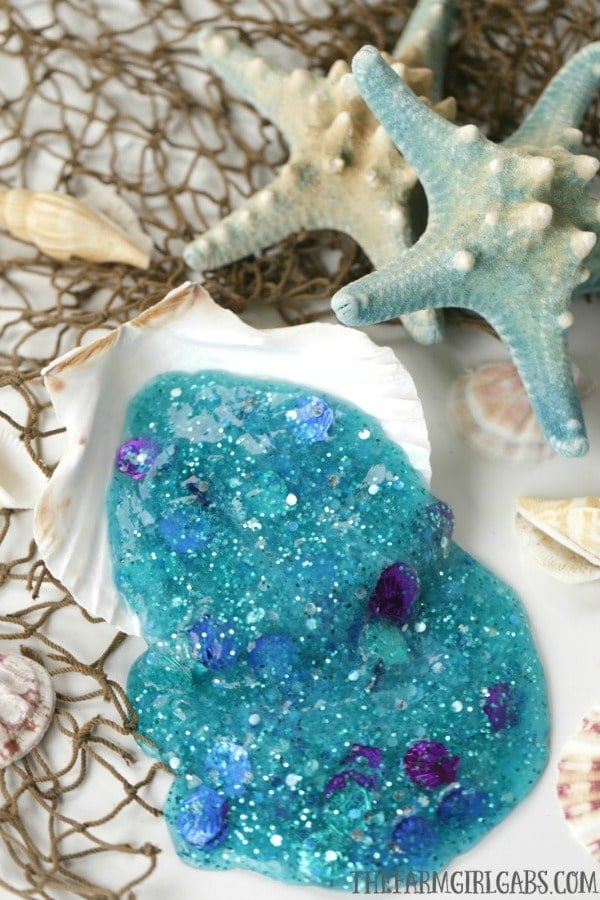 Are you loving all of the different homemade slime? This Mermaid Slime Recipe will delight your little Ariel fans. Create this Little Mermaid Inspired Slime with seashell confetti. If your planning an Under the Sea or Mermaid Party this homemade slime is a must-have.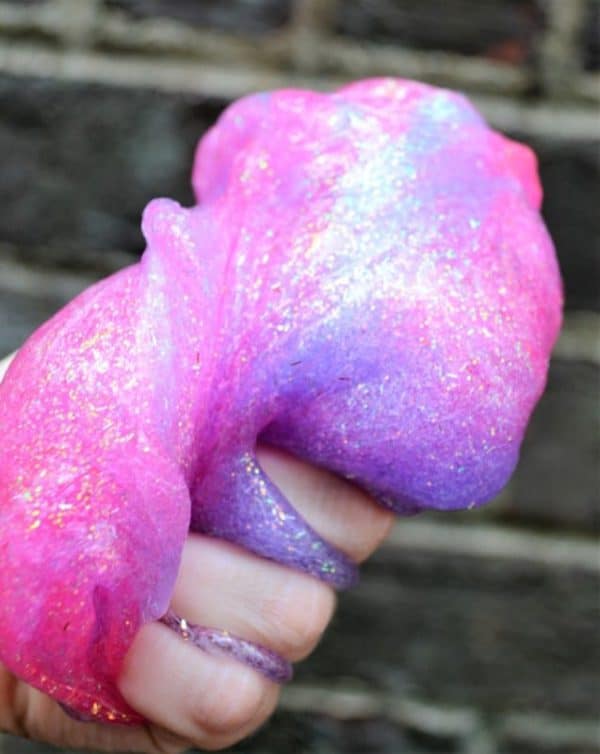 Here's another fun Elmer's Glue Glitter Slime Recipe that you can make at home. Made with glitter glue, you can purchase every color to make some really pretty slime! The girls will go wild over this pink and purple homemade slime.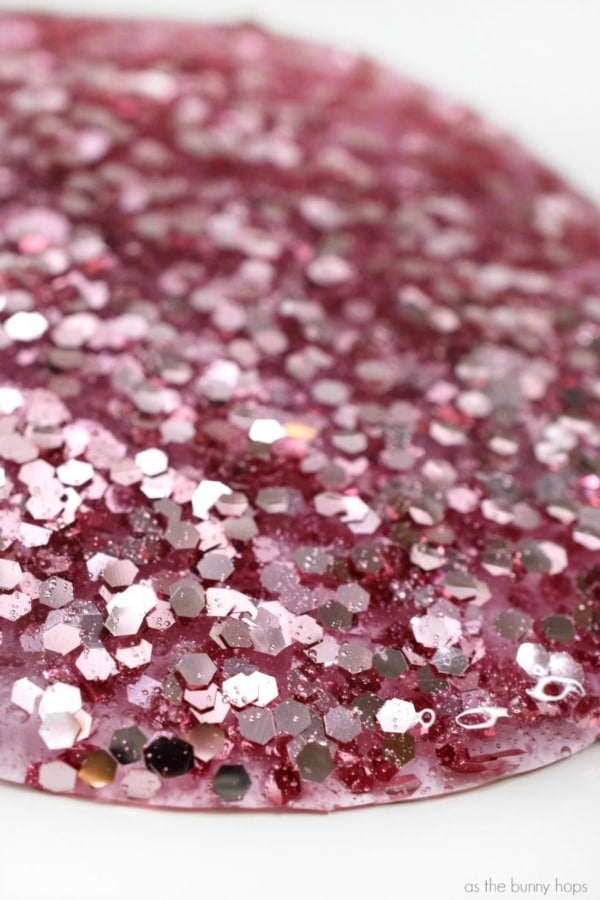 Anything Rose Gold is a good idea, right?! This Rose Gold Slime with matching confetti is so pretty and perfect for the little girls who love to pay with slime but are super girly girls. This pretty slime will make all of the girls excited!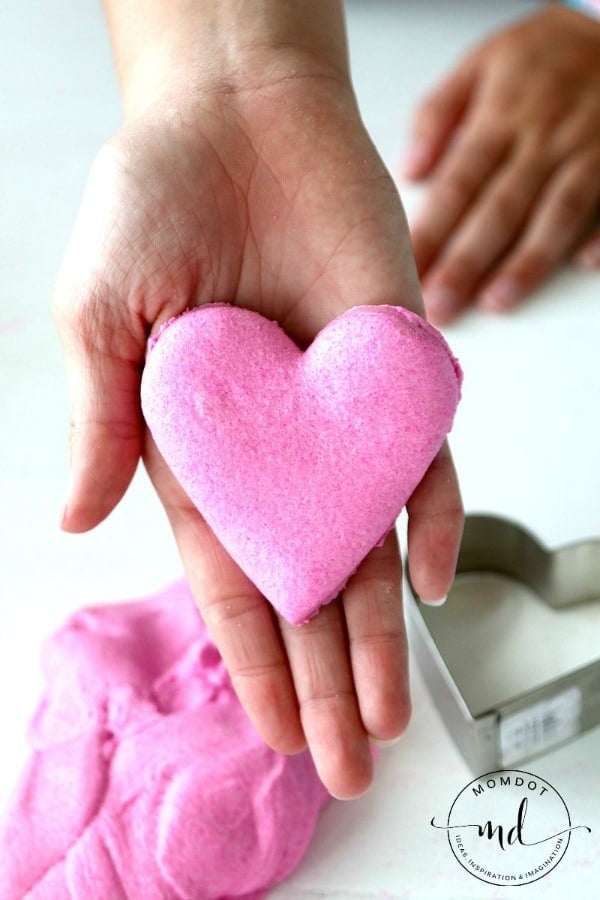 You know what's really fun? This Kinetic Slime Recipe! This homemade slime holds its shape, so the kids will have fun making all sorts of things with this. It will keep them busy for hours! Seriously, how cool is this homemade slime?!?!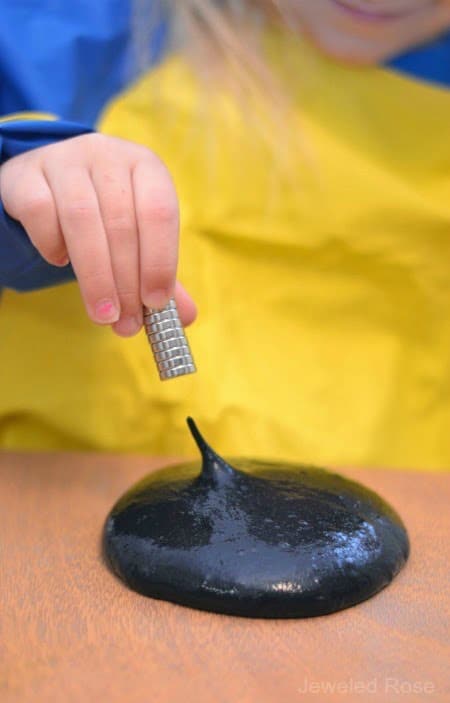 Did you know you can make magnetic slime? This Magnetic Slime Recipe will really keep the kids' interest. What a great little science experiment you can do with the kids at home! That completes our list of favorite homemade slime!
Which homemade slime will you be making with your kids? Let us know in the comments below! For more craft and party ideas, follow us on Instagram @prettymyparty and Pinterest and join us in our private Facebook group.
SaveSave
SaveSave
SaveSave
SaveSave
SaveSave
SaveSave
SaveSave
SaveSave
SaveSave
SaveSave
SaveSave
SaveSave
SaveSave
SaveSave
SaveSaveSaveSaveSaveSave
SaveSave
SaveSave
SaveSave
SaveSave
SaveSave
SaveSave
SaveSave
SaveSave
SaveSave
SaveSave
SaveSave
SaveSave