40 Finding Dory Birthday Party Ideas
Finding Dory is FINALLY here! I have waited forever for Finding Nemo to come out with a sequel just like several other Disney movies and I absolutely LOVE it! If your kids did too, they may be begging you for a Dory themed birthday party, so today we bring you 40 Finding Dory Birthday Party Ideas that will WOW your little party guests! You can do so many different things from dory-themed food and drinks to decor and games! And if you're looking for some fun Finding Dory Party Supplies and Decor, get them right HERE! Plus, if you Try Amazon Prime 30-Day Free Trial you will get FREE 2-day shipping on your Finding Dory party supplies! "Just Keep Swimming!"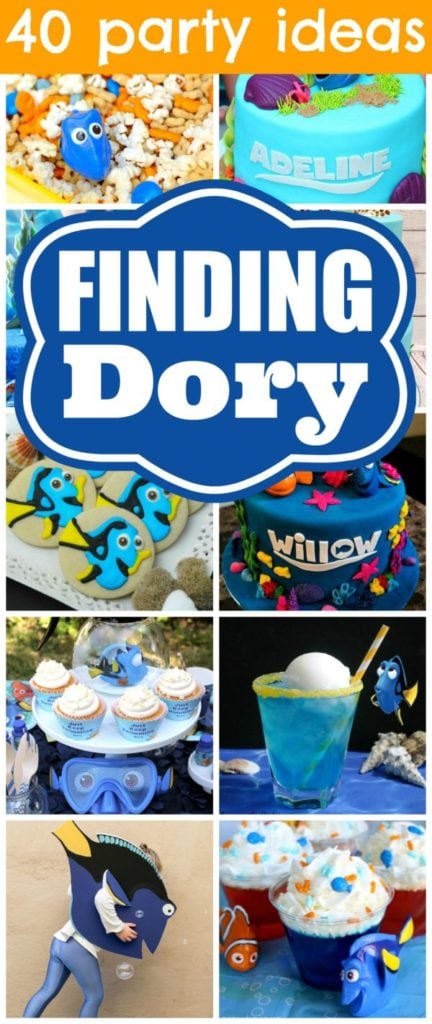 This "Just Keep Swimming Printable" is the perfect things to add to your party! It's also the perfect inspiration to hang in your home office!

Just Keep Swimming Free Printable
These easy dessert cups are perfect for the kiddos!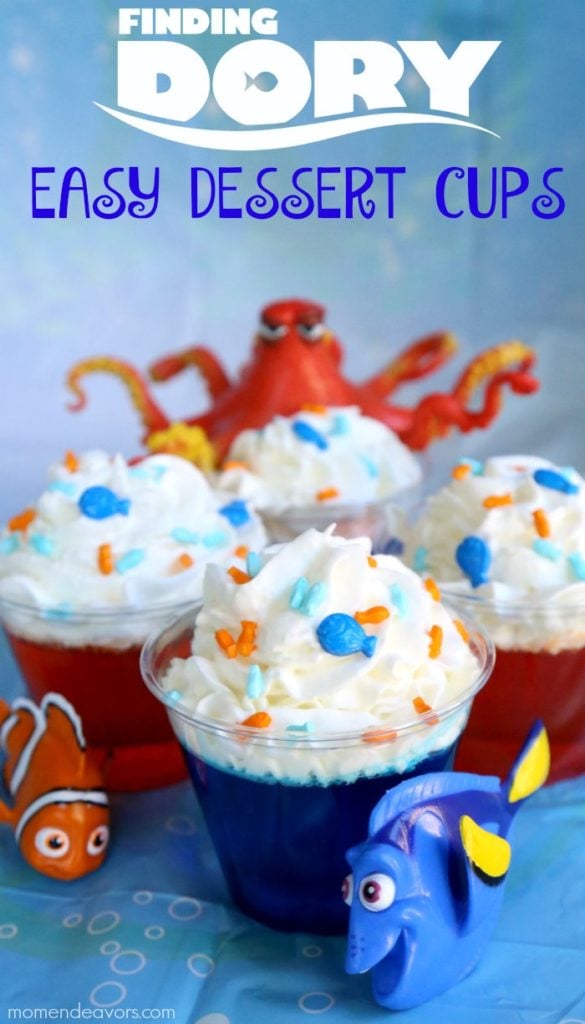 Wash down all of those yummy desserts with some delicious fruit punch.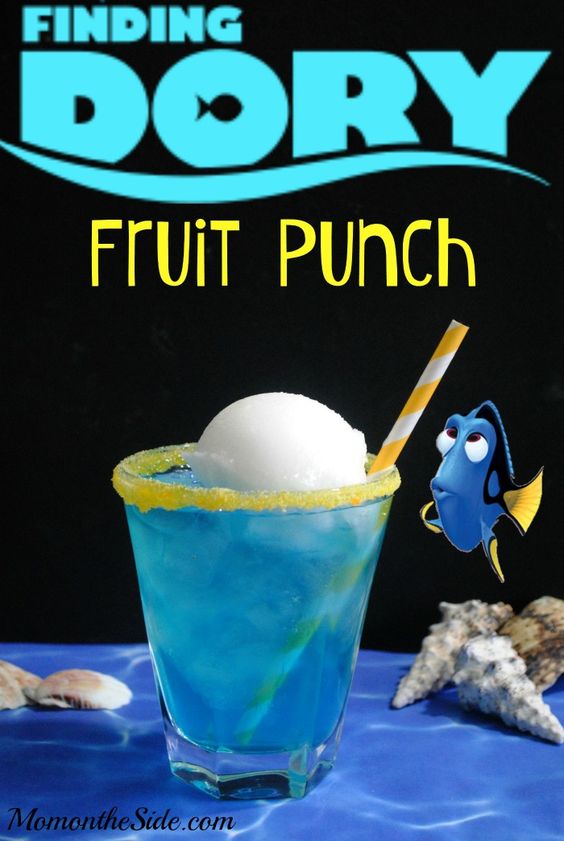 Finding Dory Fruit Punch Recipe
We're just loving all of the fun party ideas here!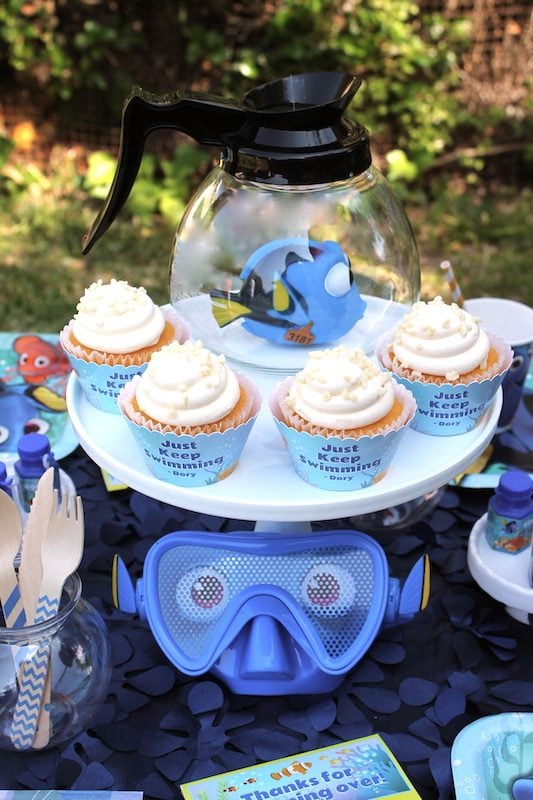 Can you find Dory? How adorable are these party favors? Get the fun free treat topper printable below!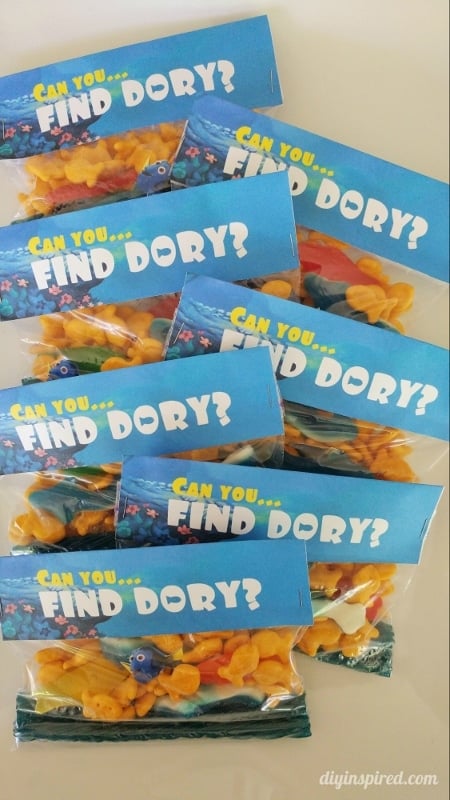 Free Finding Dory Treat Topper Printable
These Dory-inspired pretzel snacks are easy and fun to make and the kids will LOVE them!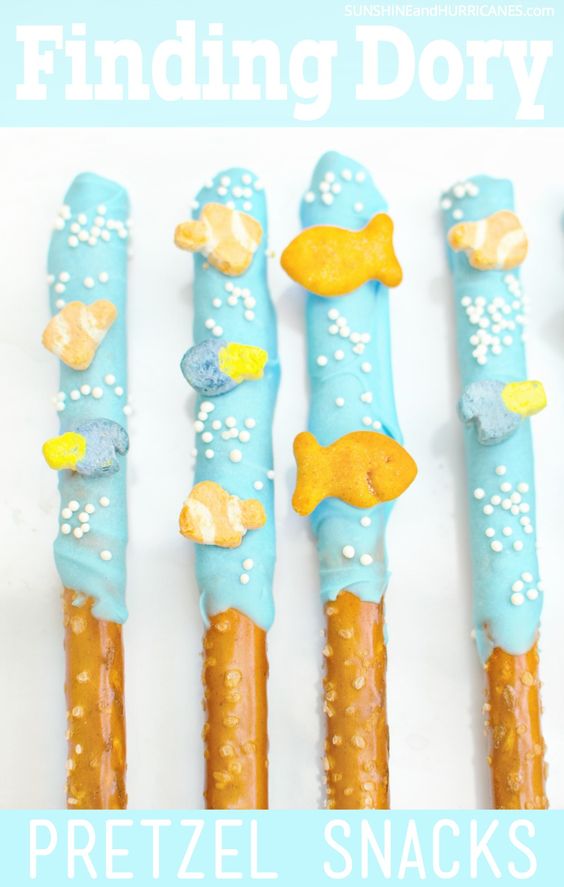 Welcome your guests with a wreath like this that can go in the birthday kid's room after the party!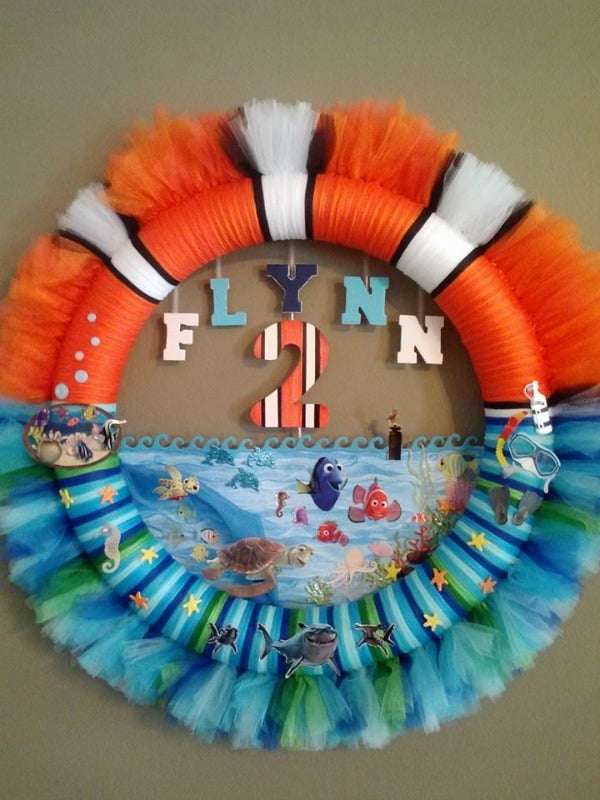 Birthday Wreath
Such a perfect Dory-themed cake!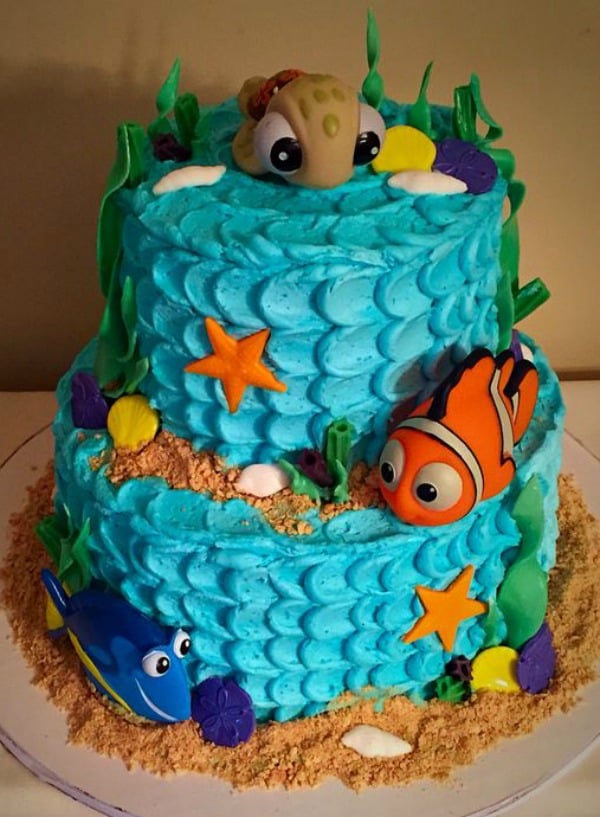 Finding Dory Cake
This is one incredible way to decorate!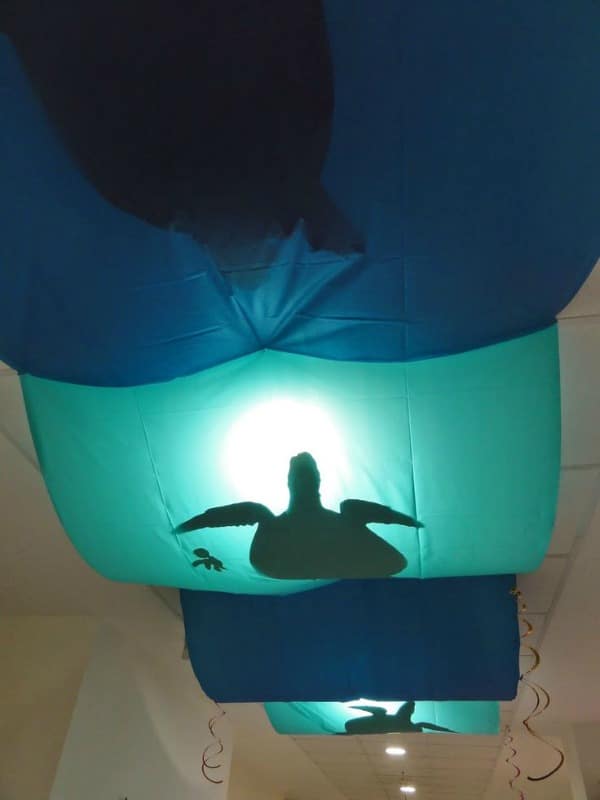 Ceiling Decoration
Create a one-of-a-kind centerpiece with candy like this one!
Rock Candy Centerpiece
Here is the perfect themed snack for a Dory-inspired party!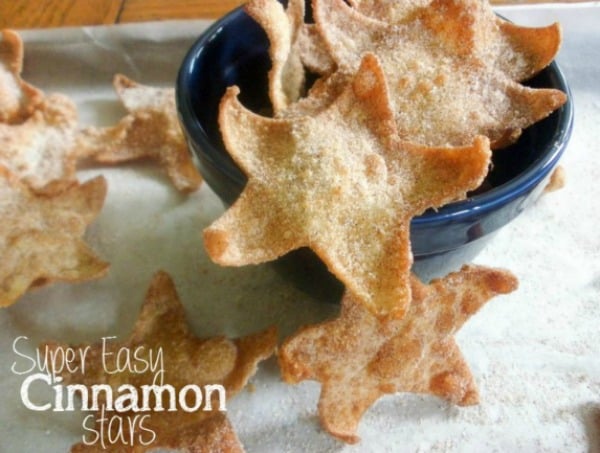 Cinnamon Stars
Print off some of these FUN coloring pages and activities to keep the kids busy.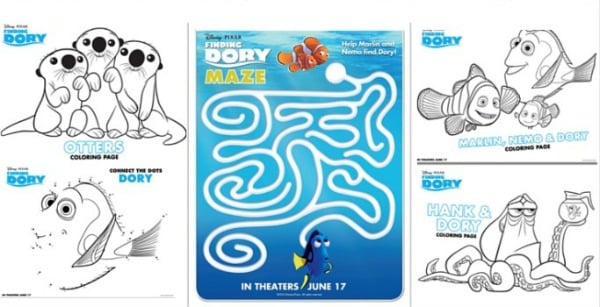 Coloring Pages and Activities
Decorate your glass beverage dispenser as Dory and fill it up with this yummy blue drink.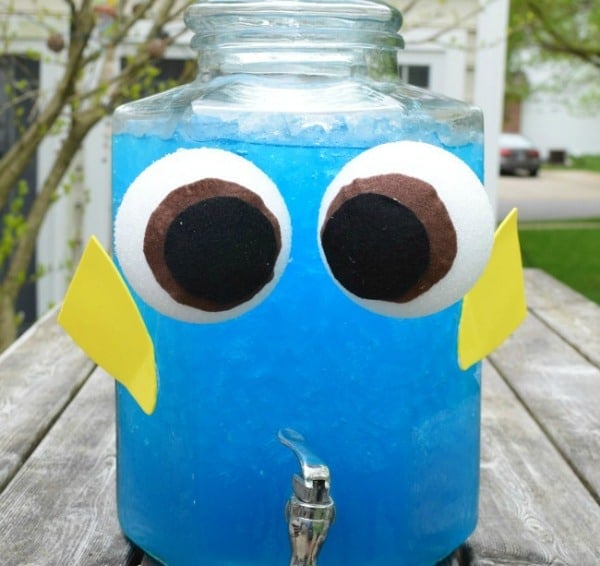 Party Drink Recipe
I can see some awesome photo opportunities being made with these cute DIY party hats!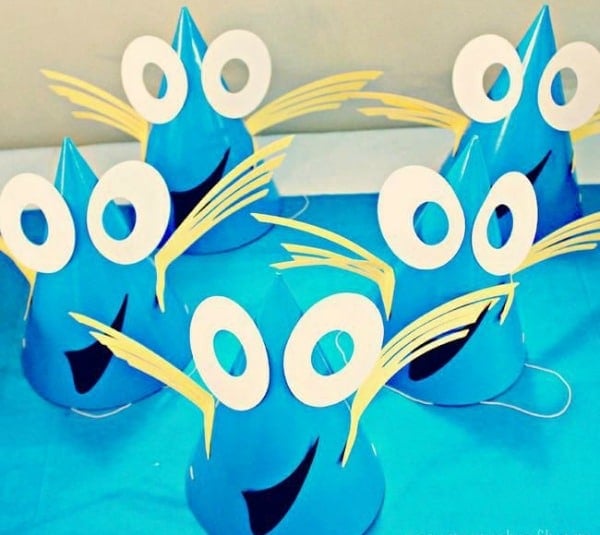 Dory Party Hats
Adorable, easy to make, and holds yummy snacks. What more do you need?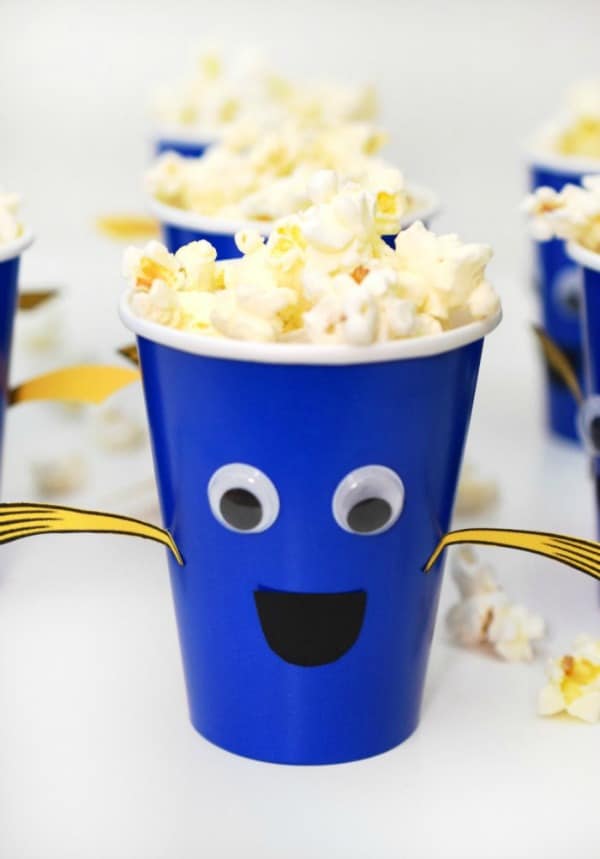 Dory Snack Cups
This shop owner has incredible talent. Perfect for cupcakes or chocolate covered Oreos.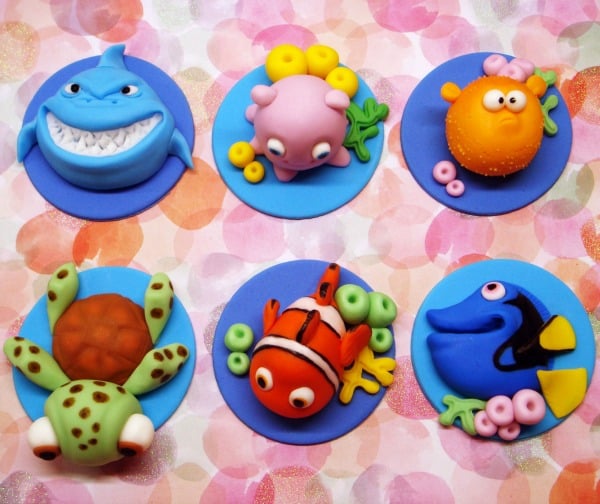 Fondant Cupcake Toppers
Aren't these treat bags the cutest!?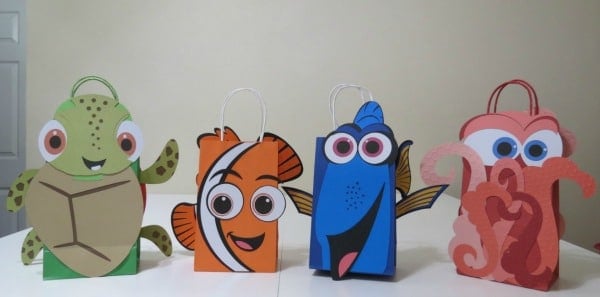 Dory and Friends Goodie Bags
I love the fabric banners in this shop! This one is PERFECT for a Dory party!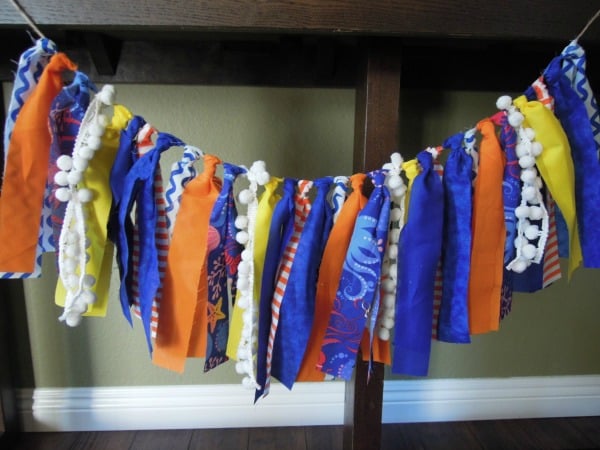 Fabric Scrap Banner
Here are several fabulous free printable files for your party!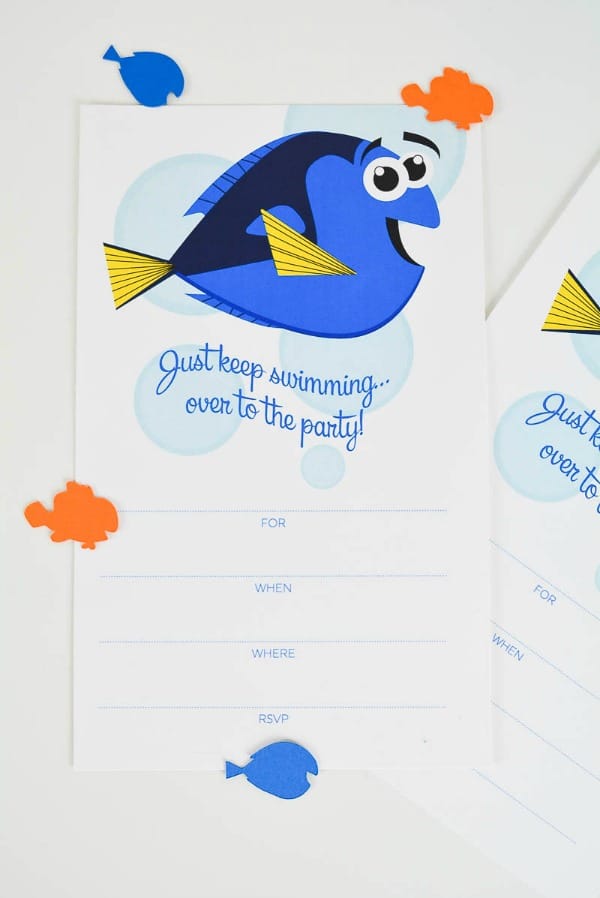 Free Printables and Cut Files
Make these cute little favors for the ultimate take-home the kids will LOVE!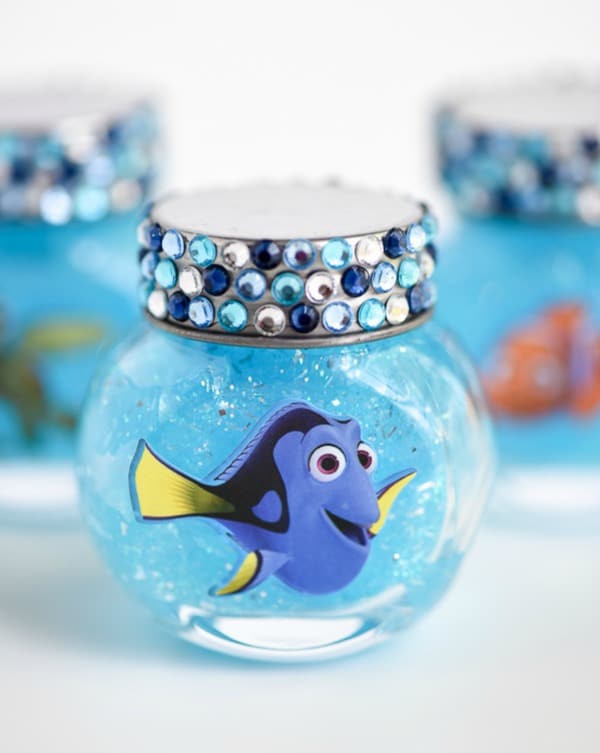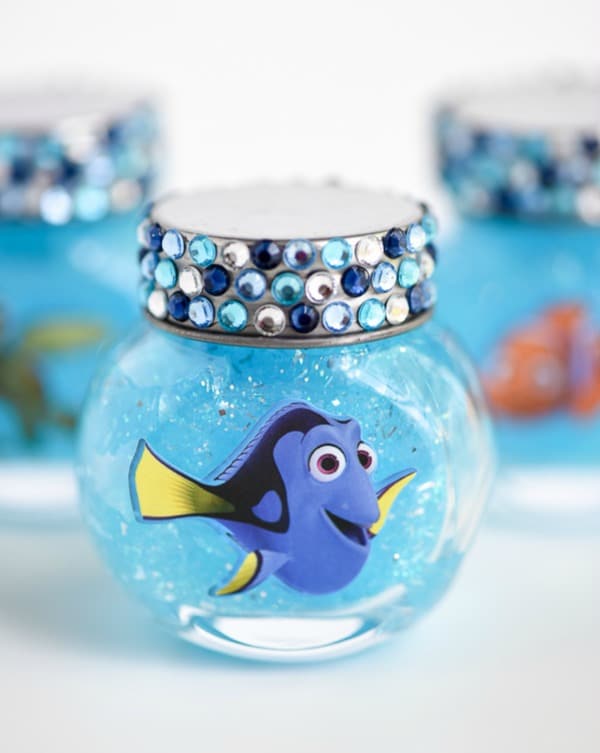 Glitter Slime
This cake maybe from Finding Nemo, but I love it and would work for a Dory party too!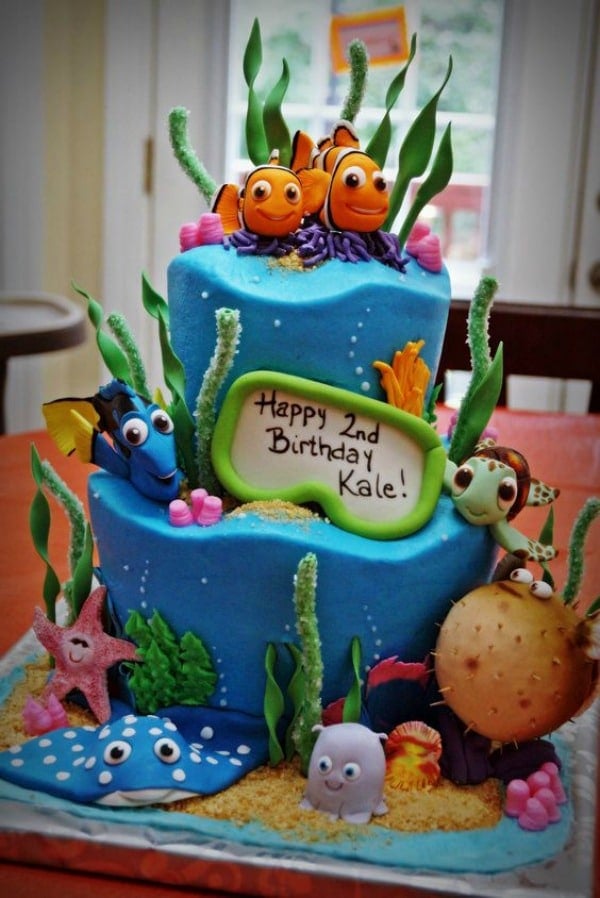 Finding Dory Cake
Serve snacks that go with the blue and yellow color theme like these jello slices. FUN!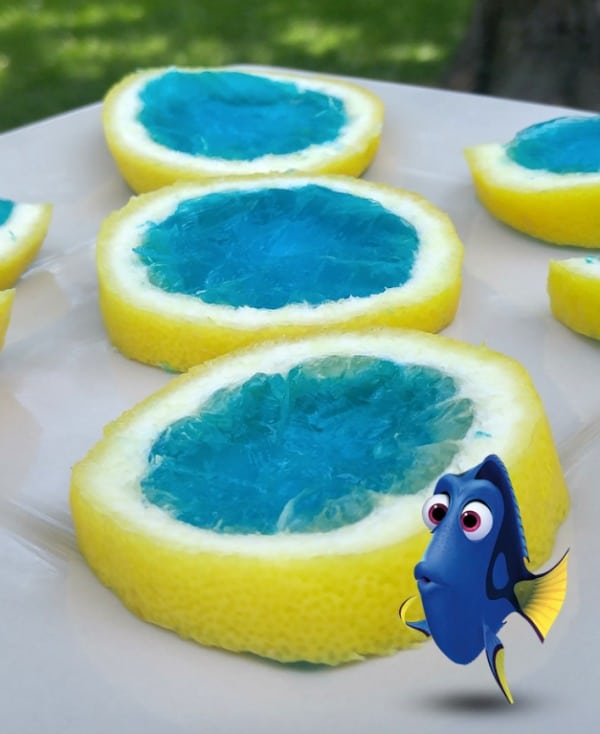 Jello Slices
We are LOVING this fun and colorful party snack!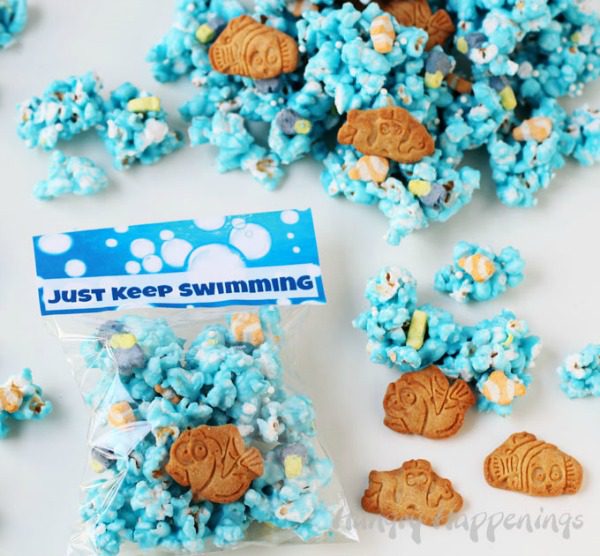 Just Keep Swimming Popcorn
Get the Finding Dory Bath Squirters here and make the perfect party favor for your guests!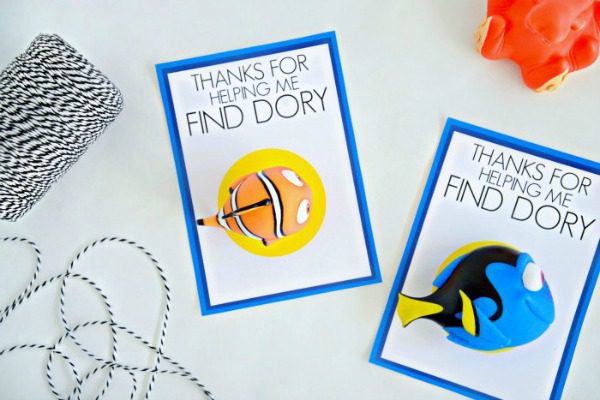 Party Favor Printable
Serve up some party punch in a coffee pitcher like the one seen in the movie!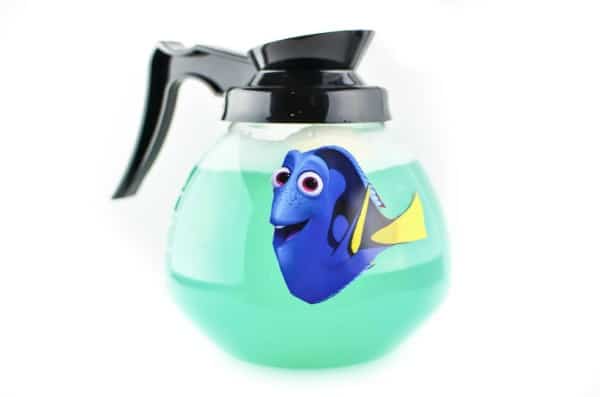 Party Punch and Pitcher
Go for a round of BINGO with these awesome printables.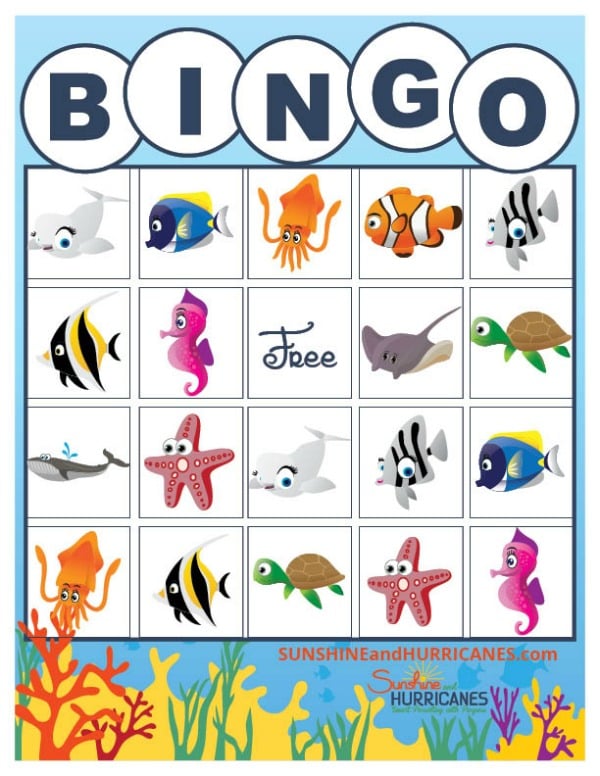 Printable BINGO
So easy to make, and they'd be perfect for all the little girls at the party!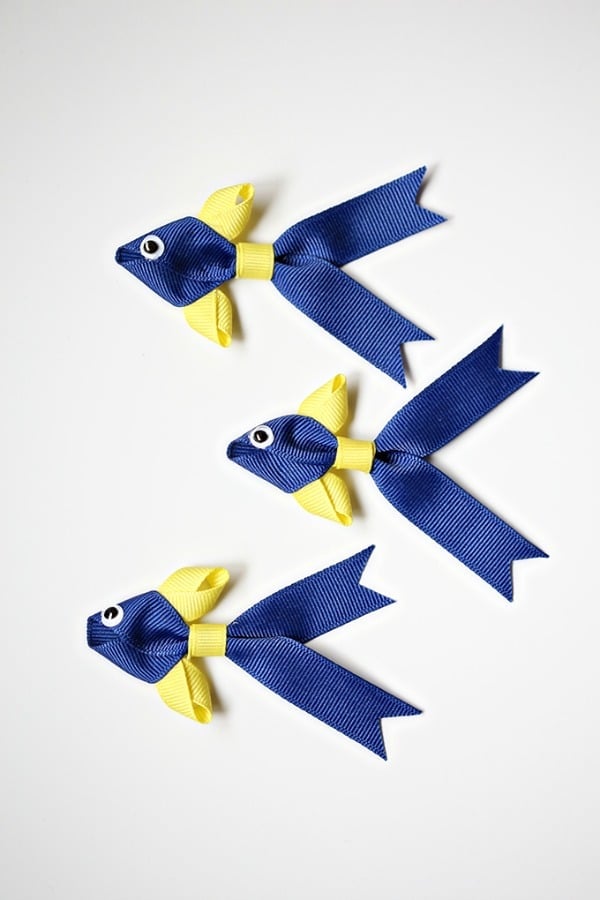 DIY Ribbon Fish Hair Clip
You can make plain sugar cookies and do the Dory icing design yourself!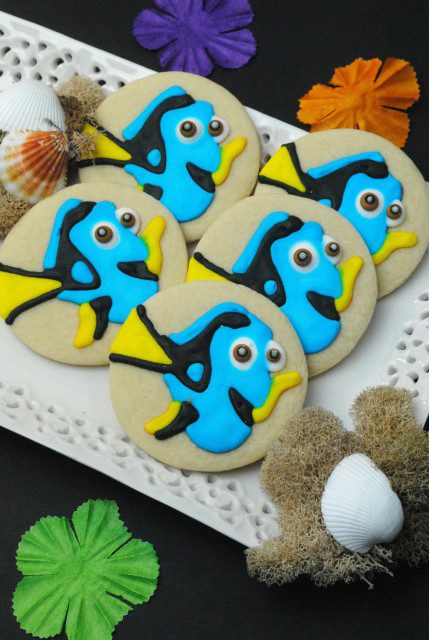 Sugar Cookies
This Dory and Nemo cake would be the perfect centerpiece to any dessert table!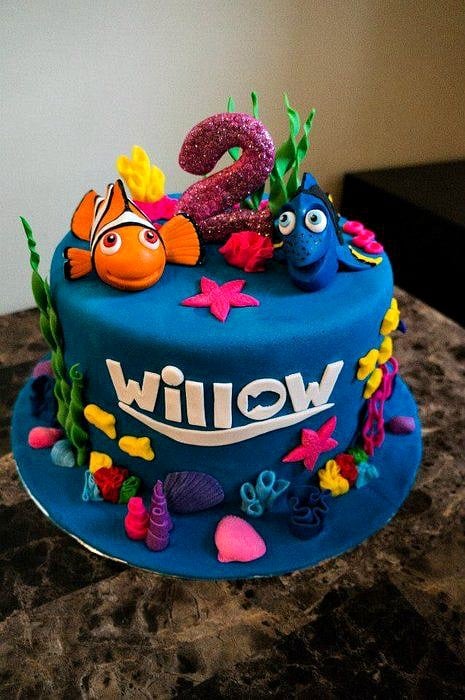 Finding Dory & Nemo Birthday Cake
Wow, now this is a FUN themed cake!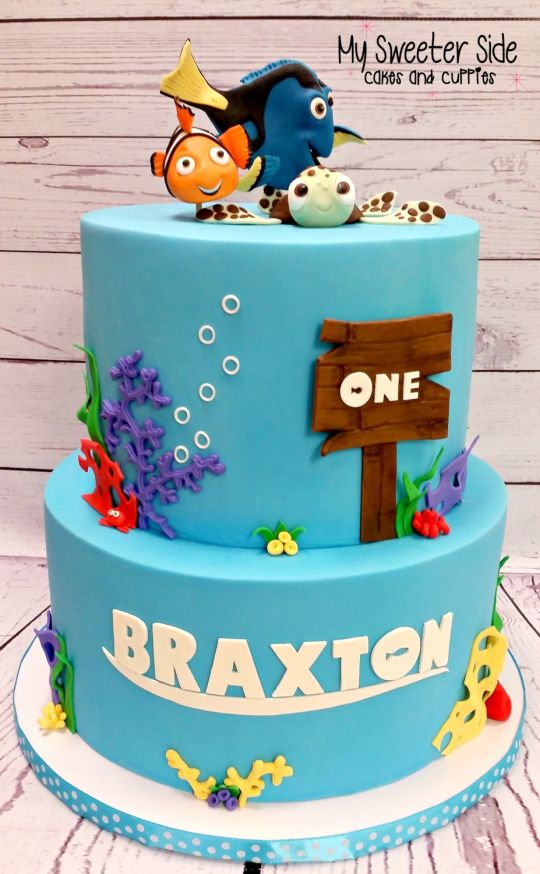 This bright and colorful Finding Dory cake will be the star of the party!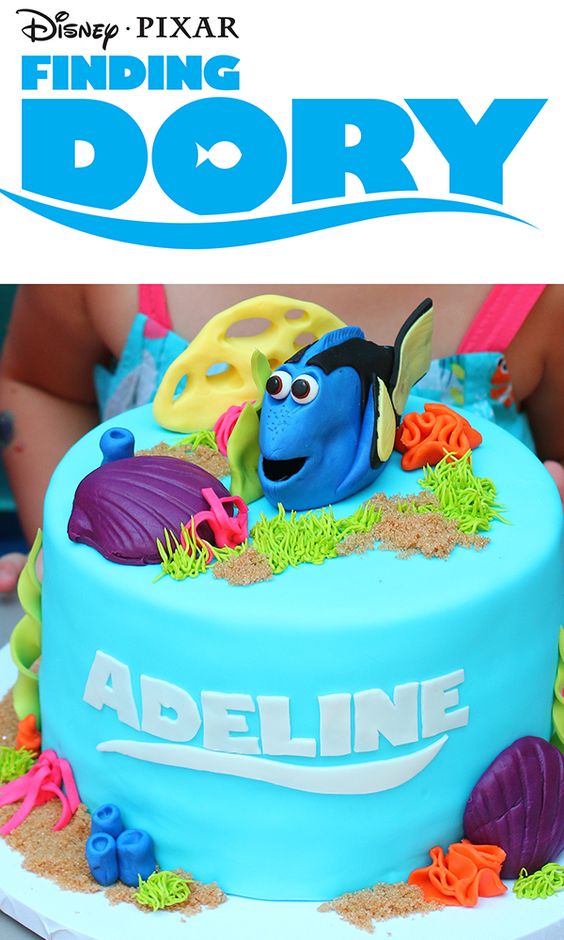 Little guests will love this snack mix treat!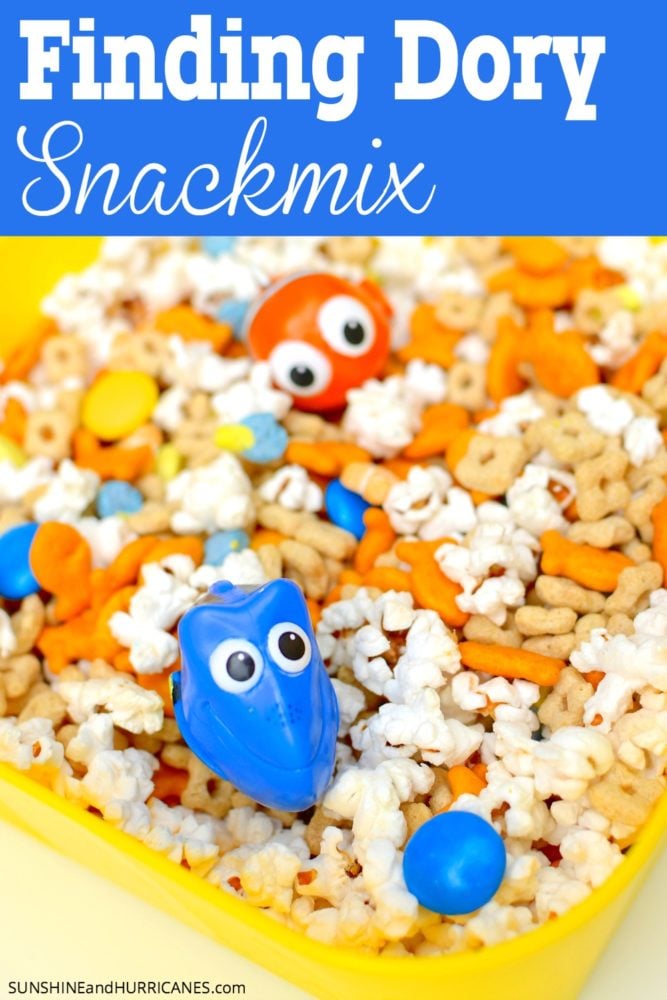 This magic sand activity will keep the kids busy during the party! They will love that they created their own Dory favor!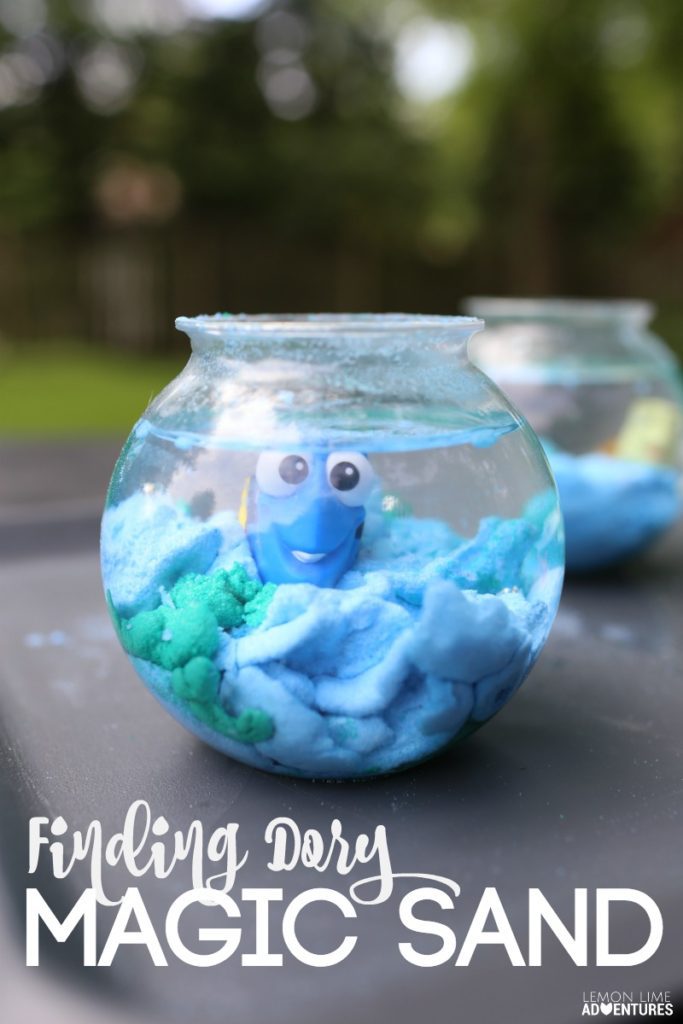 Here's another fun activity the kids can do during the party!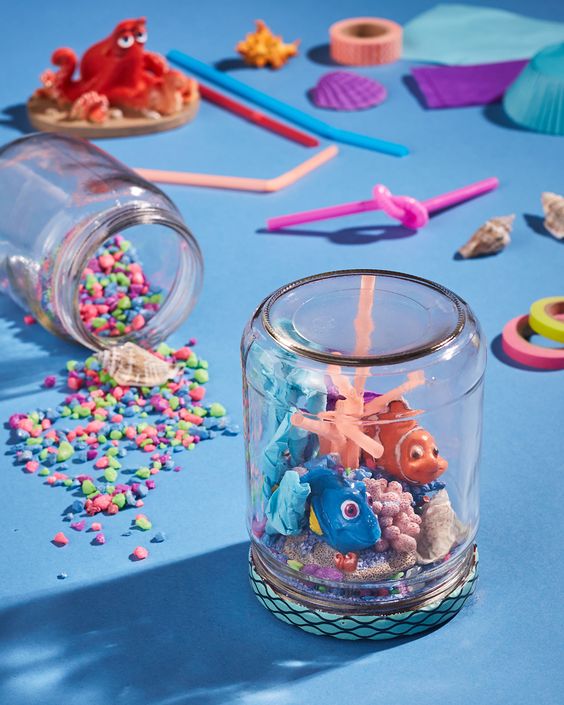 Bring the sea to life with these DIY floating jellyfish decor!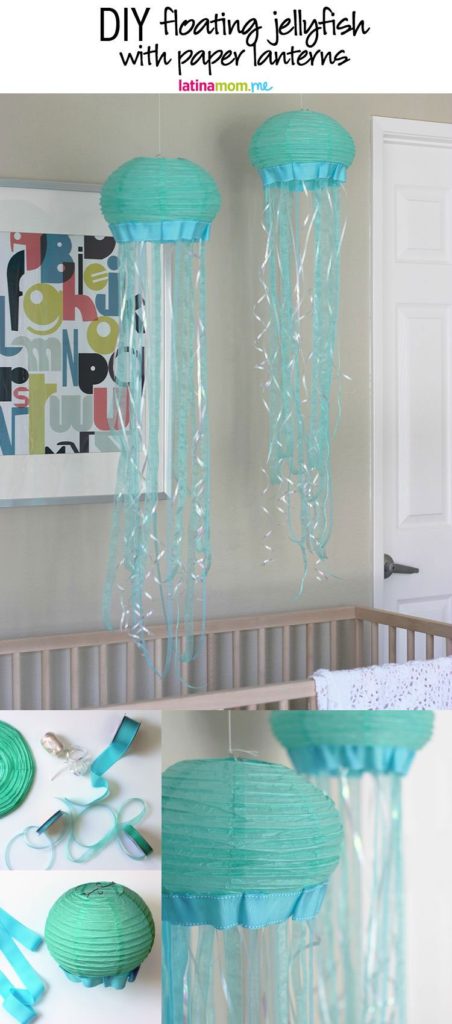 These cute puppets will put smiles on the kids' faces for sure!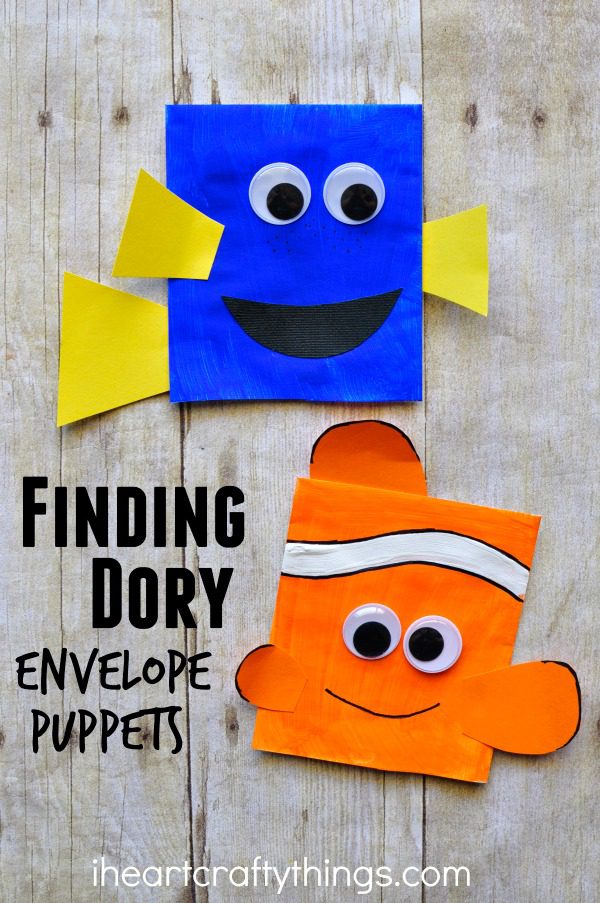 Finding Dory Craft Envelope Puppets
YUM! These blue floats are just another fun detail you can add to your child's party!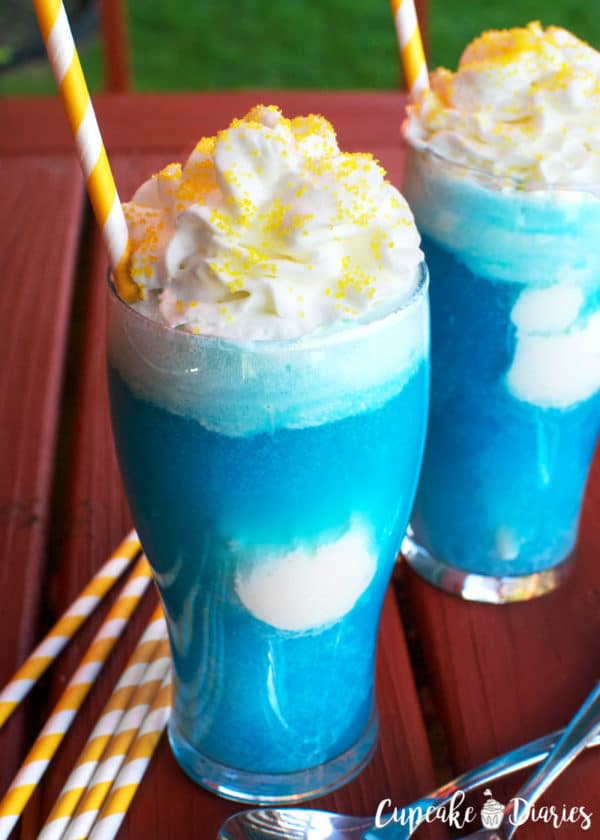 This AMAZING party is full of fun details and decor!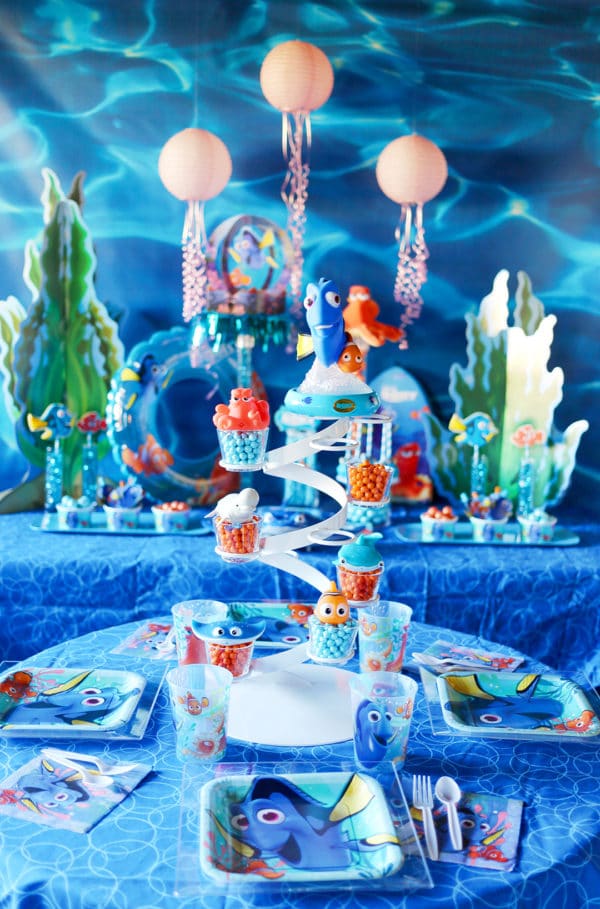 Finding Dory Inspired Pool Party
Make your own Dory costume and surprise the kiddos at the party!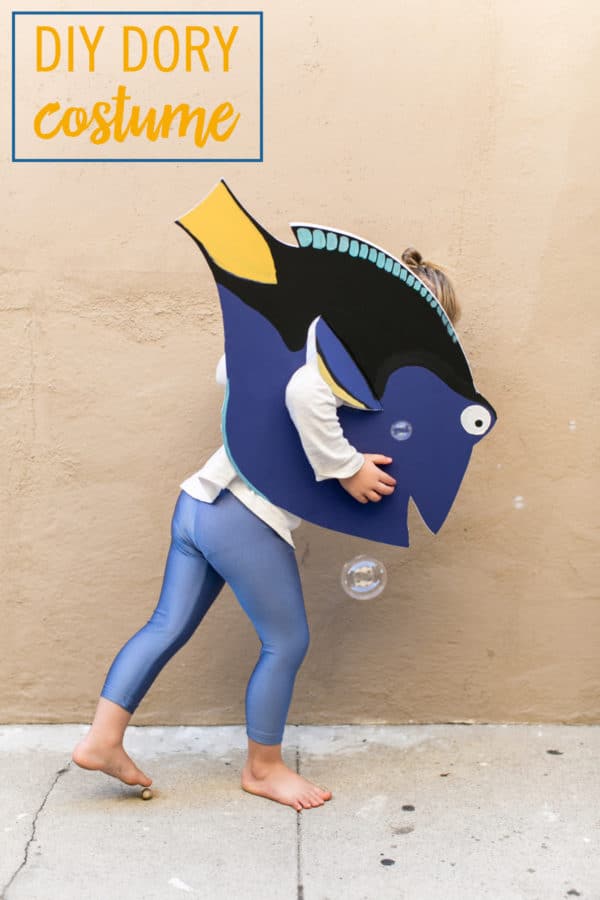 Kids just LOVE crafts. They will have so much fun making their own Dory-inspired aquarium!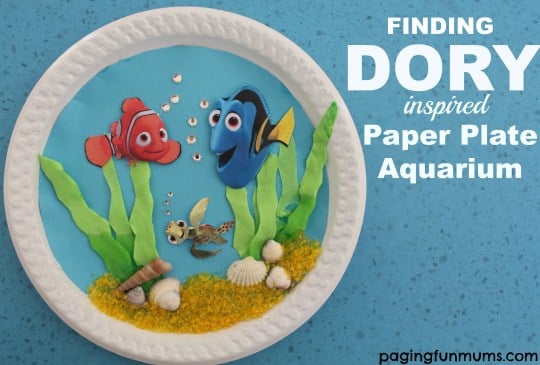 Finding Dory Inspired Paper Plate Craft
If you're looking for some more fun Finding Dory Party Supplies and Decor, get them right HERE!
Do you have a fun Finding Dory Birthday Party Idea? We would love to hear about it. Leave us a message below!
SaveSave
SaveSave