6 Simple Ways Moms Can Feel Beautiful Everyday
"This post was sponsored by Vera Wang Fragrances as part of an Activation for Influence Central. I received complimentary products to facilitate my review."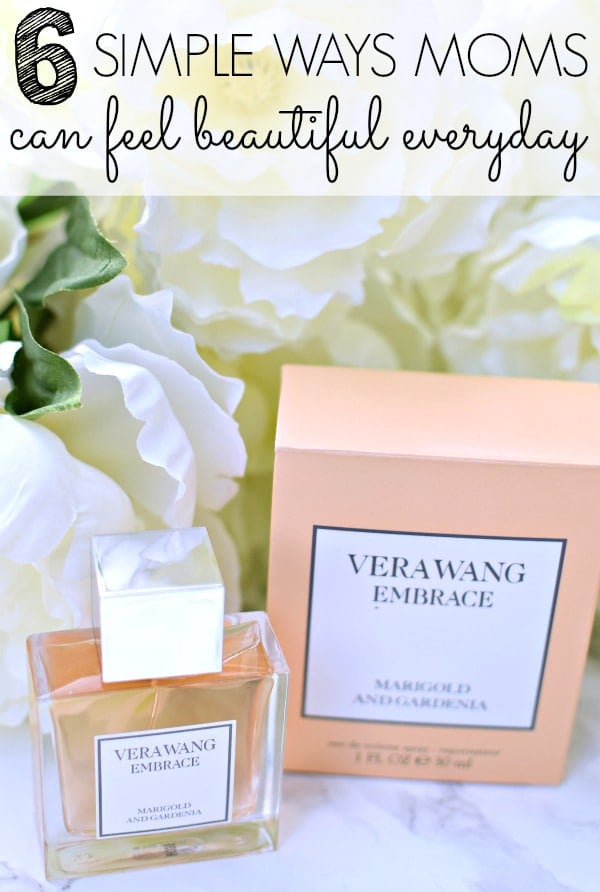 Now that I'm a mom, it's important for me to take care of myself and feel confident and beautiful. It's necessary to make time for yourself when you're a busy mother. When mom feels beautiful and happy, it positively affects those around her, including her family. The Vera Wang Marigold and Gardenia fragrance, the newest member of the Embrace Collection, will empower you to feel beautiful everyday. Its soft peach color, reminiscent of the first vision of sunlight, enhances your day leaving you feeling fresh. I'm absolutely loving the dreamy fruity and floral scent of the newest fragrance in the Vera Wang Embrace Collection. It's just one thing that makes me feel beautiful everyday! Check out these 6 Simple Ways Moms Can Feel Beautiful Everyday.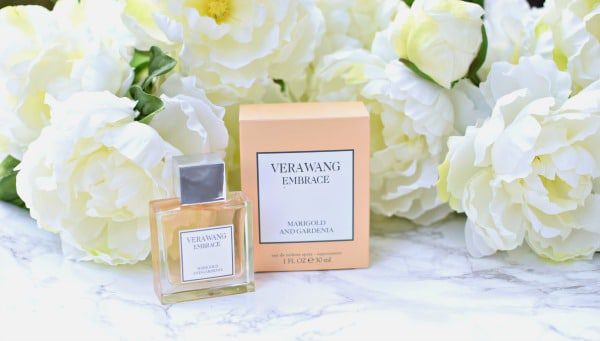 Here are 6 Simple Ways Moms Can Feel Beautiful Everyday:
Don't deprive yourself of what makes you happy. This is an important lesson I learned after becoming a mother. As devoted wives and mothers, we sometimes lose ourselves and our happiness while we are putting our children and families first. We have to make time for ourselves and what makes us happy in order to be a better wife and mother. Whether you love treating yourself to a new fragrance or outfit, or getting a manicure and pedicure at the salon, try to mark some "me time" on your calendar. You will be so glad you did!
Eat healthy. Eating healthy, especially as you get older, is so important and has a big impact on how you feel everyday. Stock up on those fruits and vegetables and fuel your body so you will be energized and ready to tackle your busy day!
Exercise. Exercising is just as important to feeling beautiful as eating healthy. Melt your stress away and exercise! If hitting the gym isn't for you, grab a friend and go to a yoga or dance class. If you can devote just 30 minutes a day to exercising – even if it's just a quick walk around the neighborhood – you will feel so much better!
Have some "mommy time." Taking time out for yourself is important when you're a mother. One thing I love to do in the morning is enjoy a nice, hot cup of coffee on my sun porch. I wake up a little earlier than my son, so I can have that much-needed "mommy time" before the busy day begins. Whether you declare one room in your house as off-limits or you schedule a night out with a friend, take some time out to clear your head and regroup.
Stay positive and smile. Keeping a positive attitude no matter what the circumstance is important to get through those challenging days of trying to juggle your work, kids, house, etc. Keeping a smile on your face will trick your brain into thinking you're happy, right?! But seriously, always look on the positive side of things and life will be much easier, trust me!
Stay on top of your personal maintenance. I feel my best when I stay on top of my hair color/cut, eye brow waxing, and manicure and pedicures. I feel most beautiful when I feel my best, not only on the inside but on the outside, as well.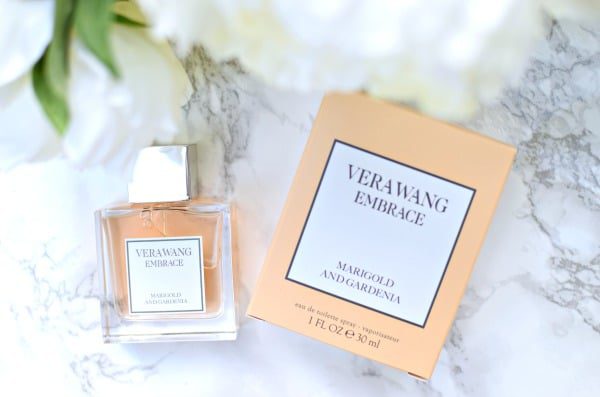 The Vera Wang Marigold and Gardenia fragrance is available in store and online at Kohls for $29.99. This unique fragrance will help you feel beautiful and confident in your own skin and will become your everyday beauty essential.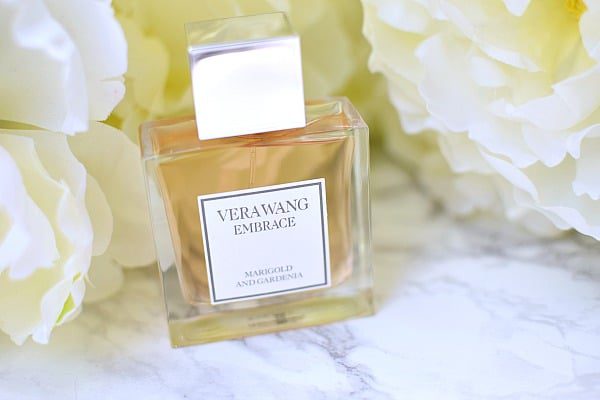 The Vera Wang Embrace Marigold and Gardenia fragrance draws inspiration from intimacy, celebrating moments in time to be cherished and embraced. Isn't that what motherhood is all about … celebrating moments in time to be cherished?! I believe it most definitely is! If you take care of yourself and feel comfortable in your own skin, you will have more time to focus on celebrating those special moments with your family!
You too can feel beautiful everyday with the Vera Wang Embrace Collection by entering to win 1 of 10 Fragrance Kits valued at $75! The kit includes all 4 fragrances from the collection:
Green Tea & Pear Blossom
Rose & Vanilla
Periwinkle & Iris
Marigold & Gardenia
The contest is open to U.S. residents, 18 and older. Contest ends on July 12, 2016. Enter by choosing a social media sharing option from the social media tool below! Good luck!
Vera Wang Embrace Fragrance Collections
Be sure to follow Vera Wang Fragrances Facebook page for all of the latest updates on your favorite fragrances. What's one way you help yourself feel beautiful as a mom? We would love to hear your answers. Leave us a comment below to get the conversation started!