Chicago Summer Styled Shoot
This Chicago Summer Styled Shoot features fun, vibrant colors and a mini parade!
Just because COVID-19 cancelled all the Chicago Summer Festivals, doesn't mean you have to! This Chicago Summer Styled Shoot includes elements from The Ravinia Festival, Taste of Chicago, and Chicago Pride. They also made sure to include black, LGBTQ+, and small Chicago based vendors for this project.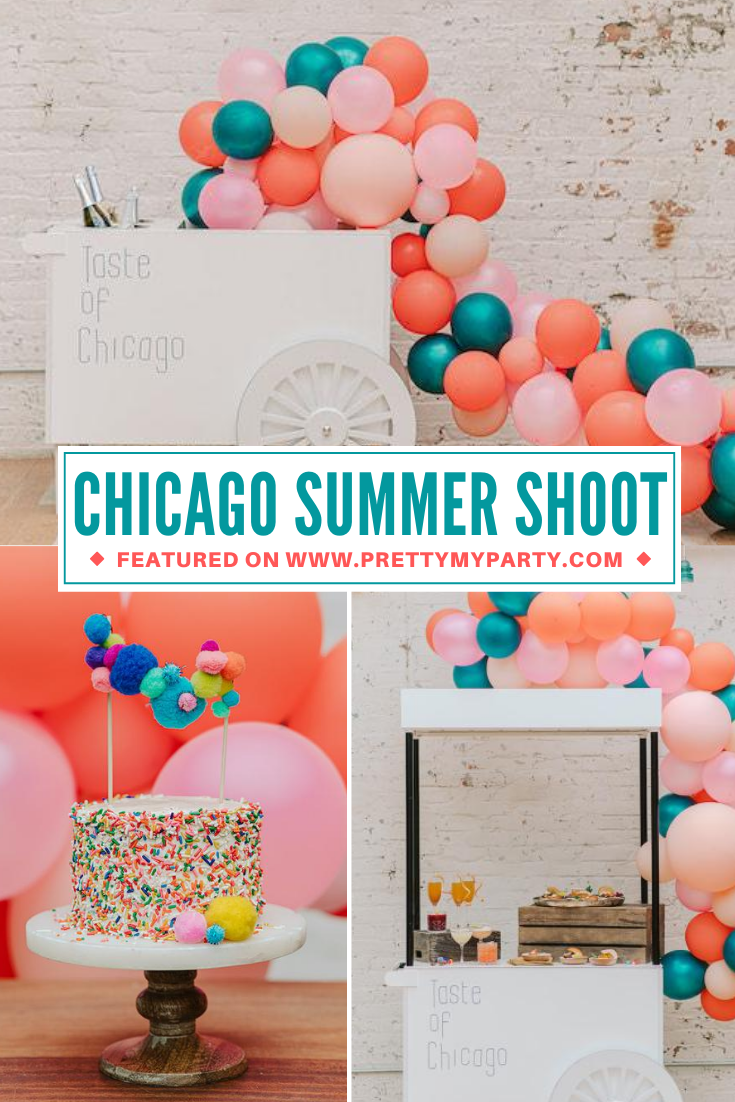 Chicago Summer Styled Shoot Ideas
Inspiration for the shoot and mini parade came from the Chicago Pride Parade, Taste of Chicago and Ravinia
Gorgeous invites with the Chicago skyline
The best of the Chicago culinary scene was represented with a Taste of Chicago food cart decorated with a colorful balloon garland
Colorful rainbow sprinkles cake with pom pom cake topper
Ice cream pops
Cocktails
Music
This Chicago Summer Styled Shoot is an incredible way to recreate your favorite festivals and events that were cancelled this year due to the pandemic.
What's your favorite party ideas in this Chicago Summer Styled Shoot? Let us know in the comments below! For more party ideas, follow us on Instagram @prettymyparty and Pinterest and join us in our private Facebook group.
See more party ideas here:
Models:
Drag Queen: @imirregulargirl
Violin Player: @amandajosephinebailey
Will Pettway: @will.is.petty
Ariel Triunfo: @etana_ariel
Christina Pecce: @sketchypecce
Keith Kusterer: @jpegjester
Talha Sajjad: @tspumbaa17
Rose Marie