Chic Galentine's Day Picnic
What could be more fun than hosting a chic Galentine's Day Picnic soirée with friends?! This creatively styled photoshoot was held in South Florida with great vendors, also known as "friend-ors" locally.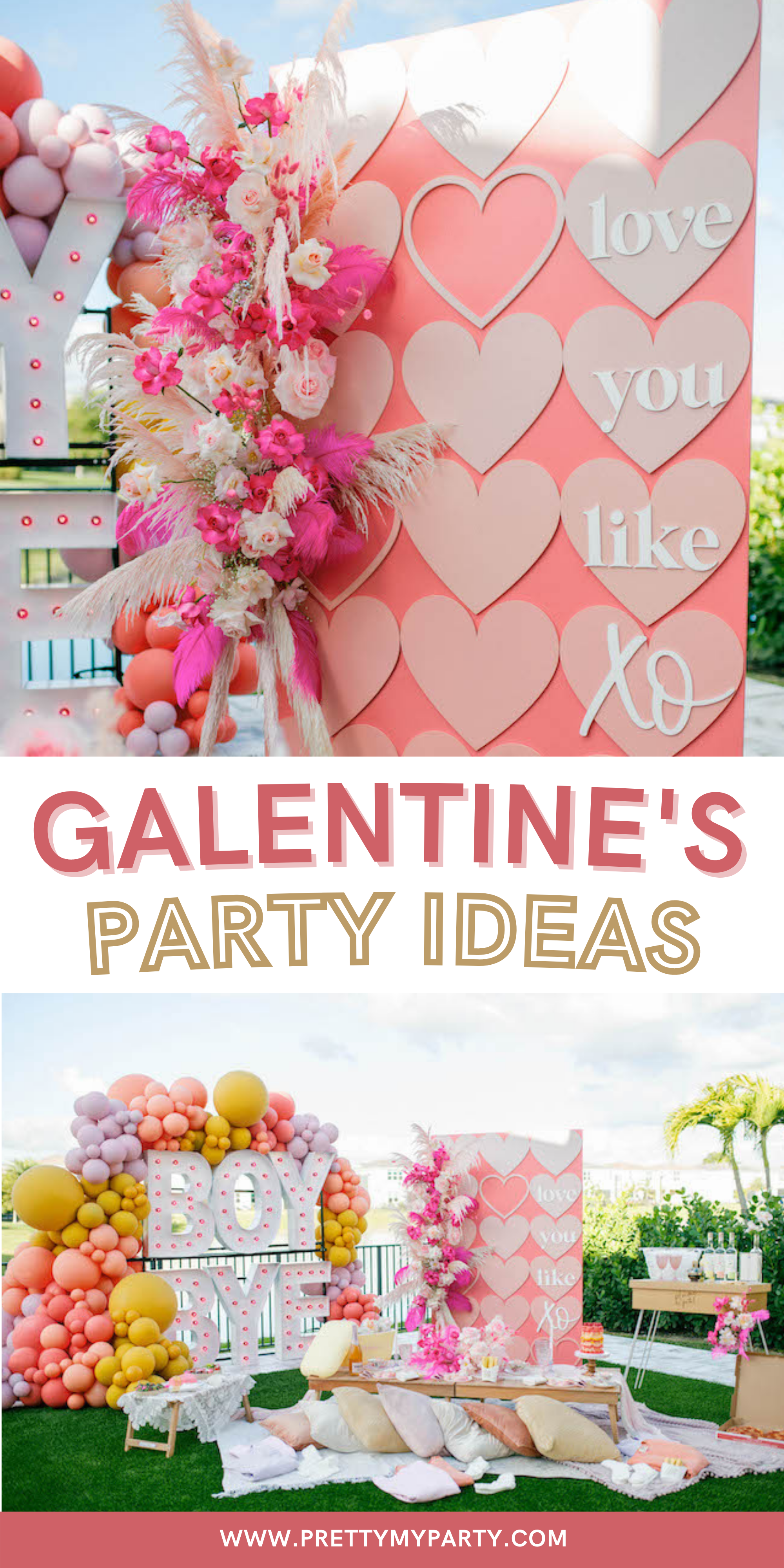 You can't beat a fun get-together with your girlfriends when you have heart-shaped pizzas, a table full of sugary treats, and an incredible charcuterie table! We will take any excuse to party with our besties!
Of course, bubbly and fun conversation with besties and matching heart crewnecks would be a hit with any group of girlfriends!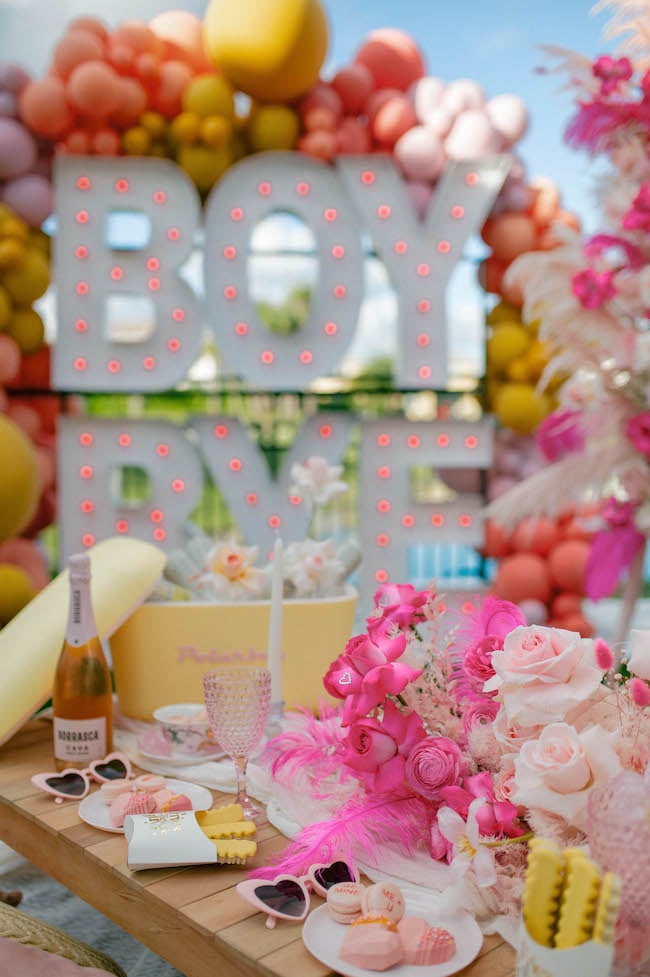 Galentine's Day Picnic
An incredible 7-foot custom backdrop was created by co-planner The Basic Birch Co. Talk about impressive! It said "Love You Like XO" and included ombré hearts in four custom colors, along with white acrylic lettering.
And of course, there was a custom-made playlist featuring Beyoncé on Spotify! So fun!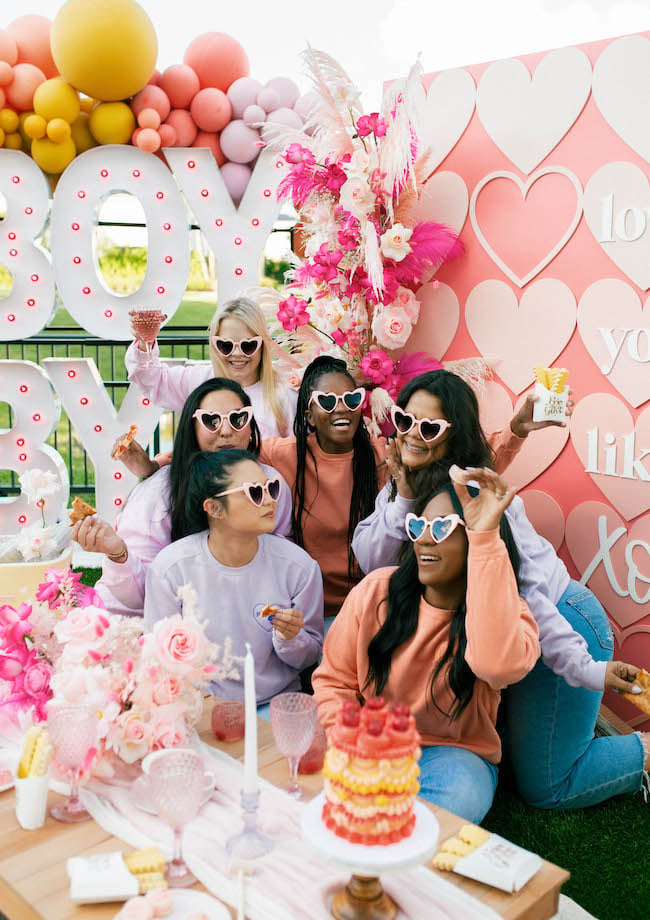 Galentine's Day Party Ideas
Fresh blooms were supplied by Flor Mosura and blessed the event with all things pink. The backdrop was beautifully dressed up with both fresh and dried florals.
They also designed a stunning custom floral arrangement for the picnic table. And of course, what would bring in a little Valentine's Day flair? Heart-shaped gemstones!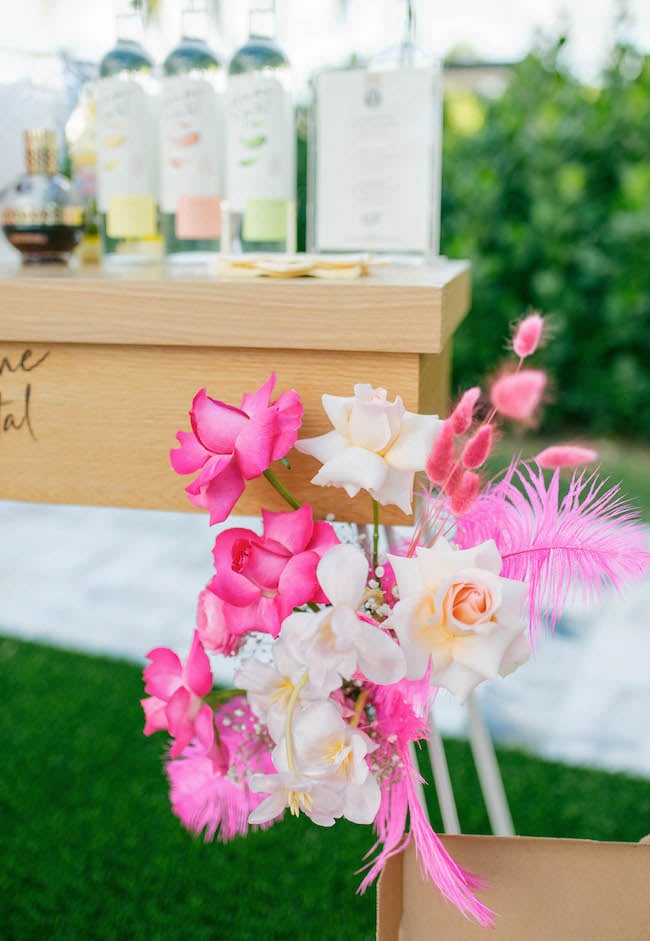 Magnolia Sunsets stepped up this chic Galentine's Day picnic and made everything feminine and cozy.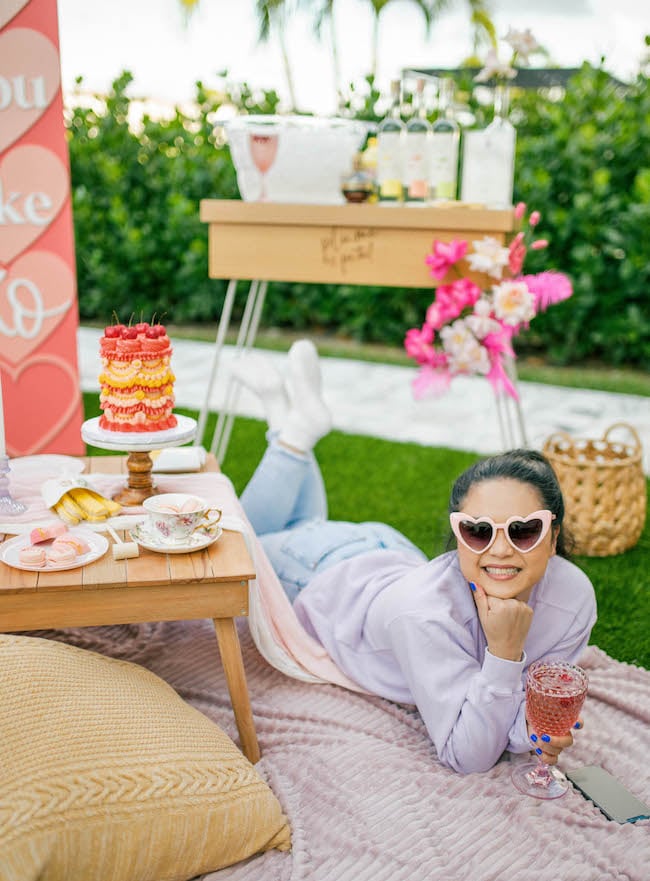 Gorgeous teacups, crystal candle holders, pillows, and heart-shaped sunnies created the perfect special day decor where all the ladies could enjoy their quality time together and have fun.
Add in the comfy fuzzy socks and custom crewnecks for the gals and you have yourself one special Galentine's Day picnic!
Fun goodies were styled for every guest and a fun retro cooler was filled with Plume & Petal seltzers. It was picnic-perfect!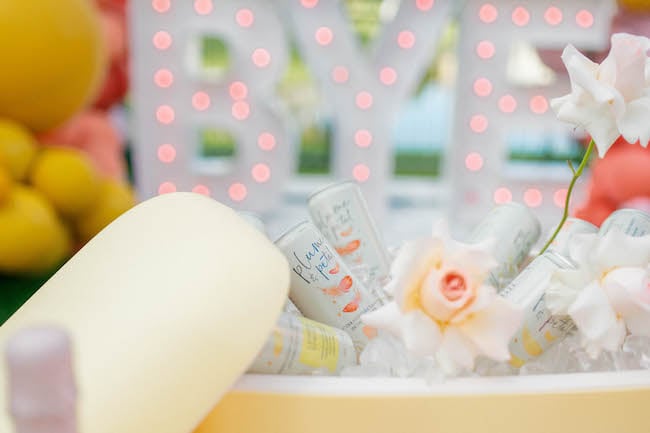 The gorgeous "BOY BYE" marquee letters were stacked by Alpha-Lit South Florida and they went above and beyond by decking them out with hot pink bulbs.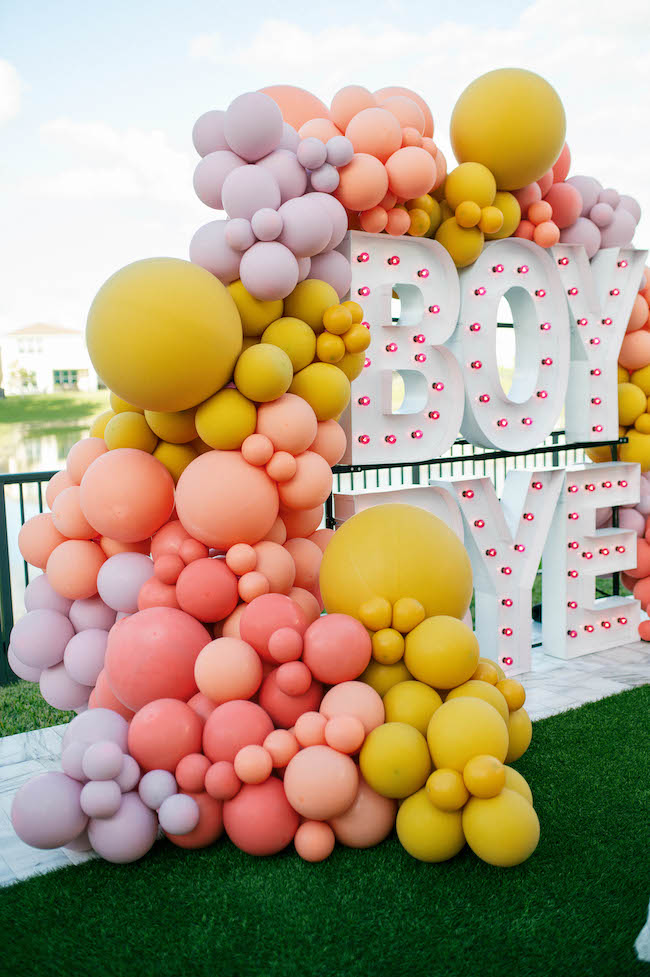 Talk about incredible Galentine's decor! Amber and Vine laid on the finishing touches with an amazing 12-foot balloon garland that perfectly matched the color scheme and made the Galentine's day picnic POP!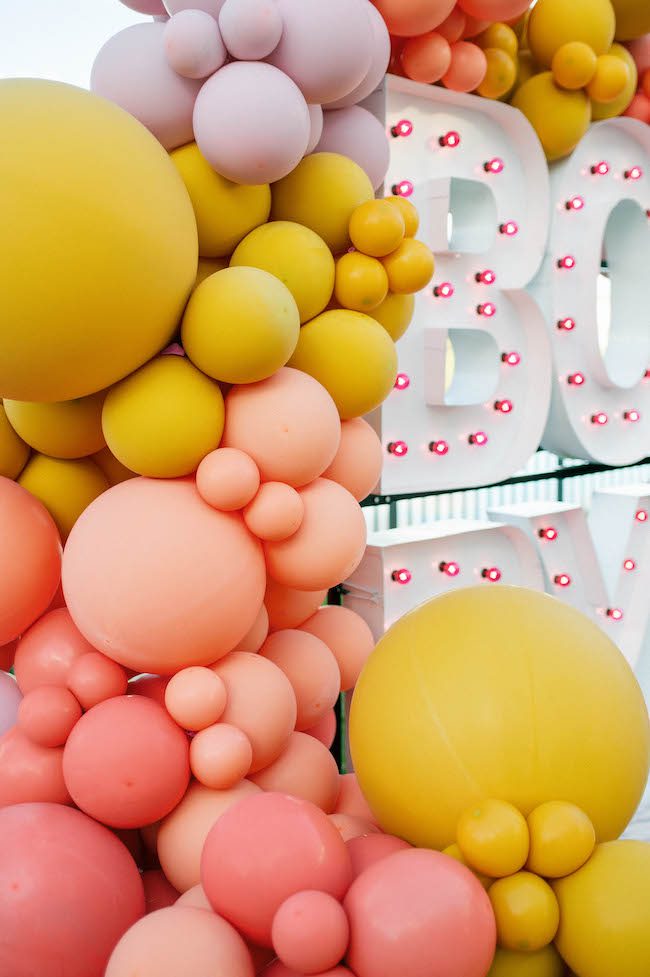 Galentine's Day Food
Petal & Pear Cake Design would blow anyone away with the incredible vintage cake that was created. Talk about being on-point with the color scheme for the entire picnic!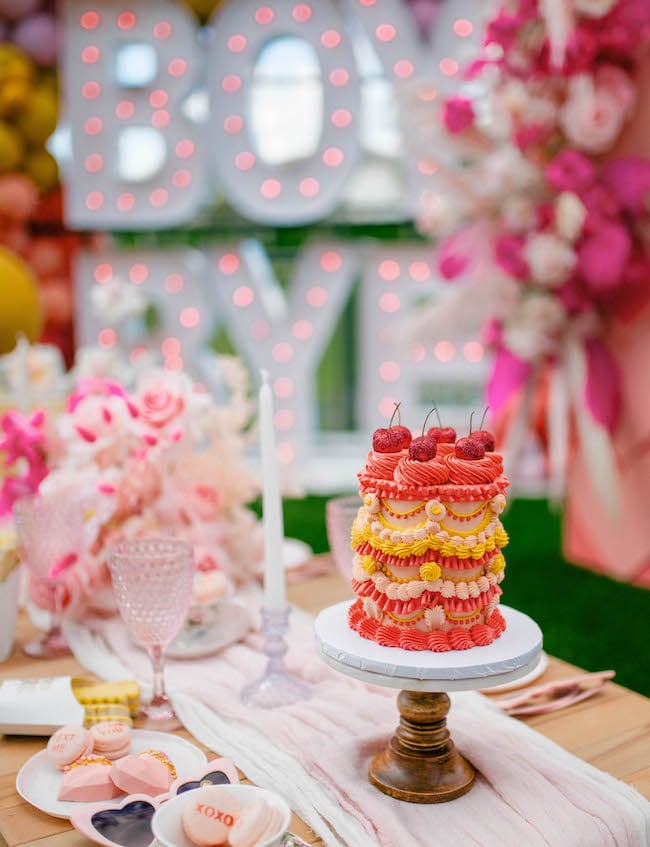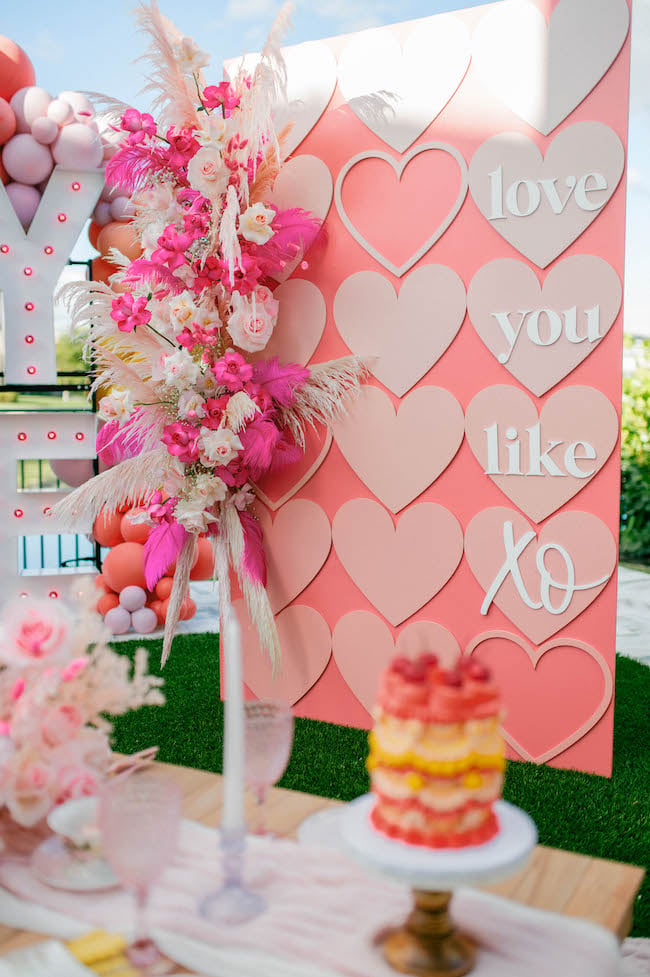 Along with a cake, red velvet geometric heart-shaped cake truffles were also available to nibble on, along with a giant smash box heart loaded with hard candy and chocolate. Just imagine the squeals of excitement that would be heard from any girl crew!
Pepina Sugar Co. baked the most perfect pink macarons with cute little love notes printed on them, along with "Fries Before Guys" cookie fries that only seem fitting to call "frookies." The party snacks were so perfect and unique!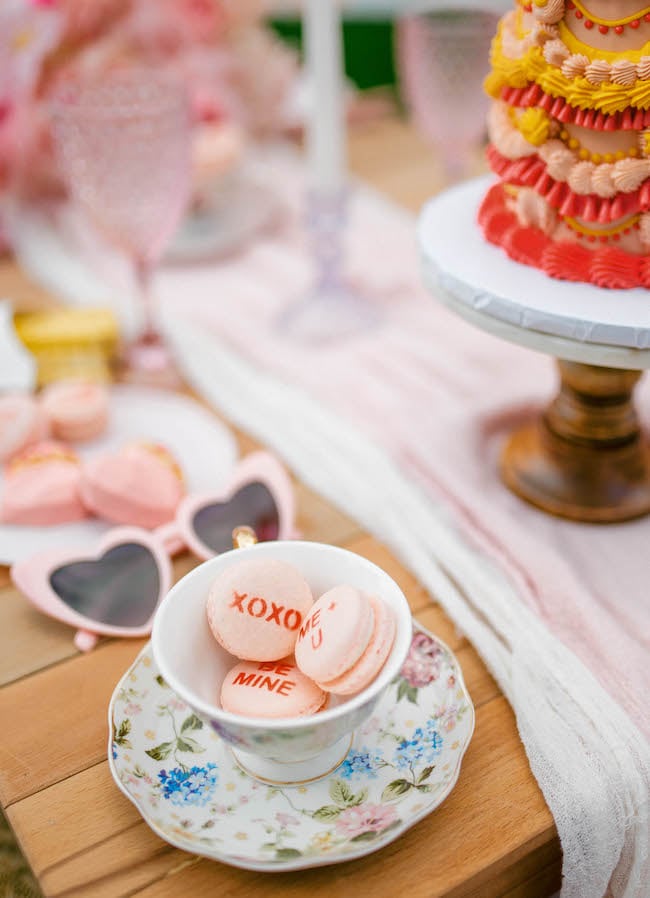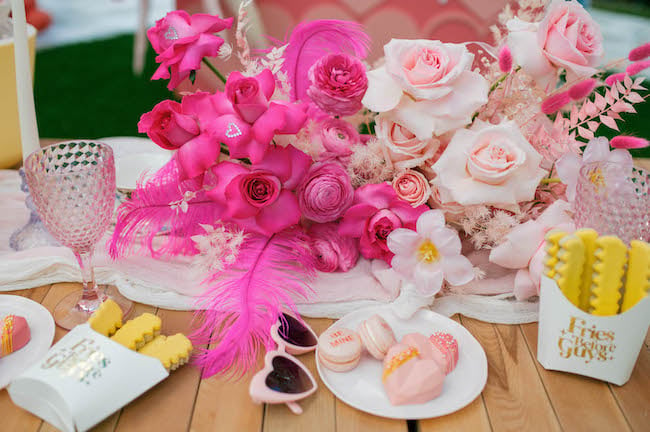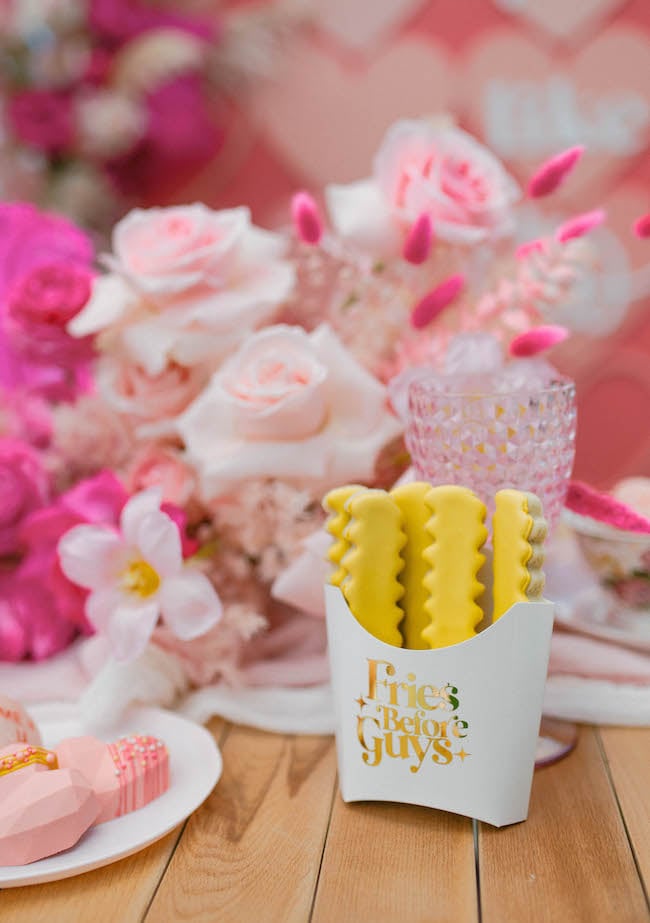 An amazing handcrafted "heart-cuterie" charcuterie box was made by Grazing Joy, along with the chocolate-dipped strawberries that were to die for! Can you even have a Galentine's day picnic without cheese and chocolate?!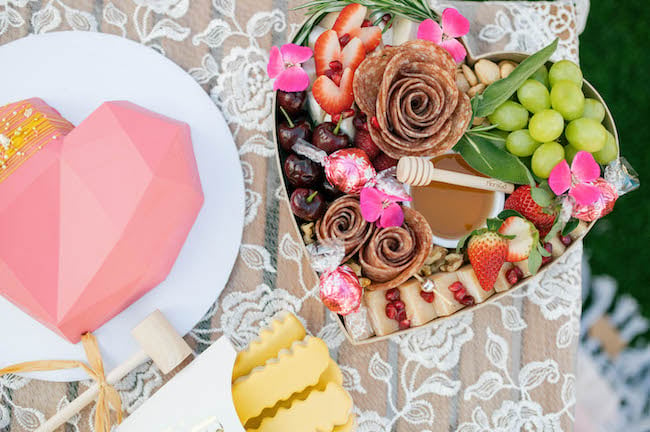 Plume & Petal set up a bar to welcome the ladies with their "Pink Flamingo" cocktail that got everyone in the Galentine's Day spirit. Flor Mosura beautified the bar with yet another custom floral arrangement, dripping in all things pink! Stunning!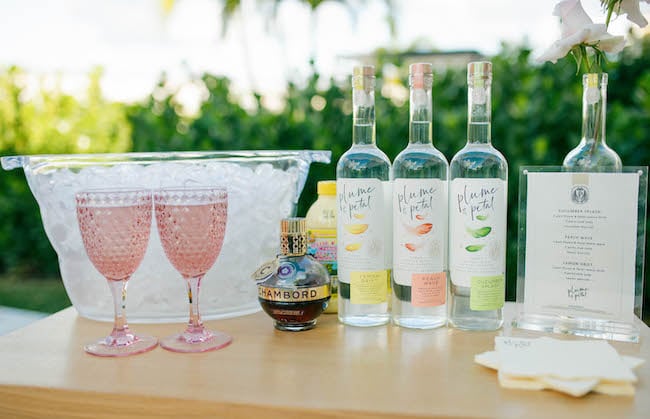 Halle Alessia Photography was there to capture every moment and detail of this fabulously chic Galentine's hangout. Pics or it didn't happen, right?!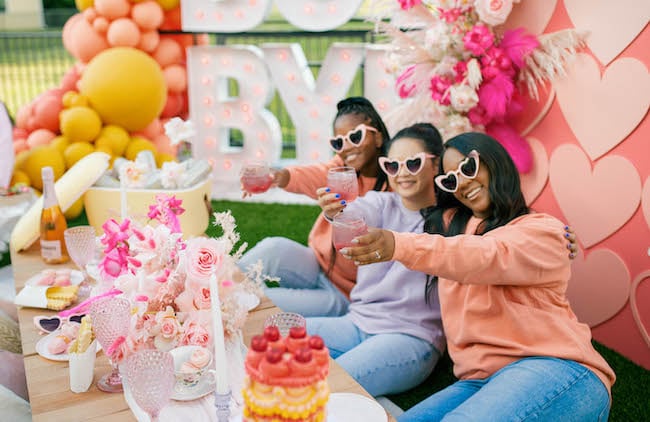 February is the perfect time to create your own themed girl picnic with all of your best friends.
Spend some time with those lady friends who will always have your back and get ready to make new memories that will last a lifetime!
What are your favorite details from this fun Galentine's Day picnic? Let us know in the comments.
Follow us on Instagram @prettymyparty and Pinterest for more fabulous party ideas, and join us in our private Facebook group.
See also:
Shop these fun products:
Vendors