Whimsical Kids Garden Party
What's better than a fun Whimsical Kids Garden Party to enjoy the fast tween years!
This Whimsical Kids Garden Party is so sweet! It was inspired by one of the vendor's granddaughters, who is growing up way too quickly! That is something so many of us can relate to. Darling Ds Events and Twila & Co. planned and designed this sweet celebration and they did a fabulous job of creating a fun outdoor garden party for the birthday girl and her friends.
It's so amazing how a little girl can be silly and enjoy all things little girls do, and then in the blink of an eye, they are more mature than we give them credit for! Tweens can be at such an awkward age, but they still glow of the innocence of young girls. That's one reason why we just love this sweet Whimsical Kids Garden Party. All of the laughing, playing dress up with friends, and just being silly is what life is all about!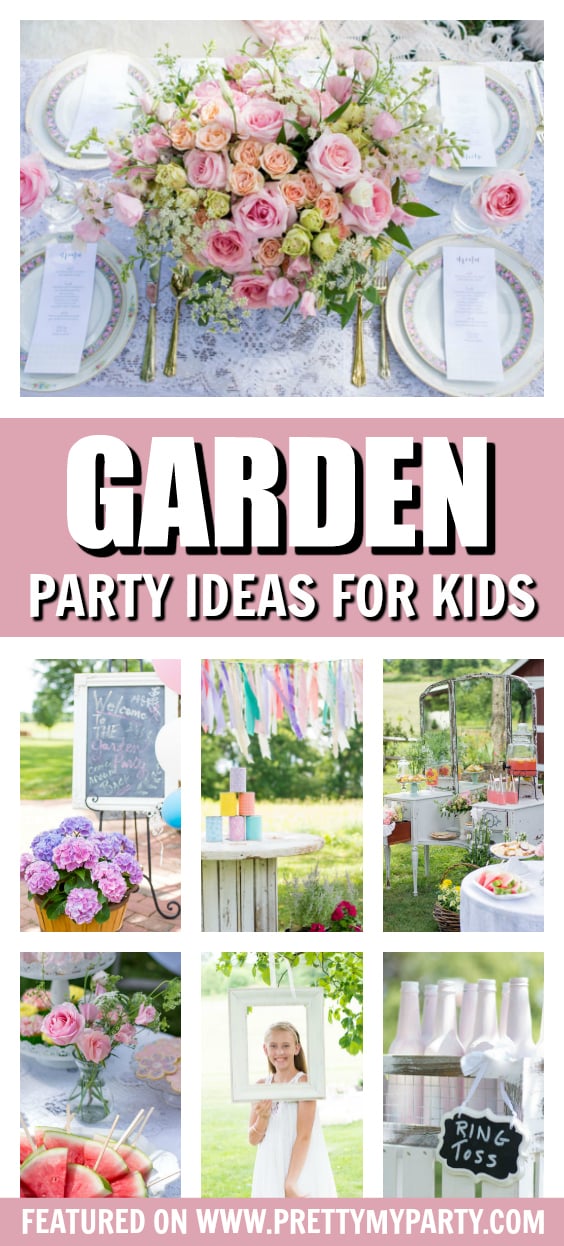 The vintage theme can be seen in many aspects of this celebration. We love the great DIY photo booth idea, where you can hang photo frames from tree limbs with pretty ribbon. Simply let the guests have fun posing behind them and you're set!
The fun flavored popcorn party favors from The Popcorn Bag were also presented in an open, vintage dresser drawer, to highlight the whimsical feel of the countryside setting. What a fun summer party idea for the tween girl in your life!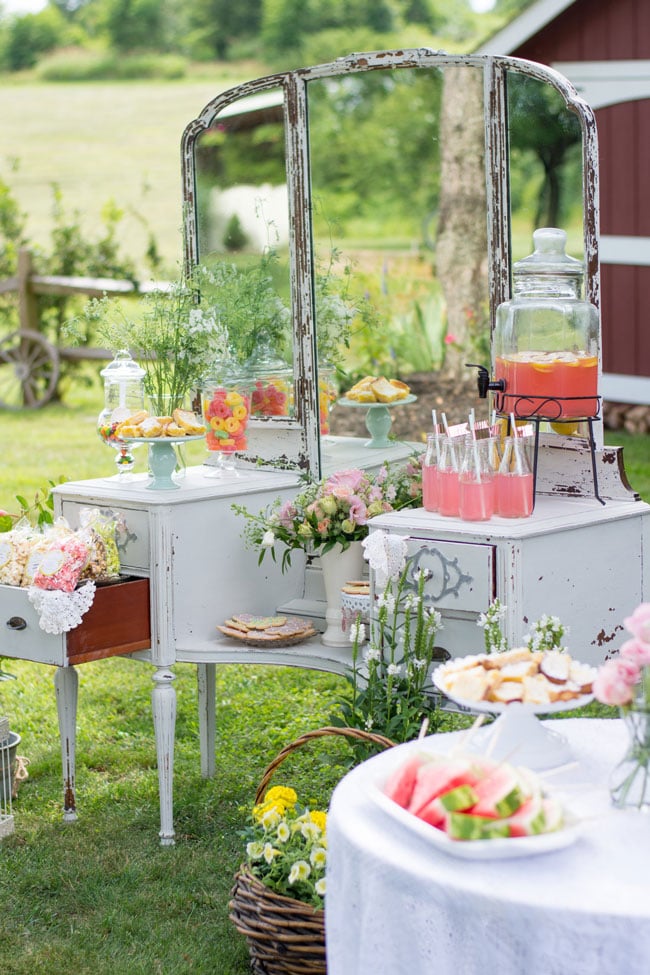 Whimsical Kids Garden Party Ideas
Fun whimsical garden party color palette for girls including white, yellow, orange, pink, lilac and mint
Vintage DIY photo booth with old frames hung up to enjoy
Gorgeous decorations with bright and bold flowers found on the tables
Flower garden birthday party with large floral centerpieces on the luncheon tables
Fun outdoor activities and games for the girls to enjoy like swinging, biking, sack races, and ring toss
Garden birthday party including floral crowns created for the girls to wear
Simple popcorn bag party favors presented in a charming old dresser drawer
Delicious desserts available, including colorful cookies, cupcakes and pastries
Garden themed birthday party invitation
Amazing food ideas, including sandwiches, candy and birthday cake
Perfect spring or summer party theme with amazing decor and party supplies
Fun vintage milk glasses for pink lemonade refreshments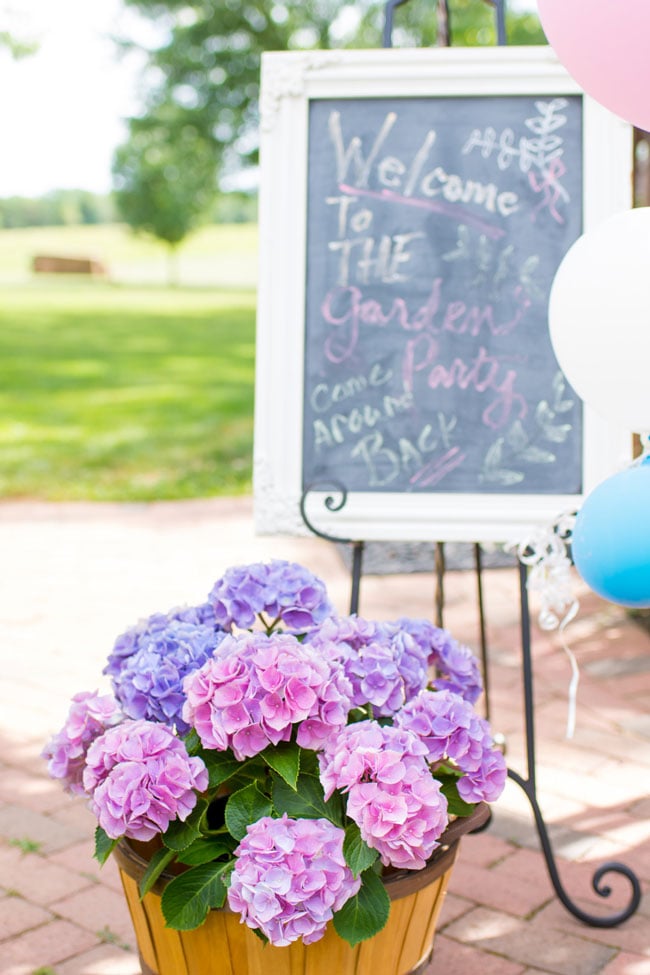 Whimsical Kids Garden Party Supplies and Decorations:
SEE MORE KIDS PARTY IDEAS HERE:
This age is so important in any young girl's life and it's so important to have a good group of girlfriends to enjoy the ups and downs with. This Whimsical Kids Garden Party lets all of the girls come together and enjoy the last moments before becoming women. What a sweet garden party idea!
We love so many of the different features from this special celebration, but one of our most favorite is all of the vintage items that were used in creating the look. From the old dressers used to hold the desserts to the old frames for a photo booth idea, we love it all! They even had an old porch swing and vintage bicycle that the girls were able to play with, as well. Perfection!
What are your favorite details from this sweet Whimsical Kids Garden Party celebration? Let us know in the comments below!
For more party ideas, follow us on Instagram @prettymyparty and Pinterest and join us in our private Facebook group.
Party Vendors
Floral Designer: Charmaine Parton Floral & Event Design
Bakery: Sweets By Becky
Makeup Artist: Sheryl Martin Makeup Artistry