Unique Star Wars Birthday Party
What kid wouldn't love a Star Wars Birthday?! This party is fun, modern and a whole lot of fun!
How do you make a Star Wars party fun and new with things that haven't been done before? This Unique Star Wars Birthday Party used a new color scheme and fun geometric shapes to reinvent a fun theme! We're absolutely loving this galactic-inspired spin on this fun party!
The dessert table was quite the spread with desserts galore!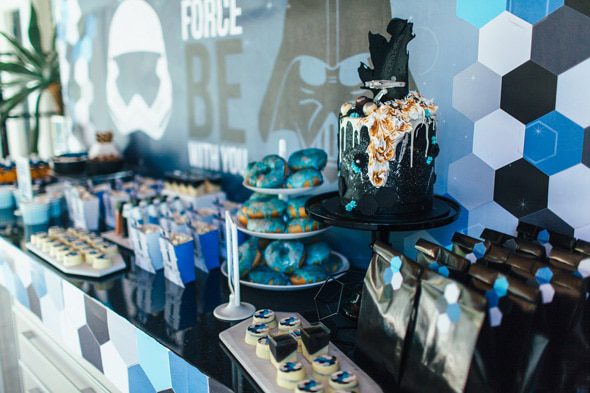 Joy & Co. Events suggested a new direction with fresh colors when a Star Wars pool party was requested. And what a wonderful job they did! Inspiration was taken from some of the characters and scenes that were a little less scary for the little ones, since it was for a little guy's birthday party.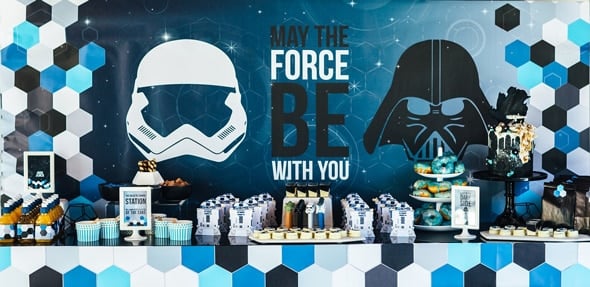 Working in collaboration with Edgehouse Design, stunning custom patterns were created, which were featured throughout the party. From decorations, desserts and loot bags, along with a unique backdrop (which was the star of the show!), the printables were amazing!
The birthday boy only had one request. He wanted a Millenium Falcon on his cake and Blonde Baking Mama delivered! A galaxy spacescape was brought to life and of course, there was ice cream!
Sweetly Baked Perth and Glazed & Confused did a great job with chocolate covered Oreos, along with some amazing doughnuts. They complimented the color scheme perfectly!
This was the most fun four-year-old birthday around! Just look at that amazing dessert table! We just absolutely love how the PEZ dispensers tied the entire table together. What a unique idea!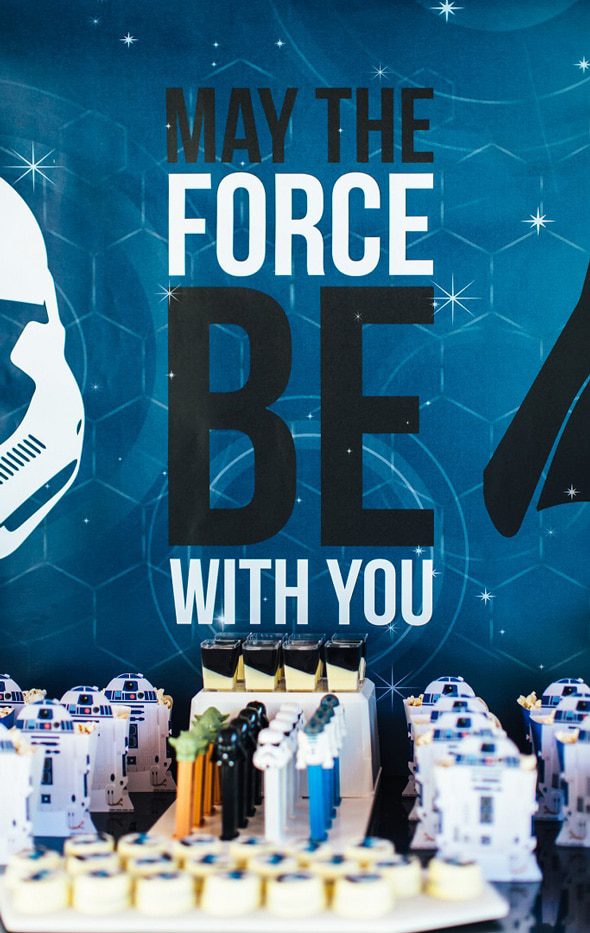 What a lucky little Jedi!