Taco TWOsday Birthday Fiesta
Taco bout a party! What kid wouldn't love to turn two with a fun Taco TWOsday Birthday Fiesta?! What a fun and unique theme!
This Taco TWOsday Birthday Fiesta was a modern and fresh representation of a fun fiesta party. This mom pulled out all of the stops for birthday Number 2 for this little guy and we are loving all of the fun fiesta details!
Soft pastel colors, like coral, mint and gold were used, instead of bright and bold coloring, which you see at many fiesta-themed events. This created a softer, more elegant feel to the birthday celebration, which was perfect for this little guy.
12 Seasons Catering did an exceptional job creating an authentic menu that had a fresh spin on the classic dishes, which everyone couldn't wait to dig into. And just because it was a child's birthday party didn't mean that the adults weren't able to get in on the fun. There were signature cocktails that were created for the Taco TWOsday Birthday Fiesta and a petting zoo was available for everyone to enjoy, as well!
A sweet, backyard animal, fiesta-themed cake was also provided by Chasing Wang, which was found on a gorgeous dessert table, with treats for everyone to enjoy. And we just love all of the fiesta-themed decor, such as the succulents and cactuses that were found around the home.
It's safe to say that all of the kids had a blast, but it looks like all of the adults had just as much fun at this great backyard fiesta-themed birthday, as well!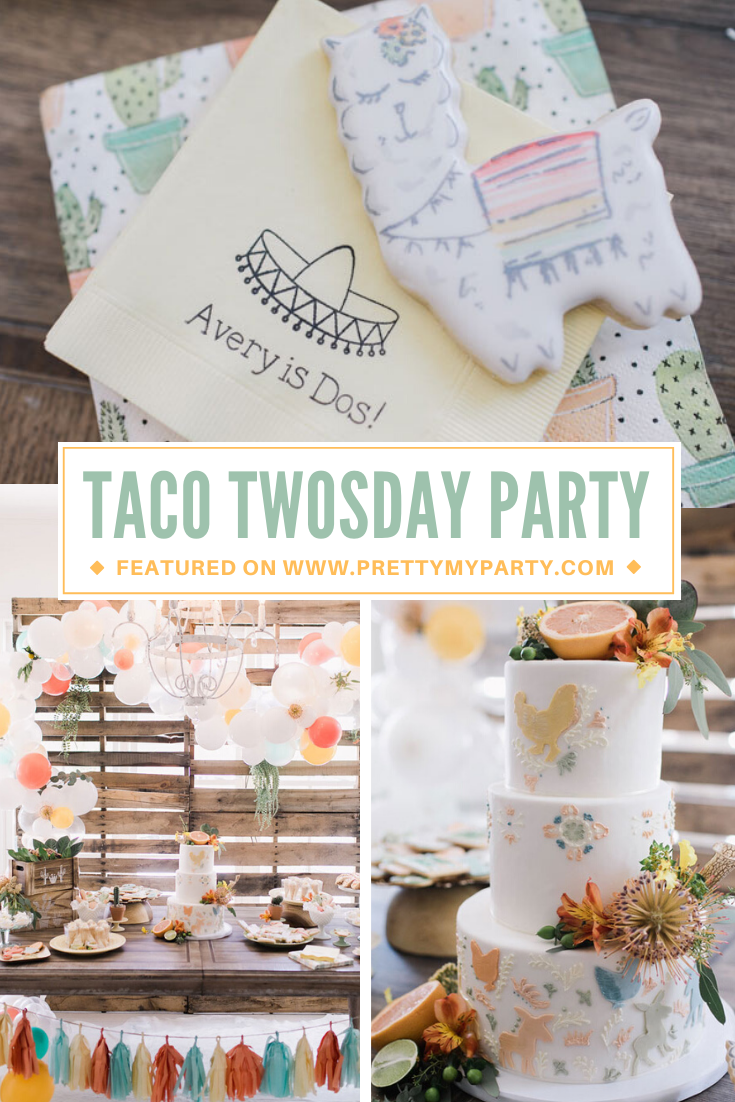 Taco TWOsday Birthday Fiesta Ideas
2-year-old Taco TWOsday Birthday Party with fun Mexican party supplies and fiesta decorations
Gorgeous birthday cake with unique cake toppers, including flowers, succulents, and cut fruit
Fun piñata setup next to the gift table, that was used for a game later in the day with the kids
Incredible Taco TWOsday Party Theme food ideas with fun taco bar and authentic Mexican menu
Many DIY setup areas, including the amazing dessert table, complete with wooden backdrop, balloons, gorgeous banner, and succulent/cactus plants
Dessert table including the gorgeous cake, cookies, cupcakes, and many other delicious sweets
Incredible petting zoo with animals for the adults and kids to enjoy
Fun party favors with a printable favor tag included as a thank you to guests
Incredible invitation suite, including printables and party signs around the event that matched this second birthday theme
A special birthday boy outfit
Personalized party plates and napkins that were used on guest tables
Amazing floral centerpieces with muted fiesta themed decor on the table, like potted cactuses, candles, and succulents
Easy drink station with cactus-themed party mugs for everyone to enjoy, along with various Mexican soda options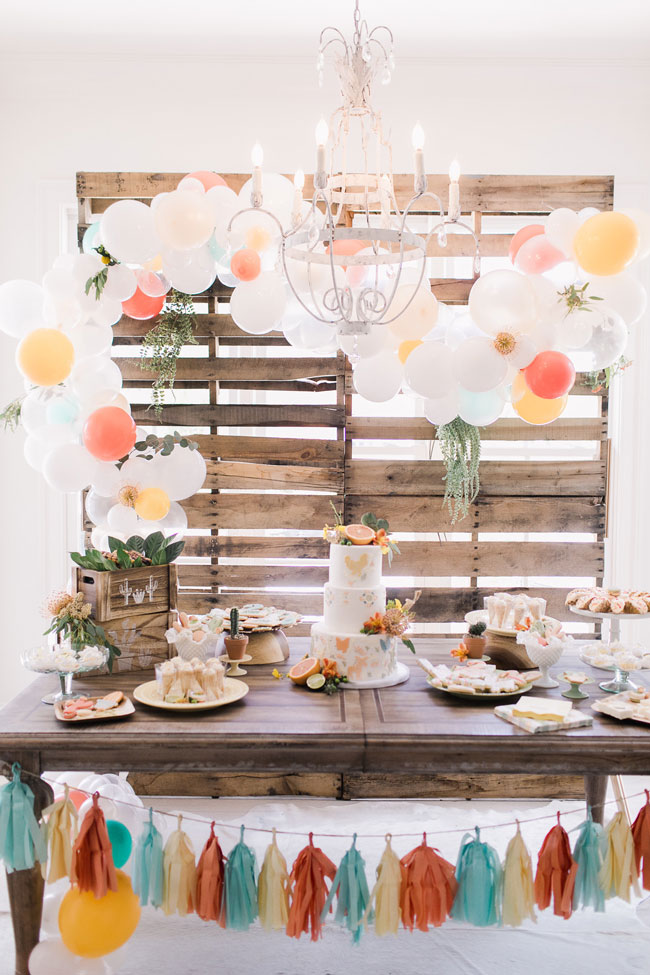 We love when birthday celebrations for small children include a lot of fun things at the party for the adults, as well. Because while we all love to see the kids have a blast, we know that in the long run, the adults will remember it better than the children! That's what we love the most about this amazing Taco TWOsday Birthday Fiesta.
First, the fiesta-themed luncheon menu was an amazing creation that all of the adults and kids loved, and it also included small things like a custom cocktail, elegant decor and a fun backyard pool party to cool everyone down from the summer heat. What a fun mix! We also really love all of the great decorations that were used, including dessert-friendly succulents and plants. It looked just like a fiesta, come to life!
Shopping list: Taco TWOsday Party
Supplies and Decorations
What are your favorite details from this fun Taco TWOsday Birthday Fiesta? Let us know in the comments below!
For more fun party ideas for kids, follow us on Instagram @prettymyparty and Pinterest and join us in our private Facebook group.
Party Vendors
Makeup Artist: Makeup by Jacky