Chic Mexican First Birthday Fiesta
Who wouldn't want to shout "¡Ole!" when being asked to attend this Chic Mexican First Birthday Fiesta?! There were no siestas at this fiesta and this colorful celebration was nothing but fun and flash!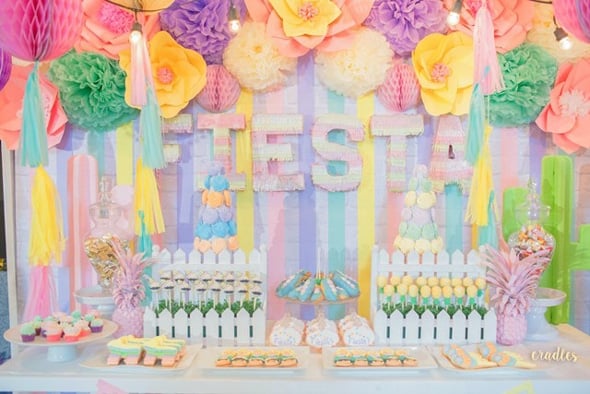 The dessert table looked oh so perfect with pretty pastels, large paper flowers, honeycomb balls, tassels, and more!
The party incorporated soft hues of pastels, making it dainty and charming for a sweet little girl. Mexican staples such as sombreros, maracas and piñatas were also used in the design, too!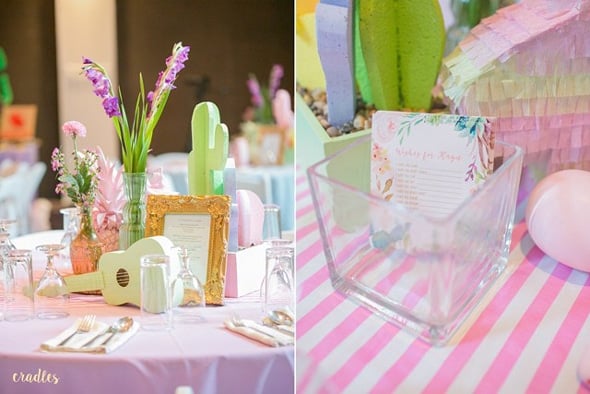 Fun succulents set the Mexican mood, with colorful flora providing the chic ambiance. The Party Project Manila deserves a "¡Salud!" for creating the gorgeous style. Cradles did a fantastic job capturing all of the special moments of this Chic Mexican First Birthday Fiesta, too!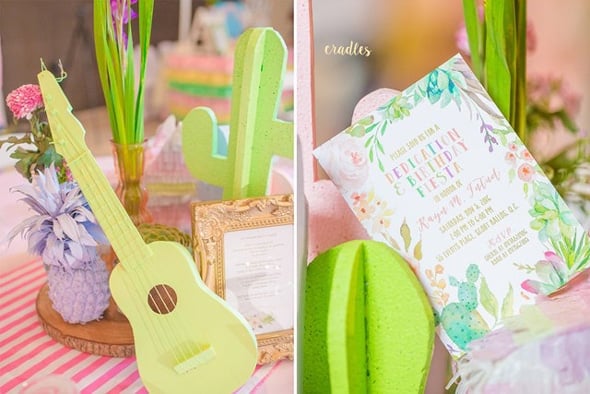 The invitations caught everyone's eye, which were designed with watercolor pastels. Such a fresh and chic product! Guest tables had the same pastel-colored Mexican elements and everyone was able to write sweet messages for the birthday girl.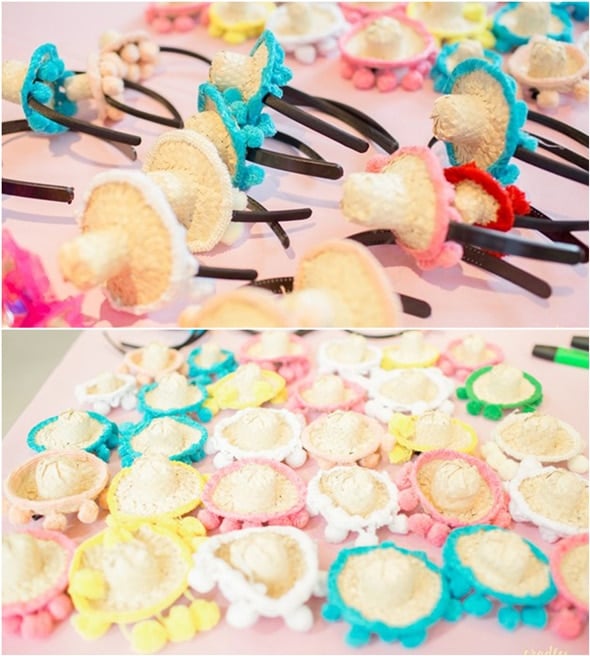 All of the little señoritos and señoritas grabbed some quick bites, along with hair accessories and sombrero details as the party began.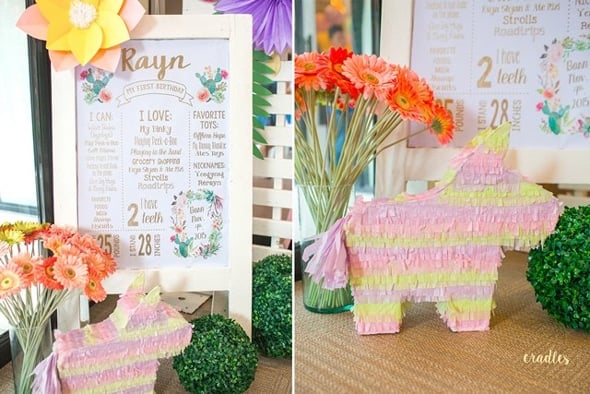 The birthday girl's info board greeted all of the guests with the need-to-know stats. Set in the middle of colorful flowers and a cute piñata, the guests quickly saw what a fun party this would be!
The ceiling was decorated with colorful lanterns. Personalized papel picadors, which is a Mexican folk art make out of paper with intricate designs, were also a huge hit. So cool!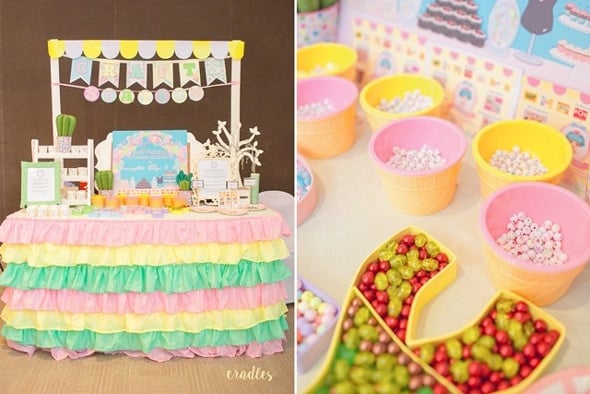 The main party area was perfect. Mixing the Mexican theme with a chic vibe couldn't have been any better.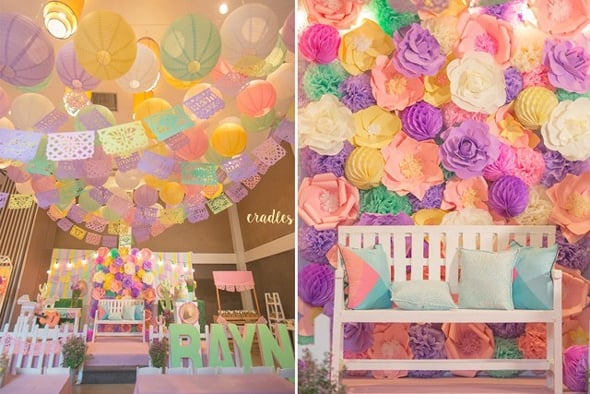 The floral background was a party favorite and gave texture and oomph to the entire display! The gorgeous details like sombreros, guitars, cacti and papel picados made the area true to the theme.
Sugarplum Pastries took the desserts of the event to a whole new level! The 3-tier cake was stunning and intertwined flavor, texture and culture!
The cookies and cake pops were almost too pretty to eat … hey, we said almost!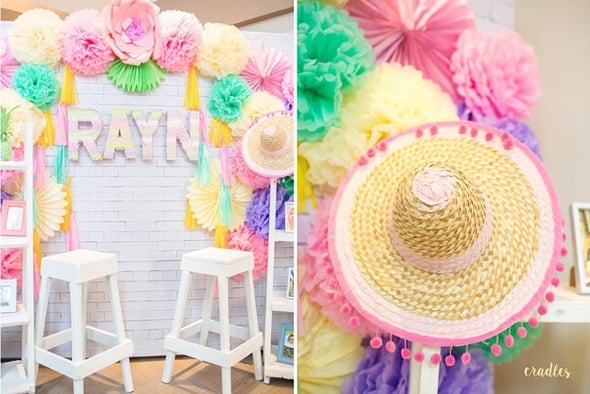 Party-goers got to smile for the camera in the fun photo booth area where pompoms, medallions and florals spruced up the background. Adorable!
Ant's Pockets and Provenance 1800 Designs and Crafts created some of the most out-of-the-box home treats! Personalized key chains and make-your-own jewelry? Yes, please!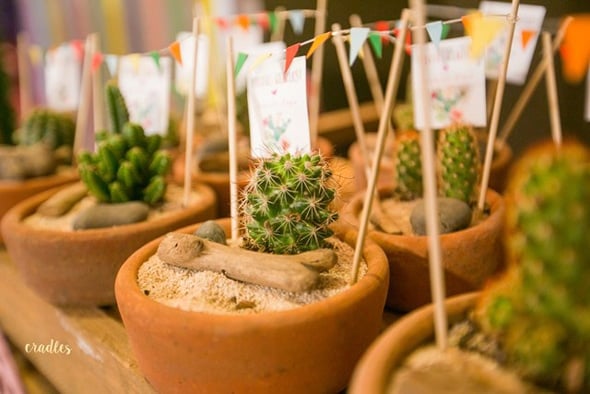 Everyone also got to take home their own cute little succulent! How perfect!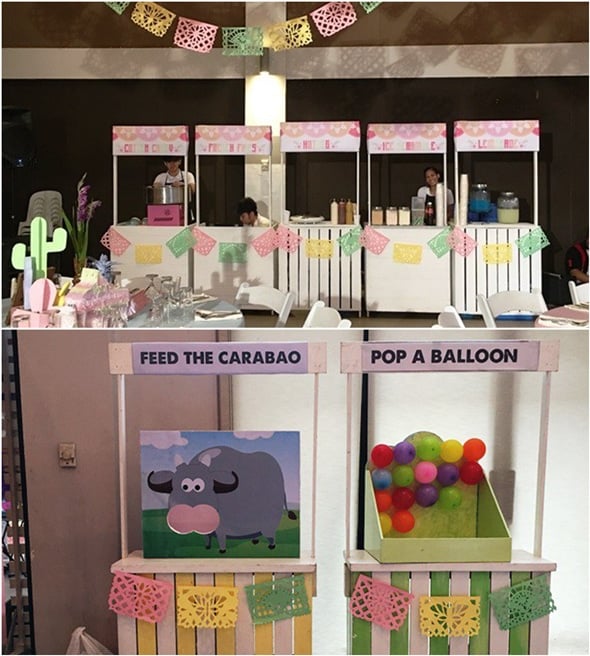 No Chic Mexican First Birthday Fiesta would be complete without fun games for the guests to enjoy. Nobody went home bored, that's for sure!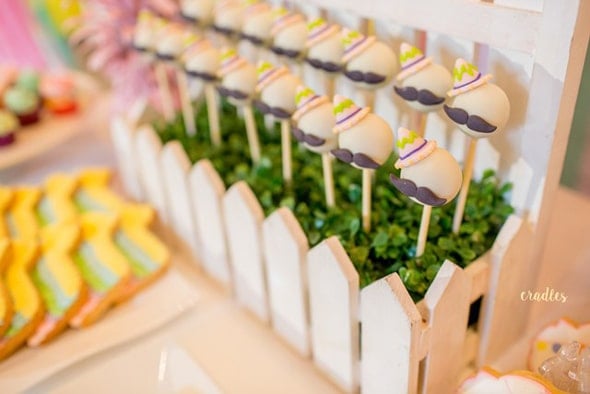 What a great first birthday party for a sweet little girl. Party Doll Manila Events knocked everyone's socks off with this amazing Mexican themed birthday party. It was truly stunning!
Party Vendors
Planning and Coordination: Party Doll Manila Events
Stylist: The Party Project Manila
Photography: Cradles
Cake and Desserts: Sugarplum Pastries
Activities: Ant's Pockets and Provenance 1800 Designs and Crafts
More fiesta party ideas: