Santa Breakfast Ideas Kids Will Love
Are you looking for a fun holiday tradition to start with your children? Kick off the holidays with a special Santa breakfast! There are tons of fun and creative Santa breakfast ideas you can do that will be a hit with your kids and something they will never forget! Here are Santa Breakfast Ideas Kids Will Love!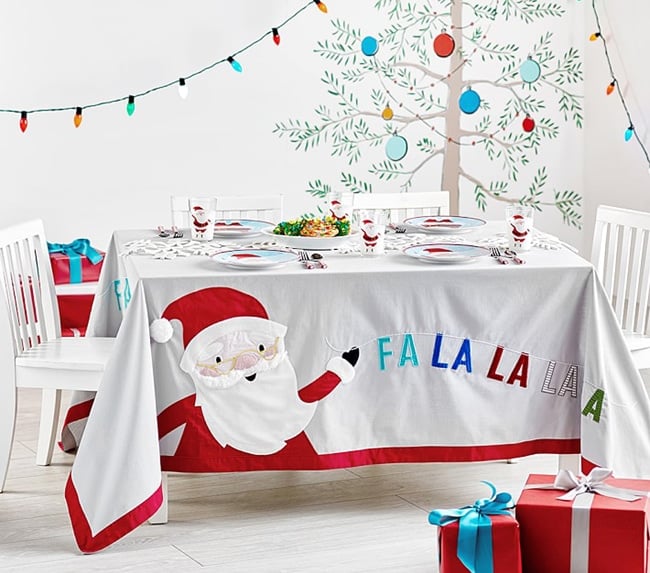 How to plan a special Santa breakfast
Begin your official countdown to Christmas and plan your Santa breakfast for November 25. This is also a great time to re-introduce your Elf on the Shelf again for the holidays! We know everyone's elves will be getting into some mischief this Christmas! Your special breakfast is perfect for kids of any age, so get a printable invitation made and invite your little ones.
Have your kids dress for the special breakfast and have them wear their holiday pajamas.
Bring out the advent calendar to get your kids excited for the official Christmas countdown!

Set a kid's table up. Here are some of our favorite products to set up a festive holiday kid's table:
4. Plan fun games or activities. Some ideas include writing letters to Santa, making ornaments for the Christmas tree, decorating gingerbread houses, make reindeer food, etc. You can even have Santa surprise the kids during breakfast!
5. Christmas Breakfast Food Ideas: There are so many adorable Christmas-themed breakfast ideas the kids will love. Check out the Christmas breakfast recipes below!

Santa Breakfast Ideas Kids Will Love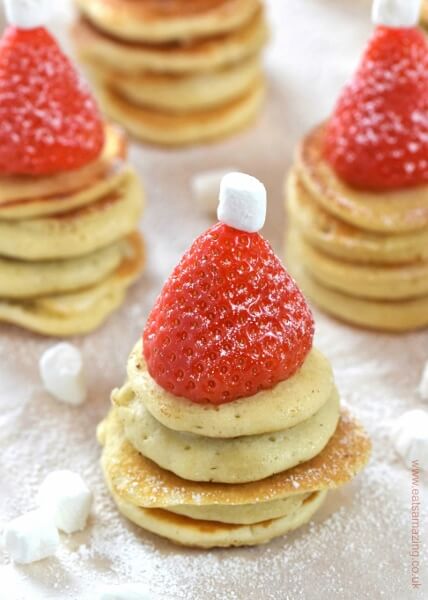 Are you looking for recipes for your Santa breakfast? There are a tons of creative ideas. How adorable are these Santa Hat Mini Pancake Stackers?! They are super easy to make and the kids will love them! They could even be served as cute little breakfast appetizers before the main breakfast.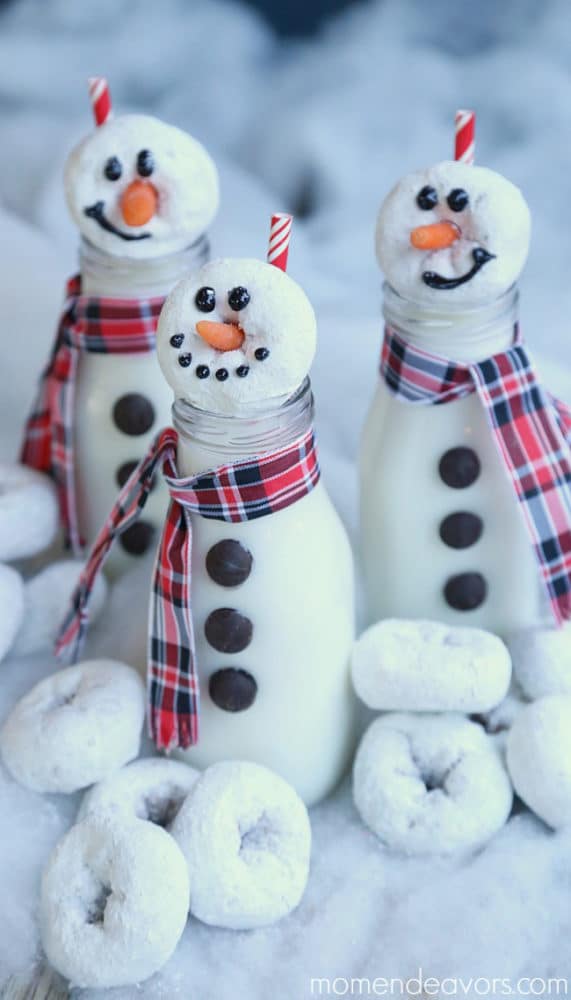 Snowmen Milk is a must-have for any Santa breakfast. This is the perfect thing for the kids to wash down their Rudolph pancakes or Christmas tree waffles! It's another easy yet creative way to make your Christmas breakfast special.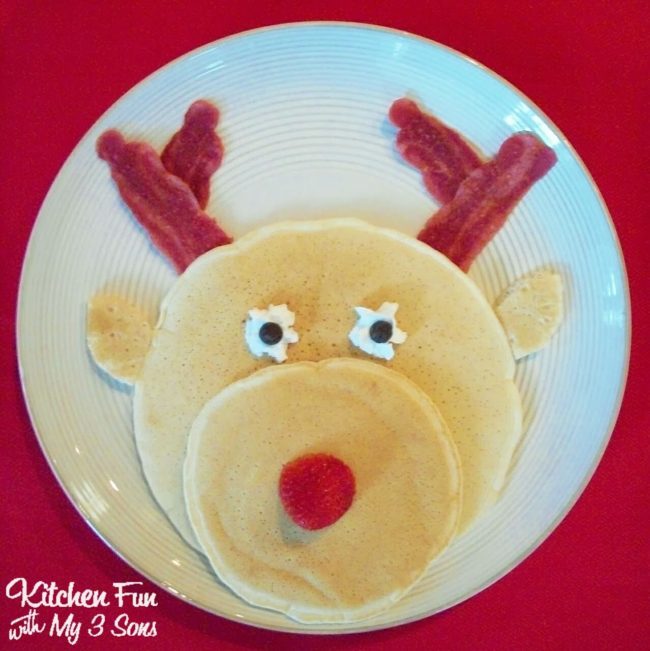 These Rudolph Pancakes are too adorable for words! The kids will love these for breakfast! What a great way to kick off the holiday season! These are also easy to make, which is always great for Mom!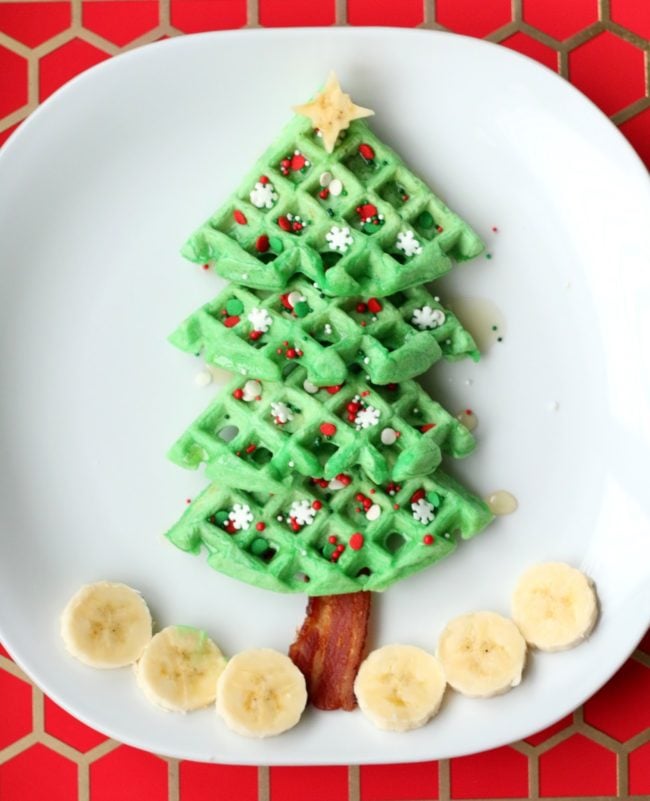 Another great idea for breakfast is to serve Christmas Tree Waffles! Add some fun sprinkles to decorate your waffle tree and add a strip of bacon for the tree stump and your breakfast is complete! Simple and fun! They will definitely be a hit!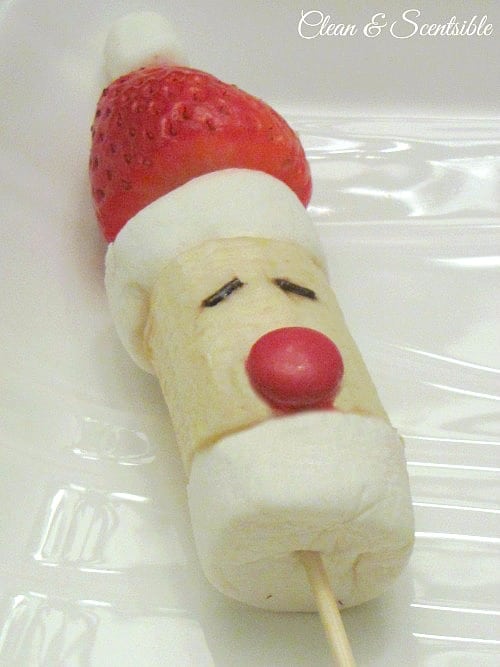 Make eating fruit for breakfast fun with this Santa Banana Pop! The kids can even make their own during breakfast for a fun activity!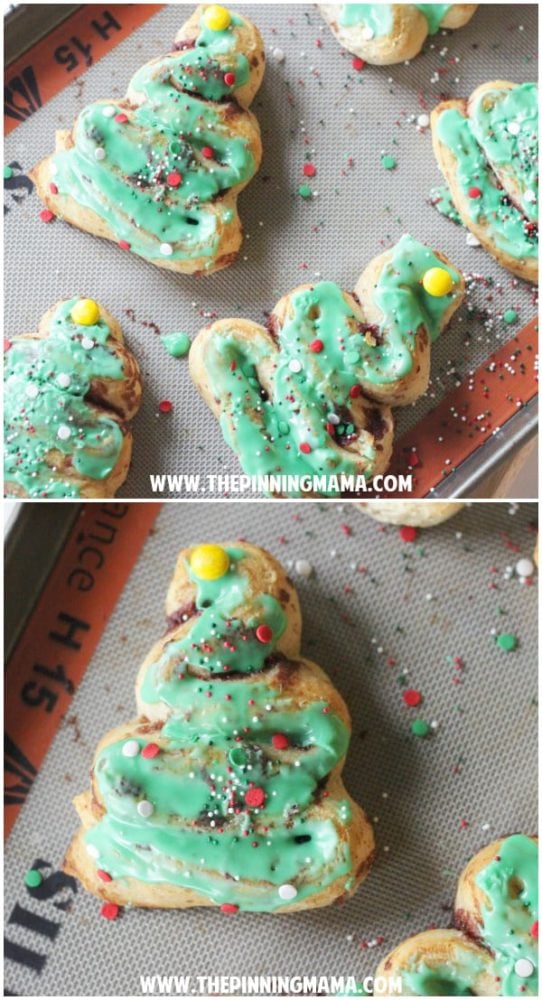 There's nothing better than Easy Cinnamon Roll Christmas Trees to treat the kids during their Santa breakfast. Add some green icing and some festive sprinkles for a delicious sweet treat!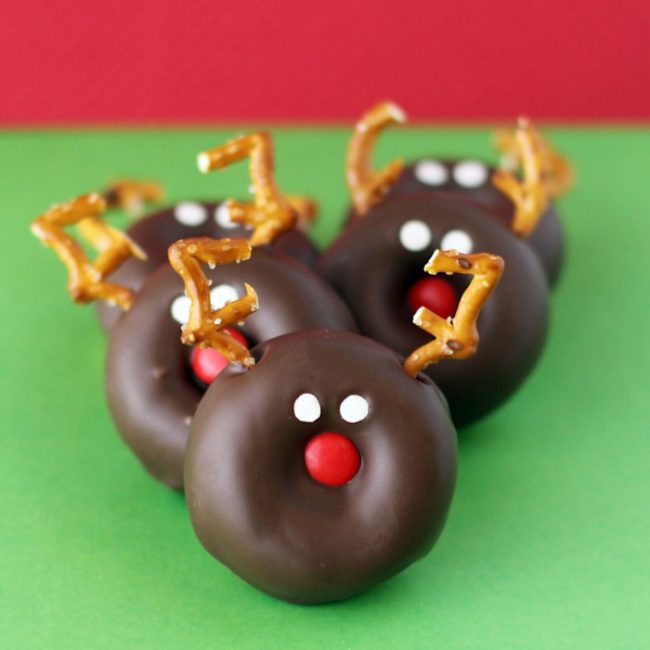 How cute are these Rudolph Donuts?! And they are so easy to make too. Are you seeing a trend here? As a mom, I love being creative. But I also love when things are quick and easy like these Santa breakfast ideas!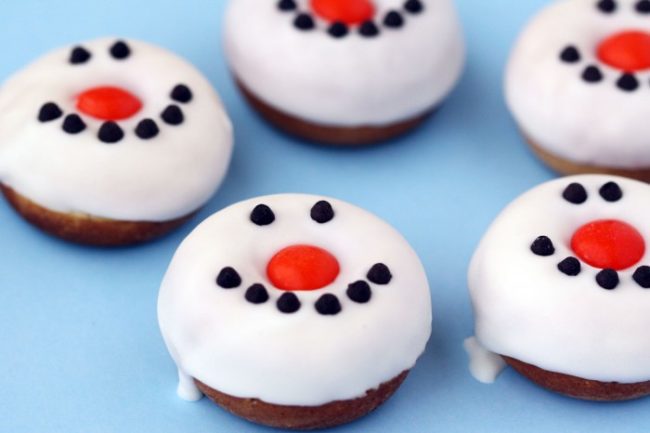 Another easy sweet treat for the kids are these Snowman Donuts.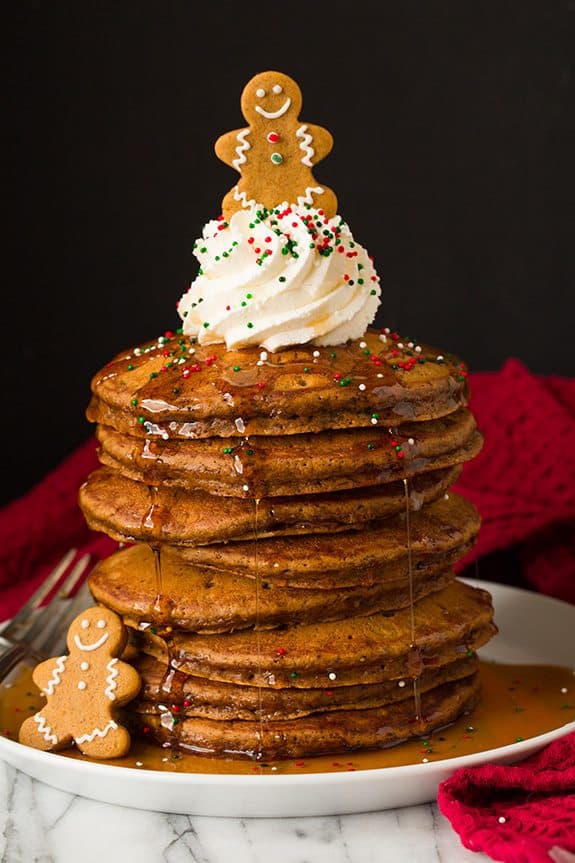 WOW! Look at these AH-MAZING Gingerbread Pancakes! This recipe is definitely on my Santa breakfast idea list!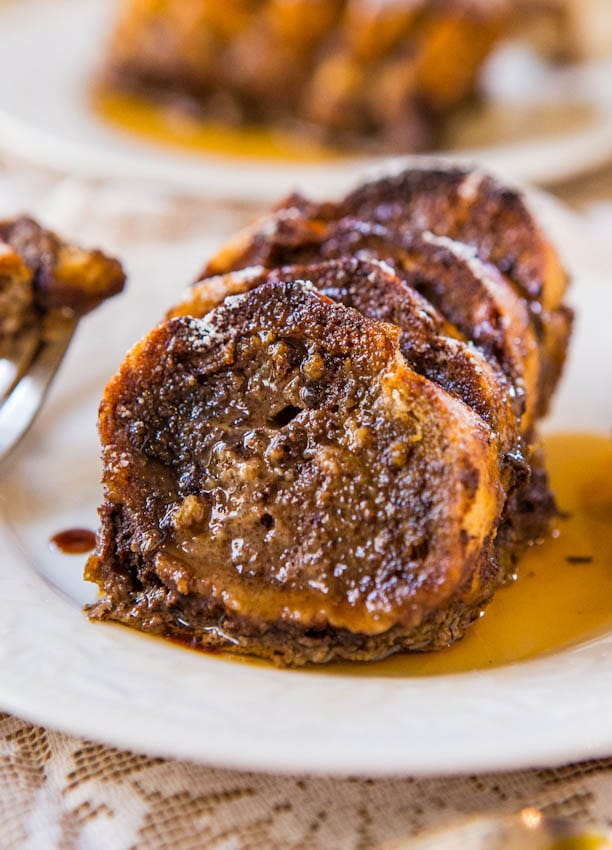 This Overnight Gingerbread French Toast looks so delicious. The whole family will really enjoy this recipe.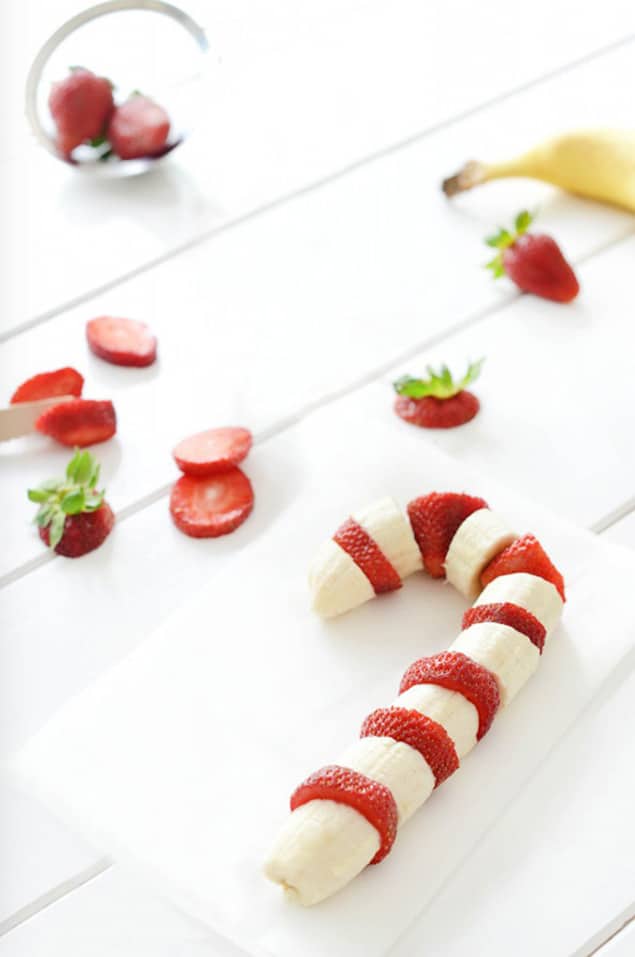 This Strawberry Banana Candy Cane is another great way to get the kids to eat their fruit!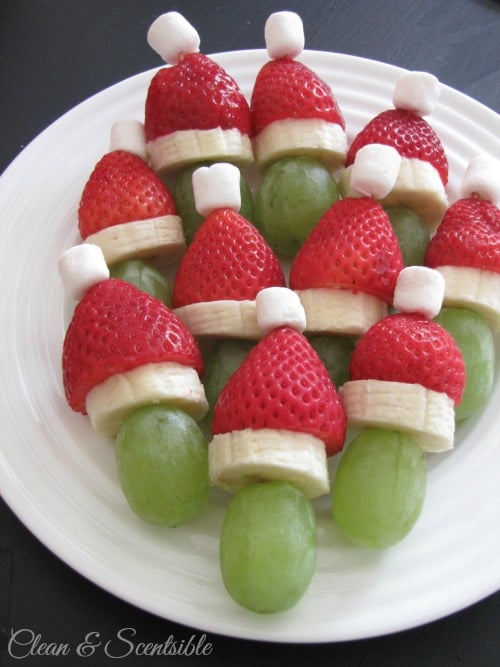 Here's more fruit fun! These Grinch Fruit Kabobs will be a kid-favorite for sure!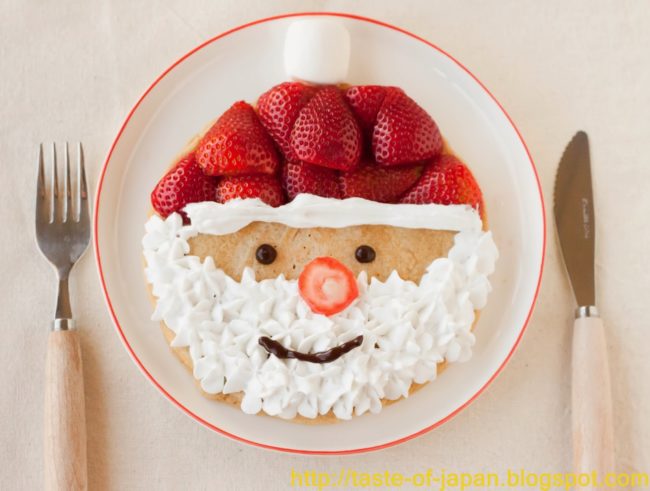 We LOVE these adorable and easy Santa Pancakes!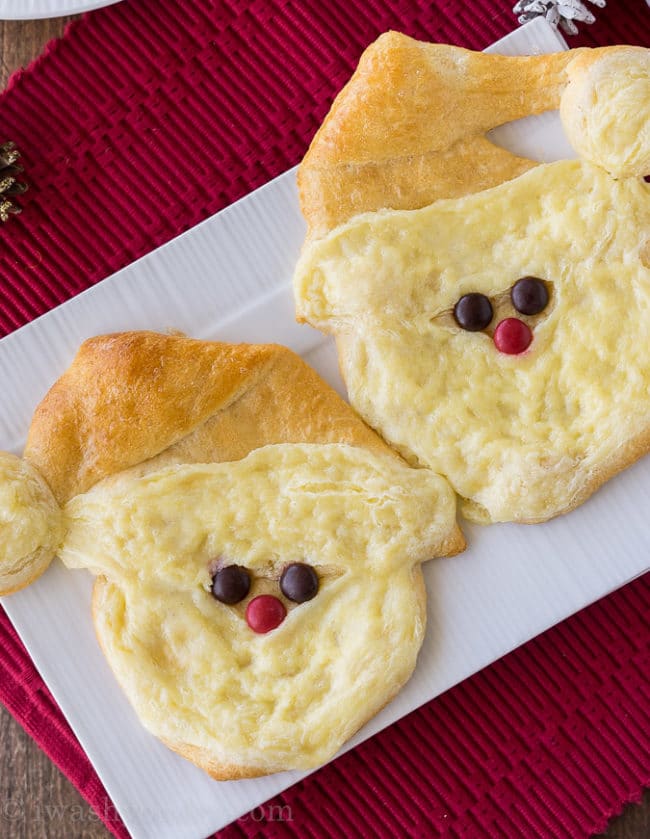 Another great idea for your Christmas breakfast is this Cream Cheese Santa Danish. Whatever you decide to serve at your special Santa breakfast, we're sure it will be a hit with your kids and a fun tradition they will remember for a lifetime. What's your favorite Santa breakfast idea? Let us know in the comments below!
For more holiday and party ideas, follow us on Instagram @prettymyparty and Pinterest and join us in our private Facebook group.
SaveSave
SaveSave
SaveSave
SaveSave
SaveSave
SaveSave