14 Incredible Gingerbread Houses
These Gingerbread House Ideas will blow you away! Get creative ideas for your gingerbread house this holiday season.
Gingerbread houses are a fun and delicious holiday activity for the whole family to enjoy. These 14 Incredible Gingerbread Houses will inspire you to create a gingerbread masterpiece of your own!
Every holiday, I get my son a fun gingerbread house kit to decorate. While he's not eating all of the candy that's supposed to go on the gingerbread house, he enjoys building and decorating it. It's become a holiday tradition of ours that he looks forward to each Christmas.
While our gingerbread house is nothing like the ones you see here, these true works of art are amazing to look at. Of course, some talent and creativity is needed to build one as incredible as these! Do you have a favorite gingerbread house here? Let us know which one in the comments below!

See also: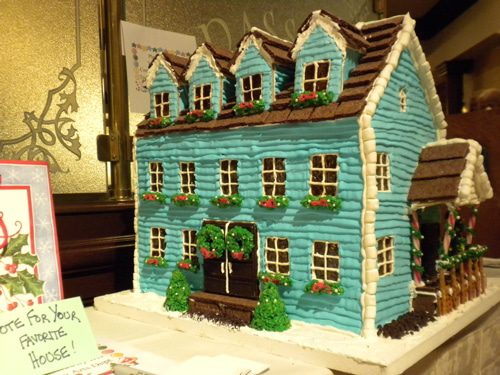 Gingerbread House Idea #1: Mom On the Go in Toledo
How adorable is this blue gingerbread house? This gingerbread house is made to look like a quaint country house, complete with fun gingerbread house decorations like wreaths and garland. It looks so life-like.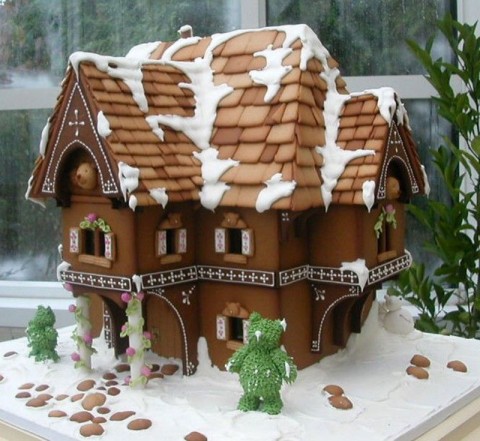 Gingerbread House #2: Spluch
How creative is this gingerbread house? We love the gingerbread house icing on the roof to make it look like snow. How realistic!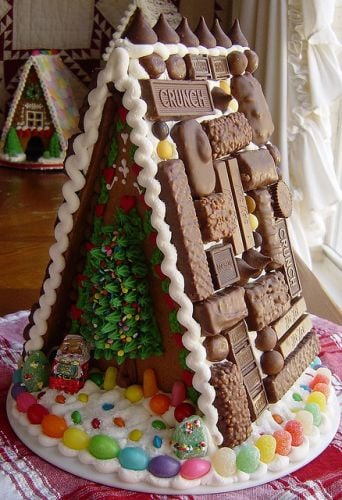 Gingerbread House Idea #3:
This Christmas Gingerbread house is all decked out and decorated with candy – just as a gingerbread house should be! This gingerbread house can be made without a kit. It looks easy enough to make with the kids.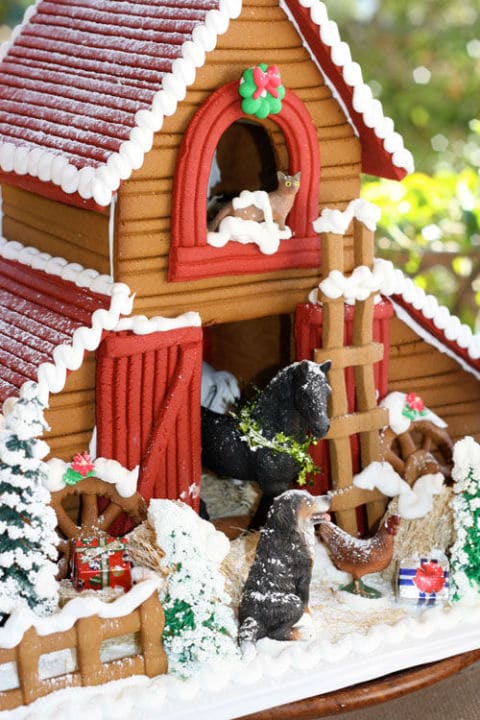 Gingerbread House Idea # 4: The Solvang Bakery
If you're a lover of all things country, there's nothing better than a Gingerbread House Farm like this one, complete with all of the barn animals!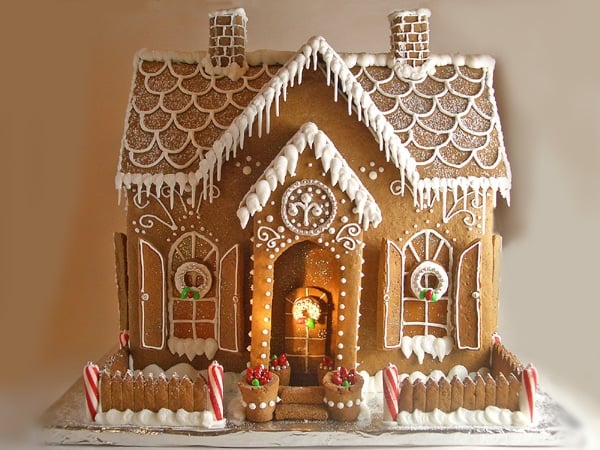 Gingerbread House Idea #5: Goodies By Anna
This traditional gingerbread house is embellished with icing and candy. We just love this gingerbread house decorating idea.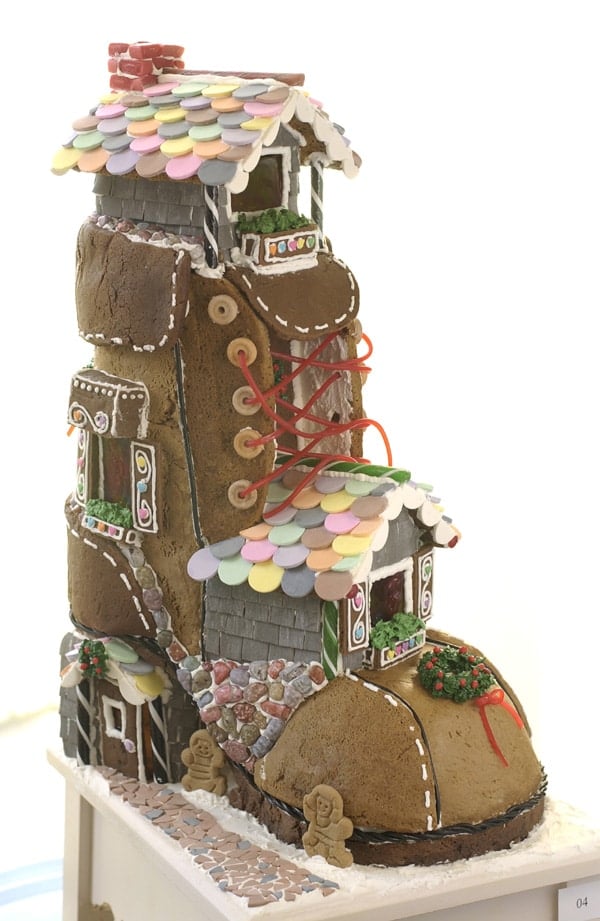 Gingerbread House Idea #6: PR Web
This unique and creative gingerbread house is made to look like a big boot! How clever! It's then decorated with candy and icing to complete the fun idea!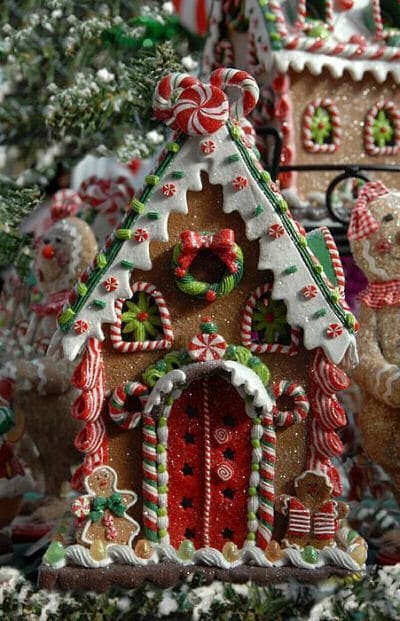 Gingerbread House Idea #7: Joyce St. James
Here's another traditional gingerbread house design with lots of red, green and white candy decorations. We love the intricate details including on the gingerbread house door and windows. Wreaths, candy canes and little gingerbread men adorn this gingerbread house to complete the look.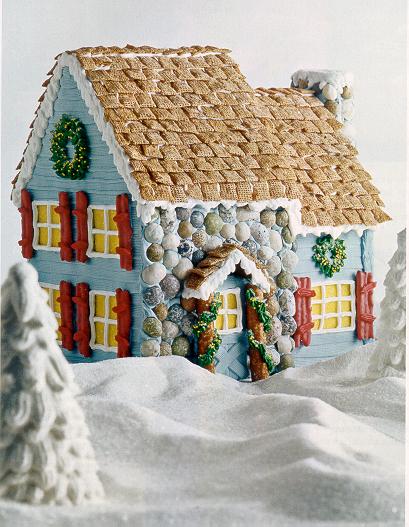 Gingerbread House Idea # 8: Sugar Craft
We just adorable little blue country houses made into gingerbread houses! Look how the roof is made out of Chex cereal too! How creative.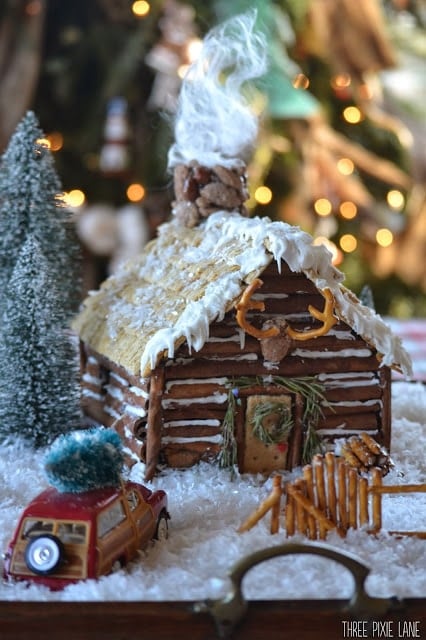 Gingerbread House Idea #9: Three Pixie Lane
How fun is this log cabin gingerbread house idea? We love how they made it look like smoke was coming out of the chimney too!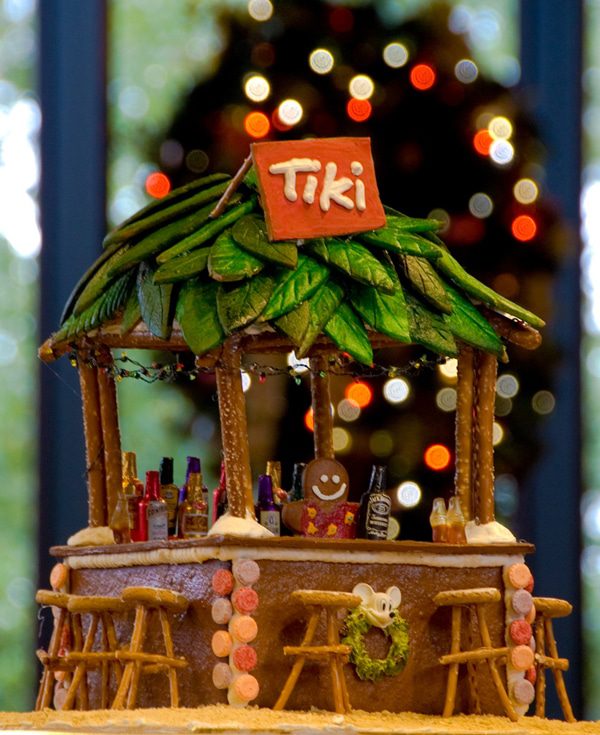 Gingerbread House Idea #10: Disney Tourist Blog
For those of us that wish we were on vacation or in warmer weather for the holidays, this tiki hut gingerbread house is perfect! Look at the cute little gingerbread man serving drinks behind the bar! How clever and creative!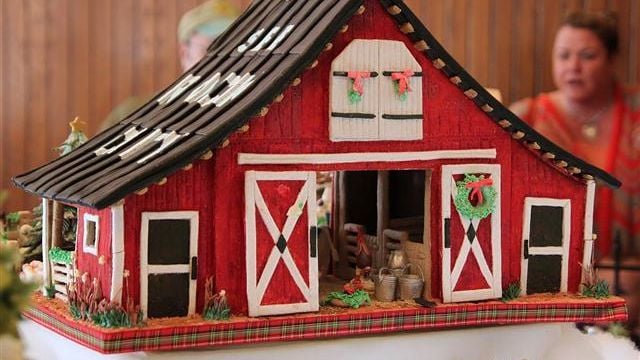 Gingerbread House Idea #11: Shannon Berrey Design
A red barn gingerbread house is perfect for all of the country folk out there! This gingerbread house design is another creative way to make something a little different for the normal gingerbread house design.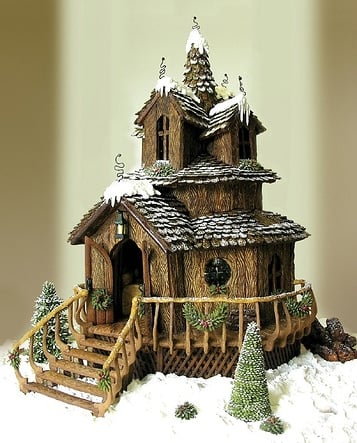 Gingerbread House Idea #12: Patricia Howard
Wow! This rustic gingerbread house design is pure perfection! The details are are so unique and incredible. This gingerbread house design is definitely for the more seasoned artist to attempt, but it's sure nice to look at.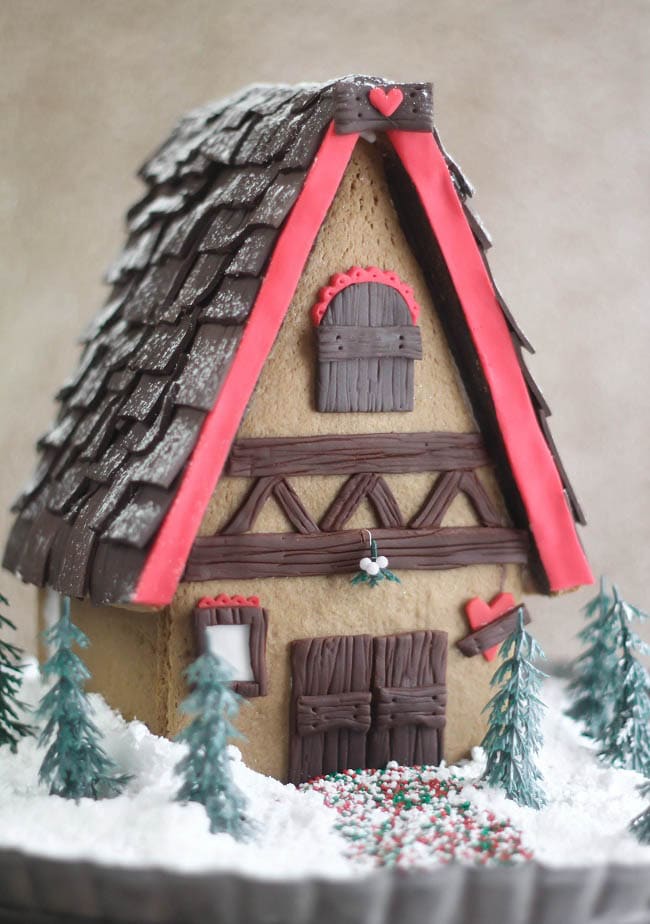 Gingerbread House Idea #13: Sprinkle Bakes
Here's a more simple gingerbread house design that can be accomplished by the novice decorator. Fondant is used for the details on this gingerbread house. We love how the gingerbread house is surrounded by snow, trees and a red, green and white sprinkled walkway – so creative!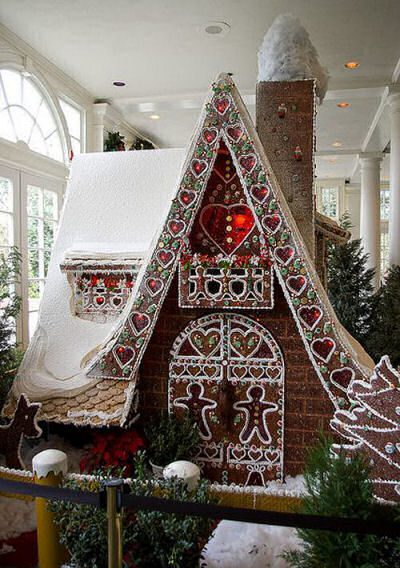 Gingerbread House Idea #14: Jeff Kyle
Wow! This massive gingerbread house is incredible! A gingerbread house design this large might require a lot of time, commitment and supplies, but whoever can pull this off will definitely steal the show!
Which of these amazing gingerbread house ideas are your favorites? Will you attempt one of these designs this holiday? If so, let us know in the comments below!
For more holiday and party ideas, follow us on Instagram @prettymyparty and Pinterest and join us in our private Facebook group.