Purple and Grey Southern Wedding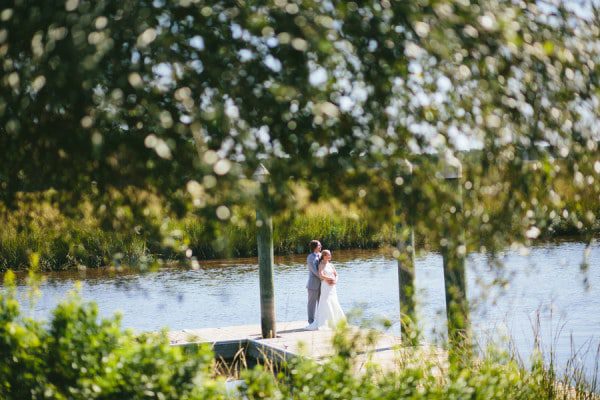 This beautiful Purple and Grey Southern Wedding is the epitome of southern charm and elegance.
From Valerie and Co. Photographers: The stylish couple Adam and Elizabeth are not just sharp but also cool and fun-loving. Lively Elizabeth was out one evening with girlfriends and Adam was persuaded by the promise of free drinks with his brother and their friends to go out too the night Elizabeth and Adam met. The pair first met at Latitudes in Orlando, Florida when Elizabeth saw the handsome Adam at the bar and she struck up a conversation. They exchanged numbers and after getting to know one another, they began to date. Adam was glad he was convinced to go out that fateful June night in 2011 because after 3 years of dating, he knew he wanted to be with Elizabeth the rest of his life and ask her to marry him.
So, on one of their many adventure trips together, he planned to pop the question. They took a trip to Canada in April of 2014, and arrived in downtown Montreal ready to explore the city. After checking in Adam, was able to talk Elizabeth into renting bicycles and ride them up to Mount Royal. Mount Royal is the highest peak just outside of downtown Montreal with amazing views overlooking the city but a very steep trail. Adam was excited about the experience and positive the whole way to the top telling Elizabeth, "It will be worth it sweetie." Adam was right because unsuspecting Elizabeth got the surprise of a lifetime when at the top of the beautiful trail, he got down on one knee, looked deep into her eyes with a tear in his and said "Elizabeth will you marry me?" She began to tear up and said YES!
Before you know it, it was October 16, 2015, Adam and Elizabeth's wedding day. The couple wanted a destination wedding and choose Charleston, South Carolina because her parents lived in the area and they loved the wedding scene in beautiful historic Charleston. Though this couple is fashion forward, they still love some tradition by having a beautiful traditional Catholic wedding at Christ our King Catholic Church. Elizabeth also carried on some wedding traditions by having a cute jeweled anklet as her something blue. Her mother, for her own wedding day, made her bridal veil and did the same for Elizabeth as her something old. It's a sentimental and cherished traditional symbol that Elizabeth holds dear. Another favorite part of their wedding day was the quiet moments where the couple could just take in everything. Elizabeth said she loved getting ready with her bridesmaids, enjoying their time together before things got hectic. The couple also loved their intimate moments together like having their "first look" on the water and also privately viewing their dream of the reception space at Cottage on the Creek come to life.
Credits & Vendors
Photographer: Valerie & Co. Photographers // Transportation: A Charleston Wedding // Cake Designer: Ashley Bakery // Reception Venue: Cottage on the Creek // Caterer: Creek Events // Transportation: Finger Snappin' // Equipment Rentals: Snyder Event Rentals // Hair Stylist: Tutti Bella // Makeup Artist: Tutti Bella // Floral Designer: WildFlowers // Event Designer: WildFlowers
This post contains affiliate links, Please see our full disclosure policy.
Shop these gorgeous wedding and bridal shower products:
Check out these other gorgeous wedding features on Pretty My Party!