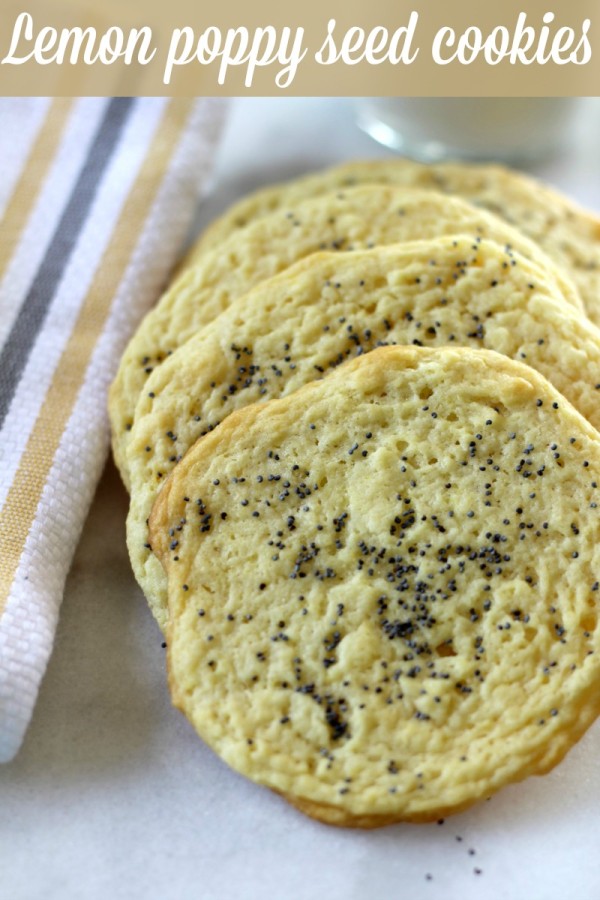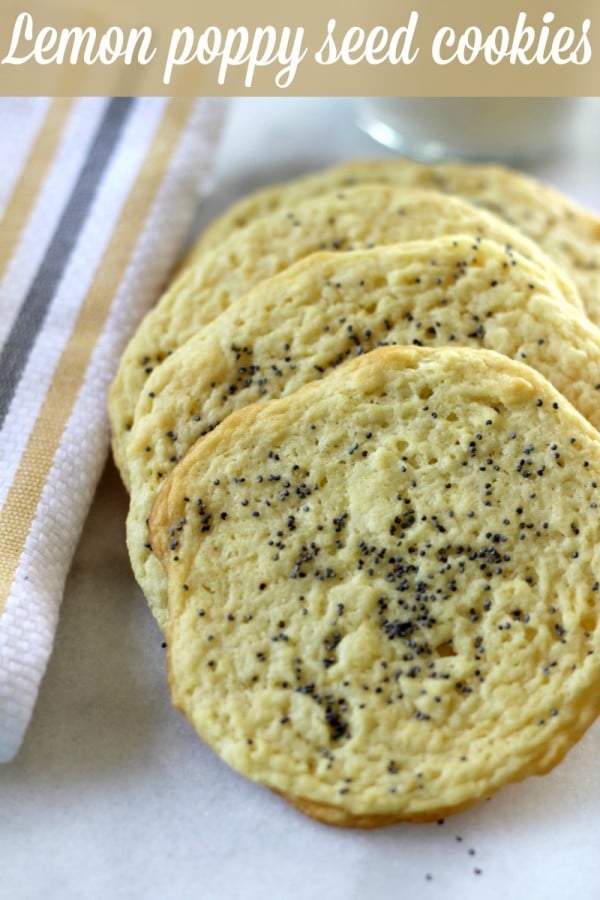 Lemon Poppy Seed Cookies (adapted from Martha Stewart)
Is it feeling like Spring where you are? It is down in southwest Texas – we've already had temperatures in the low 80's (at the beginning of April!), which I'm totally okay with, if it would just stay like this all year long. It gives me the excuse to make yummy springtime-inspired treats, like these delicious lemon poppy seed cookies!
Lemon cookies are practically the essence of Spring. I think any lemon recipe is, really. I got this idea from Pinterest, when I spotted lemon poppy seed breads, muffins, cakes – you name it. So I knew I had to make the cookie version!
If you've never had poppy seeds before, you are in for a little treat! Now, some people spell poppy seed as one word, some as two, but no matter the spelling, everyone benefits from the nutrients of these little guys. Poppy seeds contain several minerals such as folate, calcium, iron, zinc and niacin. Who knew?!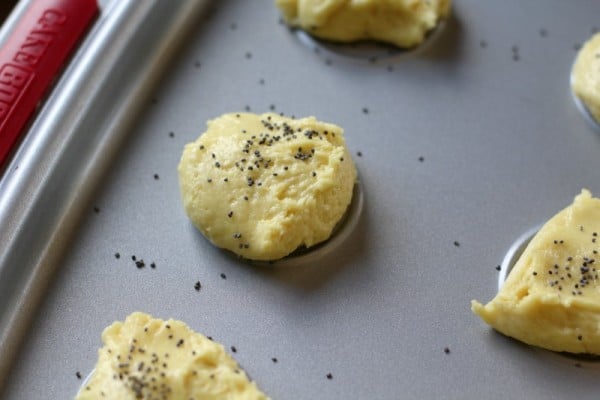 Ingredients:
1/4 cup fresh lemon juice
8 ounces (2 sticks) unsalted butter
2 cups all-purpose flour
1 teaspoon baking powder
1/2 teaspoon salt
1 cup sugar
1 large egg
2 teaspoons pure vanilla extract
1 tablespoon poppy seeds, plus more for sprinkling
Instructions:
Preheat oven to 375º F
Add lemon juice to a small saucepan and let simmer over medium heat; cook until reduced by half. Stir in 1 stick of butter until melted
Whisk together flour, baking powder, and salt
Mix the remaining stick of butter and 1 cup sugar on medium speed until creamed
Add the egg and lemon butter from the saucepan. Mix until pale, about 3 minutes, and stir in vanilla. Add to the flour mixture and combine well.
Drop 1 teaspoon cookie dough at least 2-3 inches apart on non-stick cookie sheet. Sprinkle tops with poppy seeds.
Bake until just browned around bottom edges, 7-10 minutes. Sprinkle with more poppy seeds if desired. Let sit on cookie sheet for 5 minutes. Transfer to wire racks and let finish cooling completely.
Adapted from Martha Stewart
I love all things food, which drove me to start a blog about it. My favorite thing to do is come up with new recipes, like my Cowboy Cornbread Meatloaf and Peppermint Oreo Lasagna. But what I especially love about food blogging is that I get to share "made-from-scratch" recipes that help people save money, instead of going out to eat. The average family spends about $35-$40 for a family of 5 at just one fast food place! Why pay that much when you can make a meal for less than $10 for 5 people? On Thrifty DIY Diva, you'll find recipes for that everyone will love for any occasion! Blog // Facebook // Pinterest // Twitter
Bake up your favorite recipe and these yummy Gluten-Free Mini Red Velvet Cupcakes with these baking supplies:
Sign up for a 30-day free trial of Amazon Prime and get free 2-day shipping on your baking products!
Check out these other dessert features on Pretty My Party!