Dollhouse Themed Birthday Party
Talk about the most amazing Dollhouse and Pastry Shop Party you've ever seen! This party definitely takes the cake!
This amazing pastel Dollhouse Themed Birthday Party from Trendy Events of Puerto Rico, is absolutely magical! Ilia Margarita's Dollhouse and Pastry Shop Party was full of sweet Pastel Party Supplies and Decorations that looked like they were straight out of a children's storybook!
The venue looked magical with pretty pastels and dreamy party props. Add in some gorgeous desserts and fun activities, and this lucky birthday girl and her friends had the time of their lives!
Dollhouse and Pastry Shop Party Ideas
Incredible Pastel Dollhouse and Pastry Shop Party Scene and Props
Personalized Pastry Shop Play Kitchen, Dollhouse Front With Awning, and Dessert Cart
Amazing Dollhouse and Pastry Shop Birthday Cake With Incredible Fondant Details
Adorable Pastel Number 4 Cookie Cake
Pastel party Desserts: Cupcakes, Cakes, Cake Pops, Macaroons, Mini Cakes, and MORE!
Cute Dollhouse Favor Boxes
Pinwheels In A Watering Can Decorations
Recipe and Baking Tools Table Settings
Pastel Balloons, Favor Boxes, Table Covers
Cookie Decorating Kits
Cupcake and Donut Decorating Activity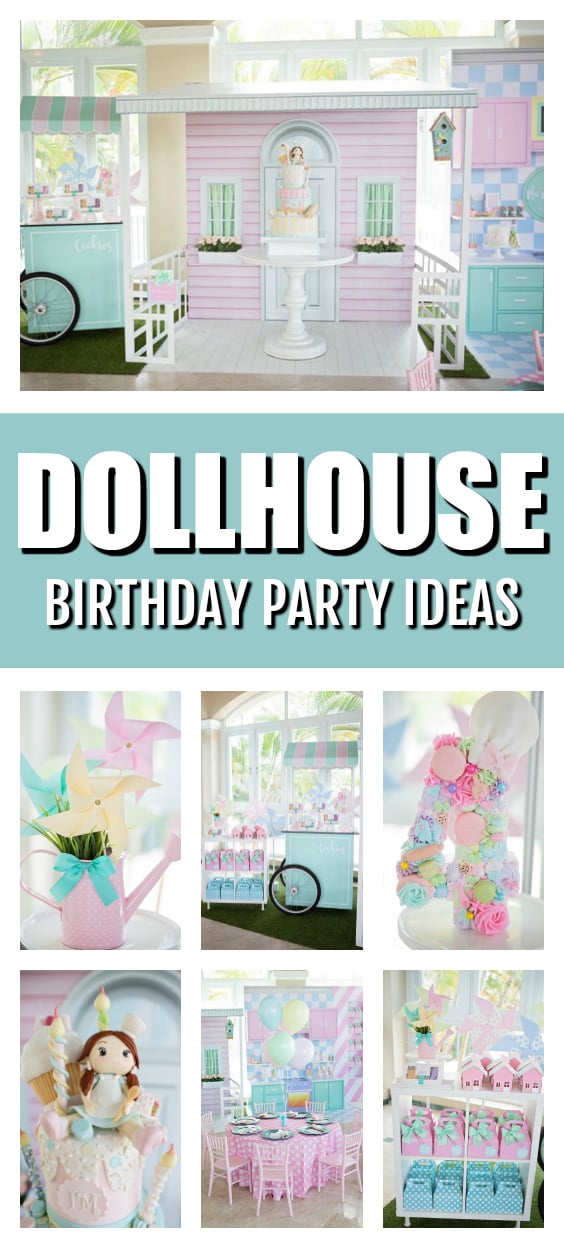 Pastel Dollhouse Party Supplies and Decorations:
More party ideas for girls: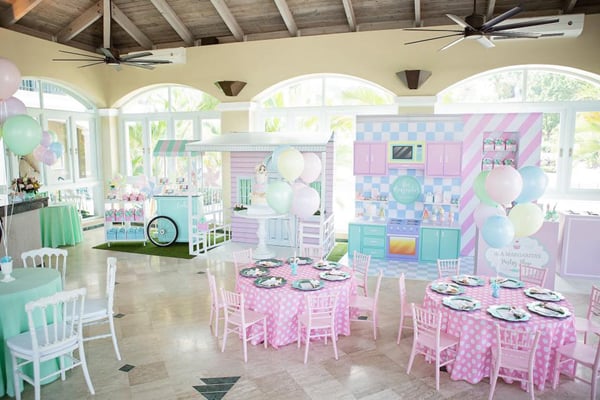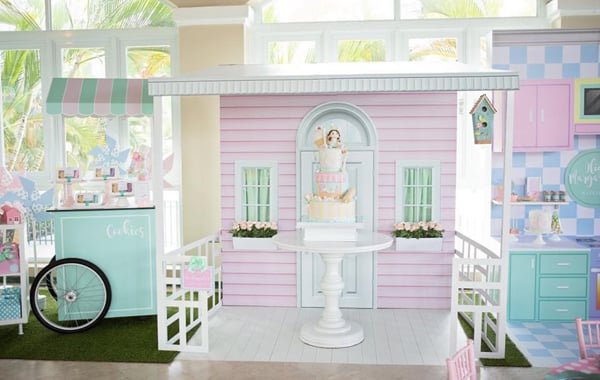 WOW! What an incredible Pastel Dollhouse and Pastry Shop Birthday Party for a special little girl and her friends and family! What are your favorite details in this party? We seriously LOVE everything about this event, but if we had to pick favorites it would be the dollhouse and pastry shop props and the amazing birthday cake! What do you think? Let us know in the comments below.
For more ideas, follow us on Instagram @prettymyparty and Pinterest and join us in our private Facebook group.
Party Vendors
Party Styling: Trendy Events
Photos: Nicole Pierce Photography
Cake: C+M Cake Designers