DJ Marshmello Birthday Party
We're keeping it mello with this cool DJ Marshmello Birthday Party from Trendy Events, Puerto Rico.
Everyone's a VIP at this DJ Marshmello Party, especially the lucky guest of honor. The moment guests walked into this party they knew they were going to have an absolute blast!
The cool dessert table was customized to look like a DJ booth with speakers and headphones and showcased the awesome DJ Marshmello cake and desserts.
Everything from the colors and decorations to the party tables and desserts was awesome and fit the theme perfectly.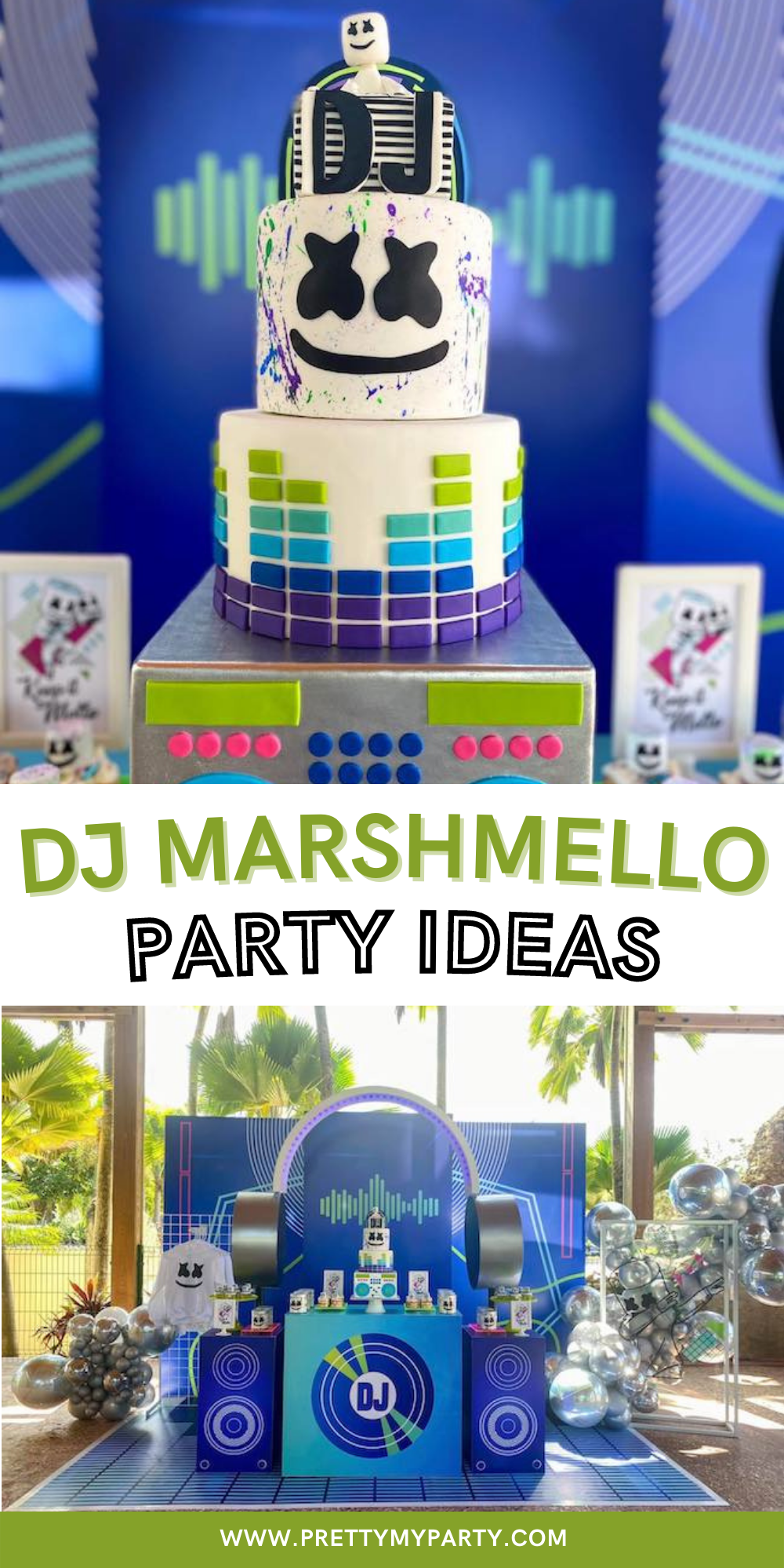 DJ Marshmello Party Ideas
Cool DJ Marshmello Birthday Cake and mini cakes
Awesome dessert table backdrop with giant headphones
Customized floor and DJ dessert table with speaker pedestals
DJ Marshmello mini cakes
Silver balloon decorations
DJ Marshmello sweatshirts and art aprons
Keep It Mello printable signs
Lime green party chairs
Slime making activity
Our favorite party detail is the awesome customized DJ booth dessert table with the Marshmello-themed headphones. It really set the tone for the entire event.
We're sure the birthday boy will be talking about this party for years to come!
What are your favorite details from this DJ Marshmello Birthday Party? Let us know in the comments below.
Love the party ideas on Pretty My Party? Follow us on Instagram @prettymyparty and Pinterest for more fabulous party inspiration, and join us for all things party in our Facebook group.
Shop these DJ Marshmello party supplies:
Check out these popular parties:
Party Vendors
Event Design: Trendy Events
Venue: Plantation Village, Dorado Beach, Puerto Rico